Parka with embellishments, tie dye and pom poms… hippie style!
The Parka. I was telling you about this in my post about Spring Summer 2016 trends. Embellished jackets and Tie Dye are two big trends this season… and I managed to wear them together in the same daytime look!
Parka with embellishments, tie dye and pom poms… hippie style!
–
Tie Dye is the technique of tying knots in an item of clothing and dipping them in colourful dyes to create the effect of rings of colour that I have on this t shirt: it makes me instantly think of the era of hippies and the 70s. So that's why I decided to pair it with this great pair of round, colourful sunglasses. I then added a mini embellished and colourful parka jacket: embellishments on jackets (and also on jeans) are one of the biggest trends this spring. The key word is customise!! Given that this look was already quite busy I decided to stick with a simple pair of white sneakers and a white bag…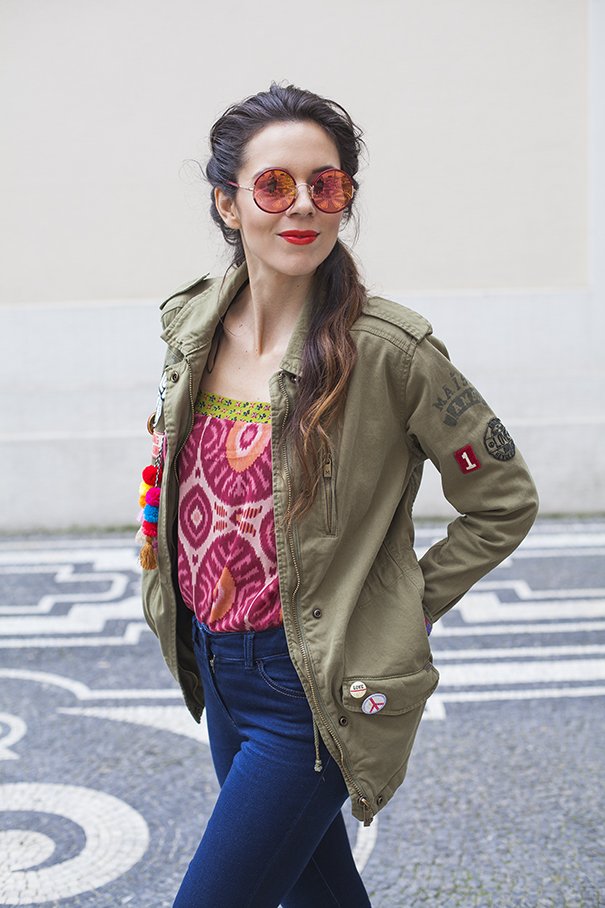 What do you think of the final result? Have a great day, gorgeous girls!
–
I WAS WEARING:
T shirt and Parka: Scotch & Soda
Sunglasses: thanks to Bollare
Shoes: Adidas via Sarenza
—
My latest looks published on the blog…
LIGHT CASHMERE FOR SPRING, the new trend!
Here are 3 looks to try for work, evening wear and a casual look!
–
Why polka dots rule this season!
My look with a super jacket for this season!


Condividi