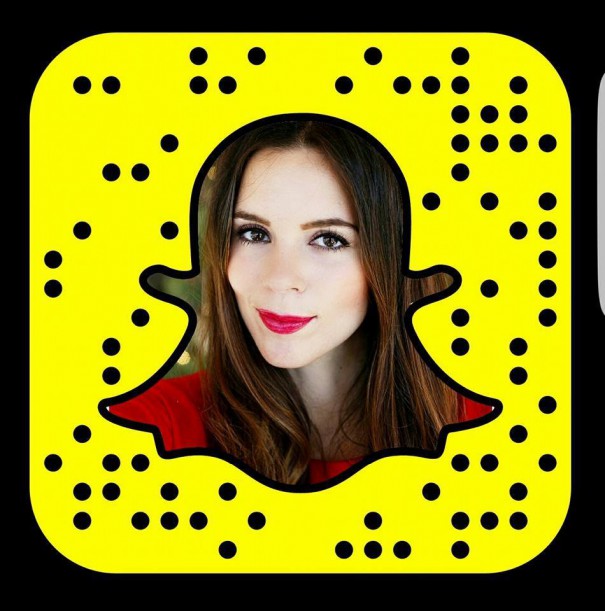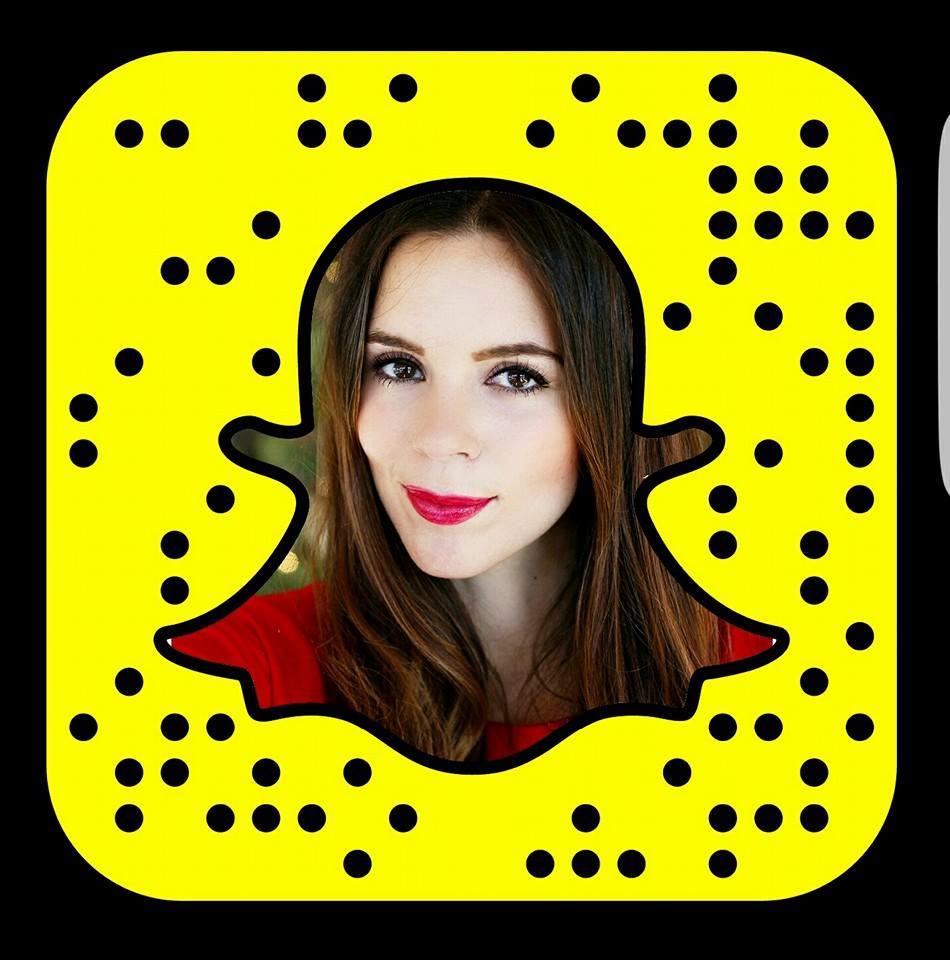 My Snapchat è IreneColzi, follow me!
How to use Snapchat: all the basic steps for how to use this app, plus a few tricks that you might not know of!
How to use Snapchat. The Snapchat obsession, the most popular social network of the moment that I absolutely love! Let's start off with 'what is Snapchat?'. The most famous little ghost at the moment :D Snapchat is an app (available for both iPhone and Android), that allows users to take a photo or a short video which automatically self-destructs after 24 hours.
'Where can you download Snapchat from?'. Snapchat can be dowloaded like all other apps from the Apple Store or Google Play, and once it is installed you can create your account by clicking on the button on the bottom of the screen.
How to use Snapchat: it' time to send your first video and little message – the infamous 'snap'!
—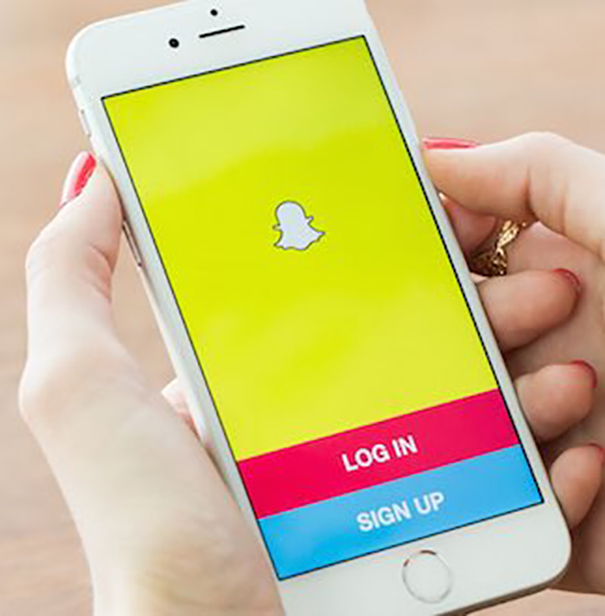 Sign up to Snapchat. Once you've downloaded the app, choose the username you want to use on Snapchat and verify your identity by typing in your mobile number. After having put in your number, press the confirm button, and choose whether you want to receive the confirmation code to activate your account either via SMS or voicemail.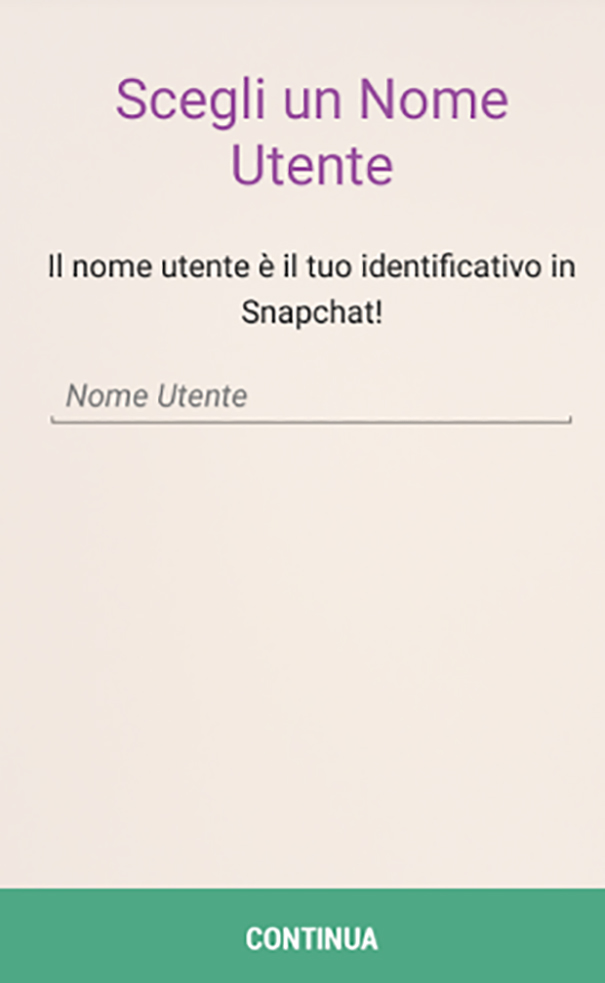 How Snapchat works. It's all very simple because on the screen there is a round button that you click on once to take a photo or hold down to take a video, that can last for up to 10 seconds.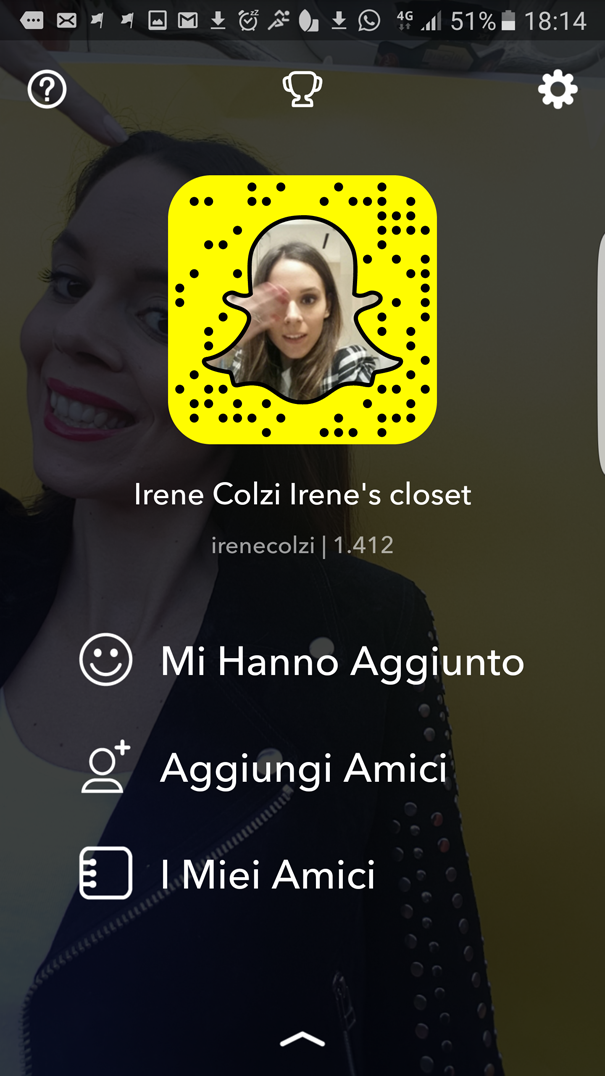 ADD EFFECTS, GIFS, FILTERS, TIMES AND TEMPERATURES ON SNAPCHAT! 
Snapchat effects. Once you've taken your photo or video, before sending it, you can edit it with filters that are a bit like Instagram, and you can also add captions, temperatures, times, pictures, geotags and even speed (these last two only appear if you have the GPS enabled before taking the photo/video).
To add filters, take a photo/video and swipe the screen left or right. (A swipe is moving your thumb from one side of the screen to the other, either left -> right or right -> left). This will bring up a series of filters that you can select right away.
To add Geotag filters (pictures linked to the place in which you are when you take the photo/video): activate your GPS on your phone before recording your video or taking a photo and then swipe left or right on the photo that you've taken (like with the filters) to find the geotag you like. If you don't find any geotags (and your GPS is indeed on!), you are probably in an area where there isn't a geotag (for example in the remote countryside or a small town).
To add a caption to your photo or video: you need to click on the T on the top right of the screen after having taken your photo/video. You can choose how to position the text by dragging the text bar to a different part of the screen. You can change the font of the caption after you've typed it, by clicking again on the T symbol (you can also change the colour of the text by clicking on the colour spectrum on the right). You can make the text smaller or bigger by zooming in or out with your fingers on the text.
Click HERE to how I use Snapchat by following my account!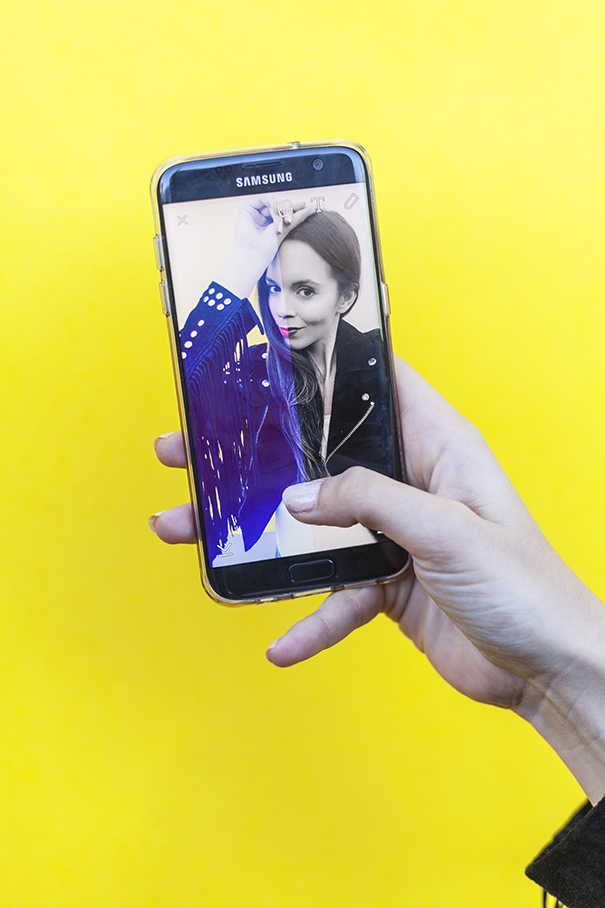 How to draw on a Snapchat photo: after taking your photo, click on the pencil icon in the top right of the screen, choose a colour from the colour chart, and with your finger you can draw or write with this pencil over the photo.
To change the duration of the photo: On your story there's the timer option: the little icon that you see on the bottom left of the screen. There you can decide how long your photo is shown for, from 1-10 seconds.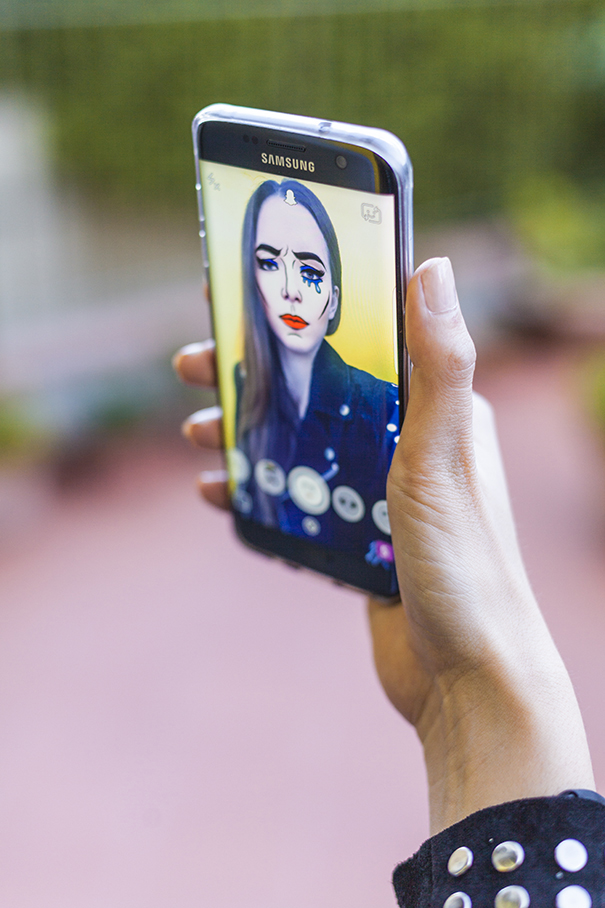 LENSES: OR RATHER FILTERS FOR SELFIES. HOW TO CHANGE YOUR FACE ON SNAPCHAT: VOMIT RAINBOWS, BECOME A DOG, ETC ETC.
Enable the front camera so you can see your own face. Once you see this, hold down your thumb over your face (keep still!). You will then see a series of lenses appear, that are like selfie filters (they change every day!), that you can add to your snap! Once you've chosen your preferred lense, press the round button to take a picture or hold it down to capture a video, and then send it to a friend or publish it as your story! (Read more below!!).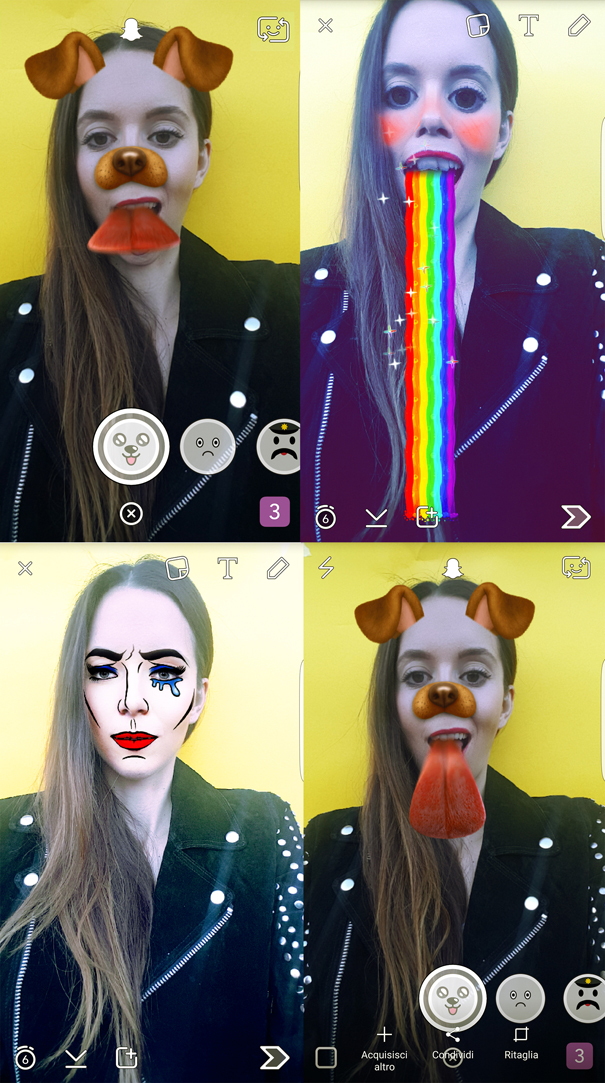 I love these lenses, have a look on my Snapchat to see which ones I'm using today!
HOW TO PUBLISH A SNAP (PLUS HOW TO SEE IT AGAIN, DELETE IT AND SEE WHO'S VIEWED IT!)
Once you've taken your photo/video, you can publish it so all your Snapchat friends can see it by clicking on the arrow in the bottom right of the screen, choosing to publish the photo to "my story" and clicking again on the arrow. Now your post will be visible for 24 hours on your story (but only to your snapchat friends). If you click on "my story" (swipe right to get back to the home page), you can see your entire set of posts that you published to your story in the last 24 hours. If you click on the three dots next to "my story", you can see the posts in chronological order, and also see the number of views for each posts, and if anyone has taken a screen shot of your post (the green icon), or if you click on one of the individual posts that you published you can delete it (by clicking on the bin symbol!).
HOW TO SEND A PRIVATE PHOTO/VIDEO TO A FRIEND ON SNAPCHAT 
To send your photo or video to a particular friend on Snapchat, click on the same arrow in the bottom right of the screen, but instead of clicking "my story", click on the name of a friend. That friend will then be able to see the post just once and then the post will be automatically deleted.
Once you've sent the photo to someone, swipe left to see if the photo was received and to start a chat with that person, including videochat.
HOW TO ADD FRIENDS ON SNAPCHAT
You can add friends on Snapchat by clicking on the little yellow ghost at the top of the main home page (where there's the Snapchat camera). All you have to do is click on "add friends" and you can add them by username (by searching for a particular name), from your contact list, by means of a snapcode (simply by taking a photo of it) or by adding "nearby friends" using the geolocation. It's a good idea to share your snapchat name on your other social media sits to increase your followers!
Add me!!! ;) Find me here: https://www.snapchat.com/add/irenecolzi
TIPS FOR SNAPCHAT
How to use all the snapchat filters: by changing the time on your phone, you can re-use old snapchats from whichever day you want: i.e. if there was a great filter last Tuesday that has been replaced with something else now, change the date to last Tuesday to get it back!
How to use more than one filter at the same time: choose the first filter that you want (e.g. black and white), then hold down your finger on the screen while you swipe left or right with another finger on a different part of the screen to choose a second filter. In this way, you could then have a black and white photo that also shows the time, temperature, geotag etc.
Write a really long caption (this only works for iPhone). To have more space to write your caption, use the "notes" application for iPhone: copy a paragraph of blank text and paste it into the caption on Snapchat.
Activate the night camera, even during the day, to give more light to your photo: cover the camera with your finger for a few seconds and wait for the camera to automatically activate the night mode. Now you'll have more light for your snaps!
——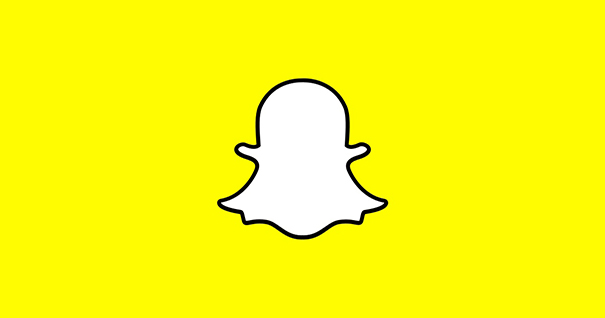 Have fun!!!
Now all that's left for you to do is to follow my Snapchat account (IreneColzi) to see how to use this app like a pro ;)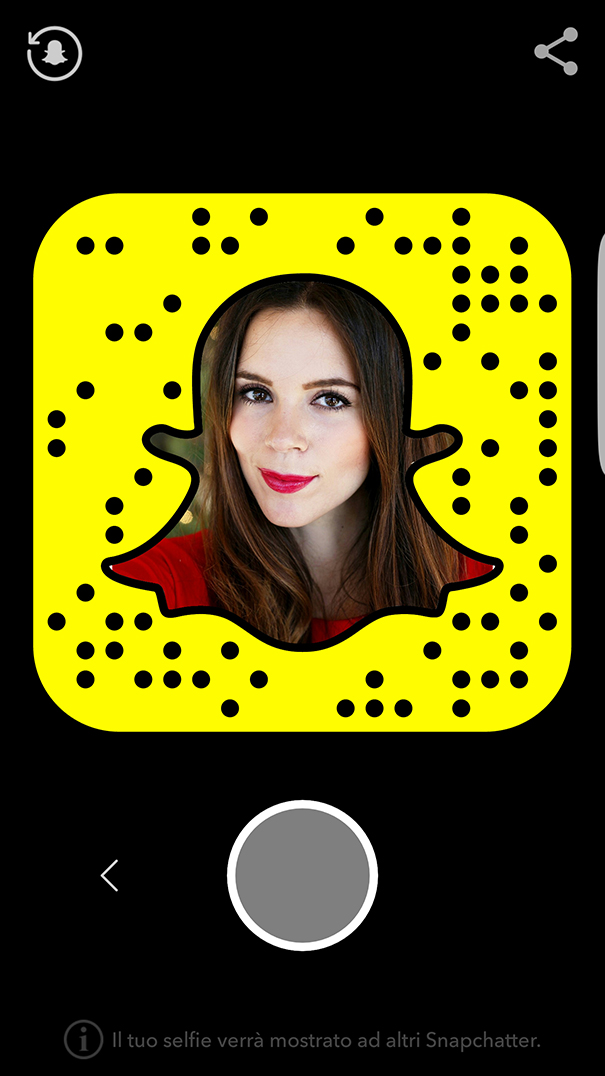 Condividi