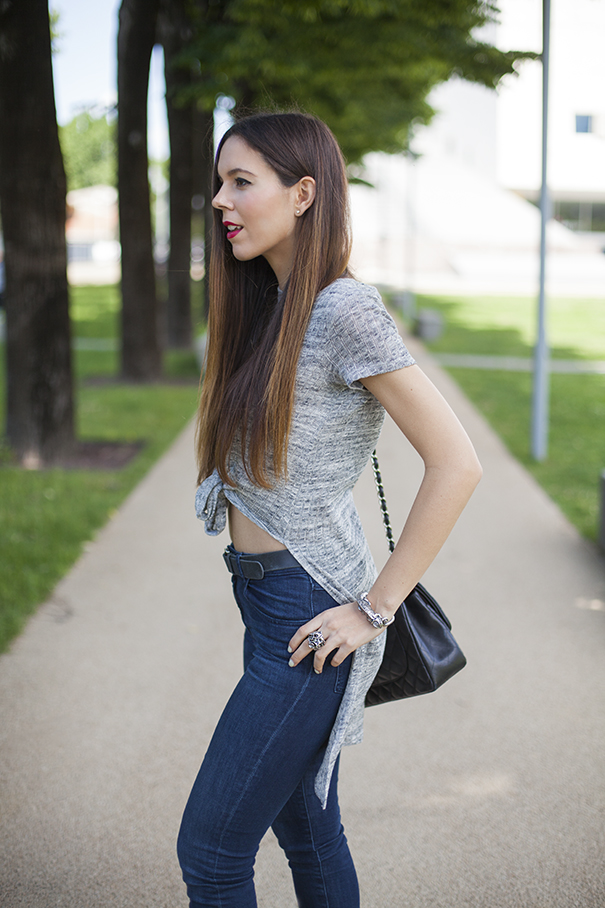 Animal bracelets: here's mine!
Animal bracelets. If there's a shop where I love to spend half an hour getting lost inside, while I'm wandering through the streets of my gorgeous city of Florence, it's Giovanni Raspini (here's the link to their website and store locator to find out where is your nearest shop… it's not just in Florence!). Amongst all the furniture and jewellery, silver is the main material on offer, made into wonderfully unique shapes. The animal collection, that I'm wearing in this look, is one of my favourites. Lions, crocodiles, leopards, parrots and… chameleons!
Animal bracelets: a chameleon on my wrist… and leaves on my fingers! When jewellery is the main focus of your outfit…
—
Yes, you heard me correctly! I have a chameleon on my wrist: it's a lovely little animal that's both bold and original. I love it! I decided to wear it with a ring of leaves, also in silver. The look continues with a pair of high-waisted jeans, elegant accessories and an unexpected t shirt…
(Continued below…)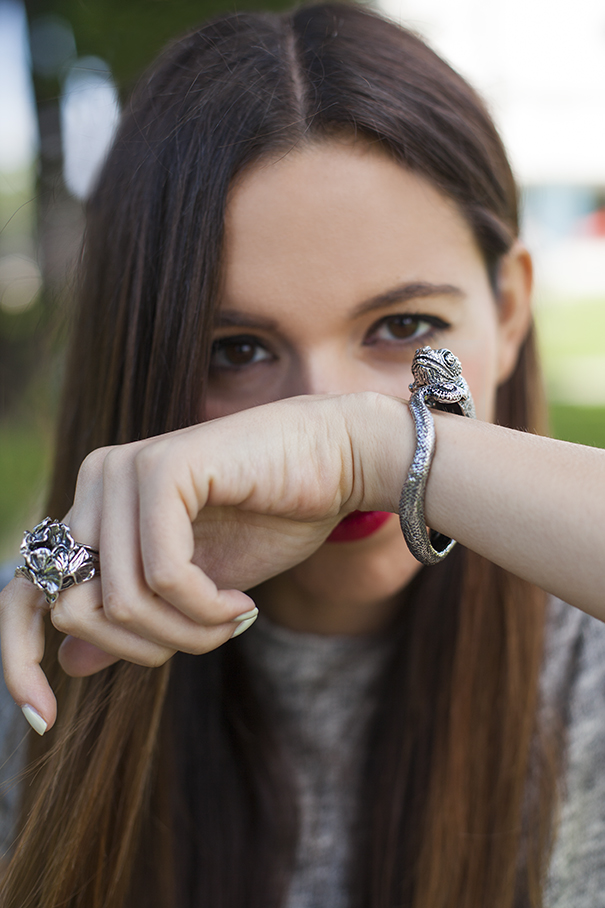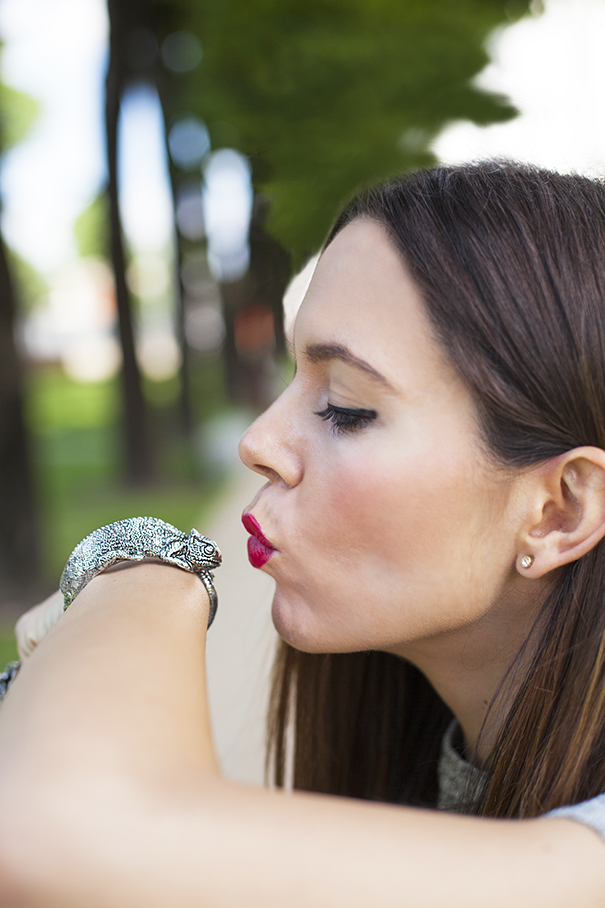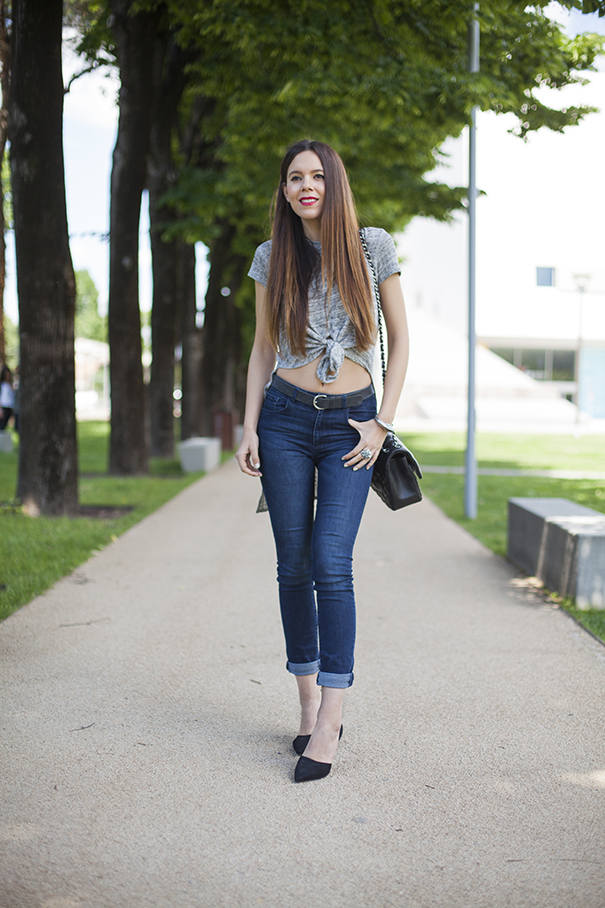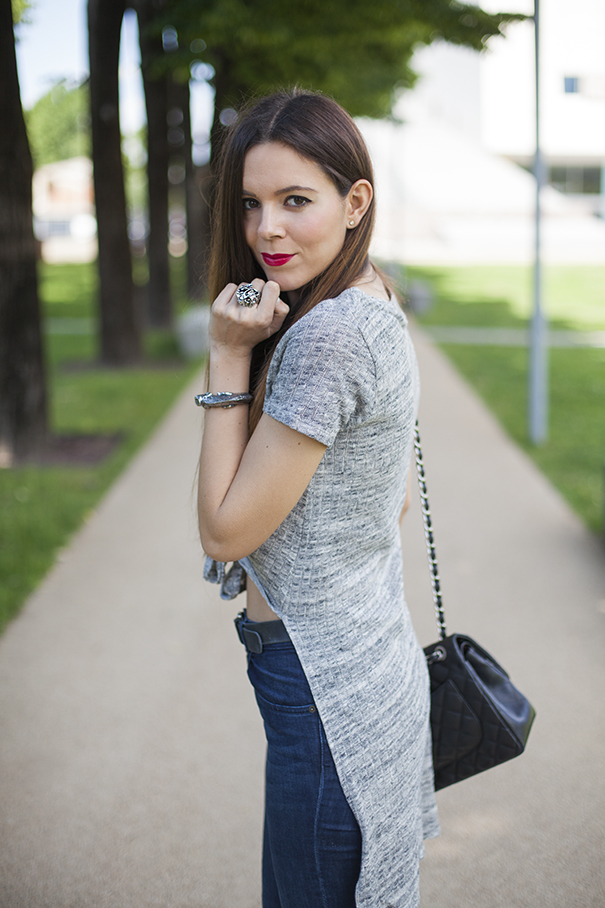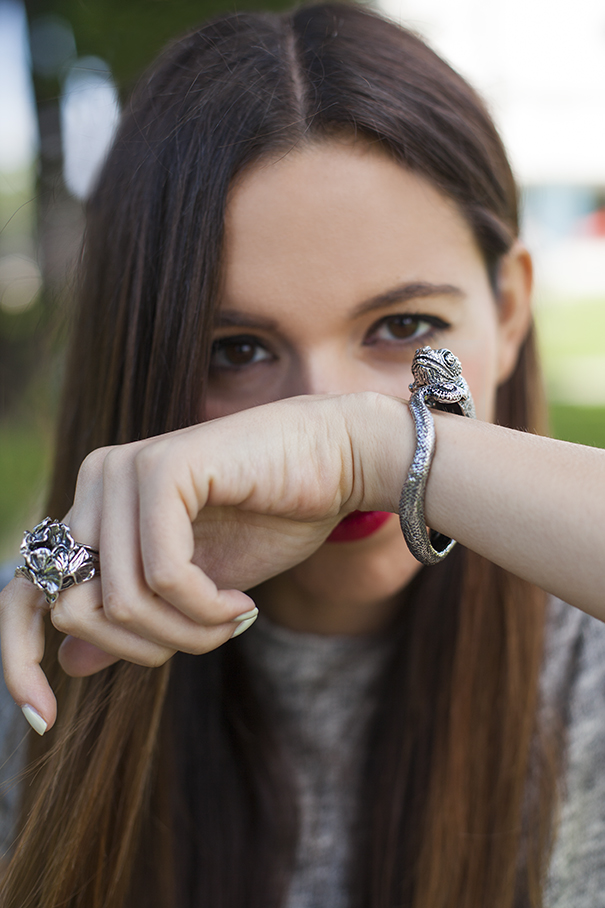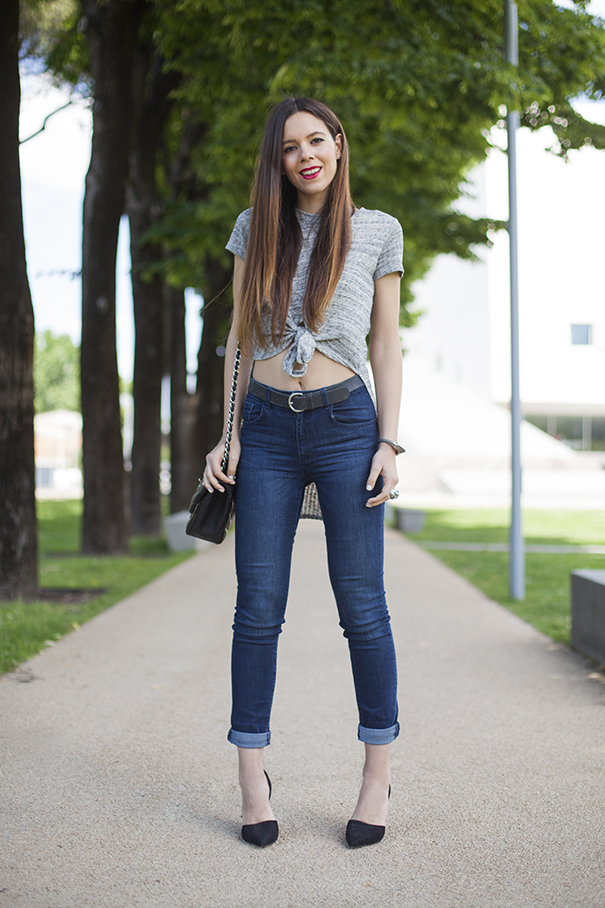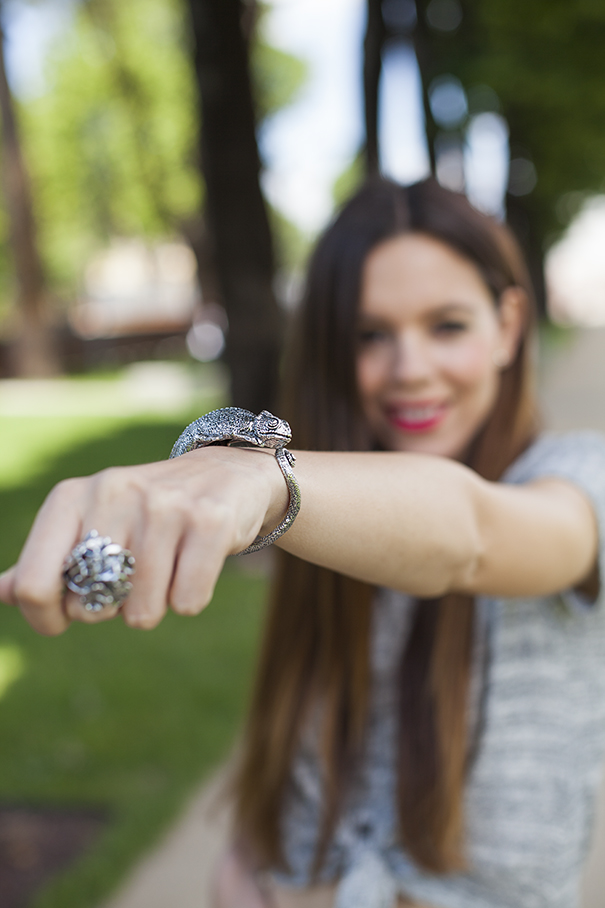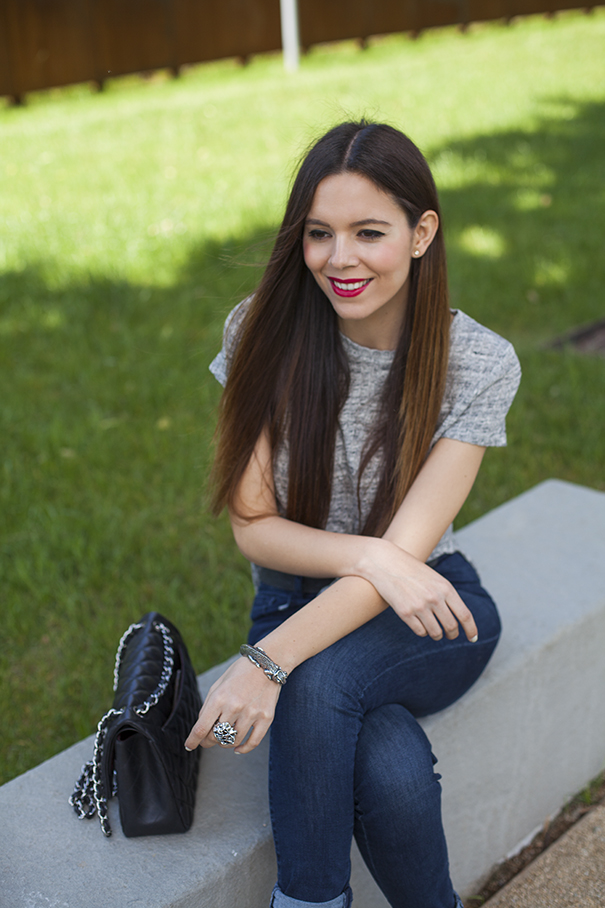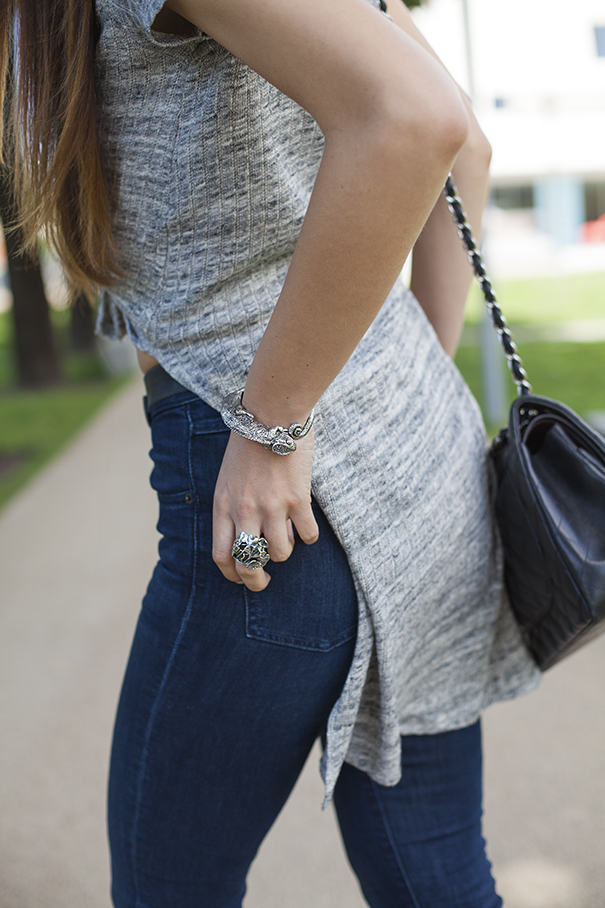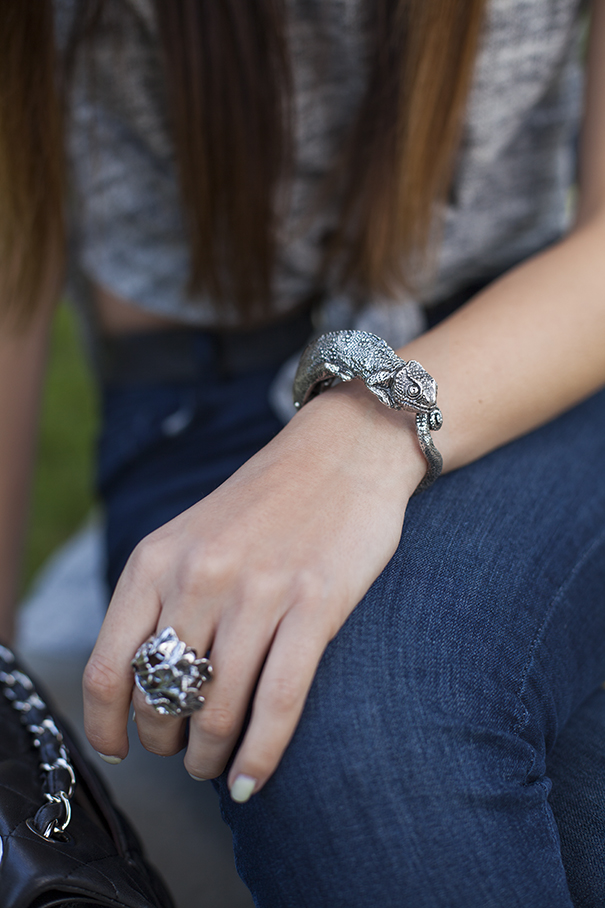 What do you think of this look? Do you like it? Let me know! Here's what I was wearing…
–
JEANS: ZARA
BAG: CHANEL
SHOES: ALDO
TOP: BERSHKA
–
IF YOU WANT TO READ MORE:
–
A LOOK WITH A LONG DRESS FOR A CEREMONY
A long dress to wear for a ceremony!
–
METALLICS: SILVER AND GOLD ARE BACK IN FASHION
—
 FOLLOW ME ON SNAPCHAT, LIVE, EVERY DAY :)
All my adventures, training, shopping, backstage action and events… in mini videos that only last 24 hours!
Search for IRENECOLZI or click here www.snapchat.com/add/irenecolzi
P.S. I'm still on Instagram @ireneCCloset (for beautiful live photos, and where I will always respond to your comments and questions!) and on Facebook Irene's Closet , where we can chat all day long about new trends ;)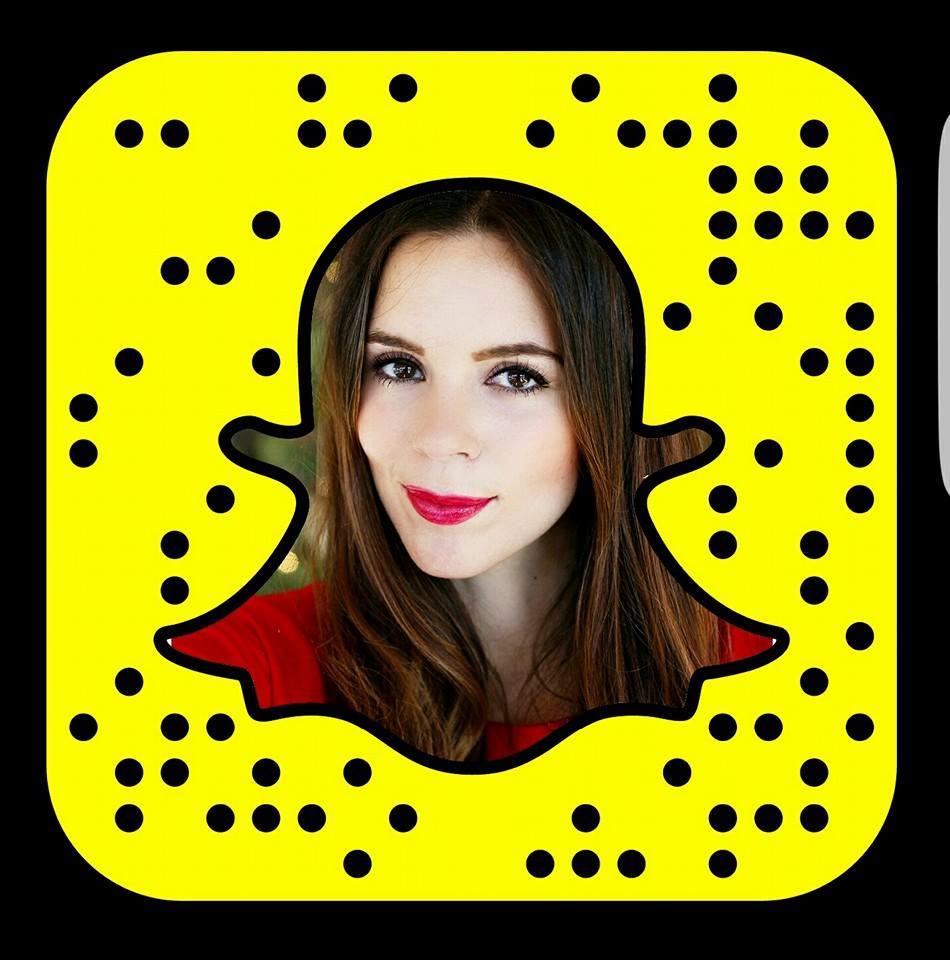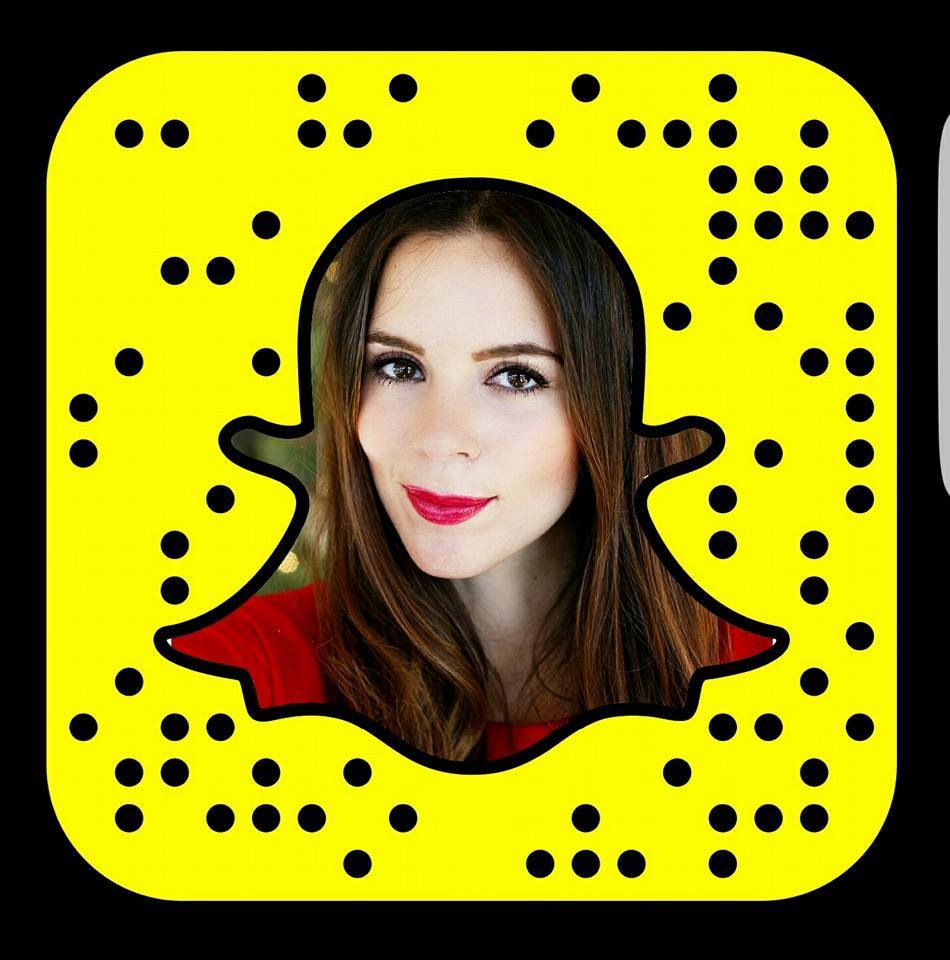 Condividi