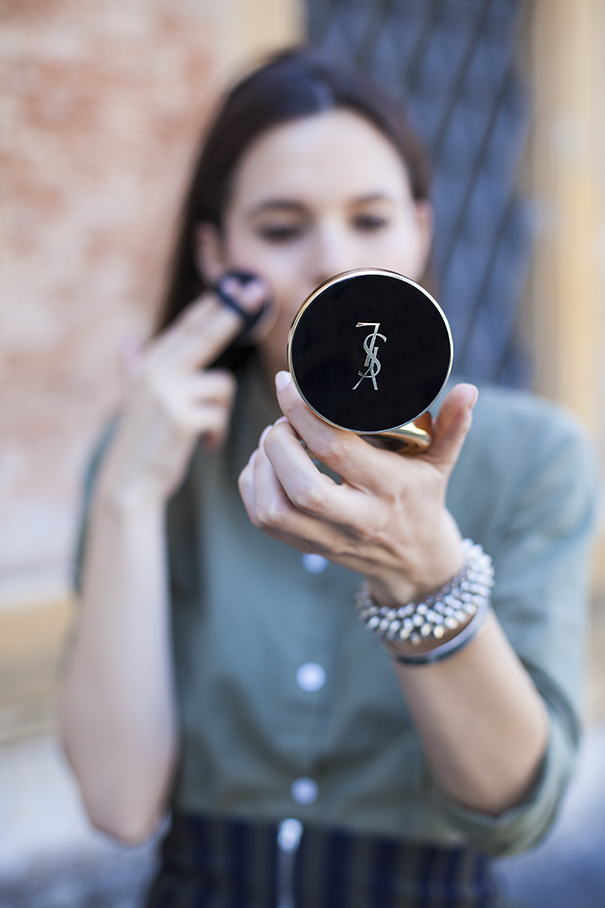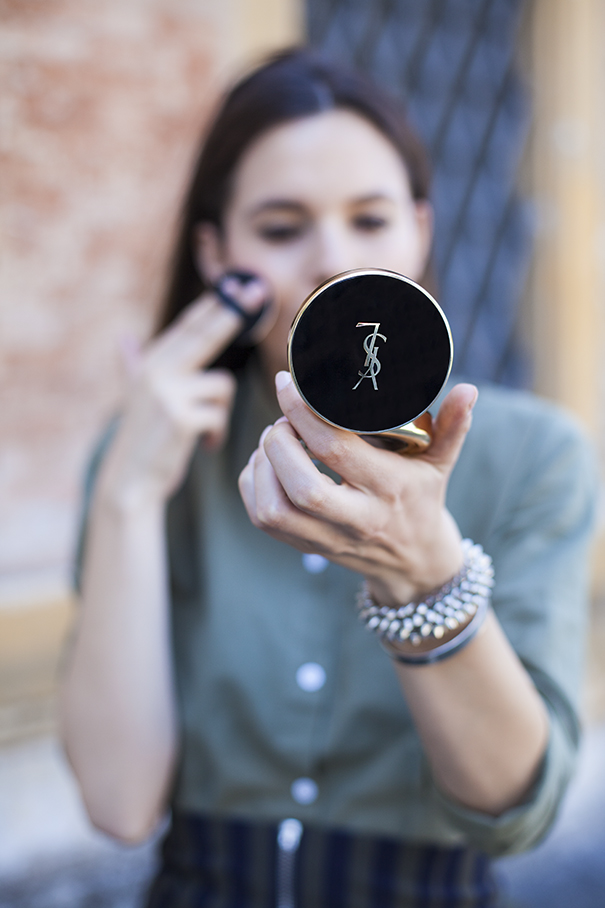 Cushion foundation: let me introduce le Cushion Encre de Peau by YSL. Such an elegant gesture!
Cushion foundation. If there was ever a make up product that instantly reminded you of a past era, of pure and simple femininity and sensuality, of black and white films with elegant heroines, with their vespas and dreamy clothes, it is this compact for retouching your make up with a little powder puff and mirror. An elegant, refined, feminine gesture that for a while was completely forgotten, but has now returned thanks to the boom of trends for cushion foundation: a foundation that is a mixture of a liquid and a compact foundation, enclosed in beautiful little compact, that is applied with a sponge. You absolutely have to get your hands on one, as it's the new make up must-have for 2016!
Cushion foundation: let me introduce le Cushion Encre de Peau by YSL
Amongst all the cushion foundations on the market, the one that has the most beautiful packaging, that makes you want to whip it out of your handbag several times a day, that makes your face more elegant, sophisticated and beautiful is the cushion foundation Le Cushion Encre de Peau by Yves Saint Laurent. The packaging is gorgeous, all shiny black with gold details. Inside there is the little cushion that encases the gorgeous foundation like on-the-go ink, that is as light as a feather, super moisturising and fresh for summer, but with great coverage that lasts all day without making your skin shiny (you can carry it round in your bag and retouch whenever you want, using the little sponge with it's lovely soft texture!).
The secret of its amazing coverage of imperfections is its matte effect, but at the same time it's lightweight feel on the skin. Water and volatile oil combine with its rolling ink gel system to create a super hydrating texture, with hybrid hold texture that contains tamanu oil plus an air light film forming system to give excellent coverage, leaving a matte, luminous, lightweight look.
(Continued below…)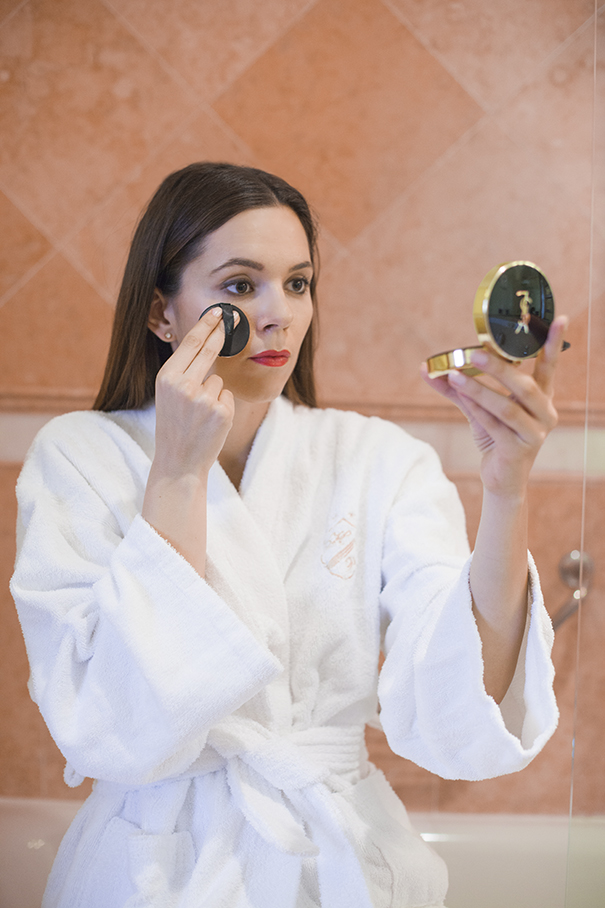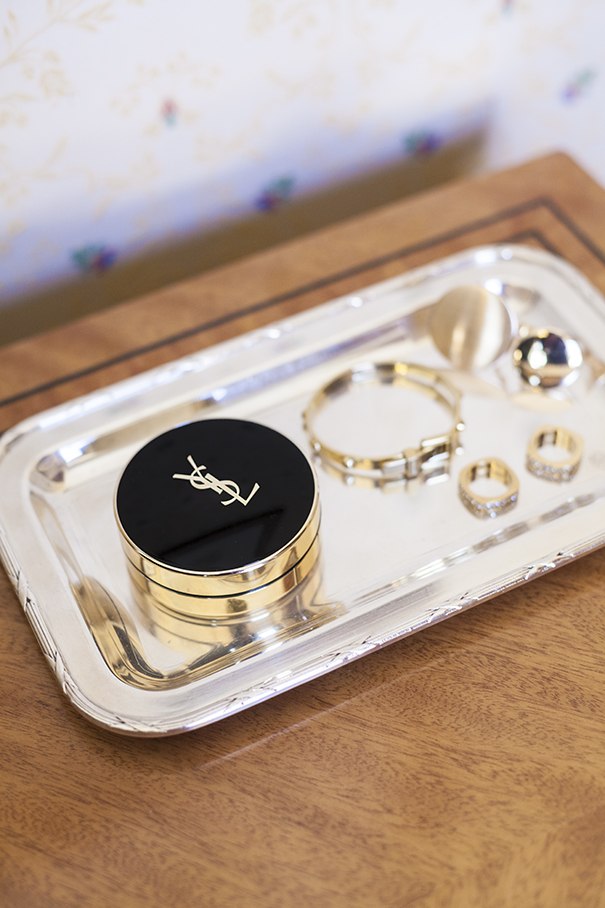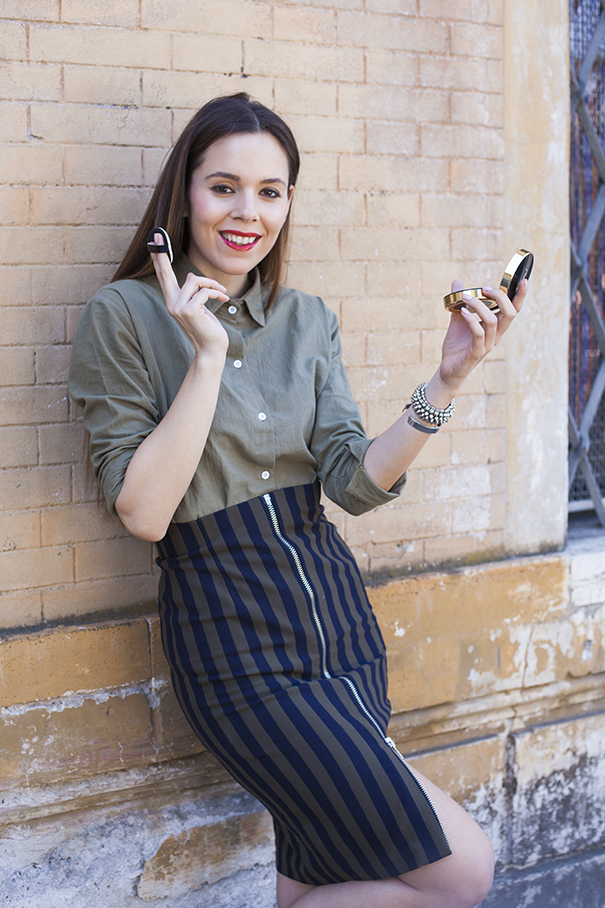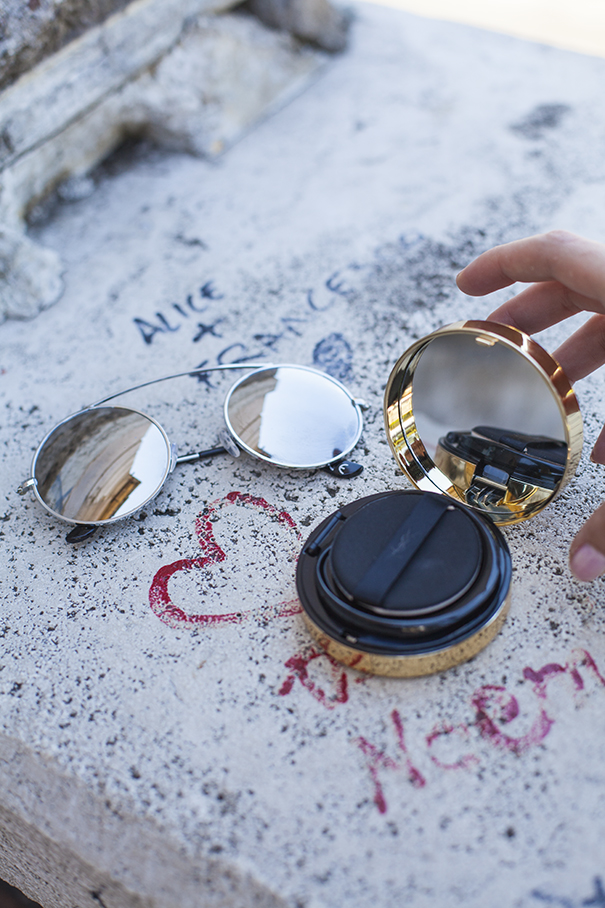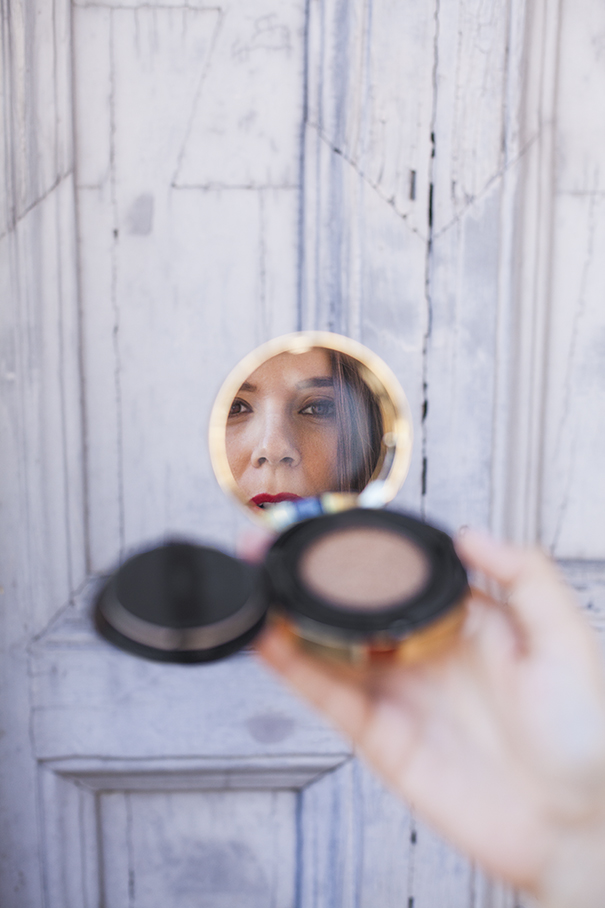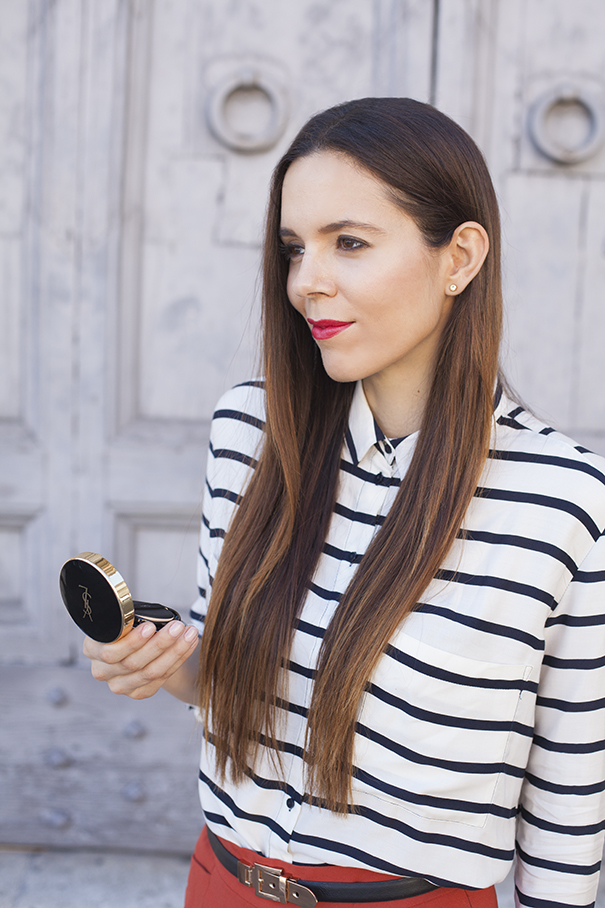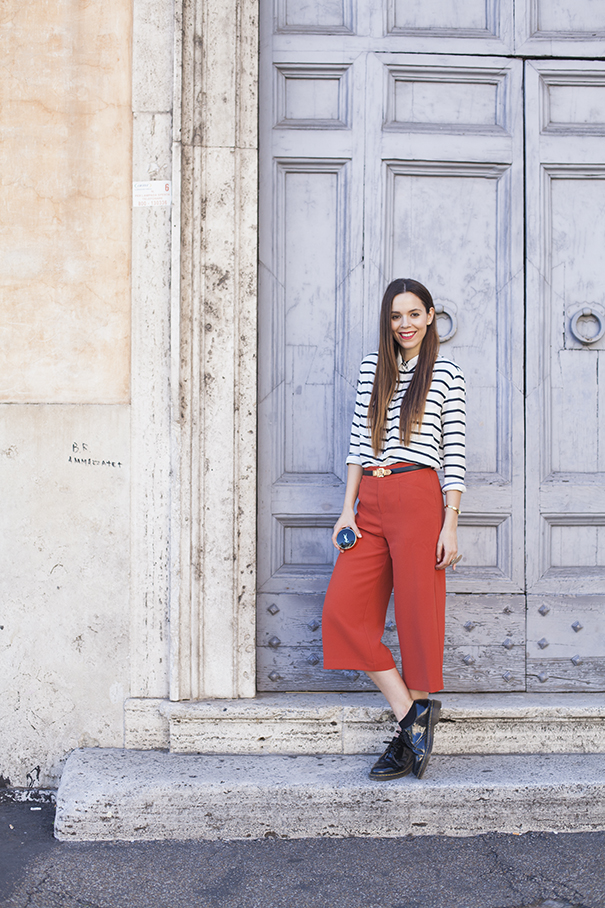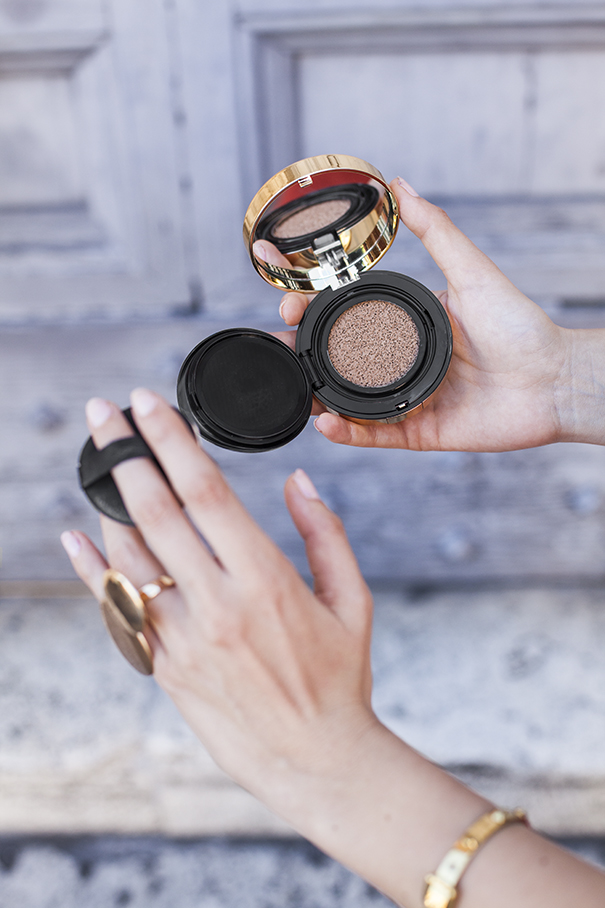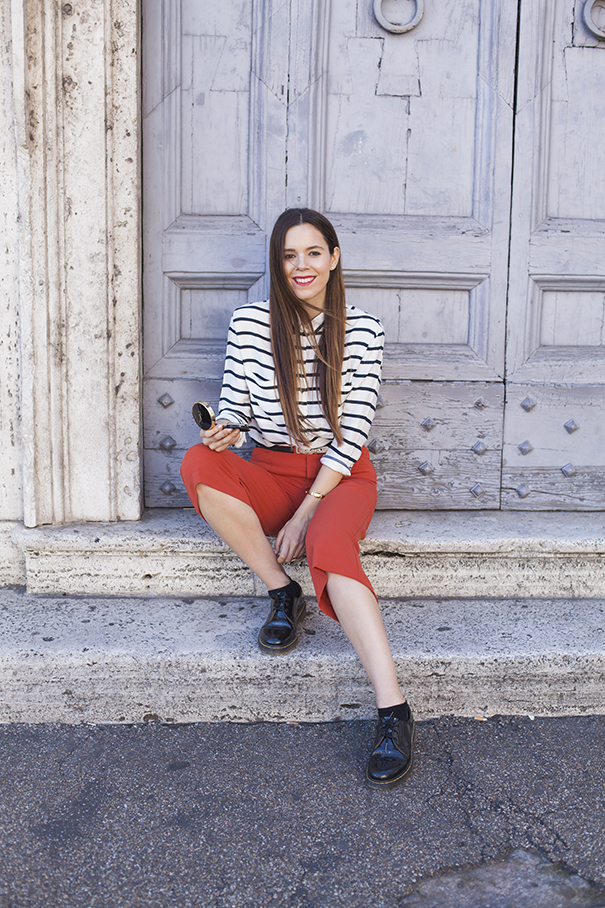 What do you think? Do you like it? For me, it's not just the amazing cushion foundation which makes it the best foundation of 2016, but also it's beautiful packaging that really is brilliant and lasts all night long (and all day!). Le Cushion Encre de Peau by YSL is exclusive to Sephora stores!
If you want to discover more, here's the video of the Le Cushion Encre de Peau by YSL <3
–
Post in collaboration with YSL beauty
–
If you want to read more on beauty, why not take a look at these…
Colourful make up: the newest make up trend this season!
–
The best make up removers: I tried 5 (a few are really bizarre!)
–
Rouge Voluptè Shine YSL: I'm showing you my favourite colours!
–
Do you follow me on Snapchat? All my adventures, training, shopping, backstage action and events… in mini videos that only last 24 hours! Search for IRENECOLZI or click here www.snapchat.com/add/irenecolzi
P.S. I'm still on Instagram @ireneCCloset (for beautiful live photos, and where I will always respond to your comments and questions!) and on Facebook Irene's Closet , where we can chat all day long about new trends ;)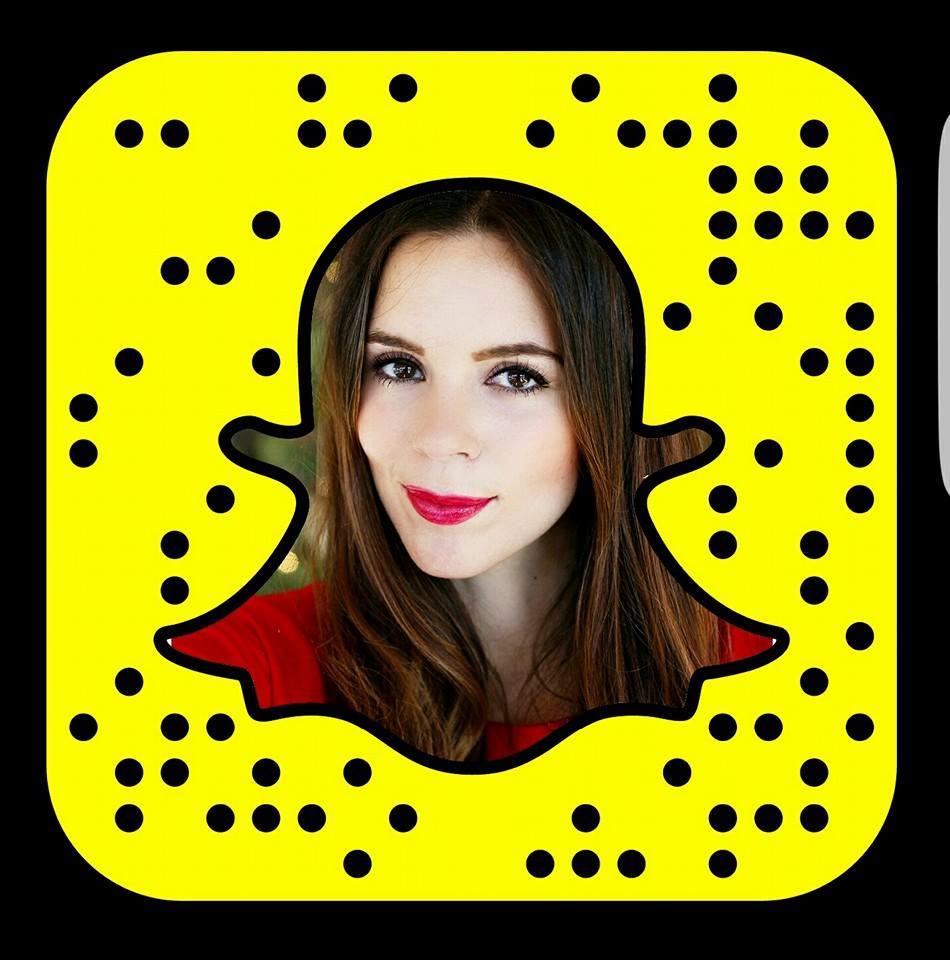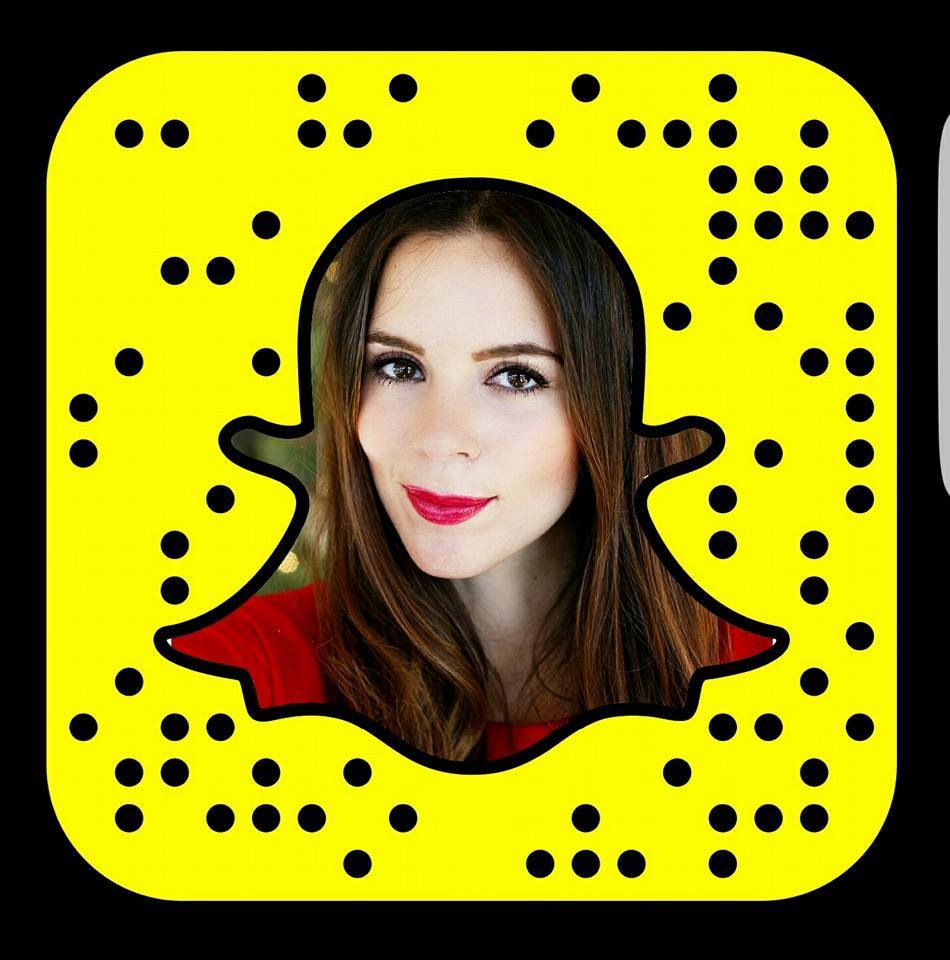 Condividi