High-heeled nude effect sandals and a casual chic look!
High-heeled sandals. Hello ladies and happy Saturday! It's finally the weekend! Since the weekend is here, today I've got for you a great little outfit that screams "Weekend! Evening out on the town!". A Casual Chic look, perfect for Saturday night – I'm wearing a pair of super sexy shoes that are really feminine and give your feet a gorgeous shape!
High-heeled nude effect sandals and a casual chic look!
—
A pair of high-heeled nude effect sandals, that leave your feet uncovered and that tie at the ankle with a knot, like I've done, or with a bow. These beauties are by Steve Madden, from the Spring Summer 2016 collection, and you can find them HERE on the Steve Madden website. I decided to pair these sandals with a black and white look with a touch of colour, which has a very Big Apple, New York feel to it: high waisted trousers, a white shirt, a pair of mirrored sunglasses and a metallic jacket.
(Continued below…)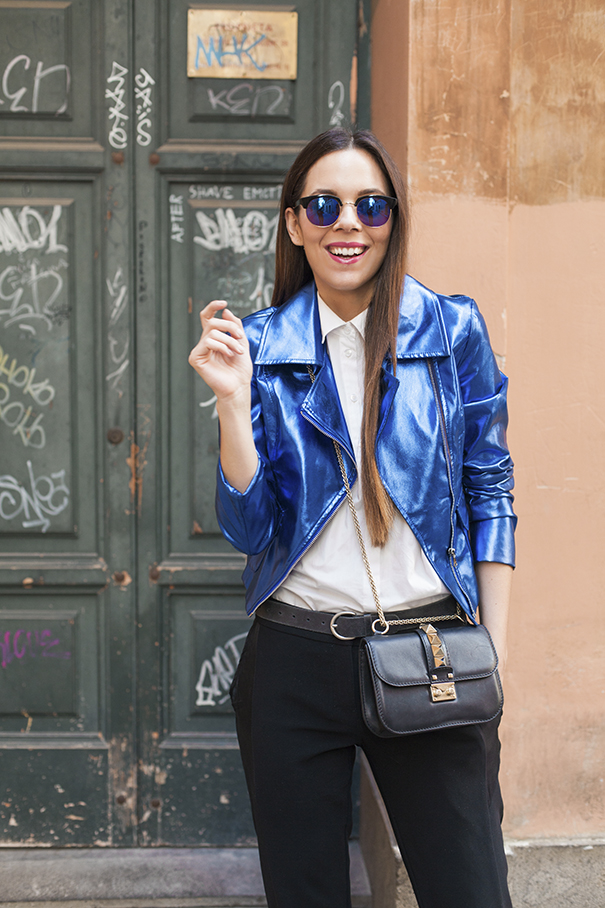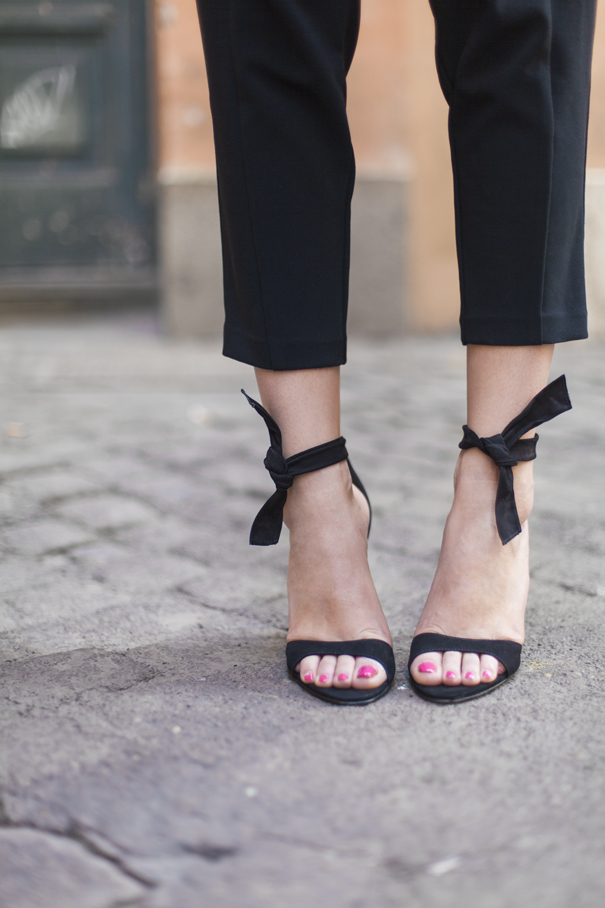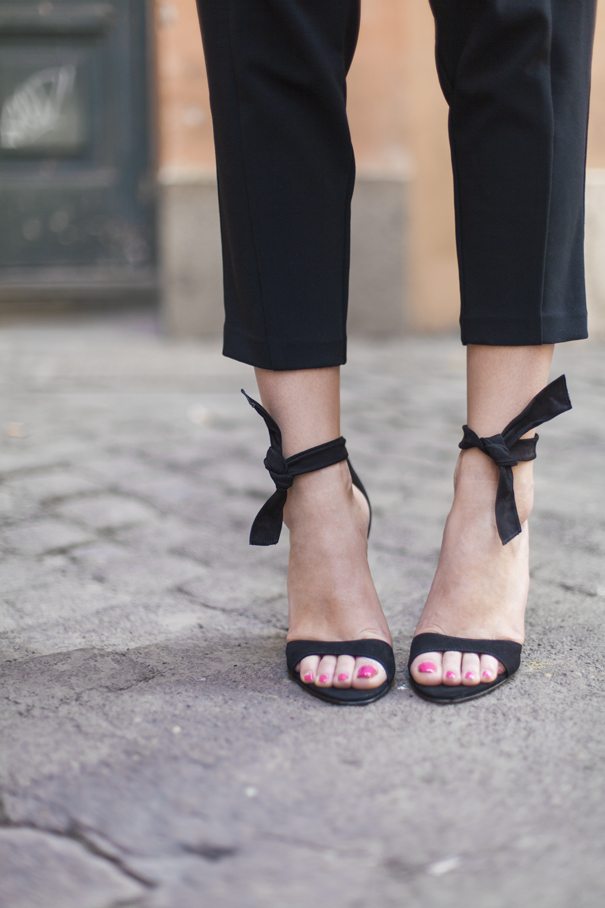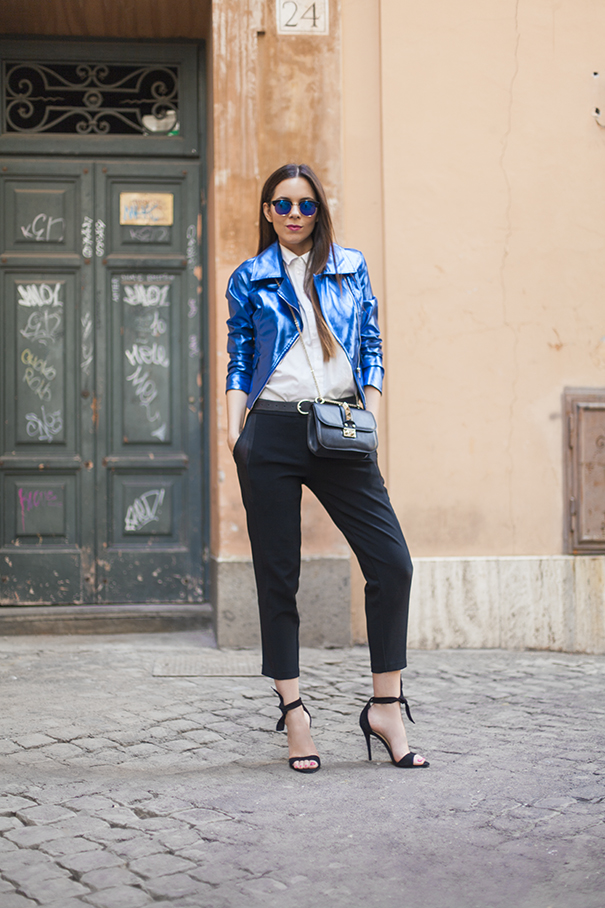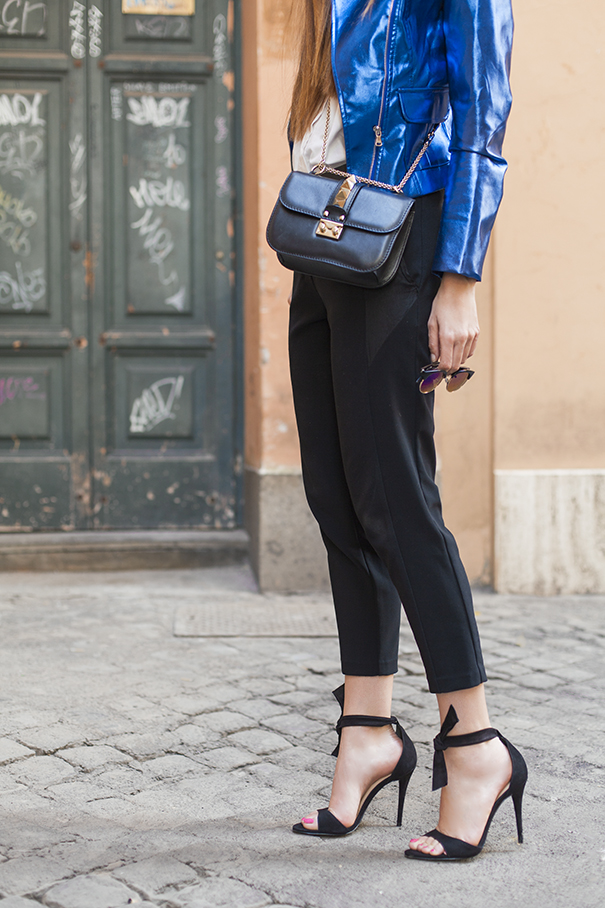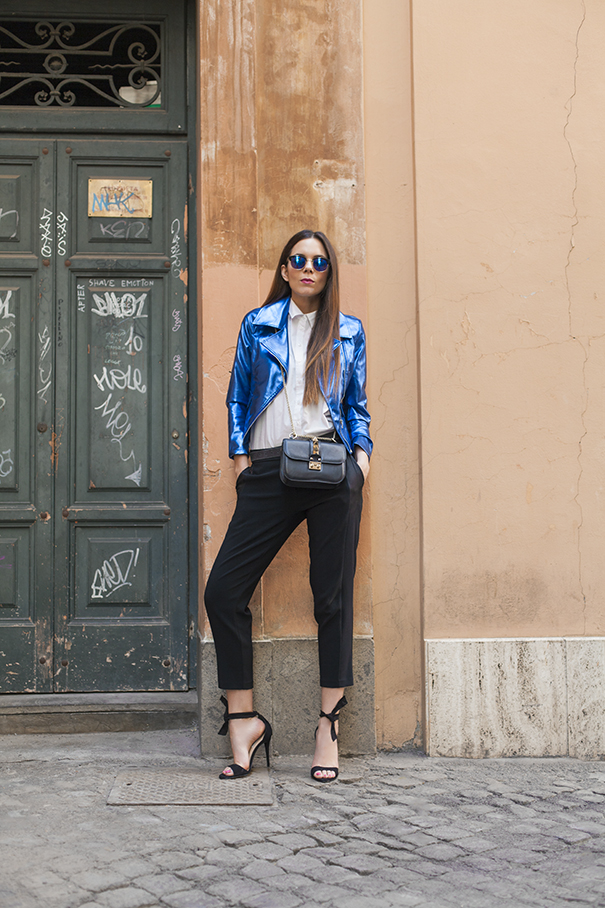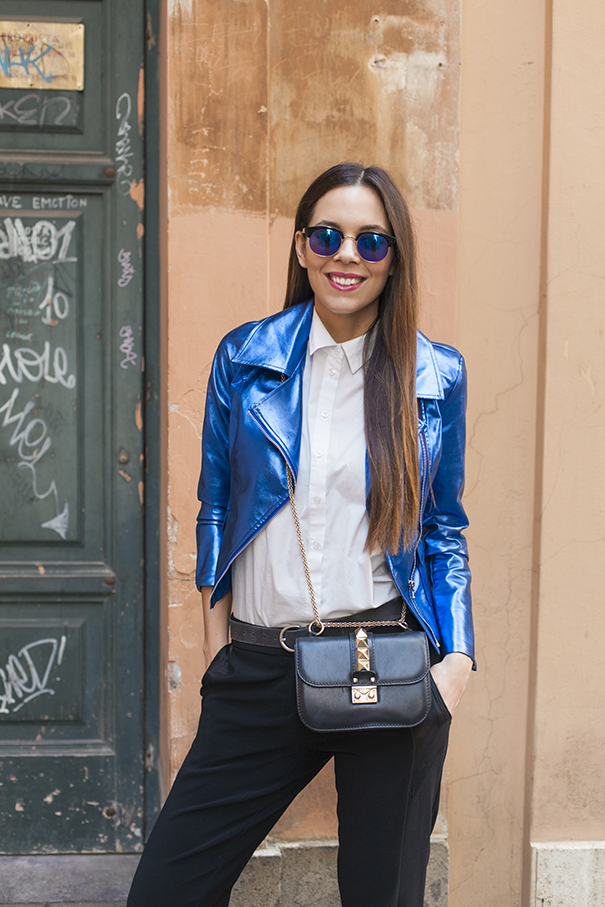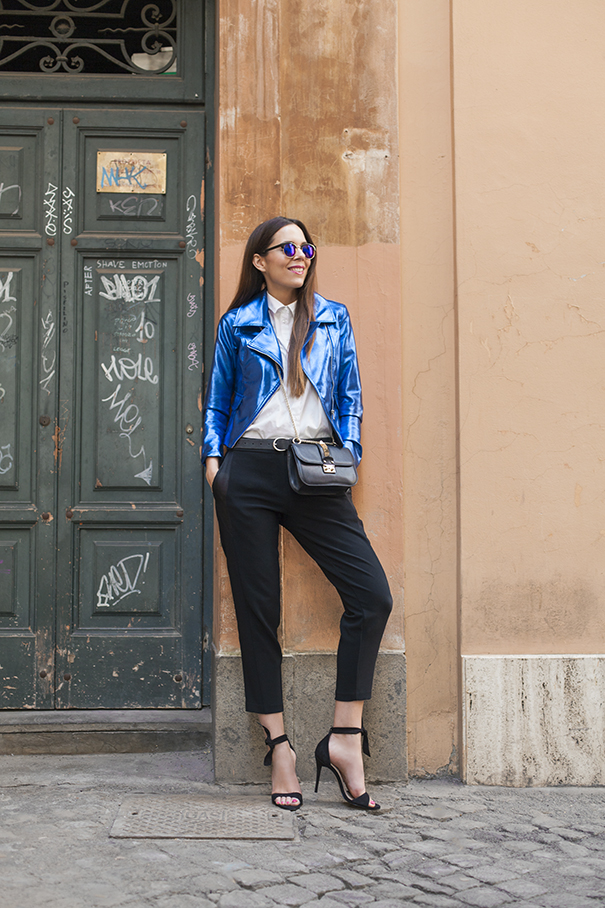 What do you think of this look? Do you like it?
HERE YOU FIND THE WHOLE STEVE MADDEN COLLECTION, IF YOU WANT TO HAVE A PERUSE!
I WAS WEARING:
SHOES: STEVE MADDEN (BUY THEM HERE)
TROUSERS: ANNA RITA N
JACKET: ROMWE
BAG: VALENTINO
SUNGLASSES: FOREVER 21
–
IF YOU WANT TO READ MORE
–
—
FOLLOW ME EVERY DAY LIVE ON SNAPCHAT :)
All my adventures, training, shopping, backstage action and events… in mini videos that only last 24 hours!
Search for IRENECOLZI or click here www.snapchat.com/add/irenecolzi
P.S. I'm still on Instagram @ireneCCloset (for beautiful live photos, and where I will always respond to your comments and questions!) and on Facebook Irene's Closet , where we can chat all day long about new trends ;)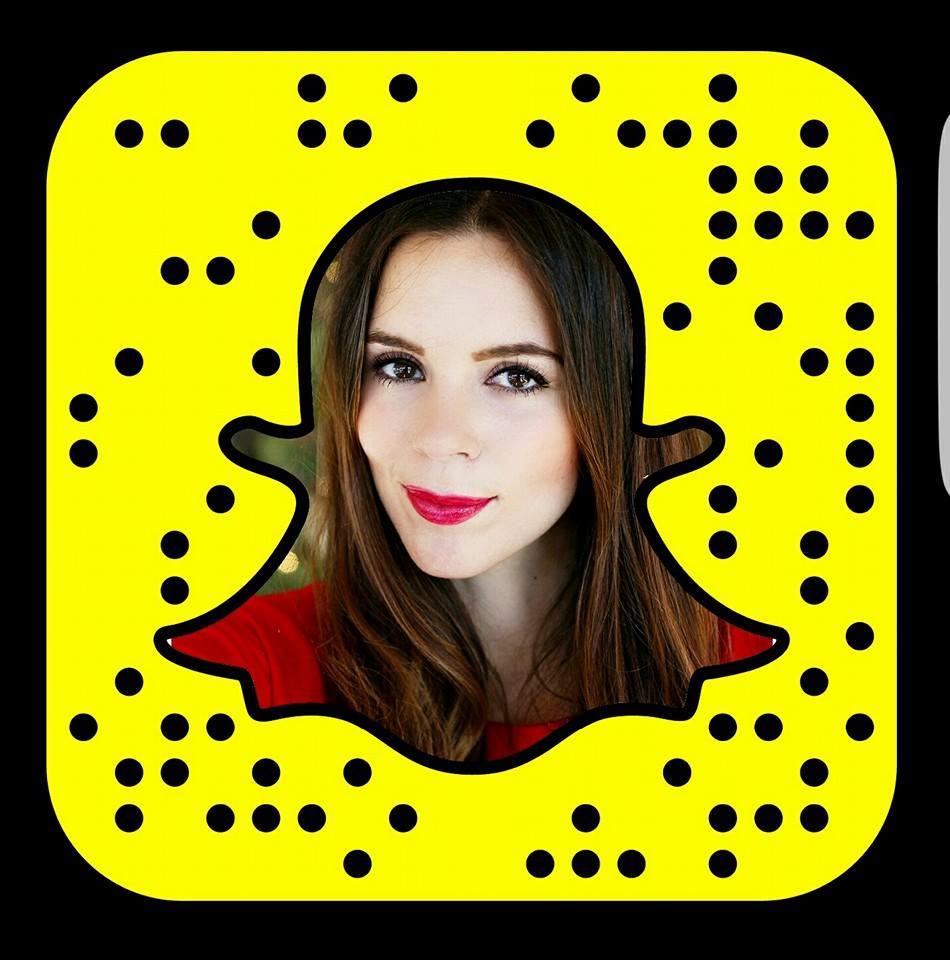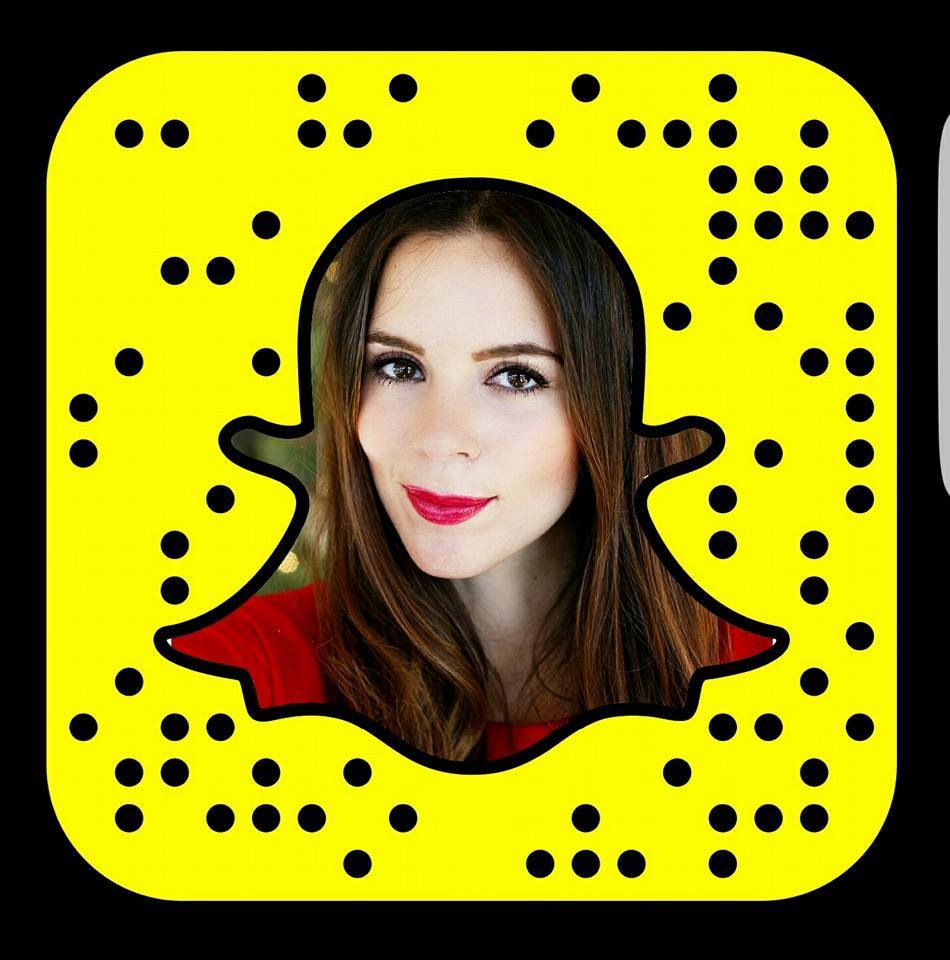 Condividi