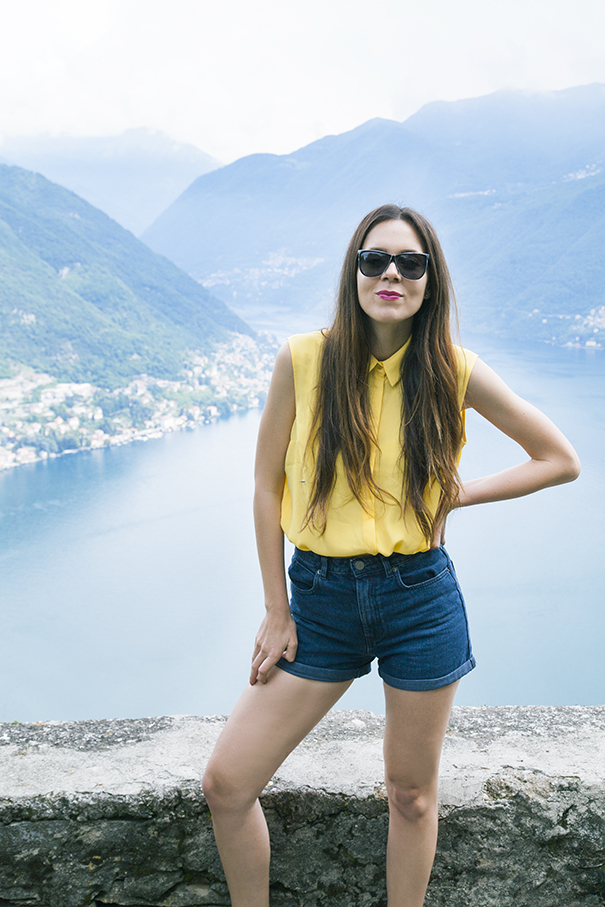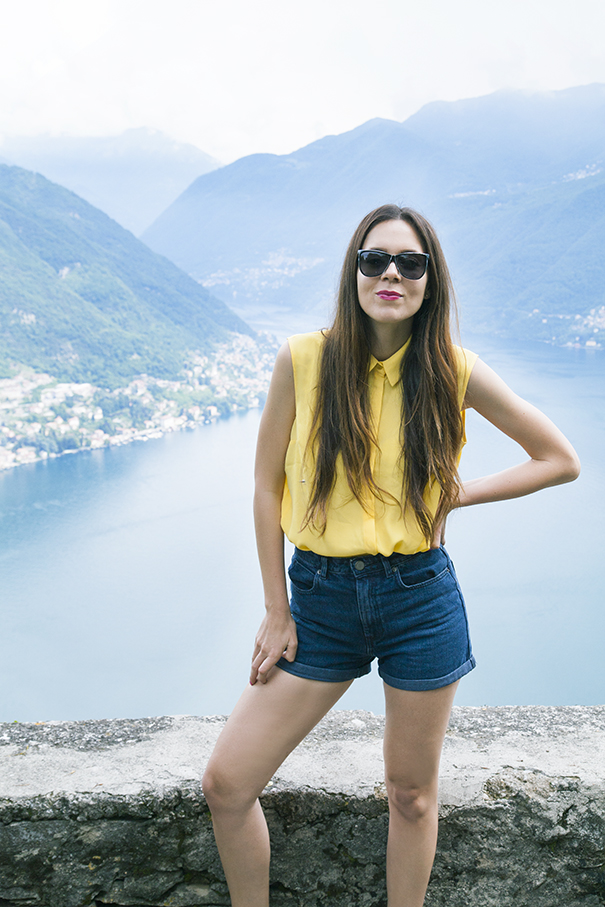 High waisted denim shorts and converse: a super comfy daytime look!
High waisted denim shorts. Good morning girls! In today's post I want to show you a really simple but comfortable look which is perfect for summer. I wear this for days when I want to feel comfortable, when maybe I have a busy day where I have to walk a lot, as it often is when I travel.
High waisted denim shorts and converse: a super comfy daytime look!
—
My essentials for comfortable summer looks include high waisted denim shorts (I have loads! Here you can read my guide on how to wear high waisted styles!), combined with canvas Converse sneakers, loyal companions of many adventures (Here's my guide for how best to wear them!). I then added in place of a handbag a rucksack, which is less obvious and I find very befitting for the casual look (backpacks are the new handbags!). What do you think of my look? All photos are below :)
(Continued..)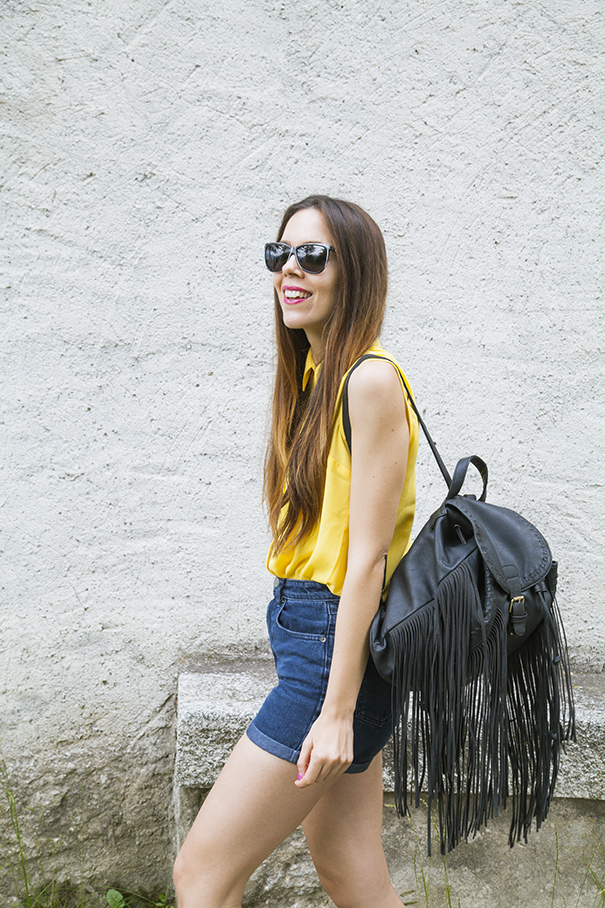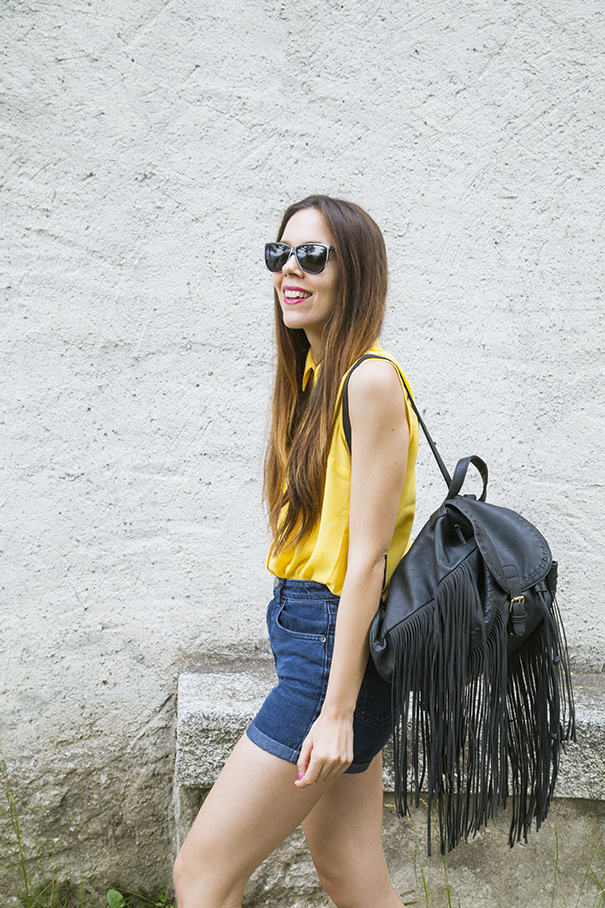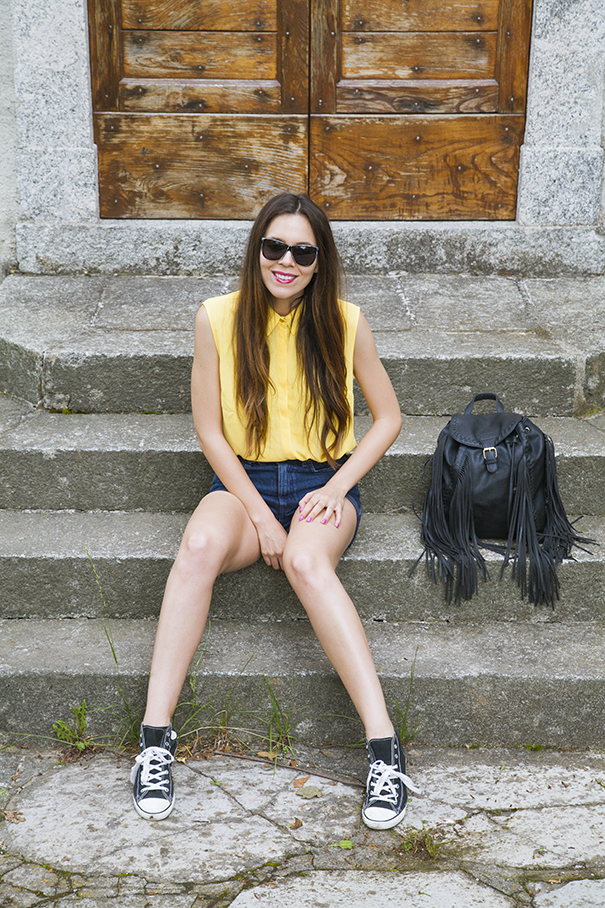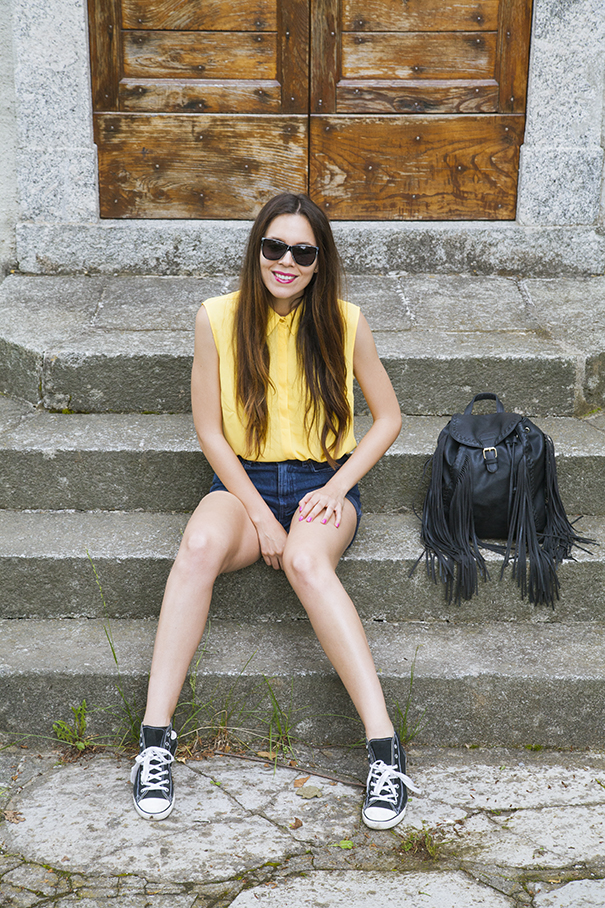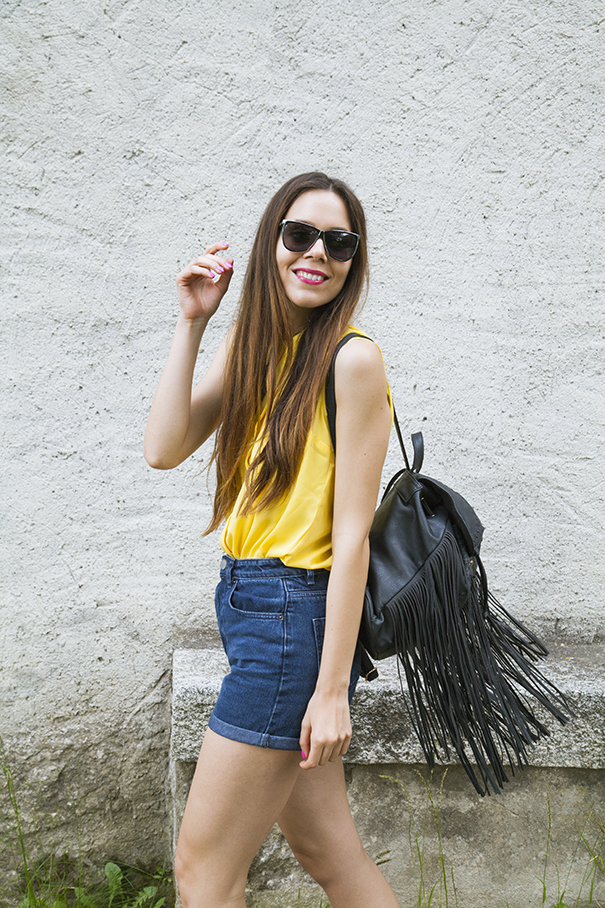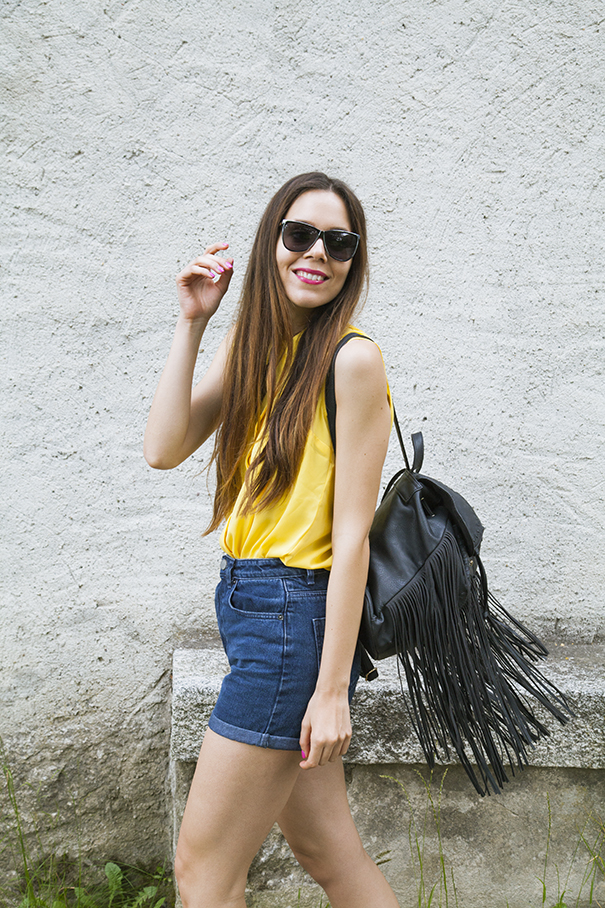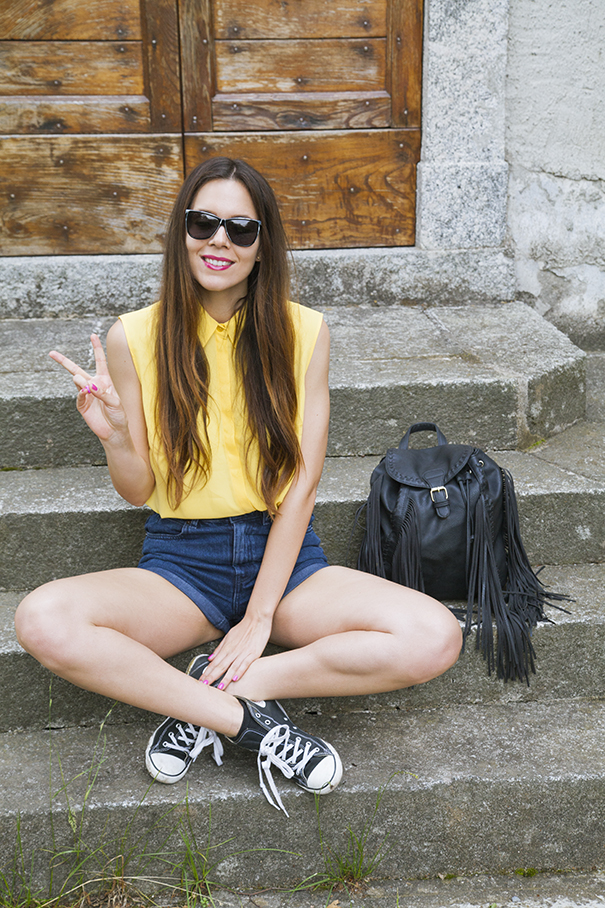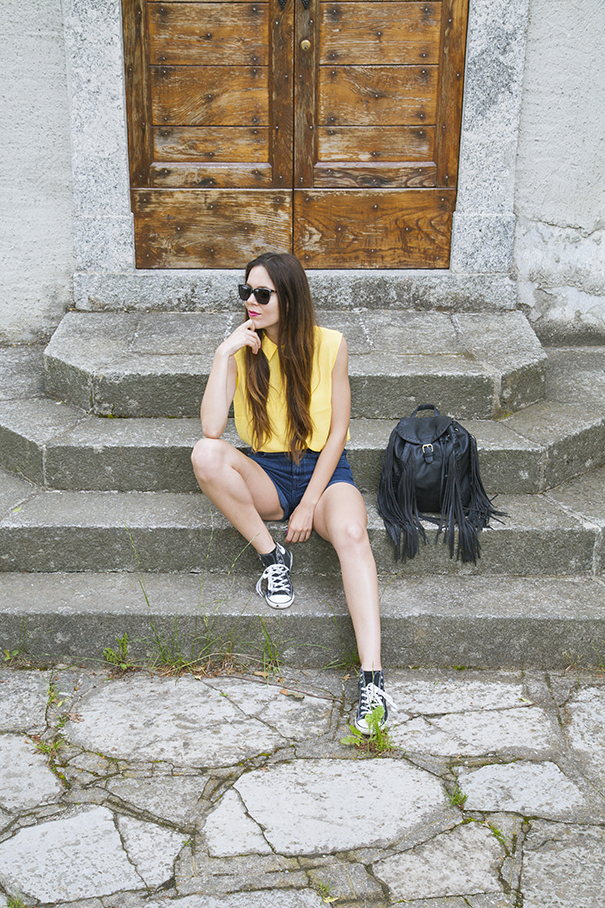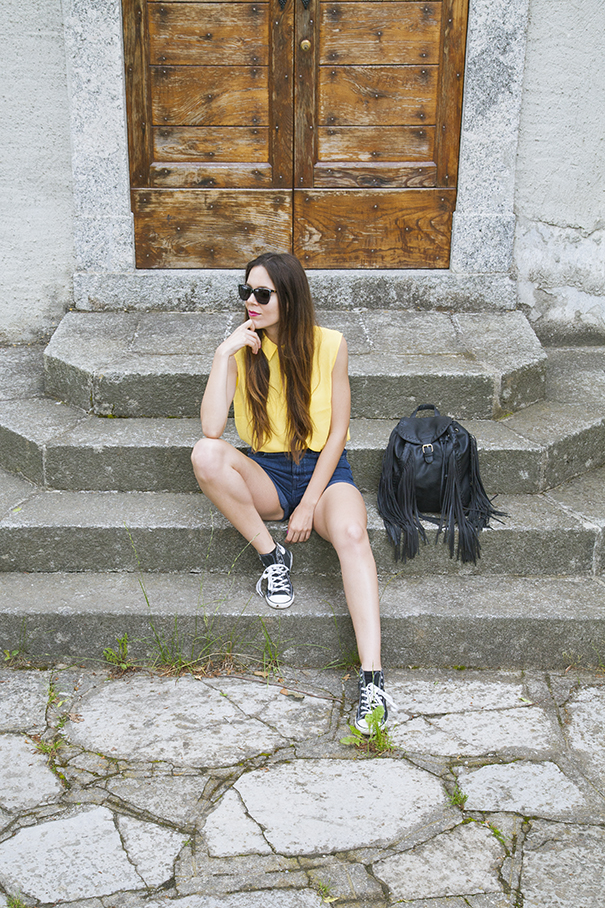 I WAS WEARING:
SHOES: CONVERSE – SARENZA.IT (La guida su come indossare le converse qui) 
RUCKSACK: OVS (Ecco perchè ho scelto lo zaino al posto della borsa!) 
SUNGLASSES: LAURA BIAGIOTTI VINTAGE
SHORTS + SHIRT: ASOS
—
If you want to read more…
High waisted trousers: be inspired by these looks!
–
Converse, instructions for use: here are a few outfit ideas
–
Rucksack? A top trend! Here are the trendiest styles and ideas for your outfits!
NEWS! FOLLOW ME LIVE ON SNAPCHAT, EVERY DAY :)
All my adventures, training, shopping, backstage action and events… in mini videos that only last 24 hours!
Search for IRENECOLZI or click here www.snapchat.com/add/irenecolzi
P.S. I'm still on Instagram @ireneCCloset (for beautiful live photos, and where I will always respond to your comments and questions!) and on Facebook Irene's Closet , where we can chat all day long about new trends ;)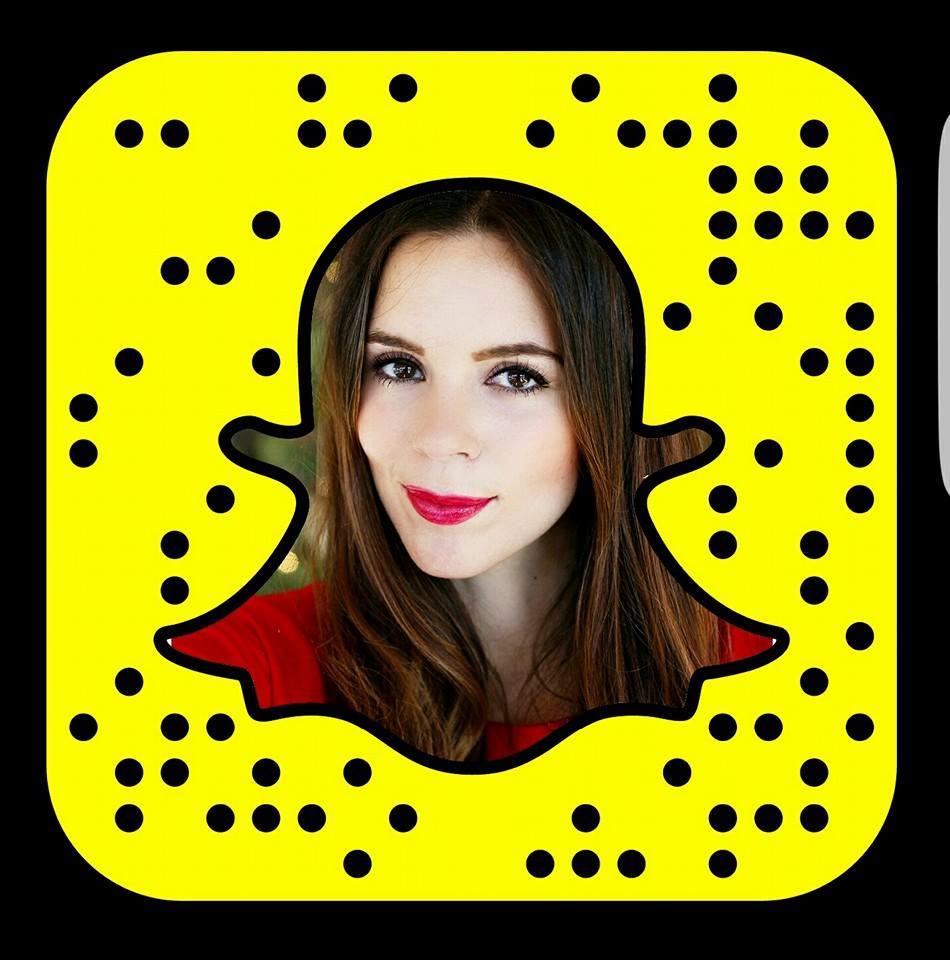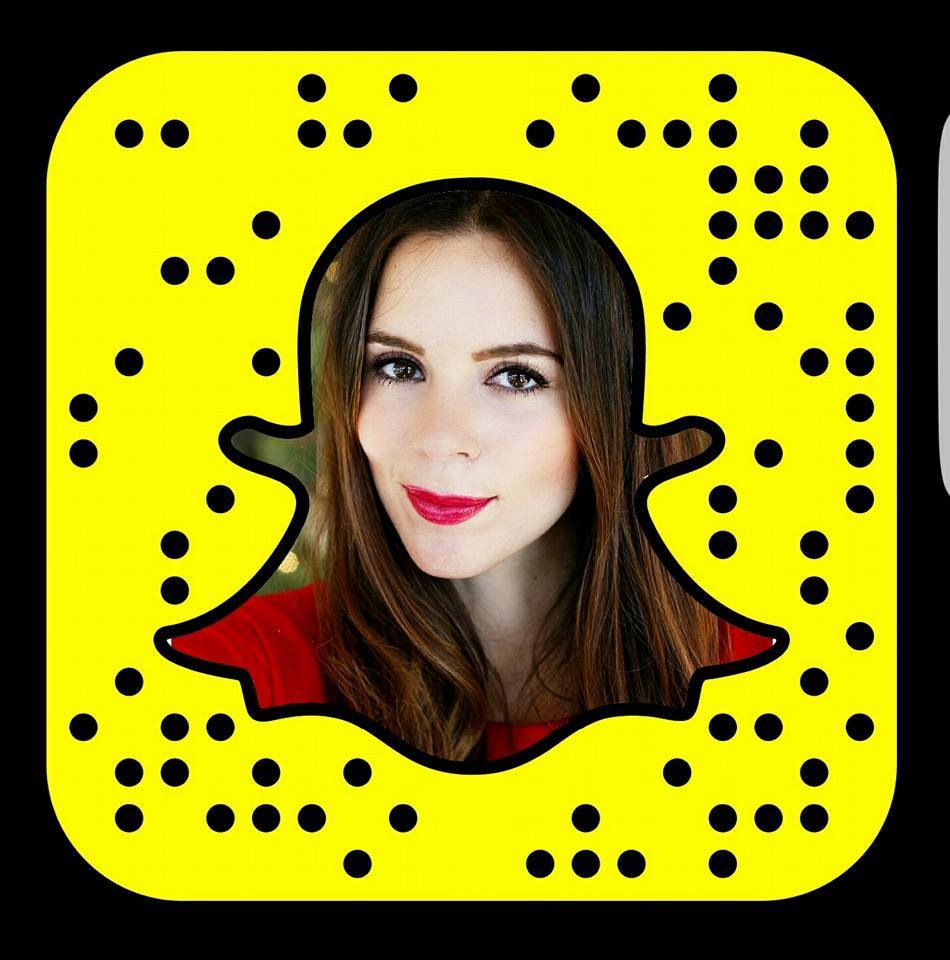 Condividi