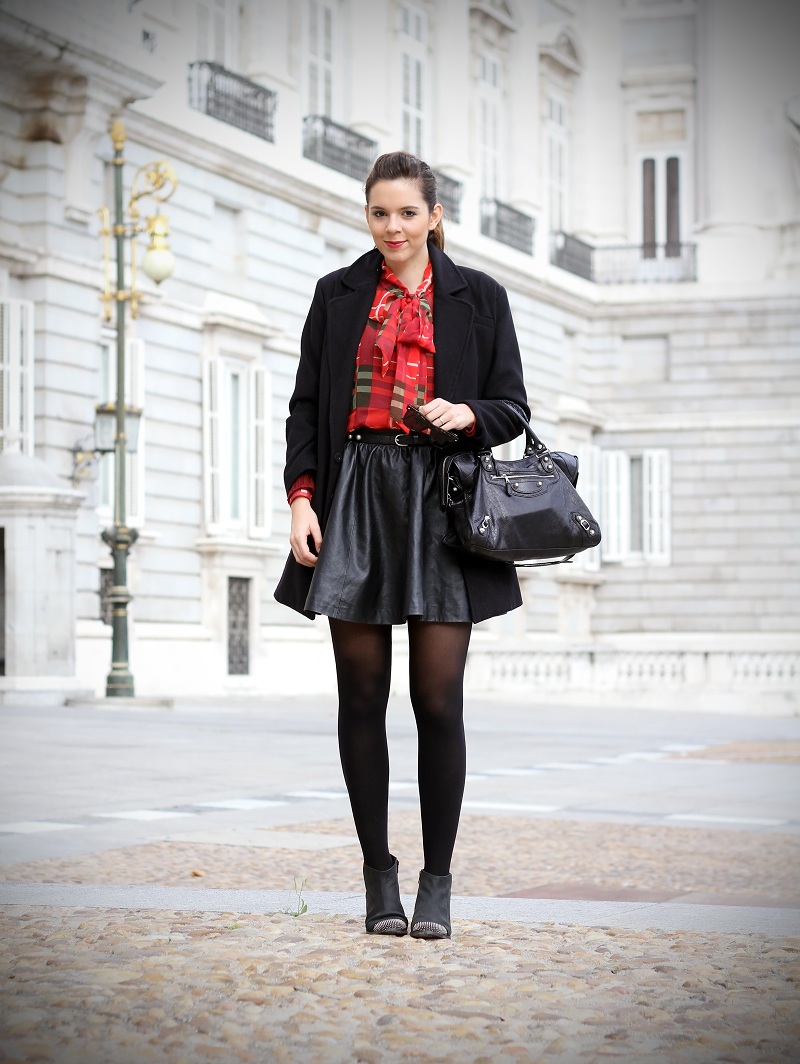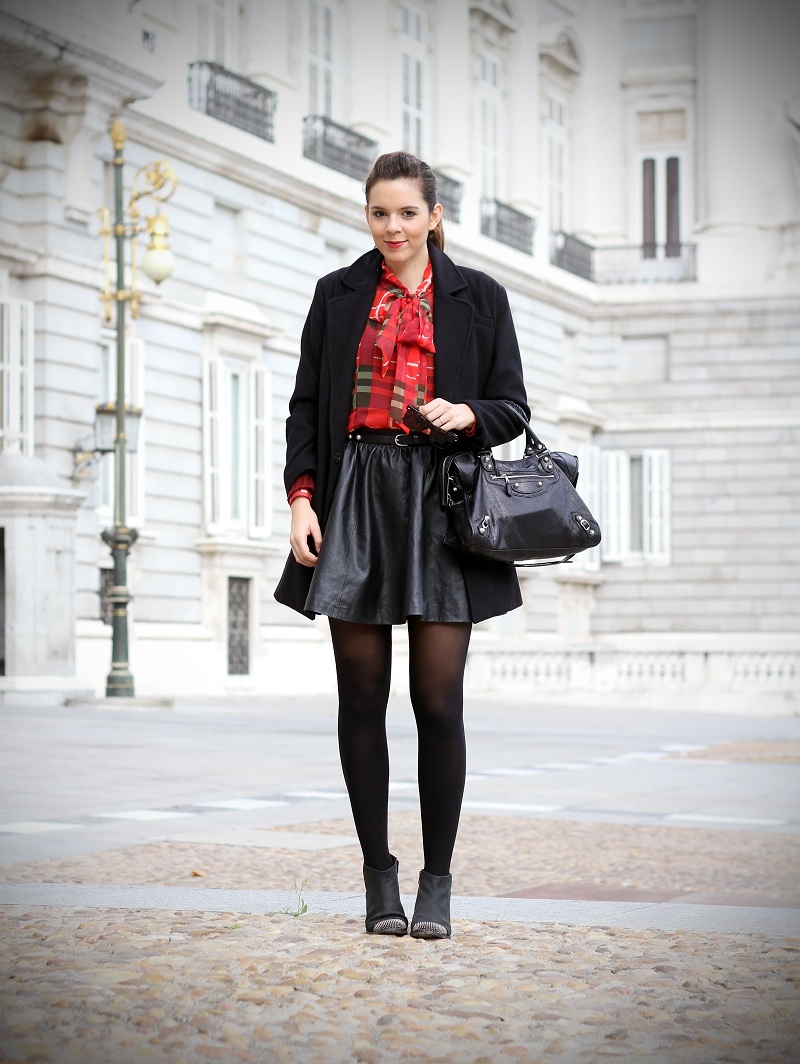 |Dopo la mia disavventura in aeroporto vi racconto Madrid: le foto della città e del mio outfit da turista|
Ciao ragazze! Vi scrivo dall'hotel di fortuna a Roma, dopo
una nottata pazzesca
(Non come
il party di domenica
, pazzesca in senso negativo!). Purtroppo
il nostro volo è stato cancellato
per problemi tecnici e siamo rimasti prima a Madrid e poi a Roma dove mi trovo adesso, in un hotel di fortuna prenotato dalla compagnia aerea (Aiuto!). Al di la del disagio di un viaggio infinito (senza valigia, vestiti e prodotti per l'igiene!), il più grande problema è che questa mattina (domani mattina per me, adesso che vi sto scrivendo) dovrei ripartire per Napoli dove dovrei stare fino a mercoledi insieme ai miei amici di Silvian Heach: ma, essendo senza valigia, devo assolutamente andare prima a Firenze! Spero davvero di farcela (vi tengo aggiornate sulla mia
pagina Facebook
!). Non avete idea di quanto sono amareggiata ed arrabbiata per questo! :(Non voglio tediarvi con le mie disavventure e parliamo dunque di cose positive (sperando che quando leggerete questo post io sia almeno arrivata a casa o sia riuscita a ripartire al volo per Napoli!).
Madrid è una città magnifica,
che merita una visita (O anche due o tre!): mi è piaciuta davvero moltissimo! Il museo Reina Sofia è incredibilmente bello (Vedere Guernica dal vivo per me è stata un emozione: lo sapete che l'ho portato al mio esame di maturità?), la Gran Via mi ha ricordato tanto la New York degli anni Venti e il parque del buen retiro è davvero romantico per una pesseggiata con il tuo lui! E poi, la cucina! Premettendo che avrò preso 5 kg in 5 giorni, abbiamo mangiato di tutto: dal marisco alle empanadas, dai churros a tonnellate di Jamon fino alla paella e mille altre specialità! Se avete modo di scappare per un weekend lungo Madrid è una meta che vale! Spero che queste foto vi piacciano, così come l'outfit da turista che indossavo! Un abbraccio a tutte!
Ps. Sabato sarò ospite del negozio Godina in centro a
Trieste
: ci vediamo lì tutto il giorno! Spero passerete in tante a salutarmi, non vedo l'ora!
|PHOTOS| 
by Giovanni Gambassi
|
After my terrible adventure at the airport: here all the pics of the city and of my tourist outfit 
|
Happy day girls!!  Hi girls!
I'm writing you from Rome after a crazy night (Crazy not like the sunday party, crazy in a totally negative way!). Unlucky us our flight has been delated for technical problems and We are still in Rome:without luggage sleeping in a super dirty hotel booked by the airplane company. You have not idea how much I'm depressed for that! :( I don't want to talk to you about bad adventures and let's talk about good things (Hoping that when you are going to read this post I will be home! Madrid is a magnificent city that deserves a visit (or maybe 2 or 3): I liked it so much! Reina Sofia museum is incredible (The Guernica is so huge and to see it has been a real emotion: do you know that I have saw it at my degree?) and the gran via remembers me the 20ies in New York! We ate everything for real: from mariscos to empanadas, to churros and jamon! If you have the chance to schedule a trip for a long weekend I recommend Madrdi! Hope you'll like those pics!
Condividi