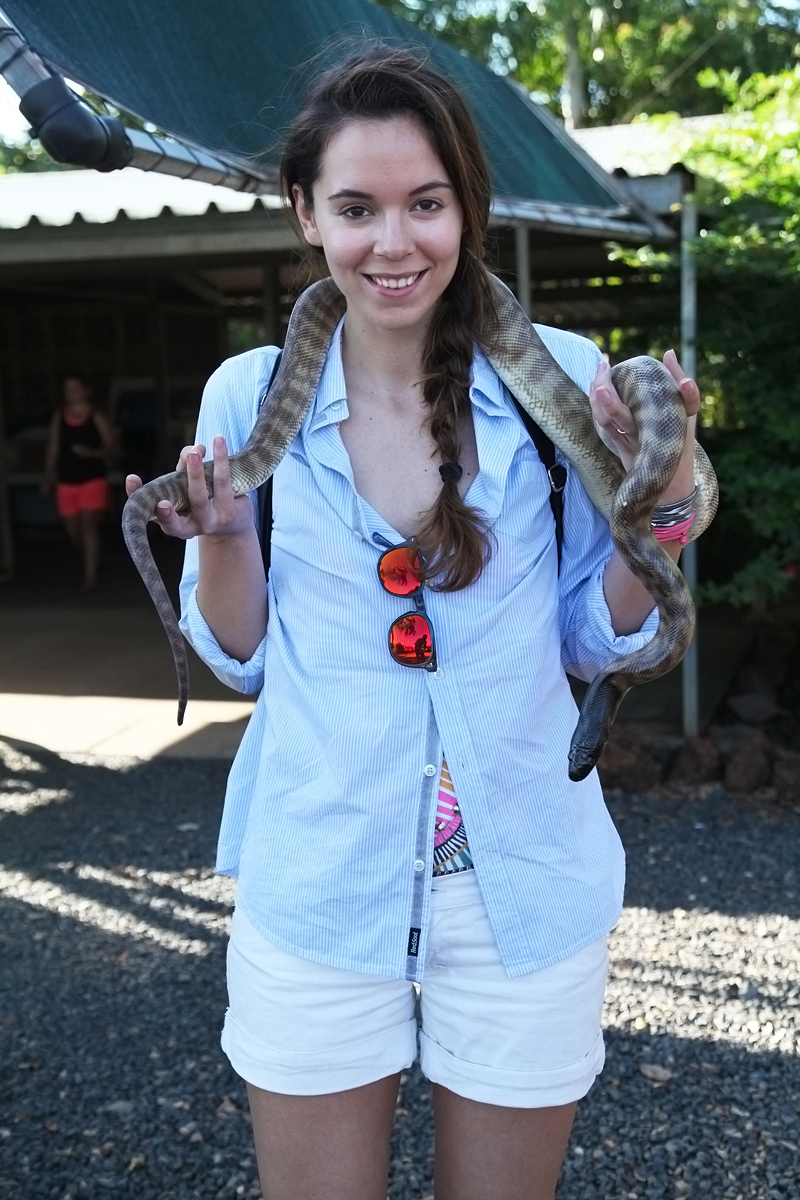 Northern Territory: tra coccodrilli, serpenti, termitai giganti e cascate spettacolari (#giorno2)
Il nostro secondo giorno in Australia del nord ed il primo del tour e' stato davvero intenso e ricco di emozioni (LEGGI QUI IL PRIMO GIORNO IN AUSTRALIA!). Offroad Dreaming ci ha portato nei dintorni di Darwin per conoscere e scoprire la flora, la fauna e la cultura del Northern Territory, la parte nord dell'Australia.
La nostra giornata e' iniziata alle 7.30 del mattino: con il clima tropicale caldo umido e' consigliato partire presto al mattino anche se nella stagione in cui ci troviamo non fa mai esageratamente caldo (L'escursione termica di notte è bassissima, così le notti sono spettacolari!).
Australia del Nord: coccodrilli a noi!
Prima tappa la Crocodile and Wildlife cruise alla scoperta dei coccodrilli che in questa parte di Australia del nord dominano i fiumi (e non solo!). Creature preistoriche affascinanti quanto pericolose che si sono rivelati anche degli ottimi saltatori (Abbiamo fatto dei video spettacolari, Giova sta già facendo il montaggio, presto vi faccio vedere tutto!). La pelle di coccodrillo qui è molto utilizzata: alcune di queste pelli raggiungono il prezzo di 80 dollari al centimetro quadrato (Domani ve ne parlo meglio) Durante la strada verso le cascate di Litchfield abbiamo subito visto i famosi wallabies: e' davvero la terra dei canguri qui! Numerosi gli incendi controllati: ci hanno spiegato che servono per ripulire il sottobosco (L'erba crescerebbe altissima e sarebbe impraticabile poi dall'uomo), a rinnovare la natura e a prevenire i futuri incendi non programmati. (CONTINUA DOPO IL SALTO..)
♥
On our second day in Australia, Offroad Dreaming took us in the surroundings of Darwin to know and find out the Top End's flora, fauna and culture. First stage: Crocodile and Wildlife cruise discovering crocodiles that controls the rivers of this part of Australia. On our way to Litchfield waterfalls we saw the famous wallabies: it is the real kangaroo's land here! The supervised fires are numerous. The waterfalls have got an intense spirituality: we went with an aboriginal guide and he explained us the spiritual and healing power of the waters and plants that surround the waterfalls. Then we had the chance to swim in the Florence Falls, very high waterfalls that form deep natural pools along the creek. Our last and spectacular stage: the giant termite mounds. A quick shower and spectacular dinner at II Lido Darwin under the stars of Darwin: do not miss the chocolate dessert! Here's all the pictures for you. A hug!!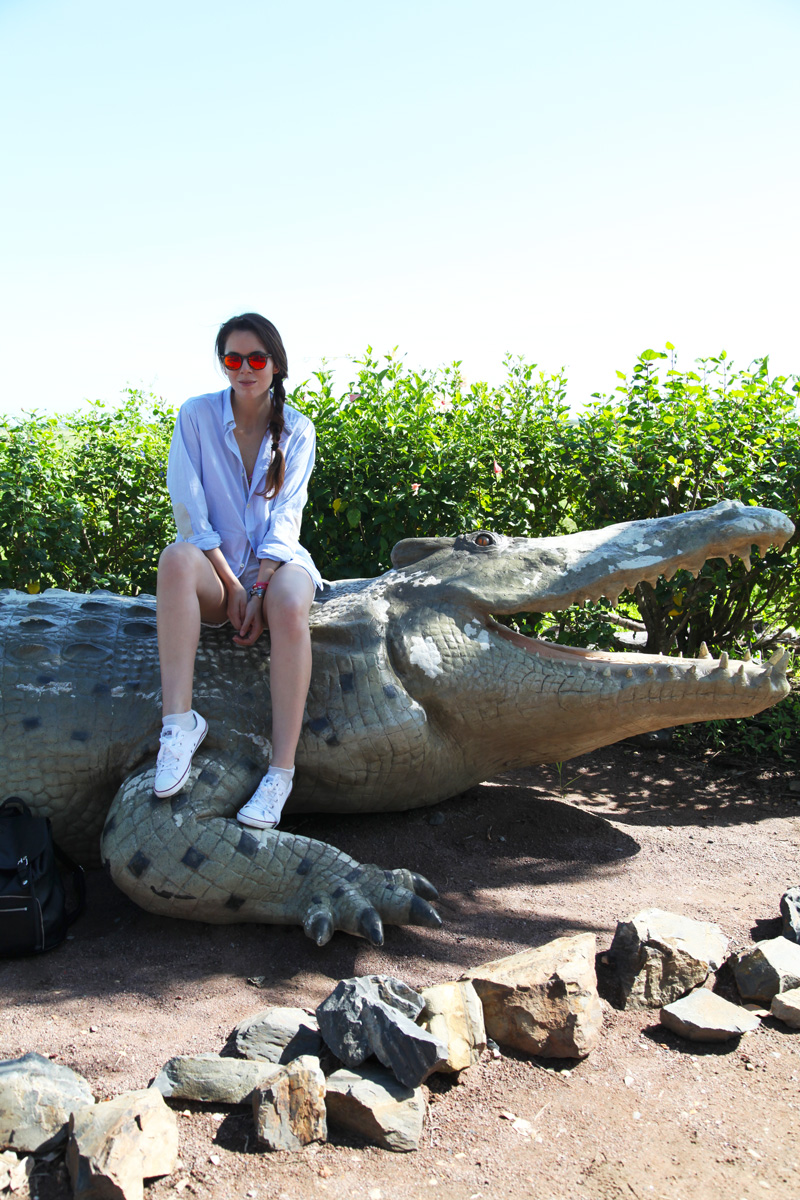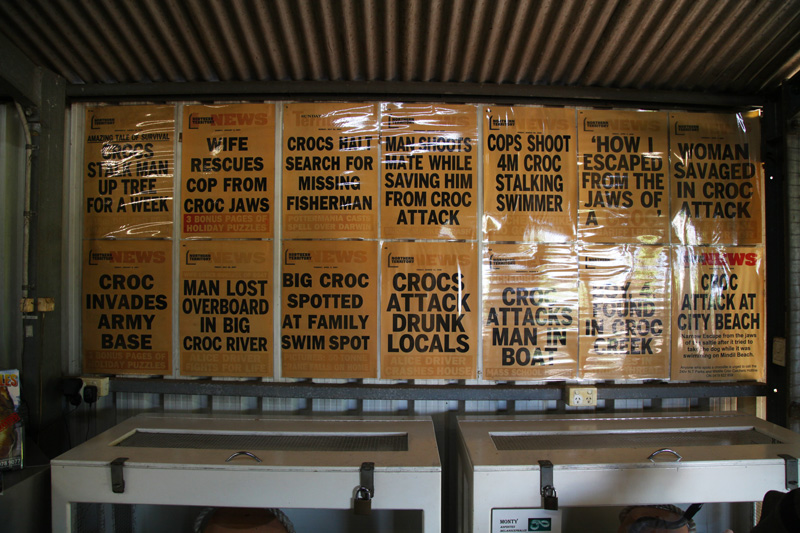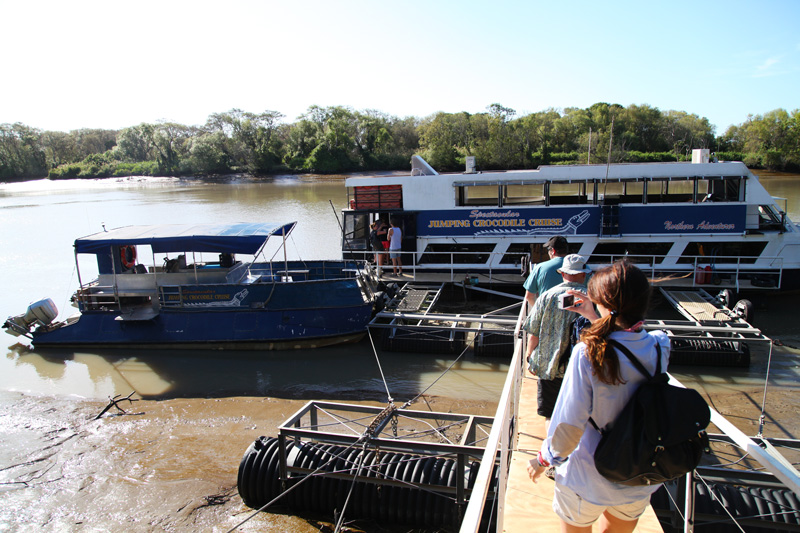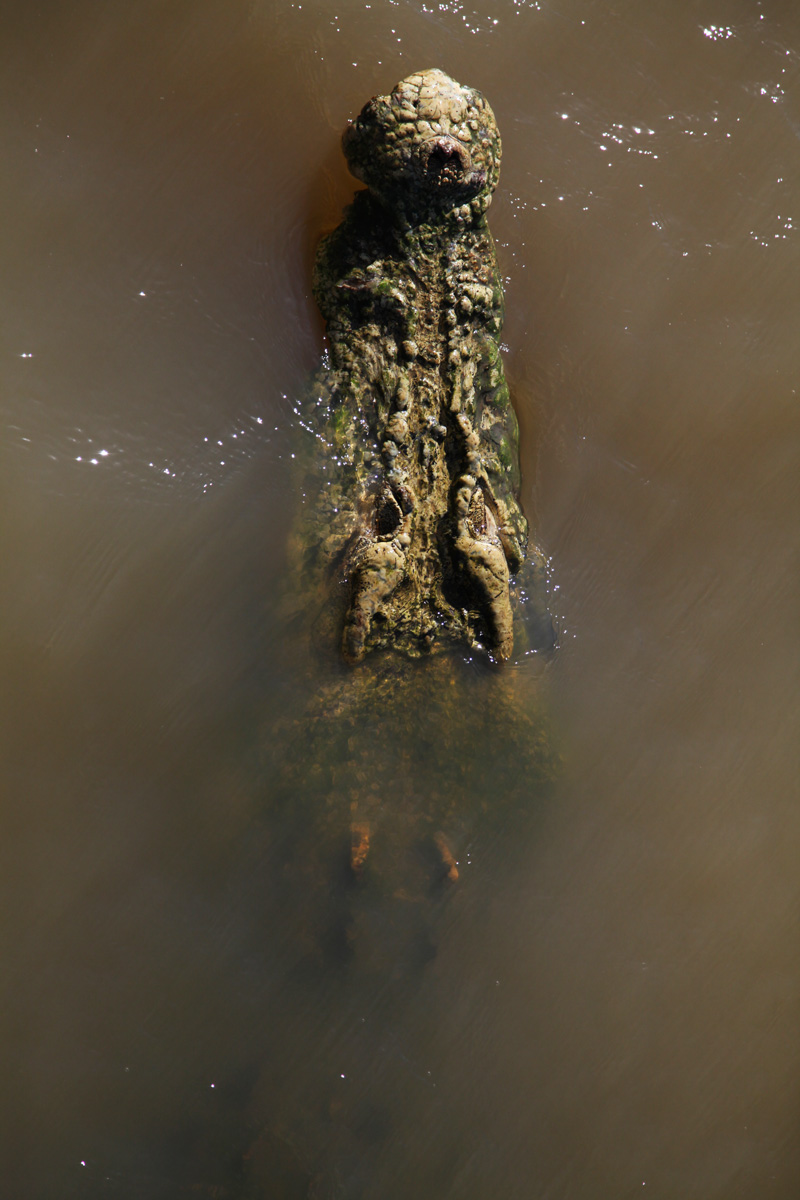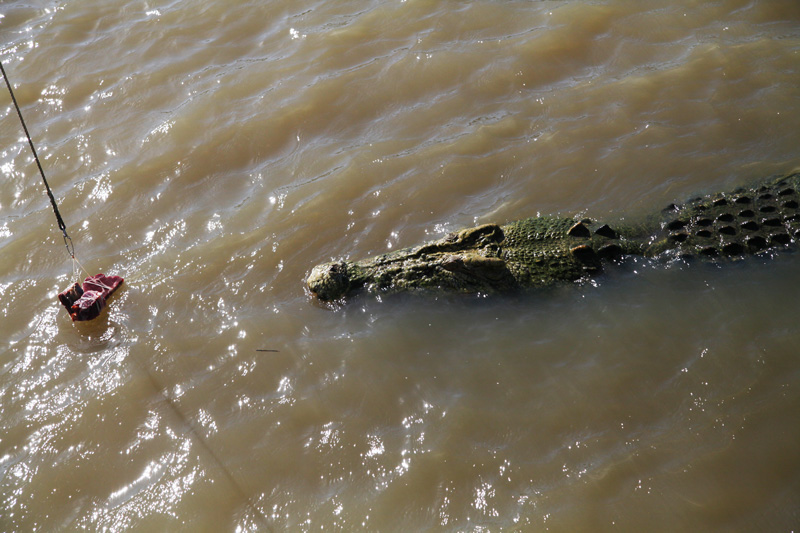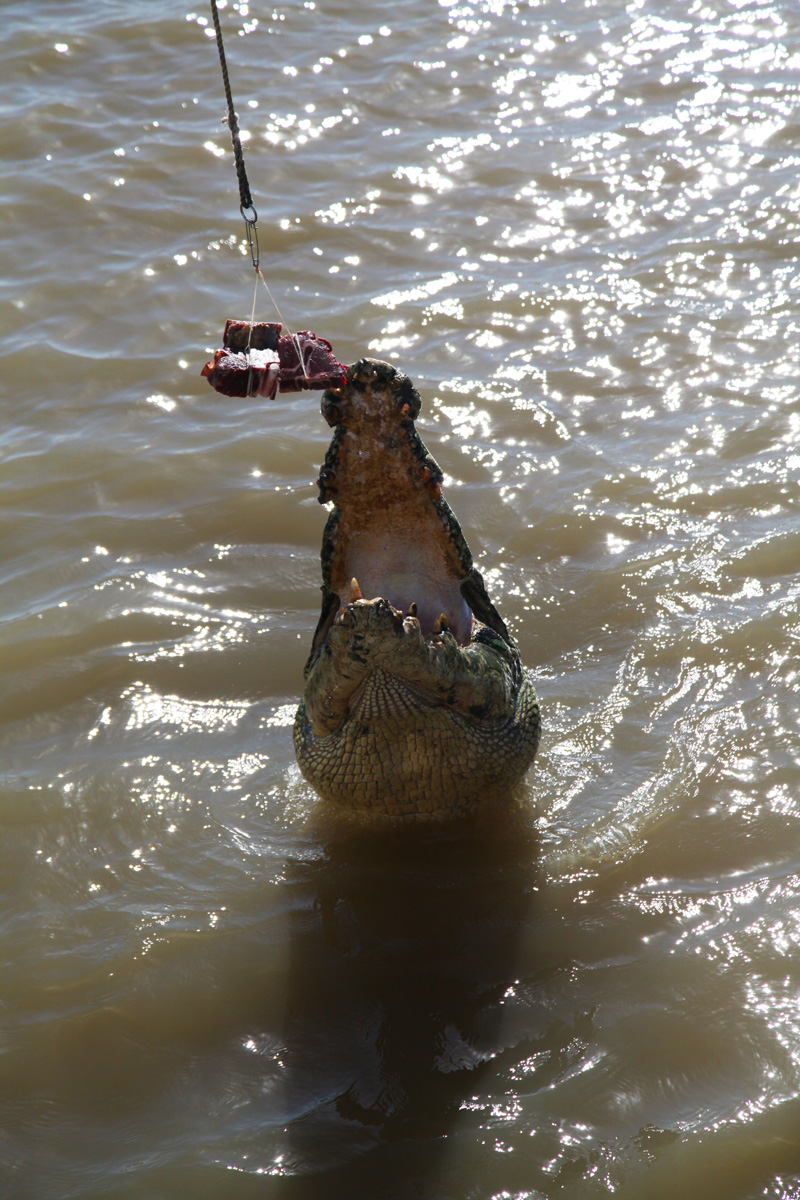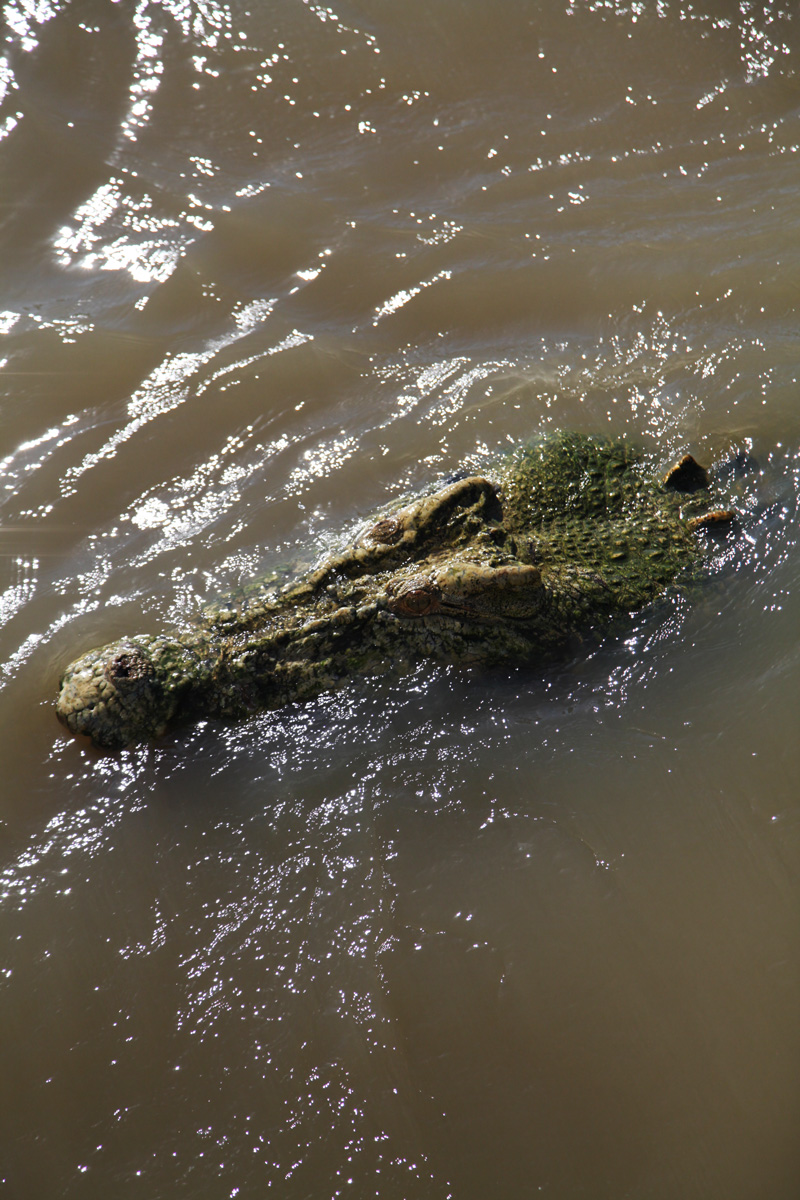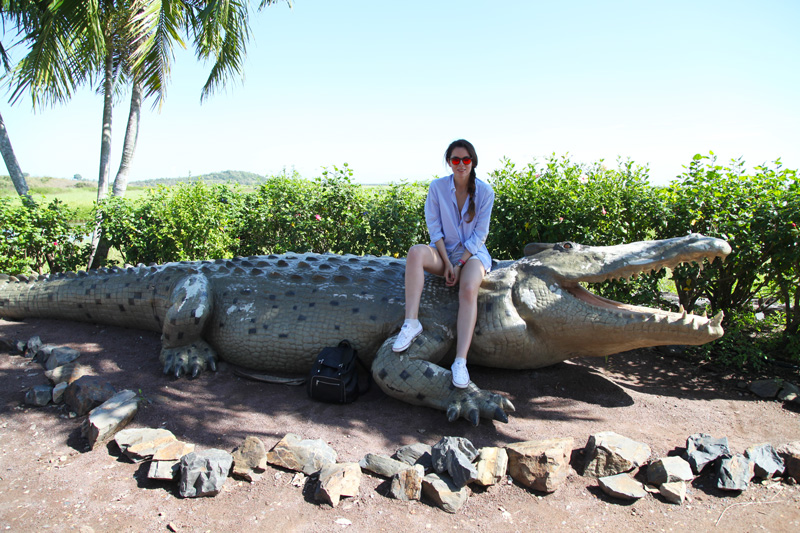 Le cascate hanno una spiritualita' intensa: accompagnati da una guida aborigena ci è stato spiegato il potere spirituale e curativo delle acque e delle piante che circondano le cascate. E' stato il mio primo di molti contatto con la cultura aborigena australiana, un contatto che mi ha fatto cambiare un po' e mi ha emozionata tanto. Nei prossimi giorni vi racconto di più di questo aspetto, non solo nel'Northern Territory ma anche in quella centrale. Vi lascio solo alcuni dettagli degli aborigeni Australiani. Essi sono i nativi australiani, coloro che da 50.000 anni (c'è chi dice anche il doppio) popolano l'Australia. Nonostante più del 90% degli aborigini sia scomparso dopo l'arrivo dei colonizzatori, ad oggi è una delle più vecchie (se non la più vecchia) civilità umana ancora vivente. Cacciatori (gli uomini) e raccoglitrici (le donne), non hanno un linguaggio scritto, se non quello dei segni e possiedono più di 200 lingue in tutta l'Australia, a seconda delle tribù. I loro valori spirituali, appunto, si basano sulla venerazione delle terra e del sogno. Un contatto con la natura fortissimo ed essenziale. Abbiamo avuto poi la possibilita' di nuotare tra le Florence Falls, alte cascate che formano lungo il torrente delle profonde piscine naturali (dove Giova ovviamente ha fatto lo spericolato).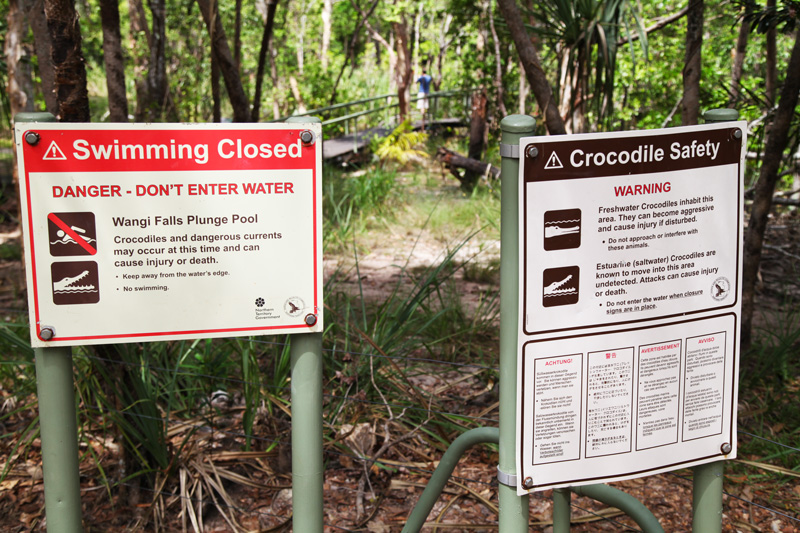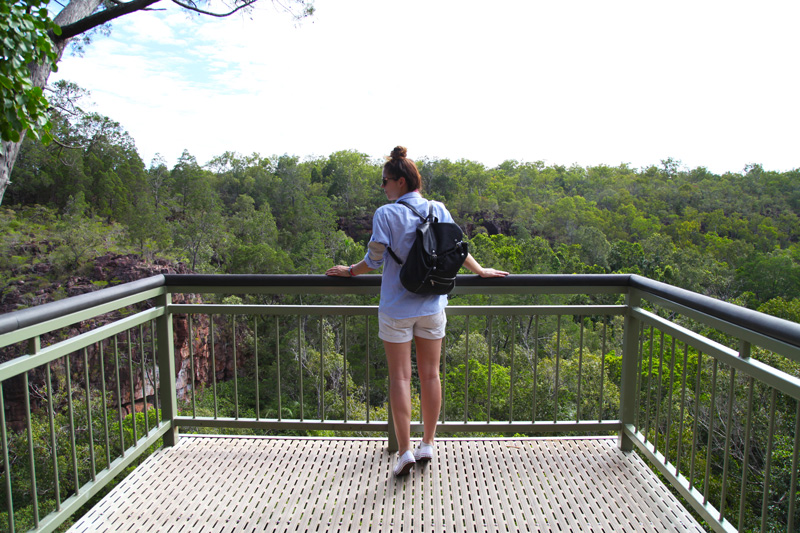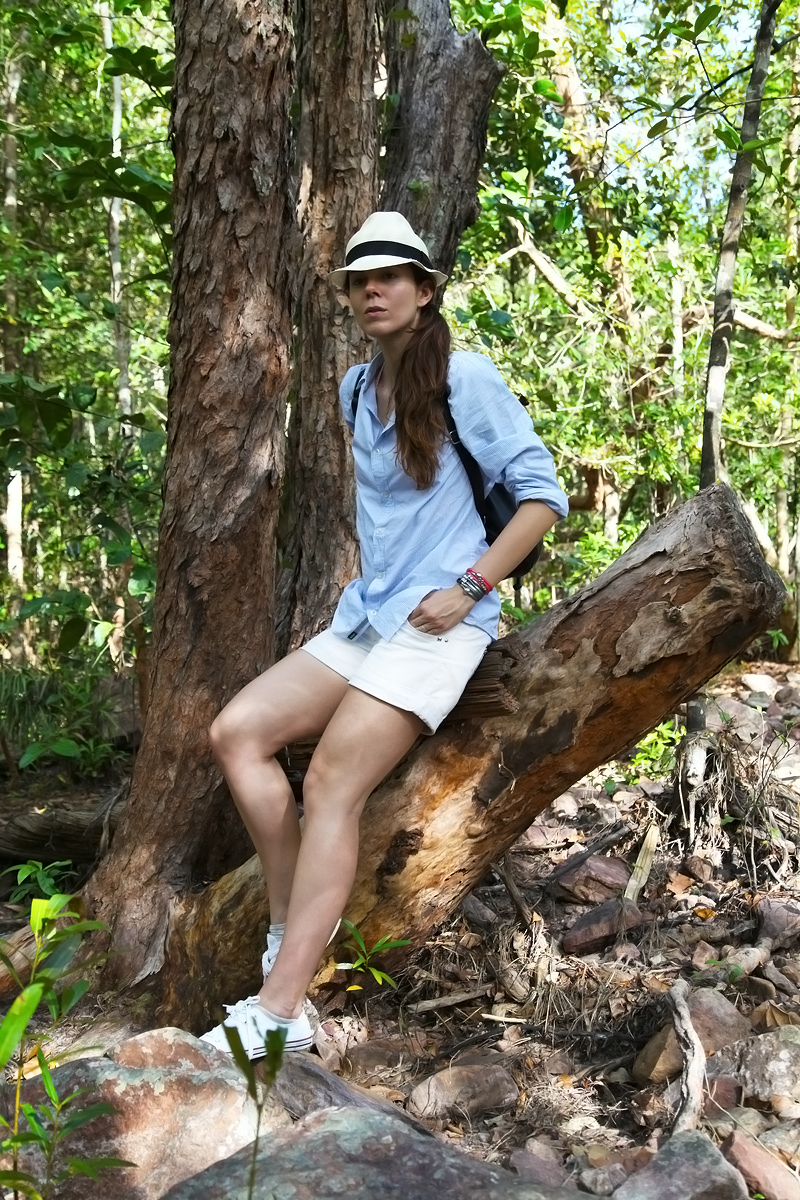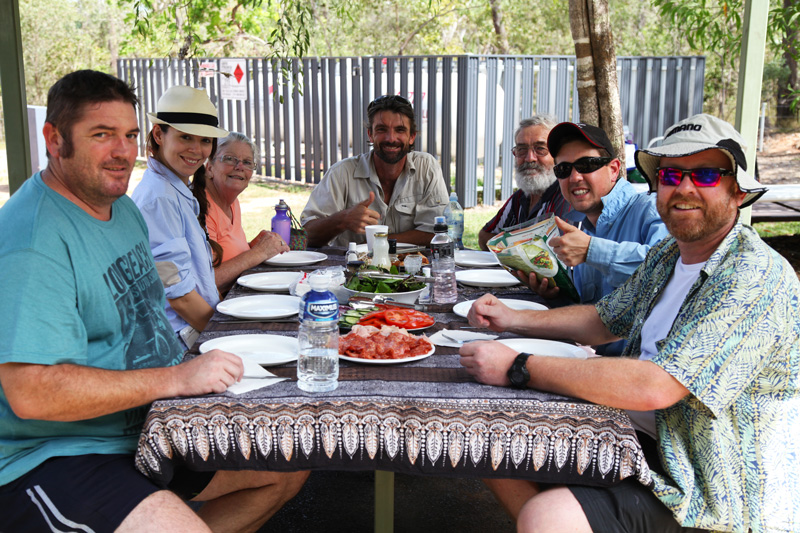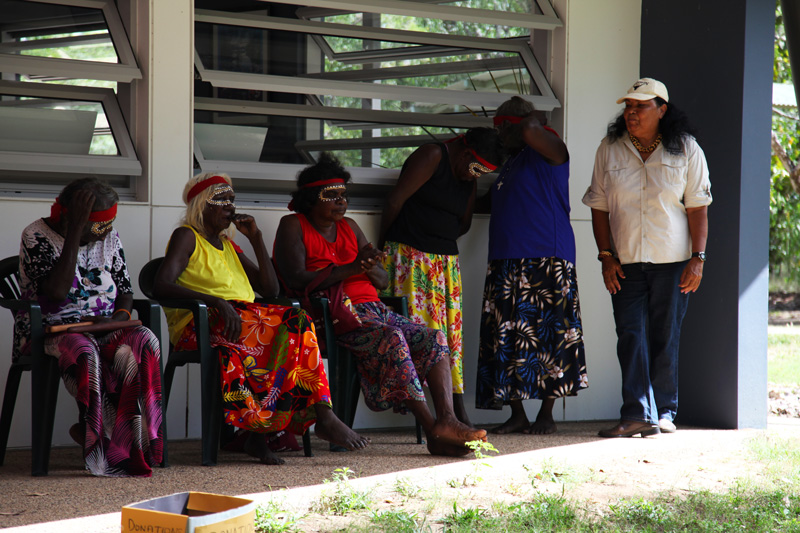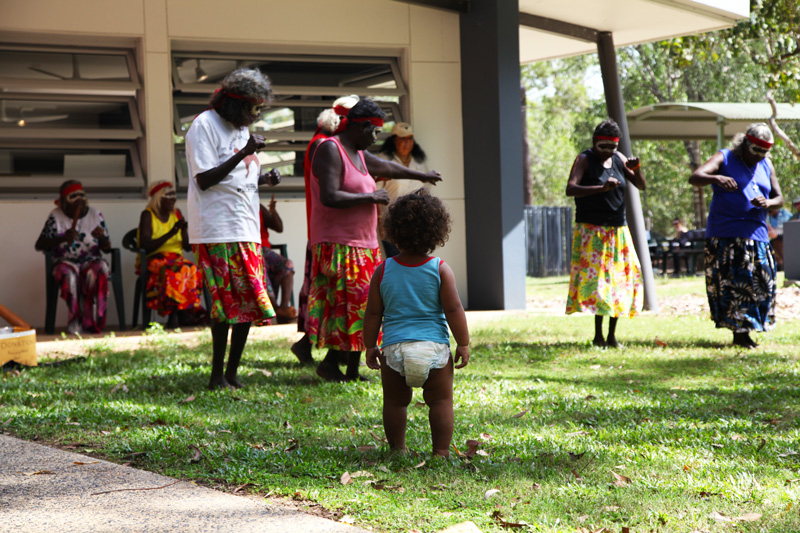 Ultima, spettacolare tappa quella ai termitai giganti (Che puoi gia' vedere lungo tutta la strada del tour): termitai abitati e perfettamente funzionanti, opere architettoniche di fango create da milioni di laboriose termiti in decine e decine di anni. Progetti architettonici alti anche 6 metri, come quello che vedete in foto, costruito in pià di 50 anni. Non preoccupatevi di avvicinarvi e toccarli con delicatezza: nonostante siano abitati, non hanno molti accessi all'esterno, proprio per mantenere all'interno una adeguata temperatura, garantita anche dall'esposizione delle strutture verso il sole. Una doccia veloce e spettacolare cena sotto le stelle di Darwin al Il Lido Darwin: non perdetevi il dessert al cioccolato e marshmellow e una bottiglia di vino australiano come il Pepper Black. A voi tutte le foto di questo pezzo di Australia del nord! Un abbraccio e a domani con un altro pezzo del mio diario di viaggio :)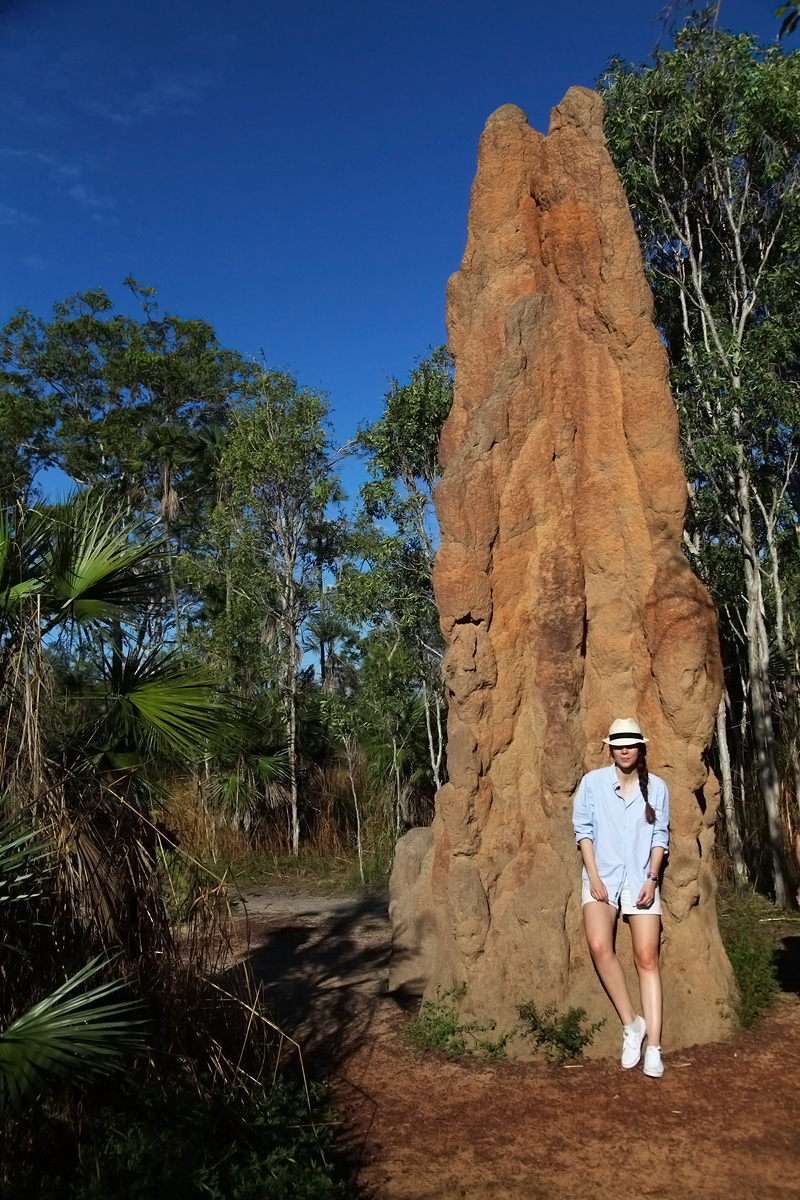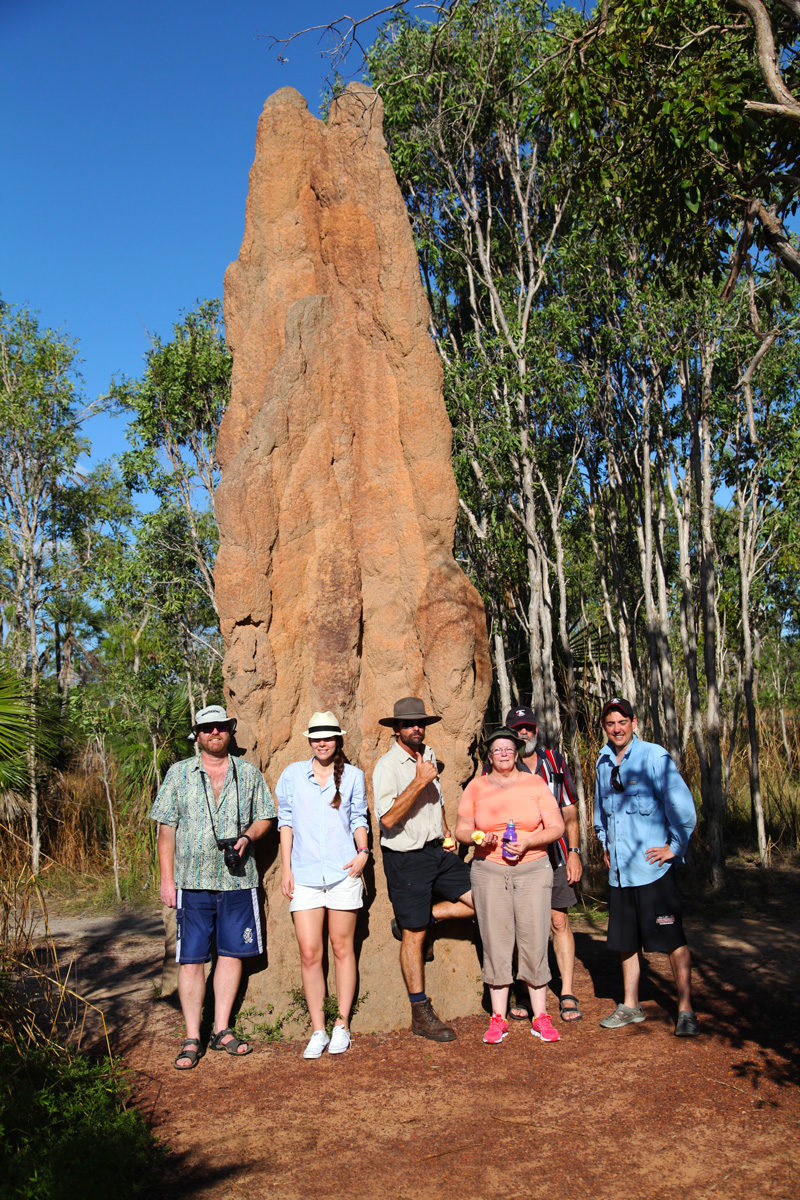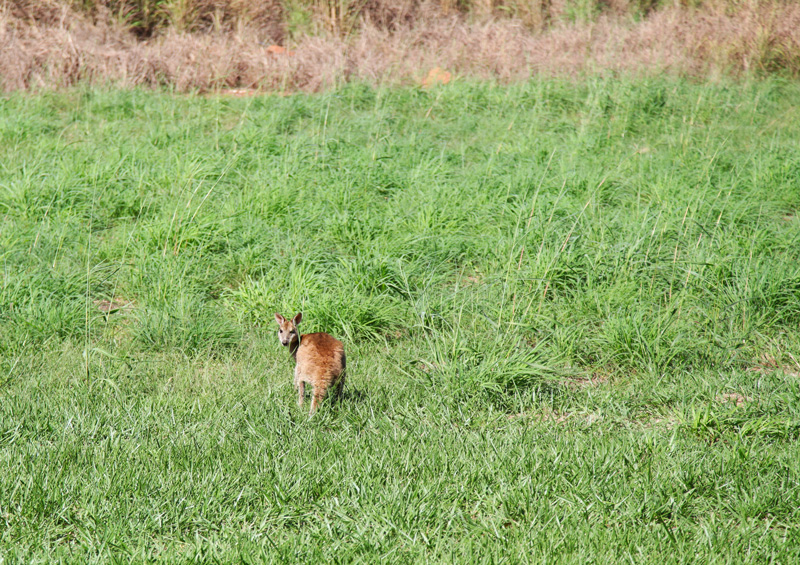 I'M WEARING:
SHIRT: RED SOUL | L'ho già messo in QUESTO post
SHORTS: ZARA
SHOES: CONVERSE by SARENZA
HAT: BORSALINO | L'ho già indossato in QUESTO post
♥
HAI ANCORA 5 MINUTI PER LEGGERE ALTRO? VEDIAMO..
QUI per sapere che cosa sto facendo in Australia
Pin up Stars: lo shooting in bikini sui tetti di Vienna
Costumi da bagno per l'estate 2014: ecco una grande gallery per scoprire cosa va di moda
Snellire le gambe: allenati con me e con Federica Fontana per la prova costume!
Gambe perfette? C'è un trucchetto!
Eliminare la cellulite.. i gesti da fare a casa :)
♥
LEGGETEMI IN DIRETTA DURANTE IL GIORNO!
Seguimi su INSTAGRAM @ireneccloset [Per le fotografie delle mie giornate] e su TWITTER @ireneccloset [per i miei deliri in diretta!]
Condividi