Shopping in Darwin: l'arte aborigena sui vestiti, perle gigantesche e pelle di coccodrillo
Shopping in Darwin. Abbiamo dedicato il nostro secondo giorno a Darwin (Leggi qui il PRIMO GIORNO IN AUSTRALIA ed il SECONDO GIORNO CON I COCCODRILLI), immersi nella moda locale accompagnati da Jo Moo, la piu' famosa stylist di Darwin (La intravedete con il vestito a righe coloratissimo!). Prima tappa della nostra giornata dedicata alla moda tradizionale e' stata RAW CLOTH. Un minuscolo ed unico laboratorio famoso in tutta l'Australia. Aaron McTaggart è un'artista indigeno che crea la maggior parte dei disegni e delle stampe completamente realizzati a mano che vengono riprodotti su abiti dai tessuti naturali e preziosi adatti al clima umido e caldo del nord dell'Australia.
Shopping in Darwin: quando la natura incontra la moda
L'ispirazione arriva dalla natura: i coccodrilli, il bosco, il terreno. Gli abiti sono realizzati per tutte le occasioni, compresi il famoso darwin turf club grand ball e il darwin cup carnival dove addirittura si fanno delle competizioni per il miglior look. Qui e' uso utilizzare copricapi abbinati ai vestiti: abbiamo conosciuto Melissa Cobot di Monsoon Millinery che crea spettacolari copricapo che mi sono divertita ad indossare. Meraviglioso! Grazie anche a Merrepen Arts!  (LO SHOPPING IN DARWIN CONTINUA DOPO IL SALTO…).
 ♥
We dedicated our second day in Darwin to the local fashion, accompanied by Jo Moo, the most famous stylist in Darwin. The first stage of our day was RAW CLOTH. Aaron McTaggart is an indigenous artist who creates the majority of designs and prints, his inspiration is nature. We also met Melissa Cobot of Monsoon Millinery, who creates spectacular headgears that I enjoyed to wear. Thanks to Merrepen Arts, too! After a lunch at Noodle House, our second stage was Paspaley, the famous pearl shop. The necklace with giant pearls was incredible: it takes more than 10 years to find such pearls, so big and similar to each other (that's why the value of that necklace is more than 500.000 dollars!). Last stage: DiCroco Boutique, the shop dedicated to crocodile leather. Every part of the crocodile is not wasted: every cm square of the skin is used to produce anything. Here's all the pictures for you and tomorrow the pictures of the kangaroos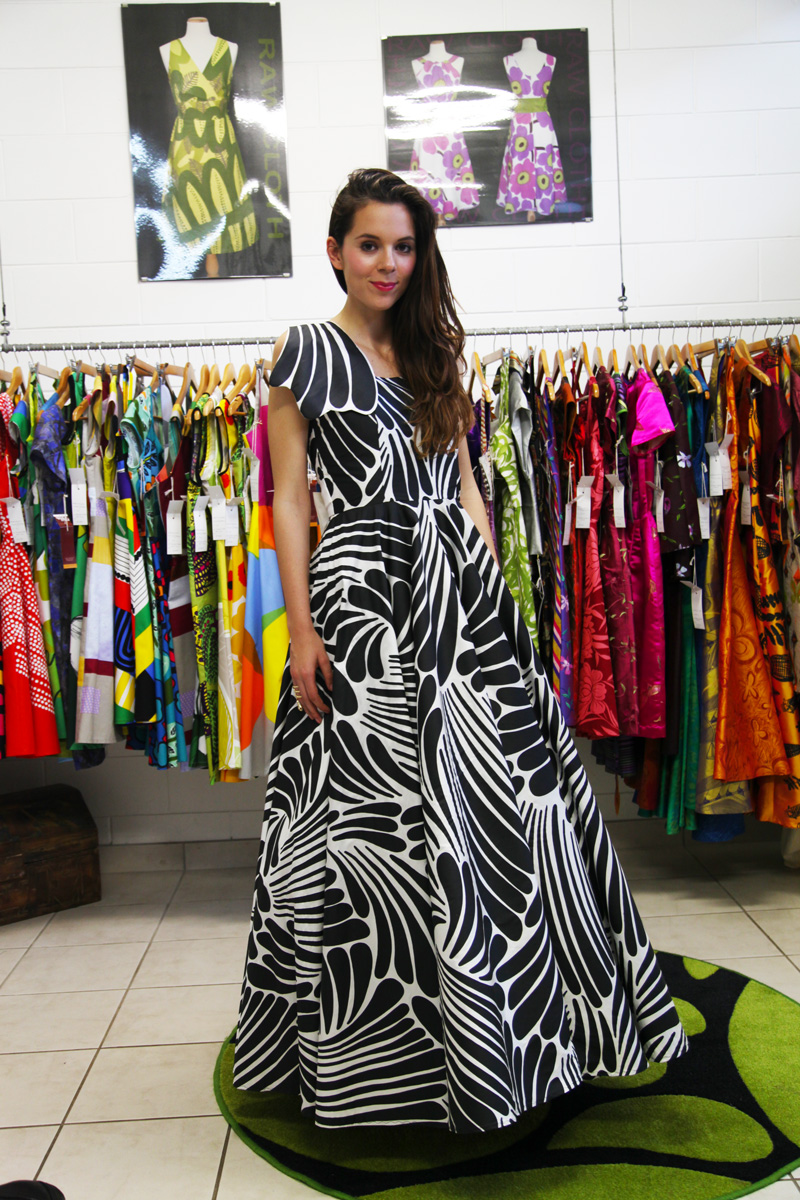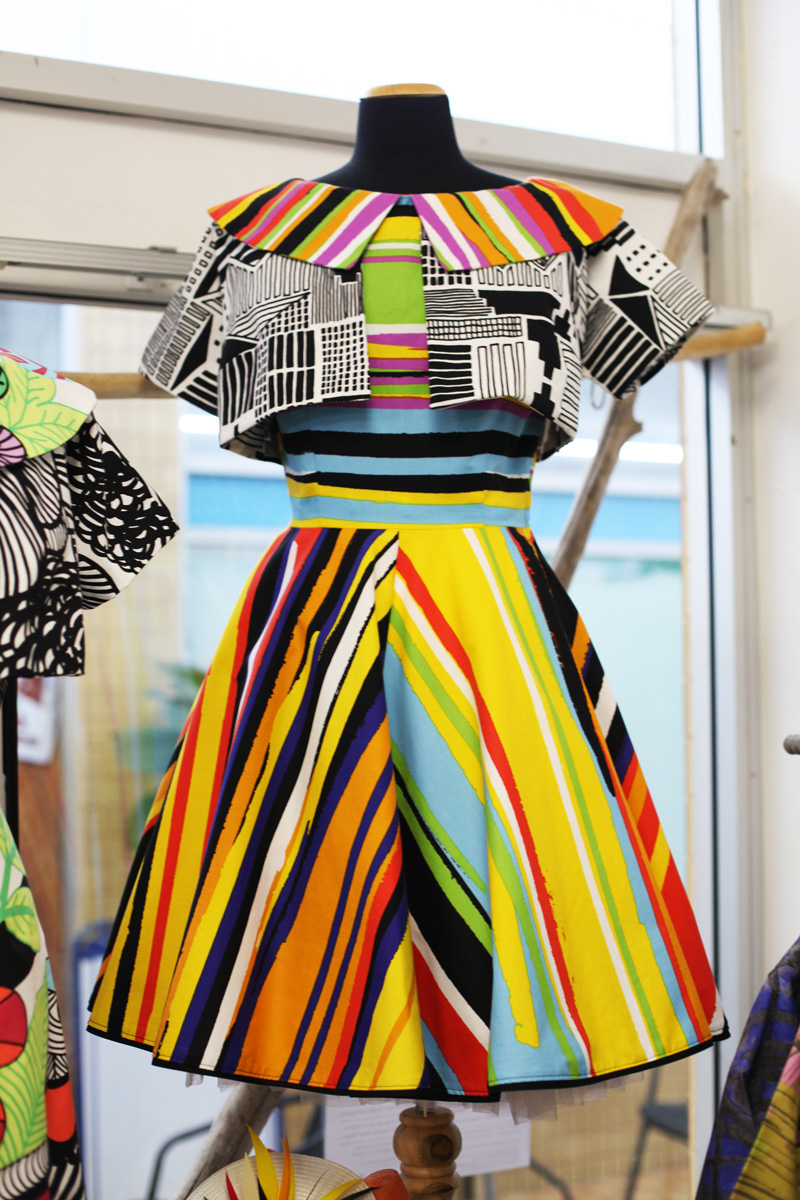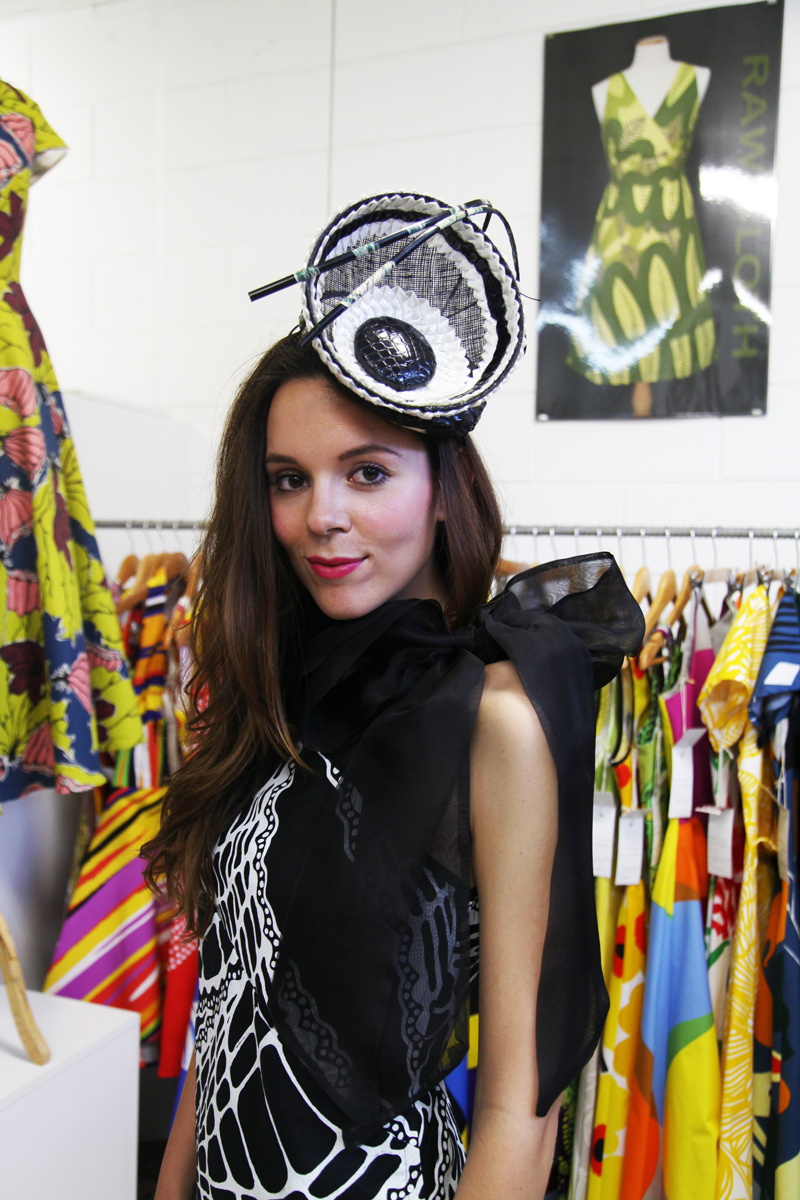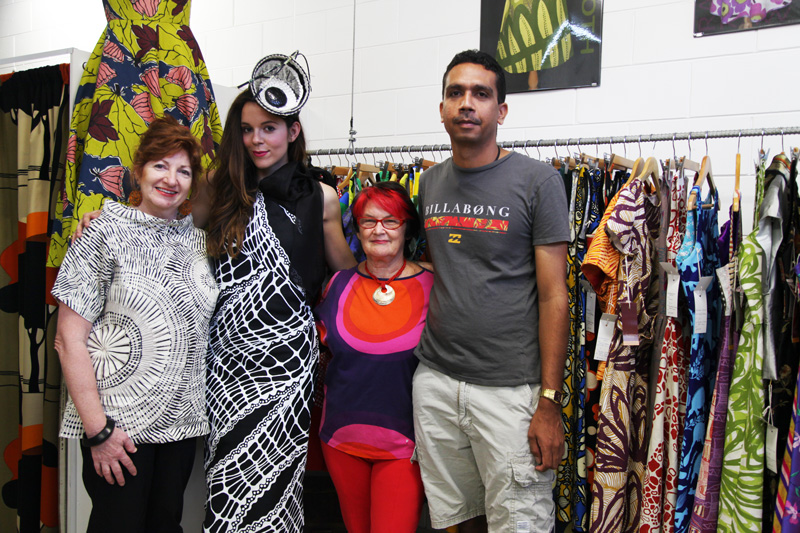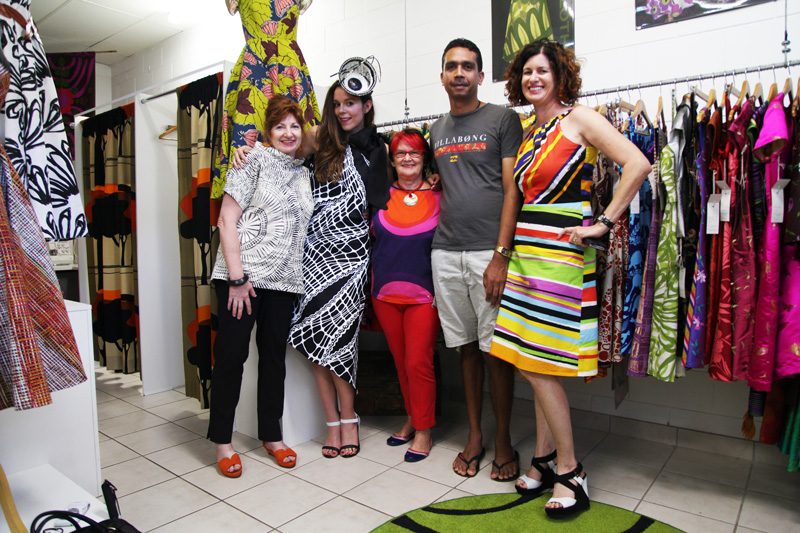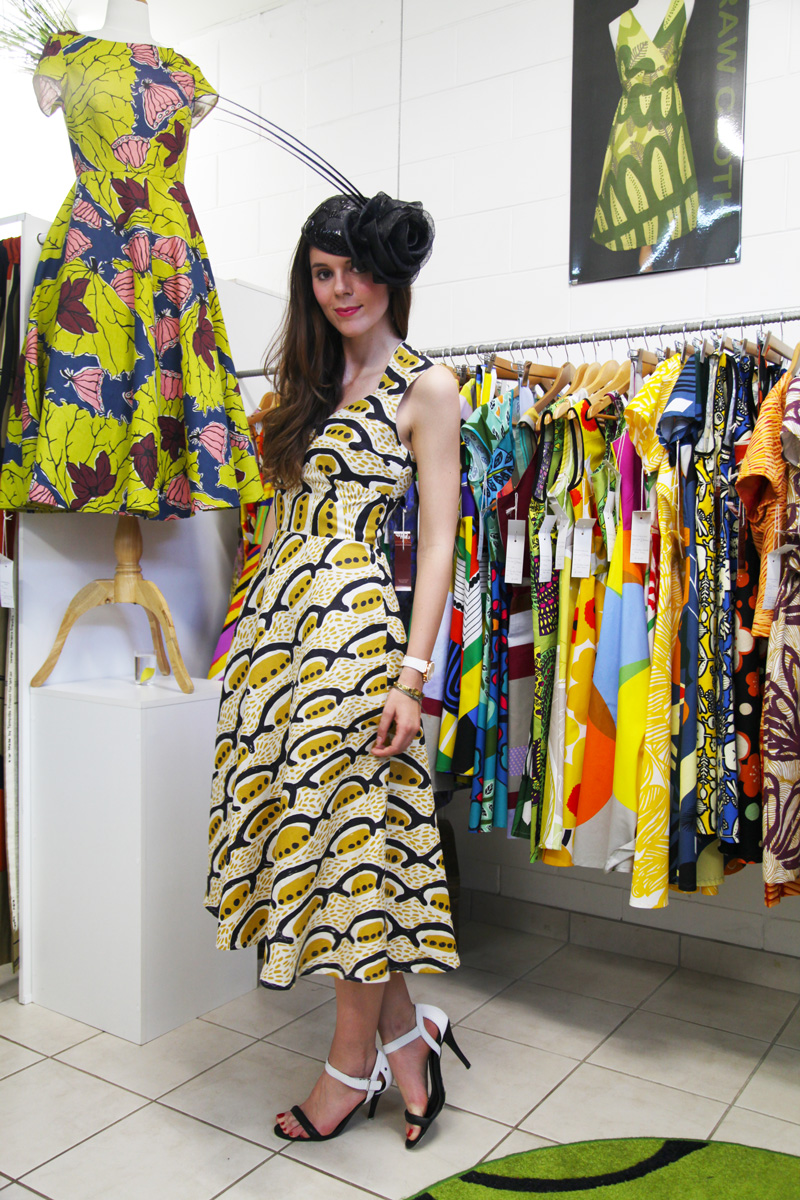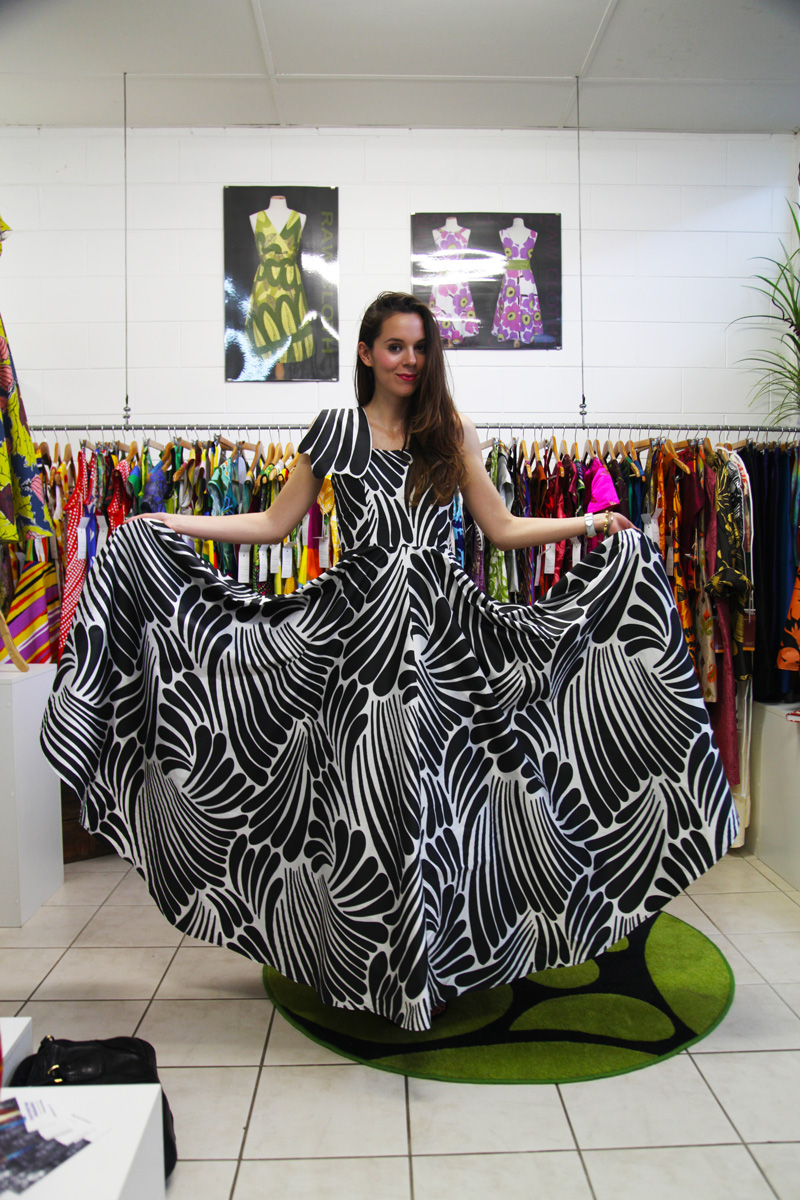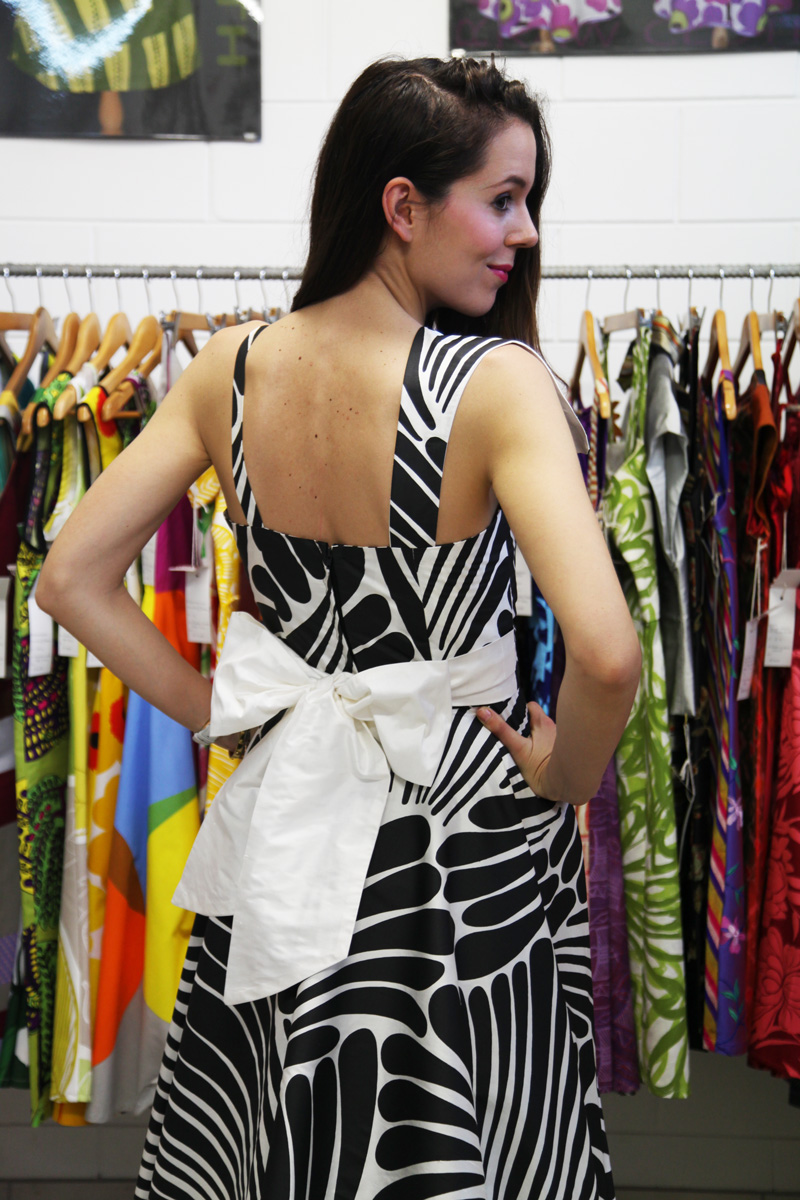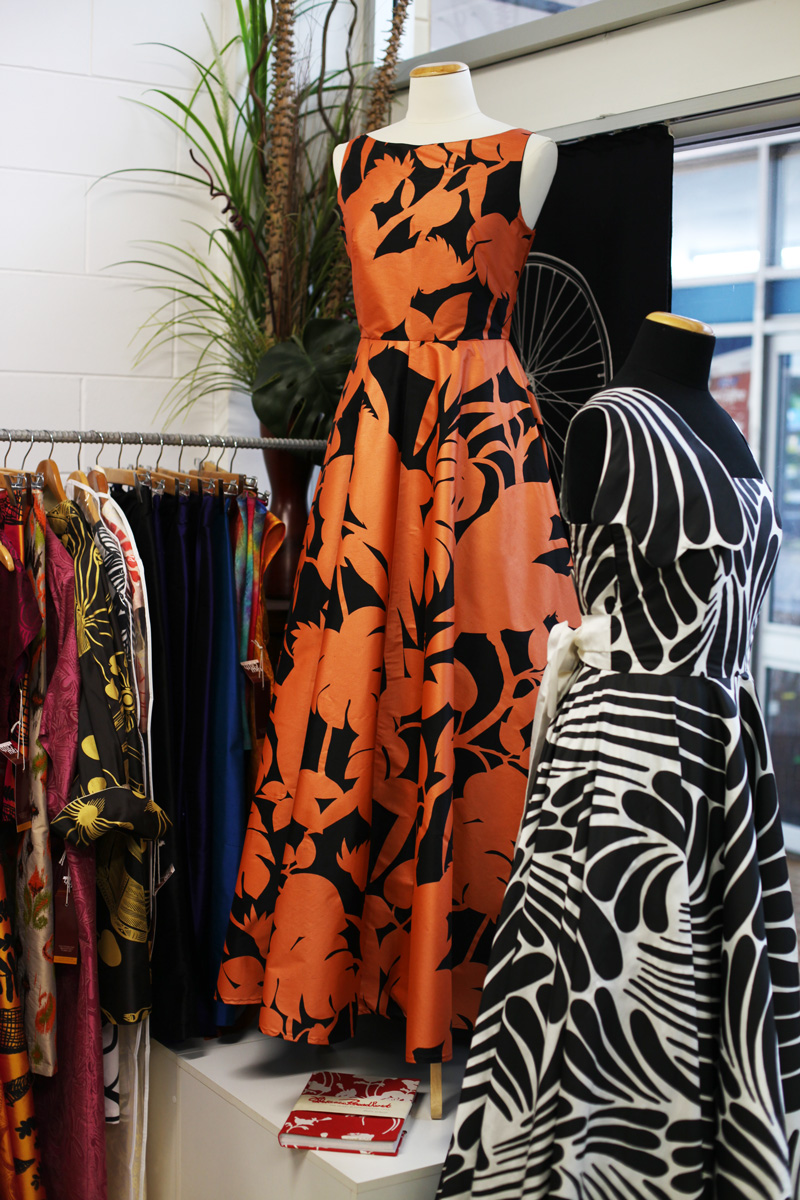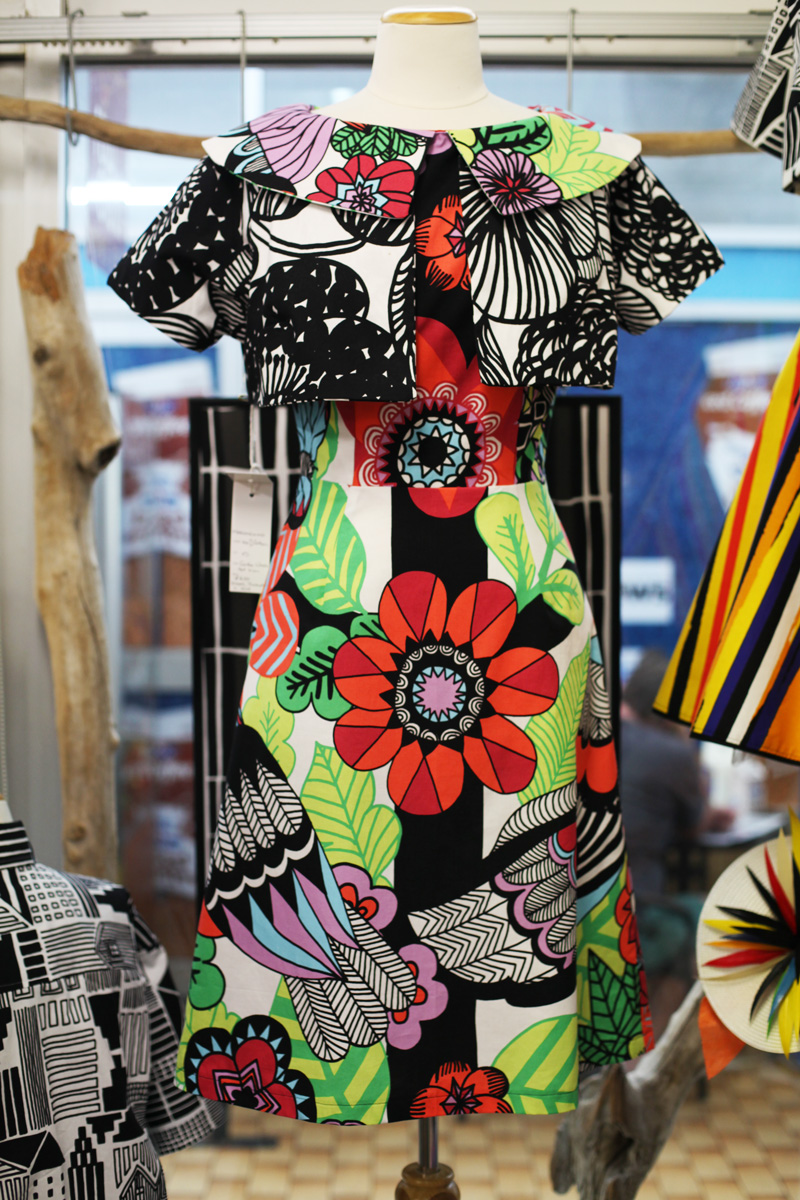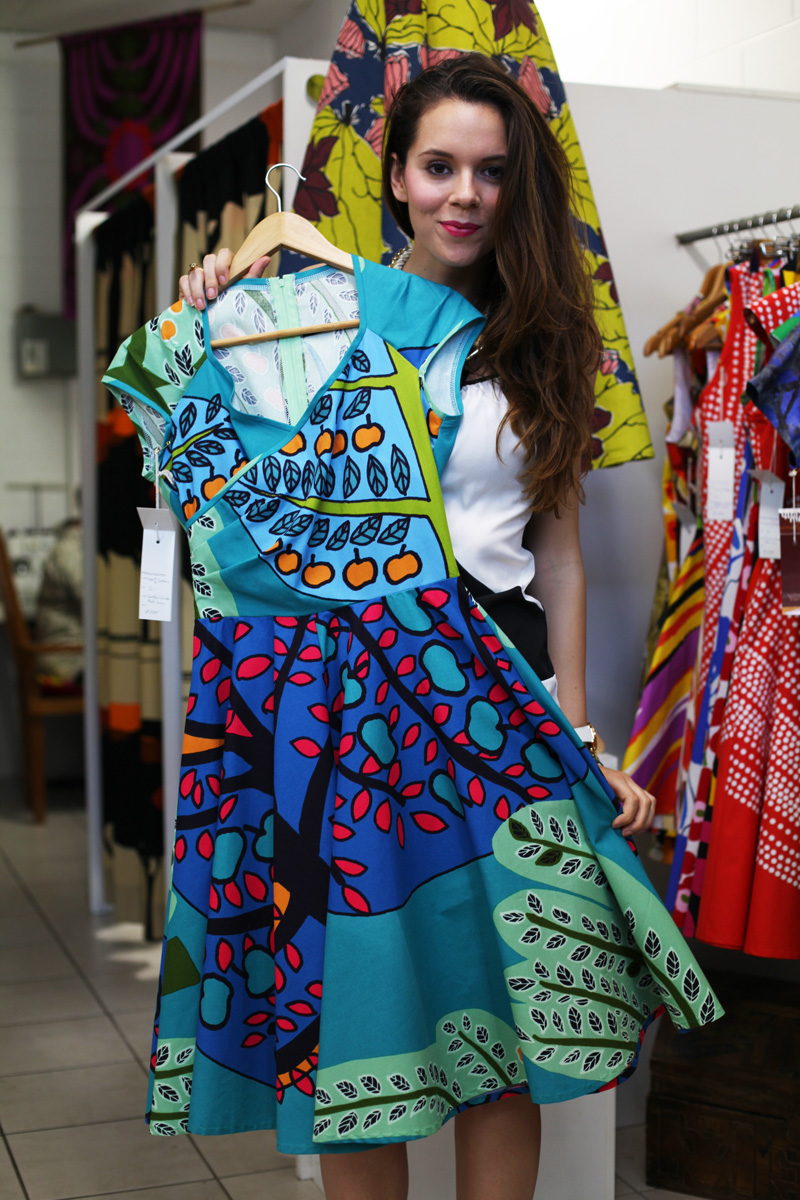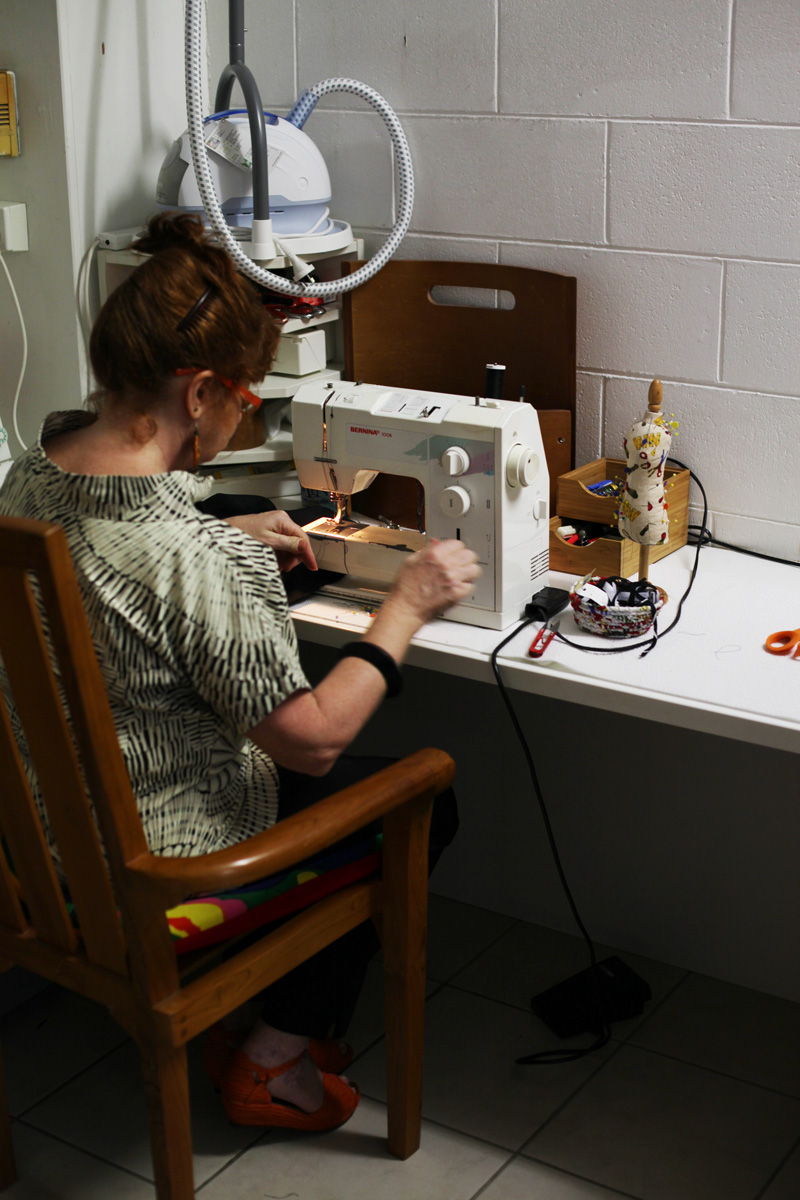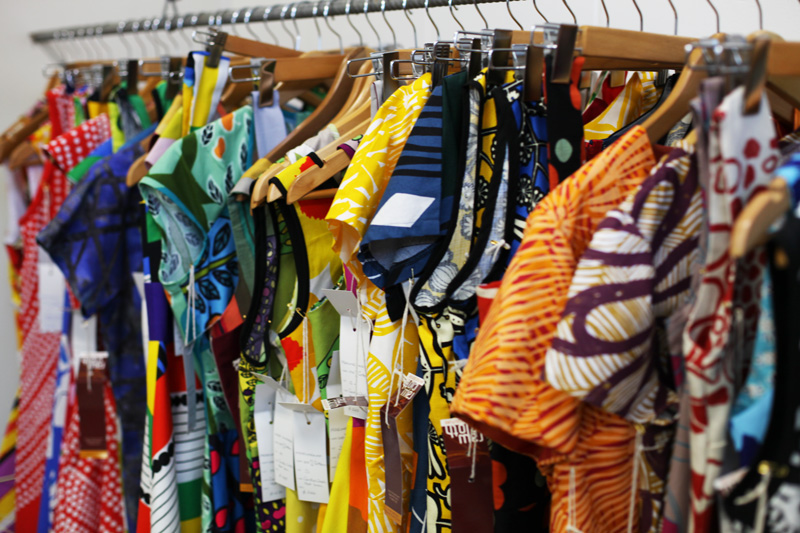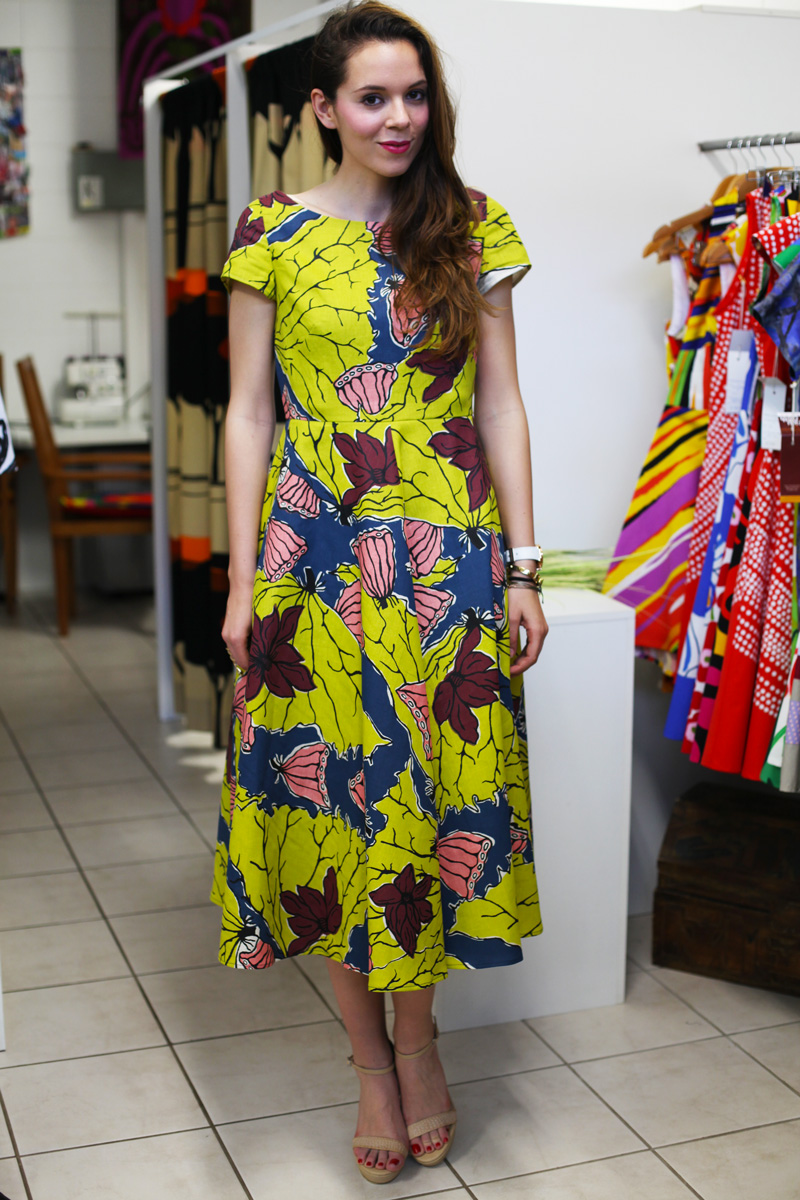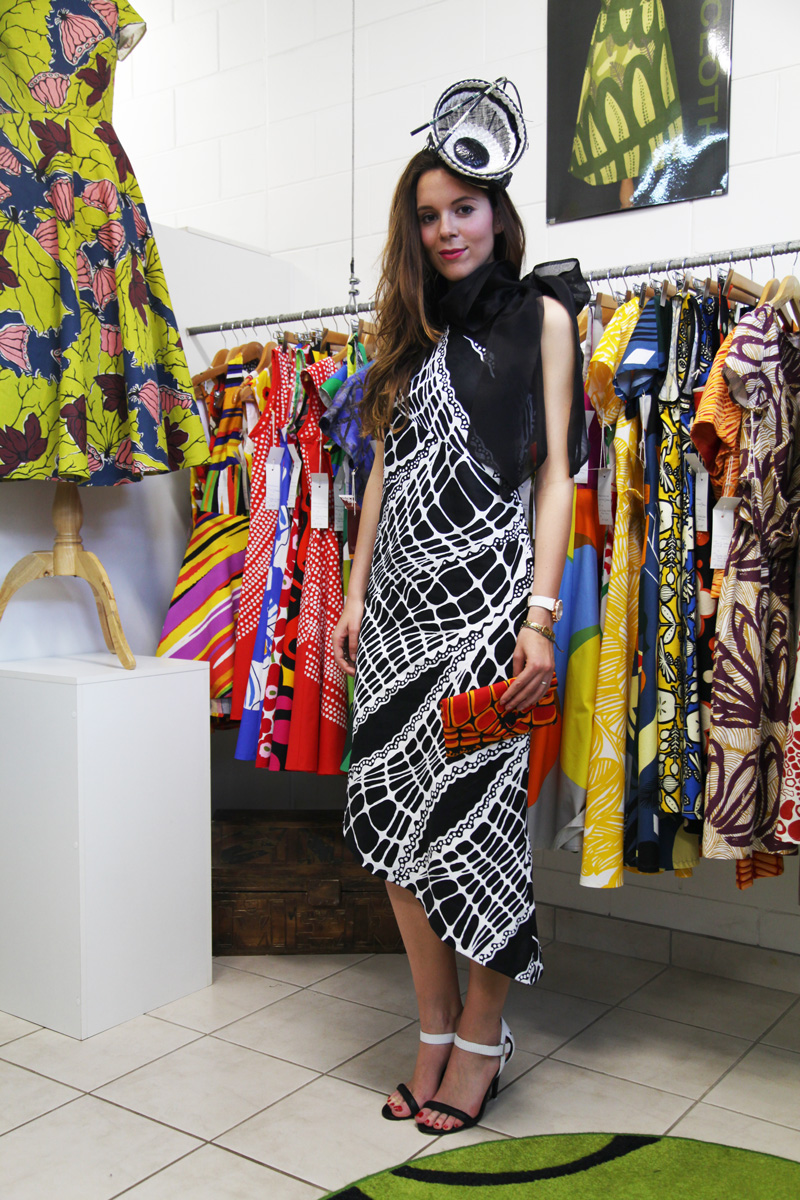 Dopo un pranzo da Noodle House (Ovviamente i noodles sono d'obbligo ma non perdetevi anche l'agnello!), seconda tappa del nostro shopping in Darwin Paspaley, il famoso negozio di perle. Meravigliose perle di tutte le dimensioni e forme e di tutti i prezzi. Incredibile la collana con perle giganti: ci vogliono più di 10 anni per trovare perle di tale grandezza e di tale omogeneità (Per questo il valore delle collana è stimato a più di 500.000 dollari!). Ci hanno infatti spiegato che non esistono perle gemelle, ma solo sorelle e cugine: così trovare una uniformità di perle di qualità per la creazione di un collier è davvero difficile! Il mio pezzo preferito? La meravigliosa collana incastonata di stelle – diamanti. Meravigliosa!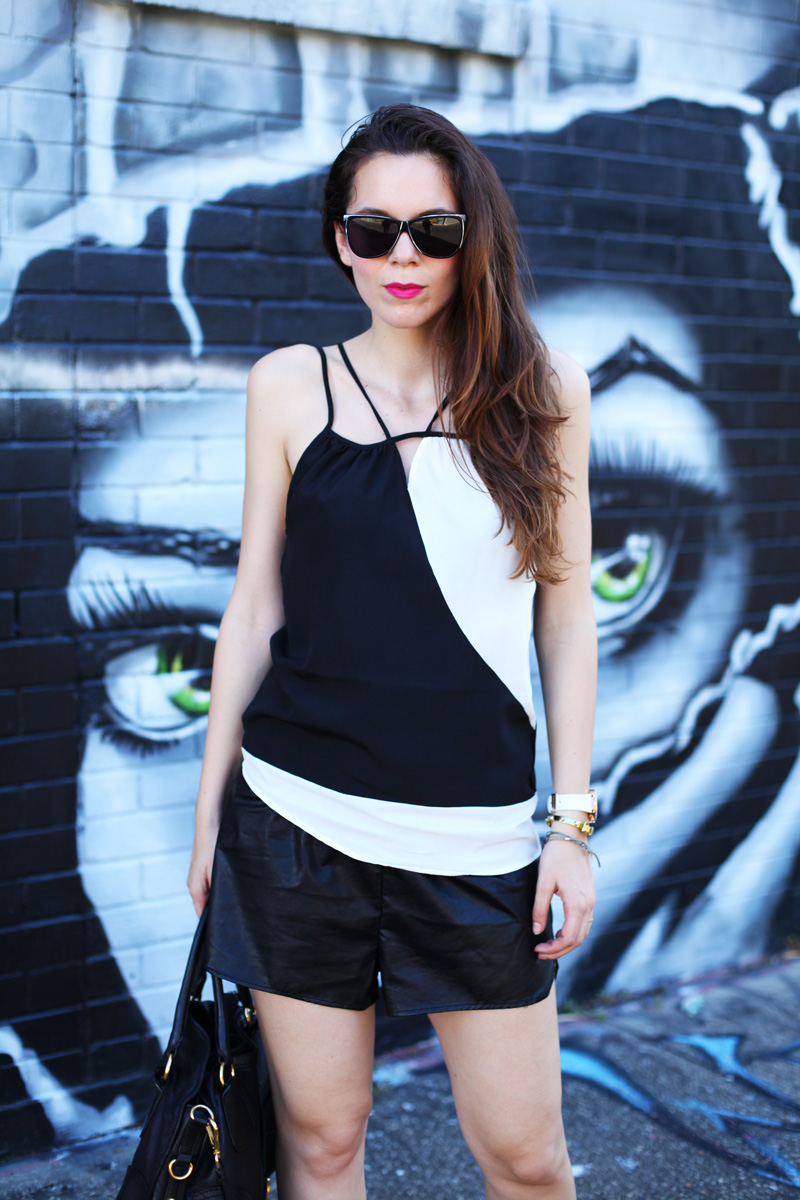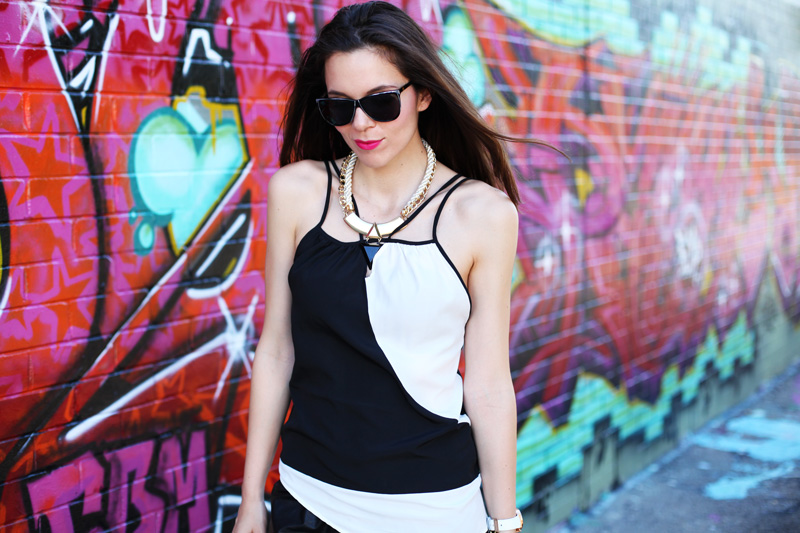 Ultima tappa del nostro shopping in Darwin, quella immancabile del DiCroco Boutique, il negozio dedicato alla pelle di coccodrillo. Che piaccia o no è una delle economie rilevanti di questa parte di Australia e della sua tradizione e quindi una visita è sicuramente d'obbligo per capire di più su questo paese. Ogni parte del coccodrillo non viene sprecata: ogni cm quadrato della  pelle, dalla pancia (La pelle più pregiata) al dorso (quella più squamosa e quindi meno pregiata ma molto tradizionale in questa parte di Australia e davvero difficile da replicare!) viene utilizzata per la produzione di qualsiasi cosa, da gioielli a borse, a piccola pelletteria fino a cappelli e sotto bicchieri! Ed ovviamente qui il coccodrillo è parte della comune alimentazione ;) A voi tutte le foto e a domani con le foto con i canguriii <3
 ♥
I WAS WEARING…
PANTS: FOREVER 21
TEE: ROMWE.COM
NECKLACE: PRIMARK
SHOES: SARENZA.IT
BAG: PRADA | L'ho messa l'ultima volta QUI
SUNGLASSES: LAURA BIAGIOTTI VINTAGE
 ♥
SE AVETE ALTRI DUE MINUTI NON PERDETEVI..
AUSTRALIA GIORNO 2: Litchfield, coccodrilli, serpenti, i termitai di 6 metri e le cascate
Converse: tante idee per indossarle dal mattino fino alla sera!
Converse rosse.. ed un look molto estivo (in shorts!)
Un look femminile in converse rosse..
♥
ECCO I MIEI SOCIAL NETWORK :)
Seguimi su INSTAGRAM @ireneccloset [Per le fotografie delle mie giornate] e su TWITTER @ireneccloset [per i miei deliri in diretta!]
Condividi