Il Ciocco – Reinaissance Tuscany
Il Ciocco. You know when you're absorbed in your daily routine,a lot of things to do, lot of pression and the only thing you think is "I want to run away from all this and relax for a couple of days!". That was my mantra, in the last few weeks. My wish came true last weekend with a proper escape toward a wellness oasis, good food and relax in a place that feels like home called il Ciocco, Renaissance resort and SPA , only few steps from Barga, one of the most beautiful villages in Italy, located in the heart of Garfagnana, not far from Lucca and Versilia, and only 1 hour and a half from Florence.
Il Ciocco is at the foot of a verdant mountain which is exclusive property of the owners of Il Ciocco and of the conference center, the stables, a SPA, a sport center and much more. Once there, you feel like being in a little Tuscan village where every detail is perfect and from the breath-taking swimming pool you have a n amazing view of the valley where at night other villages shine like stars.
Il Ciocco – Reinaissance Tuscany: relaxing resort in Garfagnana!
We spent three relaxing days at Il Ciocco. I enjoyed to be cuddled in the luxurious
SPA with dozens of private rooms and an actual menu of amazing treatments: for couples (including a private Jacuzzi with rose petals); treatments with natural local products (like wine!), and wellness programs with complete body treatments lasting more than one hour. I tried a complete facial treatment that in 1 hour and a half includes exfoliation, deep cleansing, eyebrow and eyelashes shaping (I've nrver tried it before and it was incredible!) and deep skin hydration with ultrasounds.
HERE ALL THE INFO ABOUT IL CIOCCO RESORT & SPA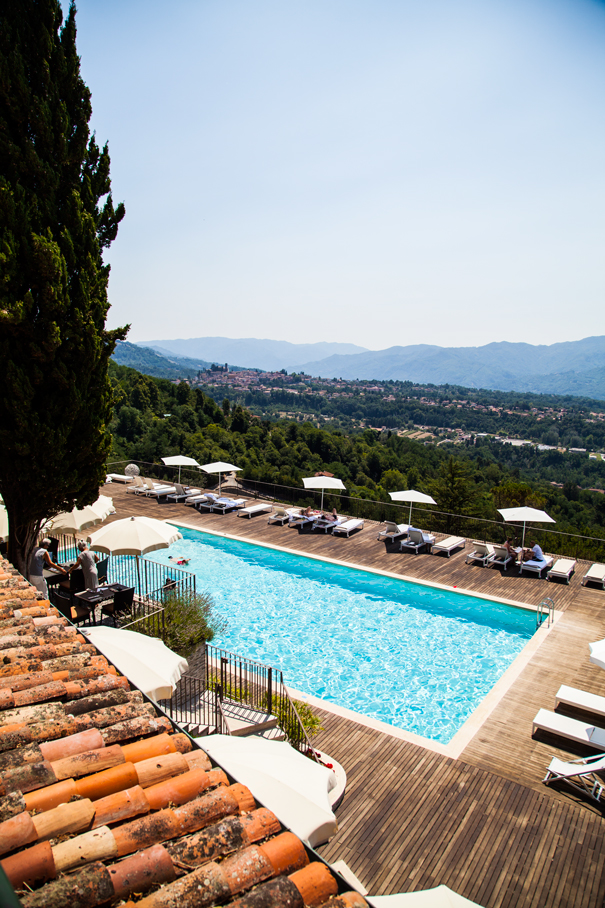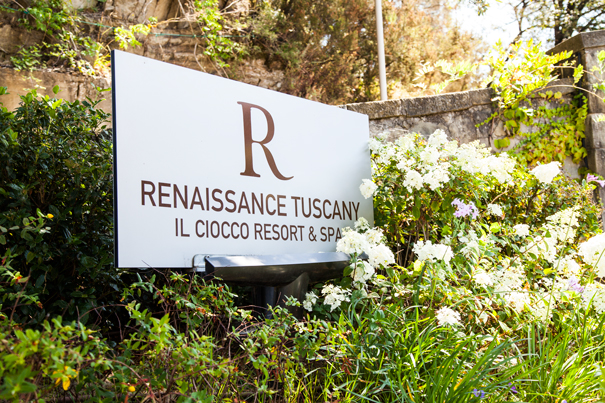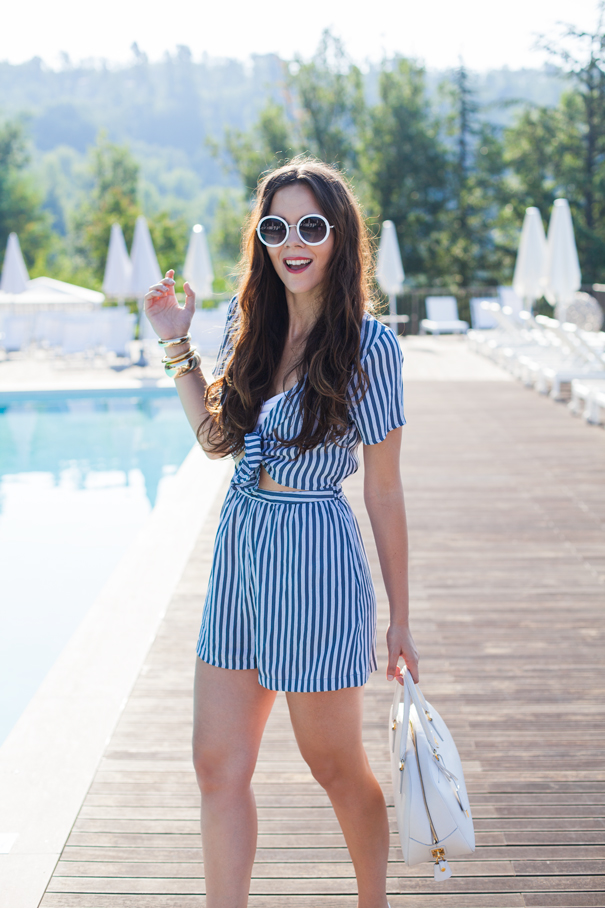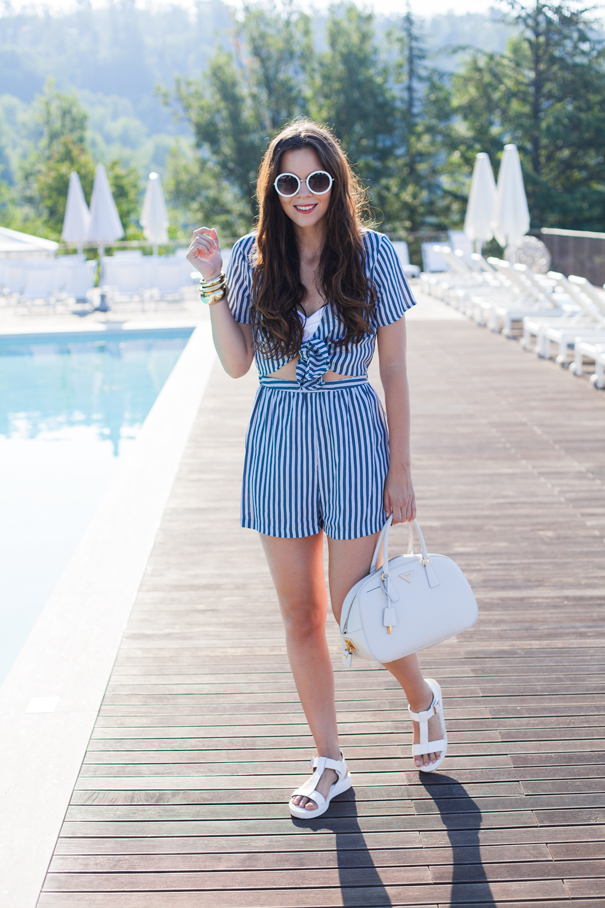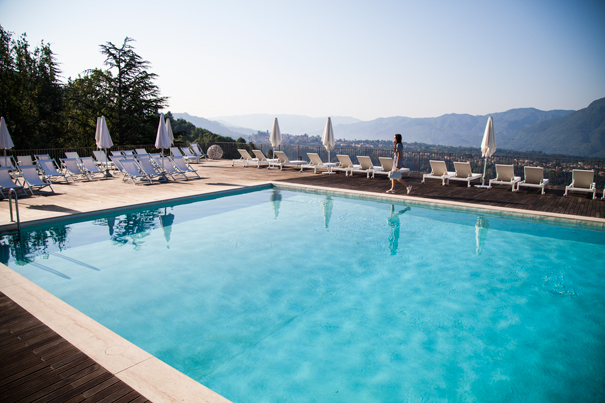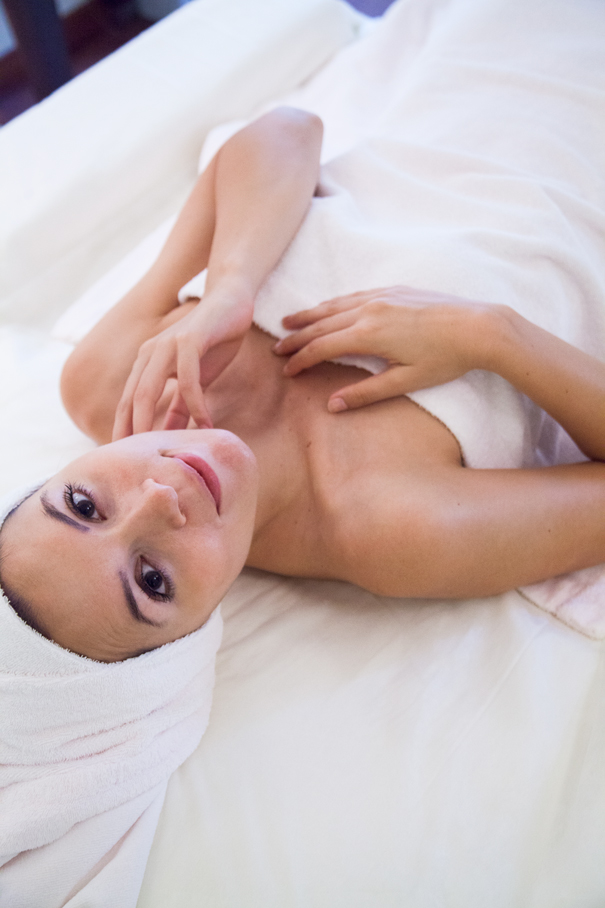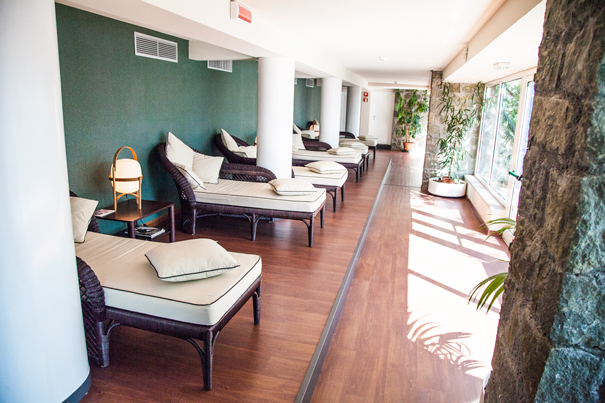 The excellent food made me fall in love with this place. Everyone knows that in Tuscany food in delicious (but I'm not so impartial about that!) but here the attention to details and the deep knowledge of how to match flavours (and wine!) gave me a diffrent view on Tuscan cuisine. Then we had an extreamely fun culinary experience: a Cooking Class we went to Barga with chef Simone to buy typical products in the street market and in his trusted little shops. We bought perfect ingrediants for the Tuscan menu that we design toghether: panzanella, spelt, polenta, local ham and salami and tasty tortelli with fresh tomato and courgettes. These tortelli were my task during the Cooking Class: it wasn't very easy but the result was deliciouuuus!!! Soon I'll showw you the video tutorial that we shot with Simone: and you're going to see me inside a kitchen (prepare to laugh!) and you can try to copy the recipe at home. I warn you: it's not so easy!!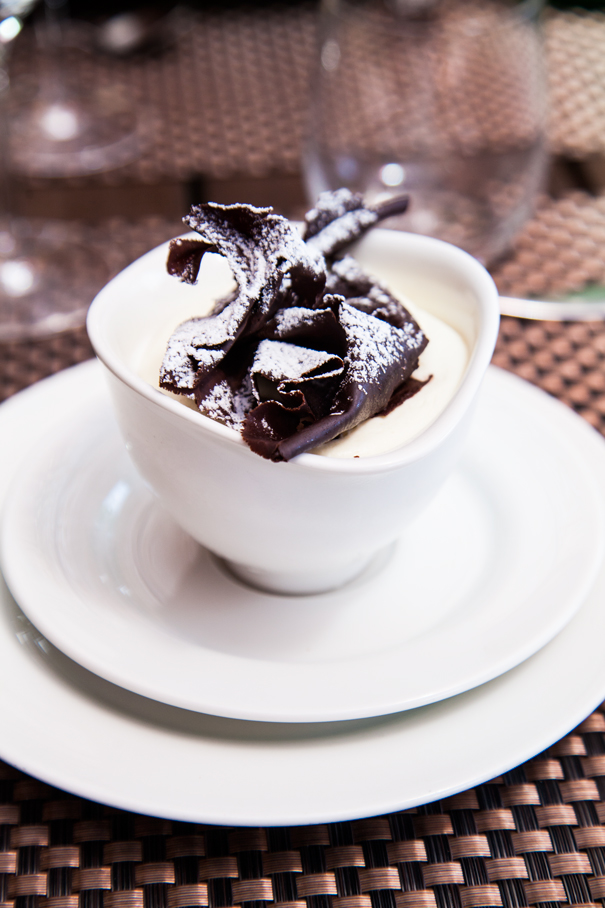 Have a taste of our Cooking Class..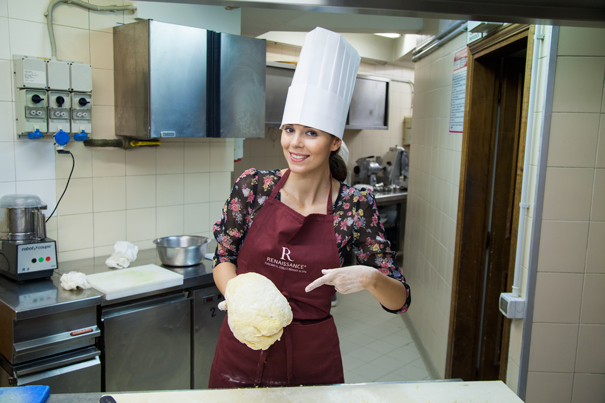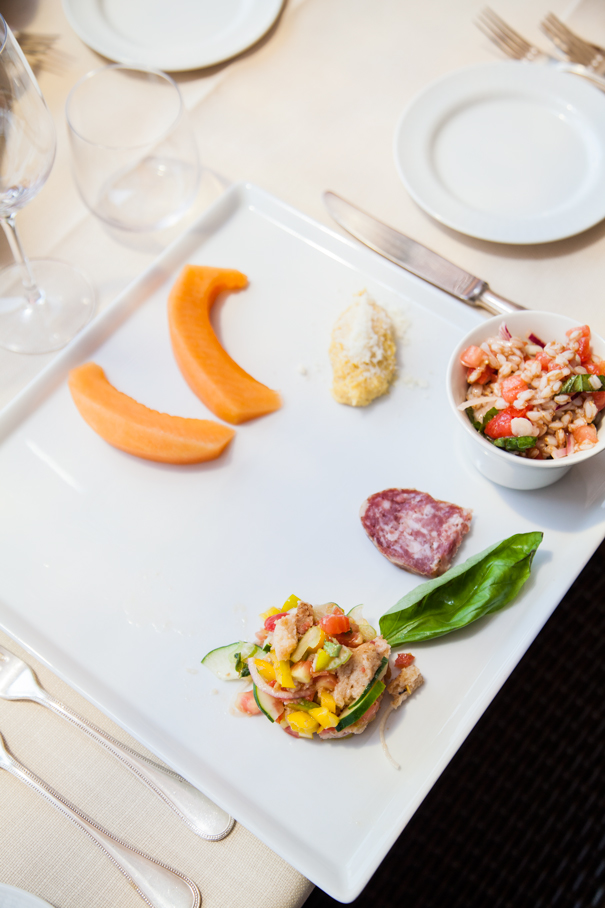 During our 3 days at the resort we had the chance to do little tour of the villages in the surrounding (Even though the white loungers all around the pool were very temping!) and we understood the reason why they're considered some of the most beautiful Italian "borgos". I suggest you to go and see Barga because it's a unique place! Here, we have dinner in a restaurant recommended by Il Ciocco. The place is called "Osteria di Mezzo" and it's in one of the countless little squares of the enchanted village (Piazza SS Annunziata). It's managed by to young men (20-30 years old). You can eat Tuscan dishes with flawless presentations and modern reinterpretations.Delicious! Just below the resort you can find the village of Castelnuovo Garfagnana and if you are a glutton like me you shouldn't miss "Il Vecchio Mulino" an ancient "osteria garfagnina" where you can taste cured ham and salami, savory pies, panzanella, cheese, and local. All is served with the traditional potato bread. A taste explosion for those who enjoy rustic flavors and authentic places (ask Andrea, he'll give you better advice!).
Barga and Osteria di Mezzo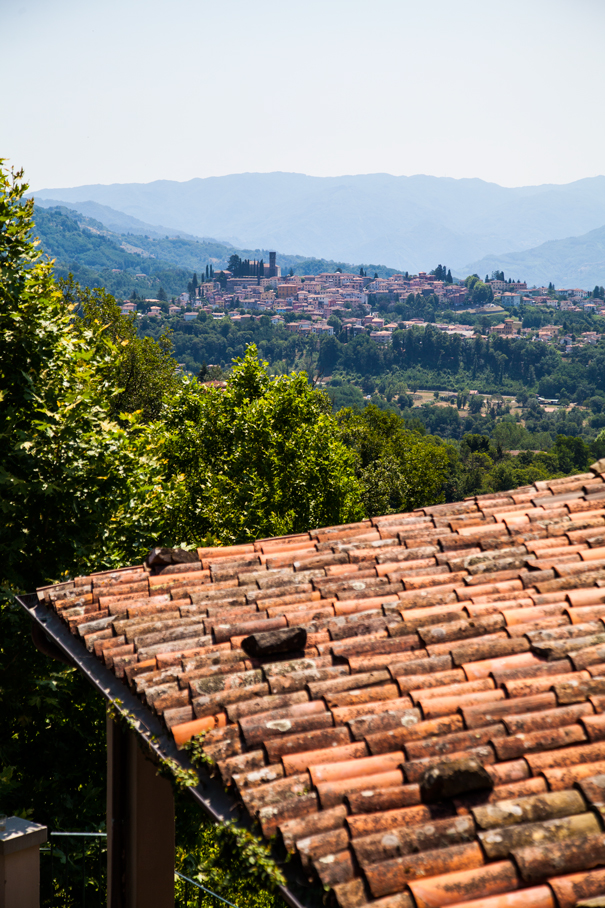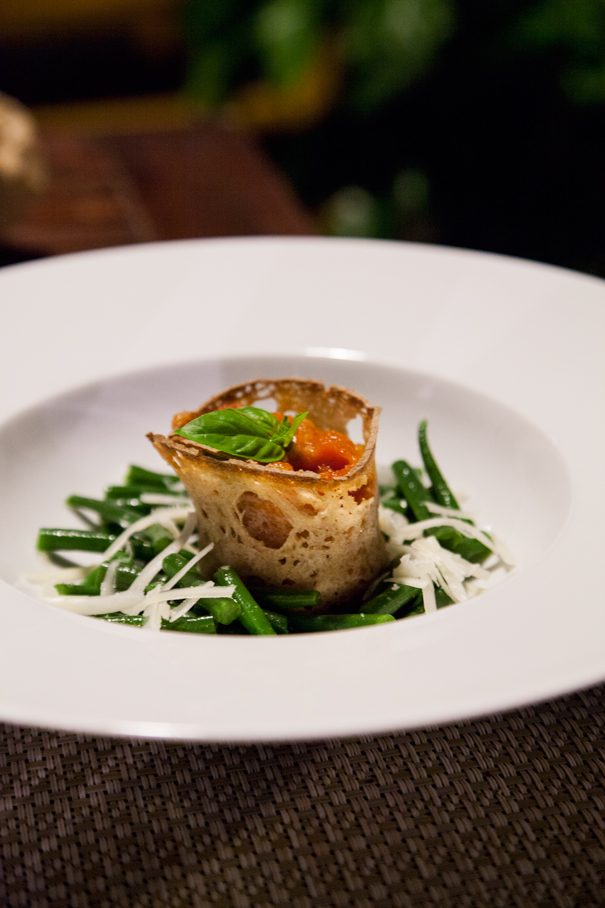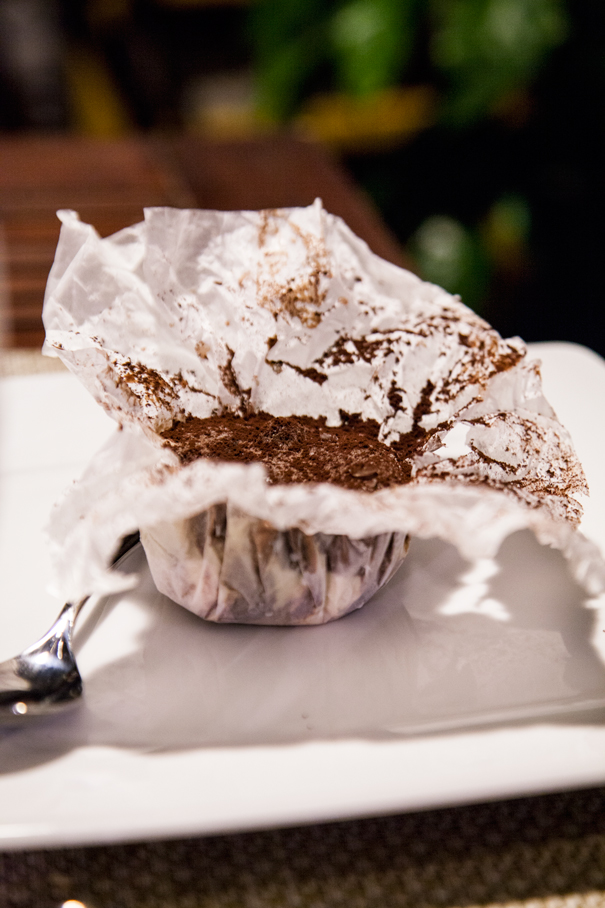 Il vecchio Mulino (and Andrea!)
 HERE MORE INFORMATION ABOUT IL CIOCCO RESORT & SPA  
–
Thanks to Il Ciocco, Renaissance Tuscany, to Monica and Cinzia to make this experience perfect and to Simone for tolerating my presence (and supporting me as well!) in his kitchen :)
Photography by Giovanni Gambassi
–
JUMPSUIT: ASOS
SHOES: SARENZA.IT
SUNGLASSES: ASOS
BAG: PRADA
–
Click on the pic below to follow me live on Instagram! I'm waiting for you!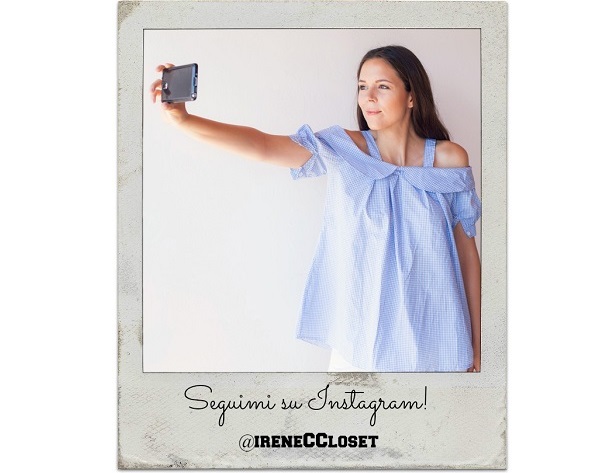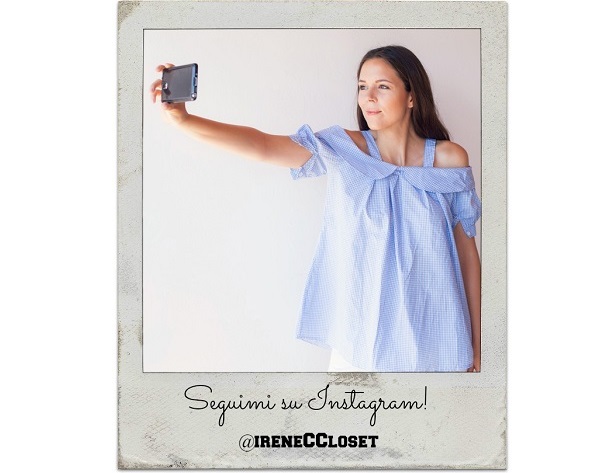 –
I suggest you to read…
Colored bags? 21 reasons why you shouldn't buy another black bag. :)
12 outfit ideas ready to wear! :)
Wavy hair without curling iron: 3 ways to do it!
Nice Instagram pics: how to take better photos in few easy steps!
Condividi