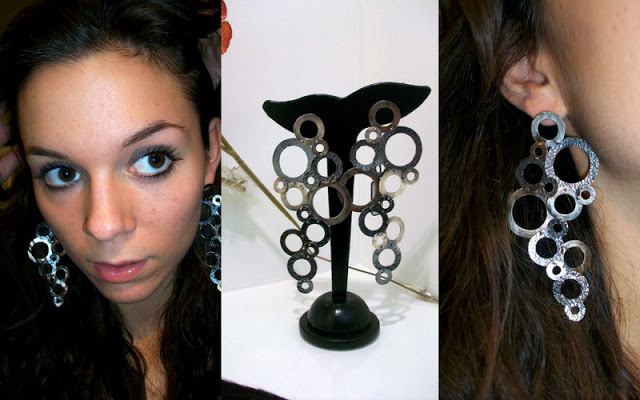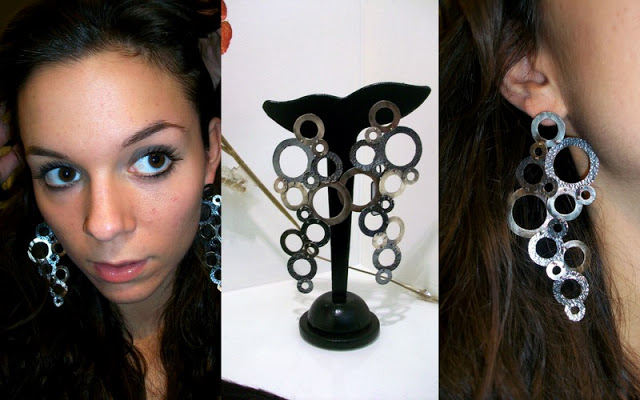 This Christmas my boyfriend gave me a beautiful pair of earrings, unique in its kind, silver and gold. There have been created and produced by one of our dear friend just twenty-seven years, that opened a few months a workshop of jewelrywhich restyling and repair but also create custom jewelry (too good !!!).
The shop is located in
Florence
(Sesto Fiorentino, to be precise, for those who knew it) and is called FOLLIE jewels. Sure, just insanely special and unique jewelry!In fact last night, as they are fixed with shopping (well also Bijoux: P),
I enjoyed trying some of his creations in the shop
(with my boyfriend, who knows maybe for Valentine's Day : P). What do you think? I simply adore them!
Surely soon will come to see (and hopefully even try) the new creations … and the thousand others who are there to showcase all of us dream about!
For those interested here is still more accurate data:
FOR RESIDENTS OUTSIDE FLORENCE OR OUT OF ITALY

MORE ON NEIGHBORHOOD ADDRESS OF FOLLIE JEWELS IS:
TEL: 055 44 80 305
Condividi