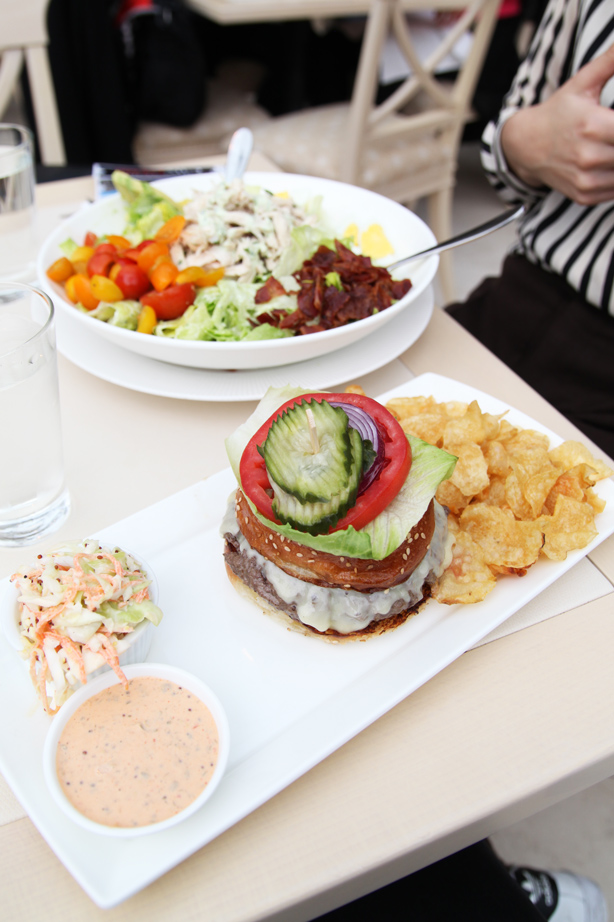 Dove mangiare a New York: Manhattan
Burger Joint e' un piccolissimo locale che serve hamburger, considerati i piu' buoni di New York. Si trova all'interno del Le park Meridien hotel nel cuore di Manhattan. E' un po' nascosto ma lo troverete facilmente: la fila e' sempre molto lunga! Potete mangiare all'interno (anche se ci sono pochissimi tavoli) oppure prendere il vostro burger da asporto, come abbiamo fatto noi.
Grazie a Brussels airlines e NYC & Company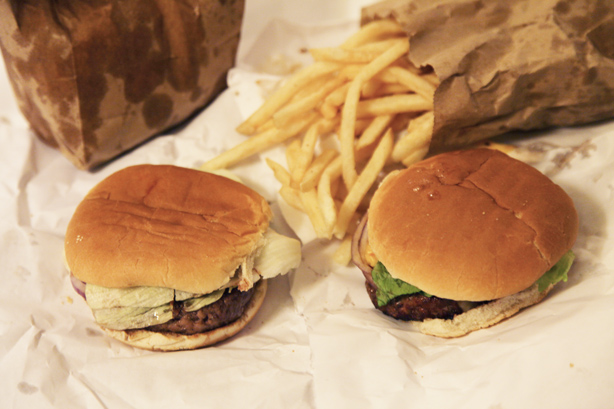 TAVERN ON THE GREEN
Una taverna sul bordo di Central Park, suggestiva di sera all'esterno con tavoli illuminati da mille lampadine, naturalmente in mezzo al verde del parco. In inverno invece si mangia, vista parco, su tavoli che danno su pareti di vetro. Una luce spettacolare, un menu' rinnovato e cucina a vista. Cosa vi consigliamo noi: cheeseburger e insalata con avocado, pollo, bacon.
TAO:
Situato tra la Lexington e la, il TAO e' in assoluto il migliore ristorante etnico nel quale abbiamo mai mangiato. Il locale e' enorme, come nei canoni Newyorkesi ovviamente, ma la prenotazione e' altamente consigliata. Vi consigliamo di condividere i piatti:ordinatene di piu' e assaggiate un po' di tutto (Le porzioni di Noodles e riso sono giganti!). Da non perdere il mega biscotto della fortuna ripieno di mousse (lo mangiate tranquillamentr in due o tre persone!).Nelle foto intravedete i piatti che abbiamo assaggiato su consiglio del cameriere ;)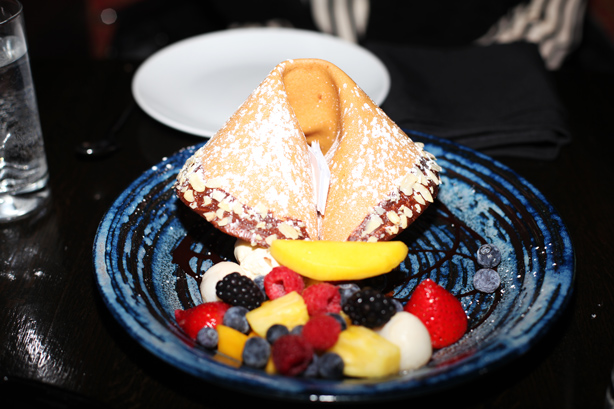 BREAKFAST AL THE LEXINGTON (RAFFLES)
La tipica colazione americana in un locale glamour ma rilassato. Beagle al salmone e Philadelphia come ho preso io, waffel all'americana ma anche uova, pancakes.. da provare se volete il vero american breakfast!
CLUB 21:
Club 21, del gruppo Belmond e' uno dei ristoranti piu' IN di Manhattan. I prezzi sono alti ed il dress code e' necessario ma la cucina dello chef di casa e' sublime. Il locale e' delizioso ed il dolce a cupola con sorpresa vale tutta la cena!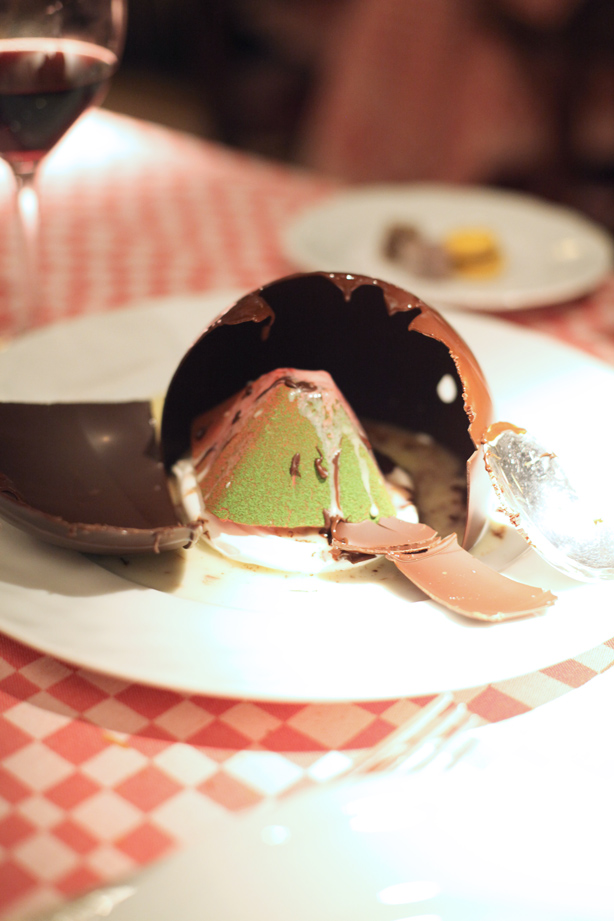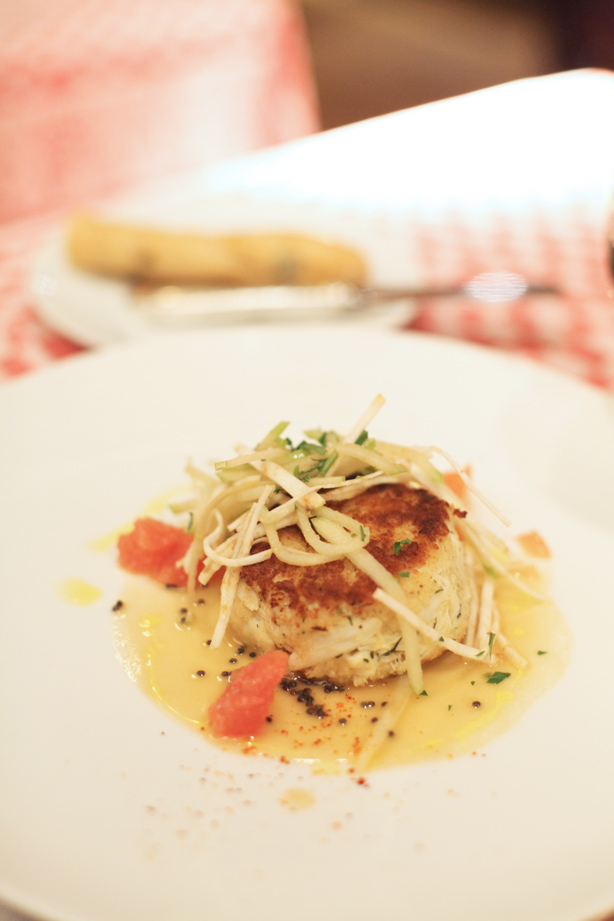 SHANGAI CAFE' DELUXE (Chinatown)
Se avete voglia di provare a mangiare cinese a Chinatown ma avete paura (effettivamente la maggior parte dei locali non sono molto invitanti..) Vi consiglio di provare lo Shangai cafe' Deluxe: e' sempre pienissimo. Il cibo e' incredibilmente buono: dumplings e friee noodles consigliatissimi.
Dove mangiare a New York: QUEENS e WILLIAMSBURG
CAFE HENRI: (50th avenue long islan city new york)
Per pausa pranzo o brunch veloci, locale caratteristico personale accogliente)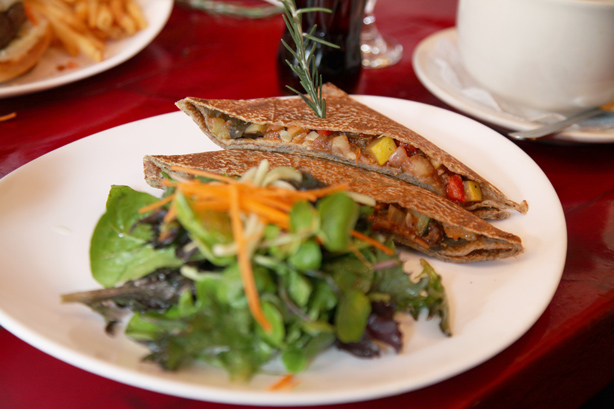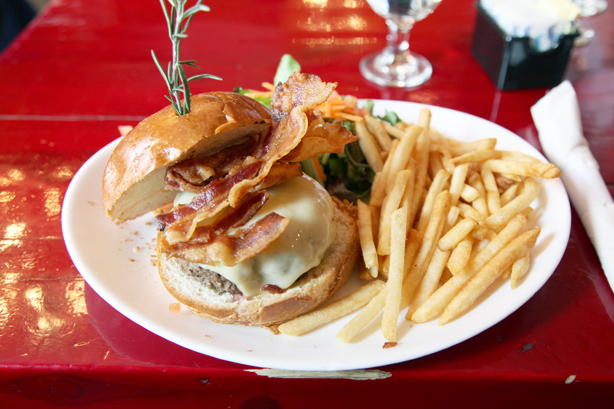 Hot dogs buonissimi, provate il Chiuaua!!
I migliori burger di Williamsburg, organici. Le french fries sono divine.
CHERRY IZAKAYA
Sushi pub a Williamsburg: carinissima l'atmosfera e prezzi davvero buoni. Consigliati le main courses di carne e il souffle' al cioccolato!
Grazie a Brussels airlines e NYC & Company
–
Se hai due minuti per leggere di piu' ti consiglio..
I post di tutti i miei viaggi!
GUIDA DI NEW YORK PARTE 1: da Central Park al Queens e Long Island City
GUIDA DI NEW YORK PARTE 2: Williamsburg
GUIDA DI NEW YORK PARTE 3: Manhattan
GUIDA DI NEW YORK PARTE 4: Brooklyn
I post di tutti i miei viaggi!
Condividi