Liquids in the Hand Luggage? How I Organize my Beauty Bag for a Trip!
Liquids in the hand lagguage. One of my dilemmas, before leaving for a trip, is not just about packing in general (Halp me!What do I put in the luggage?), but it's also about… my travel beauty bag. With the current international rules of air transport, packing our beauty products it's no longer a piece of cake. If you want to carry your beauty and make up products with you in the hand luggage , you need to follow the rule:
"Containers with a capacity of less than 100 ml, for a global amount of 1 lt liquid products inside a transparent plastic bag"
You'll probably say: "Who cares! Let's just put the cosmetic bag inside the hold luggage!". Naah.. I'm so attached to my beauty products and make-up stuff that only the idea of loosing them makes me go bananas :D So, I use this strategy.
Liquids in the Hand Luggage: My Strategy
—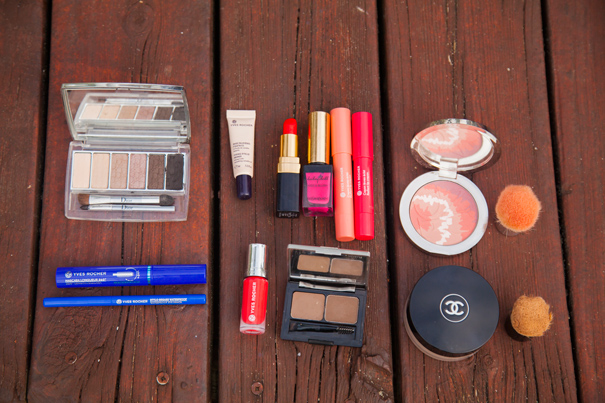 MAKE-UP: all inside the hand luggage.
All my make-up comes with me inside the hand luggage organized in:
 lipsticks-mascara-foundation-nail polish and all liquid products in the plastic bag and then inside the hand luggage.
 Non-liquid items (eye shadow, blush, etc.) in the beauty bag inside the hand luggage too.
My choices for the trip to the Guadeloupe Islands:
Mascara Yves Rocher waterproof
Stylo regard Yves Rocher woterproof (eyeliner)
Vitalumiere Chanel (powder foundation)
Dior Skin Nude Tan Tie Dye edition 001  (blush)
Dior Eye Reviver backstage pros 001 (eyeshadow palette)
Lip pencil, Radiant Lip Yves Roche – Rose Sorbet
Baby Doll Kiss & blush Yves Saint Laurent Beaute'
Chenel Rouge Coco'- 440 Arthur
Brown Artist Genius Kit L'Oreal (eyebrow kit)
Yves Rocher Eye primer
Yves Rocher nail polish 27 rose Vif
HAIR CARE PRODUCTS: everything in the hold… with only few exceptions!
I choose hair care product in travel size bottles for short trips (a couple of days), while for long term travel I prefer regular size bottles. So, this time, since I stayed on the Guadeloupe Islands for 8 days, they went directly into the hold. I take my hair straightener and brush fly with me. No hair drier, but only if I'm 100% sure to have one in every hotel room.
My choices for  Guadeloupe Islands:
Repair treatment shampoo – Yves Rocher(300 ml)
Pre-shampoo repair oil – Yves Rocher (150 ml)
Nutri-repair mask – Yves Rocher (150 ml)
Hair straightener and brush GHD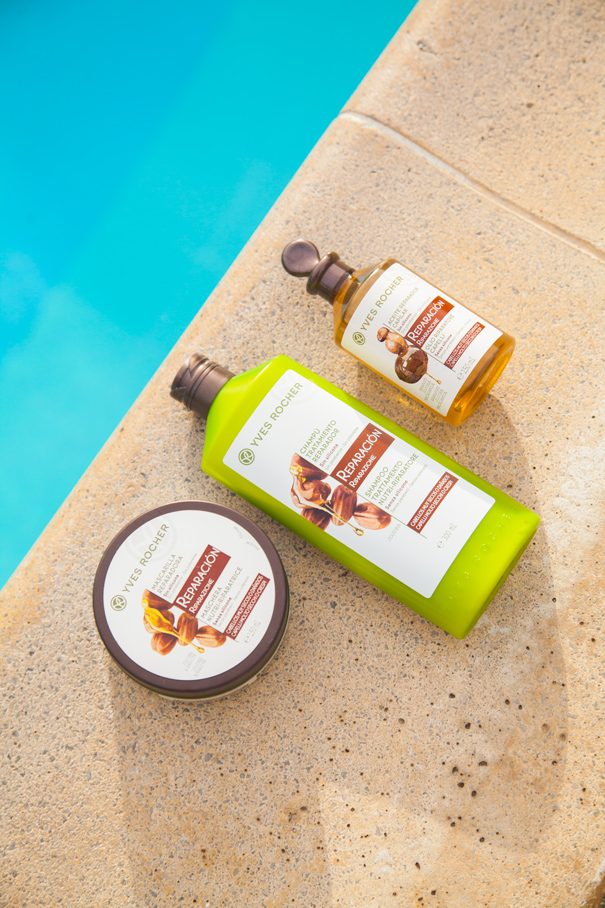 SKIN CARE PRODUCTS: you'd better make smart choices!
Generally, also for beauty care at home, I choose hydrating creans and serums in small packaging, usiually under 100 ml (they preserve better) so they're ready to go inside the transparent plastic bag straightaway. Face cleanser, contact lens moisture, toothpaste: I buy small tavel size items so I can put them in the plastic bag too (if it's a long flight you might need them on board)
My choices for the trip to Guadeloupe Islands:
Hydra Vegetal – Yves Rocher – Hydrating Day Cream SPF25 (50 ml)
Hydra Vegetal – Yves Rocher – Intense Hydrating Mask (75 ml)
Hydra Vegetal – Yves Rocher – Fresh Gel Undereye Bags (15 ml)
Hydra Vegetal – Yves Rocher – Moisturizing Cleansing Wipes
Nutritic – Le Roche Posay – Lip Balm (4,7 ml)
Clinique – Liquid Facial Soap Mild -cleansing gel (30 ml)
Oral B complete – mouthwash and whitening toothpaste (15 ml)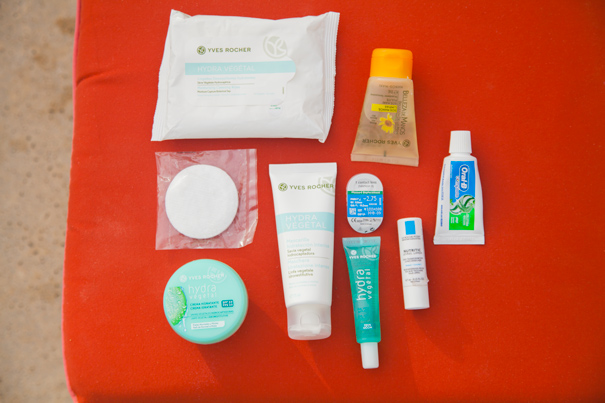 BODY CARE AND SUN SCREEN PRODUCTS: king size!
In this case I need a huge amount of products, even if the trip is just for one week, I choose regular big size bottles to put into the hold luggage.The only thing I take with me inside the transparent bag is face sunscreen lotion (small size) it's essential! (Sun exposure causes wrinkles, everyone knows that!) Soon I'll write a specific post about 2015 sunlock lotions… stay tuned!! :)
Hope this post will be useful. Tomorrow, the last photo report from Guadeloupe Islands…
Keep in touch 'cause I have a surprise for you from my trip!
–
HERE IS THE WEBSITE ABOUT GUADELOUPE ISLANDS
–
Need more ideas for a trip?
All my posts about Guadeloupe Islands
Packing for the weekend: amazing tips!
How to pack your luggage: advices and hacks for the perfect suitcase.
Condividi