Dominican Republic: My Travel Journal Part 1 of 3.
Premises, Leaving and Wild Beaches.
Dominican Republic. When you think about warm weather, peace and relax far from the stress of our cities, you automatically think about the verdant Caribbean Pearls, white beaches and coconut palms. One of the most loved location is the Dominican Republic. But, before starting my journal, I'd like to debunk some myths about this island. First, the island, was unproperly called Santo Domingo but its name is Dominican Republic, while Santo Domingo, La Capital, is the capital town of the island. It's a big island in the hearth of Antilles and Caribbeans, called Hispaniola and is divided into two countries: the Dominican Republic and Haiti.
Dominican Republic: Premises and Leaving
–
The second cliché, is that the Dominican Republic is full of resort. Most part of the 70 thousand Italian tourists, choose an all inclusive stay inside a big resort and they rarely go out to explore the surroundings. Let me say, that's a real shame! The Dominican Republic is not only about resorts, is much more. Is sea, adventure and ecotourism (in the norther part, in the north-west and in the interior of the island where you can explore a mountain area whose highest peak reaches 3000 meters and the island from tornadoes). On the island you can also practice sports (golf, surf…) and devote to wellness in one of the many interesting thermal spas of the Dominican Republic. As you can see, the Dominican Republic is one of the most interesting countries of the Caribbeans with a variegated landscapes, a place to explore and live.
So thanks to the Dominican Republic Tourism Authority I made a one week tour to discover the most authentic Dominican Republic, in the less crowded locations but without missing the capital city Santo Domingo with its beauties, the nightlife, its traditions and of course some good shopping.
And if you're wondering if the island is safe to be explored without expert local guides, the answer is yes! Dominicans are incredibly cheery and opened, tourists are welcomed kindly, and since the official language is Spanish, for Italian is quite easy to communicate with locals. If you want to replicate our itinerary you'll need to take a plane in one of the many airports in the island: for example we chose a charter flight of Neos Air, our flying partner and then we continued our trip with a rented car. Other tourism companies like Colonial Tours offer other interesting experiences in the inland areas of the island. I'm sure it won't be a problem to find this kind of tour, even on site!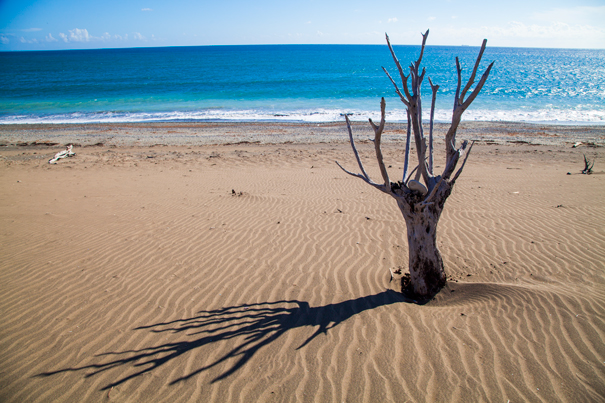 Dominican Republic: Beaches in the South-West, Wild and Gorgeous!
–
Our tour in the Dominican Republic started with an exploration of the amazing coast. Hundreds of kilometers of different kind of beaches: typical Caribbean beaches, dark sand, stones and rocks.
We began our tour in La Romana, where after a flight Neos Air from Milano Malpensa to La Romana, at Vecchia Caserma Hotel, surrounded by nature, and incredible fragrances and sounds. The cooking is a mix of local produce homegrown in the garden of the hotel and Italian traditions, Italian like the owners of this facility! The didactic vegetable garden created for the education of children and adults living on the island along with other literacy courses. It's a nice, interesting place to stay near the airport.
After a restorative sleep we left toward the south west of the Dominican Republic and the Pedernales peninsula. It's an area far from resorts, so it's not crowded with tourists and is absolutely the most wild and authentic region of the Dominican Republic, an area that all the locals recommend to visit. Minivan, a stop for lunch along the road in the city of Banì, in a typical rotisserie shop that sell rice, fish, fried platein, yucca and the strange kinds of croquettes. Foodies will certainly enjoy this typical culinary experience! First stop at the Monumento Natural Dunas de Las Calderas: a huge expanse of wild dunes, created by an intense erosion, more than 2 millions of year ago. Is a place that makes you feel so small in front of the power and the greatness of nature. It's a unique experience to live alone. After climbing the last dune you'll suddenly see an amazing landscape: a wonderful wild and uncontaminated coast. I strongly recommend to take with you an abundant supply of water, sunscreen, hat and shoes. Second stop toward LA Barahona, at Las Salinas, typical salt evaporation ponds that offers amazing views.
Monumento Natural Dunas de Las Calderas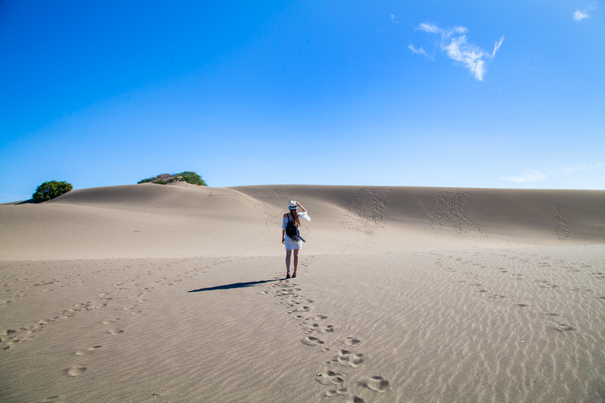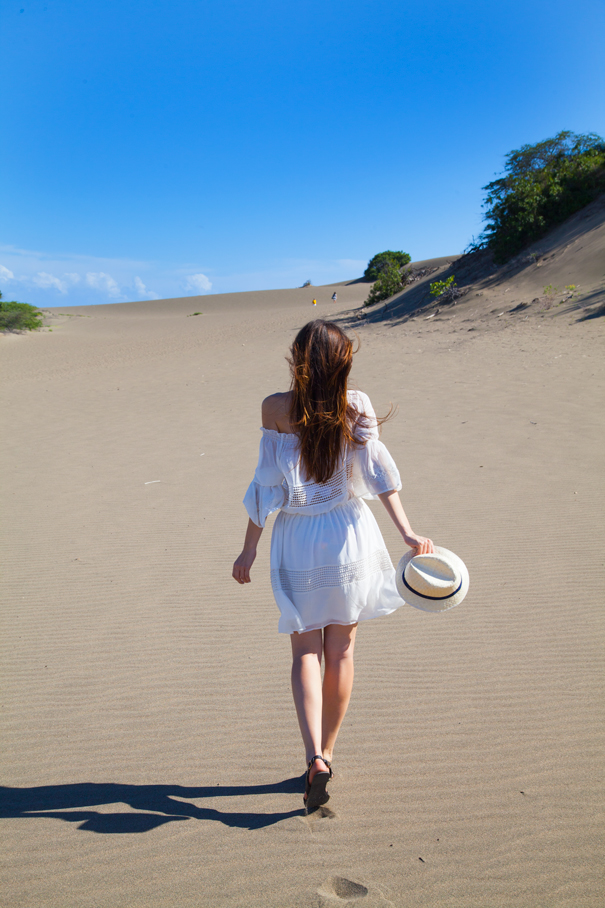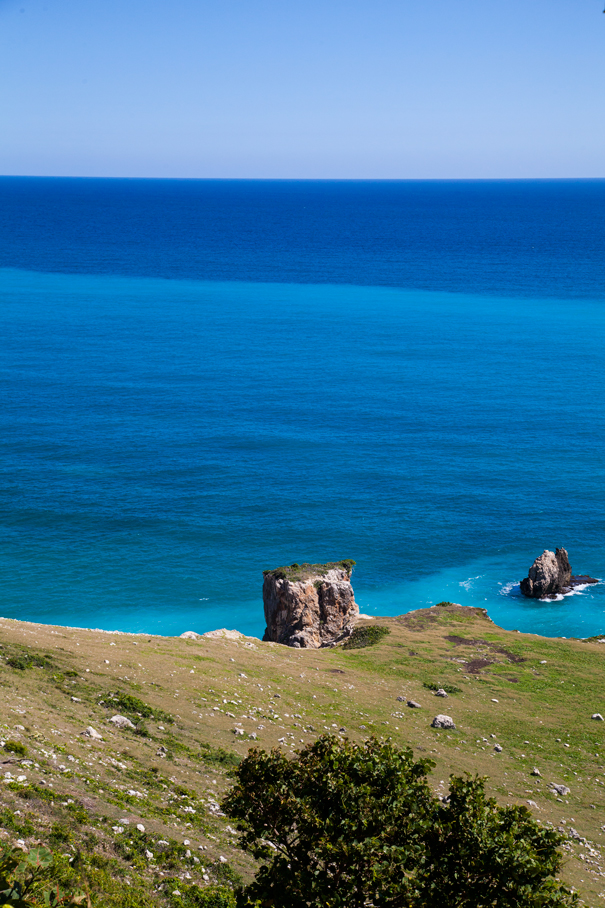 Las Salinas
Dominican Republic: Barahona, Playa Saladilla, El Quemaito, San Raphael and Parque Nacional Jaragua
—
Second day, after spending the night in the bustling Barahona feasting on great fish meals and trying to live the typical Dominican life (locals like to party, every day of the week you'll find opened clubs with loud traditional music and crowded streets!). we continued our tour discovering the breathtaking beaches of this area. First stop: Playa Saladilla, Caribbean atmosphere with palm trees on the beach; then the beach of El Quemaito, with pebbles and palm-umbrellas and last but not least the gorgeous beach of San Raphael, you must see that place. Imagine a cold stream that flows into the warm Caribbean Sea creating crystal natural pools and small waterfalls.All that is surrounded by luxuriant vegetation and colorful houses on the beach, there, in the middle of nowhere, your only problem is to decide weather to plunge in the fresh water of the pool or in the warm Caribbean sea. A corner of paradise!
Playa Saladilla
Beach of El Quemaito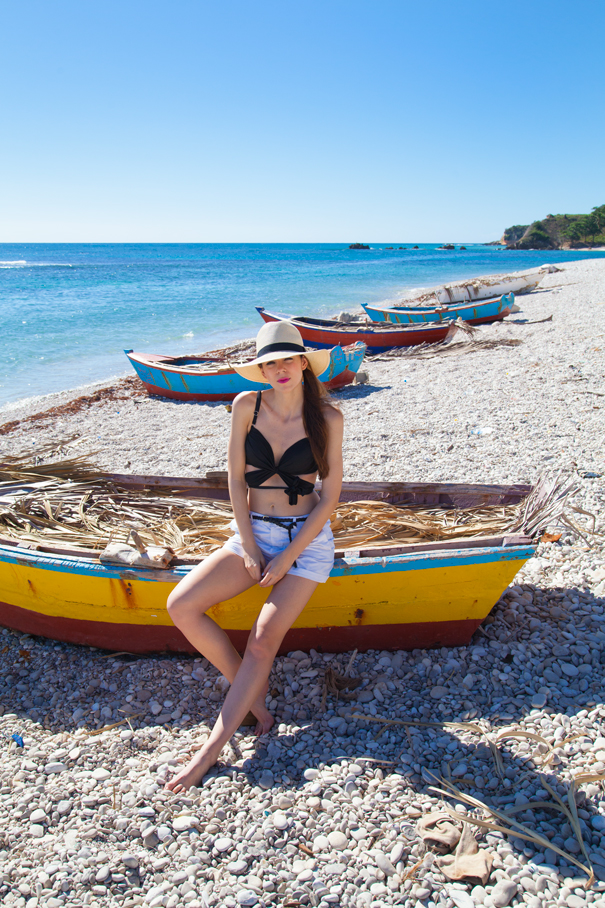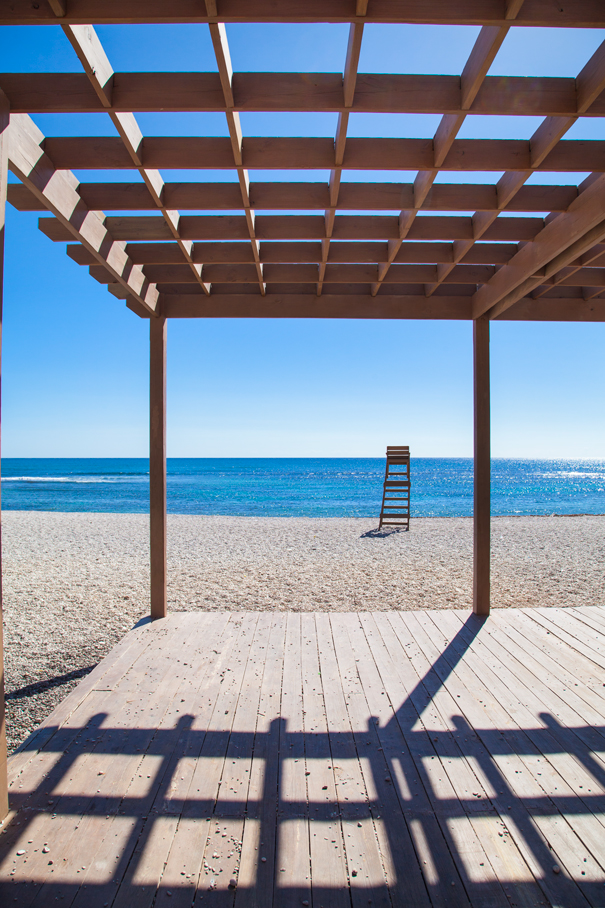 Discovering Larimar thanks to local inhabitants
San Raphael
Along the road, during a stop to enjoy an amazing panorama from a cliff, we met a family that war collecting the typical Larimar stones. In this area people produce stunning jewelry, with these stones, blue light the crystal Caribbean sea. Stop by, if you have the chance! Last stop of the day, after having lunch with avocado, cheese and chicken empanadas and fresh fruit juice, we explored Parque Nacional Jaragua, a salted water lagoon where you can see many species of animals and an incredible variety of birds like pink flamingos. You must experience an adventure like this one: accompanied by a local guide, walking bare feet, among the mangroves in the shallow muddy waters and living all the thrills that nature can offer. An extraordinary experience!
Parque Nacional Jaragua
(My journal continues is the following posts….)
I hope you like the photos, see you tomorrow for the second part of my travel journal!
If you want to see more pics follow me on Instagram: @ireneCCloset www.instagram.com/ireneccloset, on Twitter, and on my face Facebook page Irene Colzi!
Thanks to Tourism Authority of Dominican Republic. #LoTieneTodo
—
SEE all my journeys on the world map
SEE the Travel section of my blog


Condividi