Bahia De Las Aguilas: From Playa De La Cueva With Eco Del Mar To The Most Beautiful and Uncontaminated Beach In The World
After the first part of my travel journal about the most authentic part of the Dominican Republic, this is the second chapter all about one of the most beautiful and uncontaminated beaches in the whole world.
On the third day of our journey, after spending a night at Hostal Dona Chava in Pedernales, a super traditional facility, with bright color and surrounded by nature we explored Bahia de las Aguilas, considered one of the most beautiful and uncontaminated beaches in the world. We left from Playa de la Cueva, near Cabo Rojo, in the Province of Pedernales that, with the 68% of protected areas, national parks and its biodiversity is a precious unique region of our planet. But, you need to hurry up! The Ministry of Tourism has already planned to transform this magical area into a touristic destination and a dock for huge cruise ships, so in the future is going to be hard to see it so empty and wild like we did!
Our day trip to the Bahia was organized by Eco del Mar (you can book in advance from home on the website or on site). But, what is Eco del Mar? Is an incredible facility that seems to come from a dream or a design magazine. You can reach it through a dirt track and gives to one of the most crystal clear seas that I've ever seen. The atmosphere is super chic, hammocks under the trees, white gazebos with whiter curtains where you can eat and rest. The view is breathtaking. We set sail from Playa de la Cueva, where Eco del Mar is located, with a bout toward Bahia de las Aguilas. The reason why it's been classified among the most beautiful places on earth has been clear to me as soon as I saw it! I think is the most amazing beach I've ever seen in my whole life. A place in the middle of nowhere, miles and miles of uninhabited, heavenly coast! A paradise of flora and fauna: starfish there are enormous! Today, I think that photos will give you tha idea of that beauty way better than I. Have you ever seen such an amazing place?
READ the first part of my Travel Journal about Dominican Republic
SEE all my journeys on the world map
SEE the Travel section of my blog
<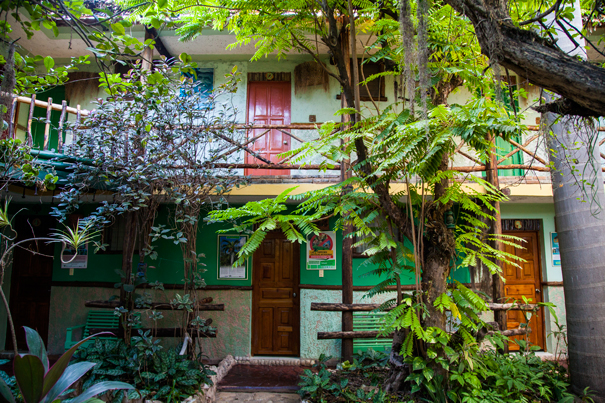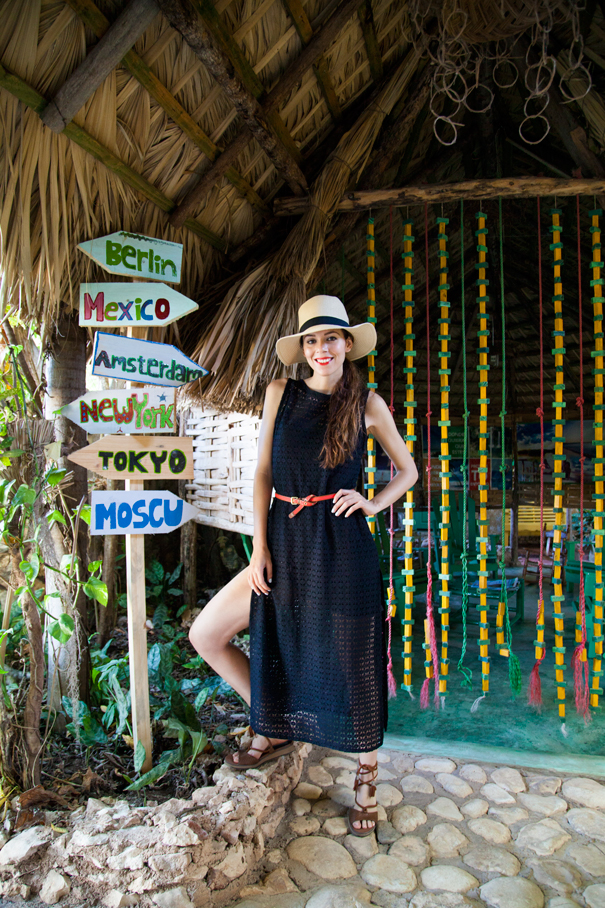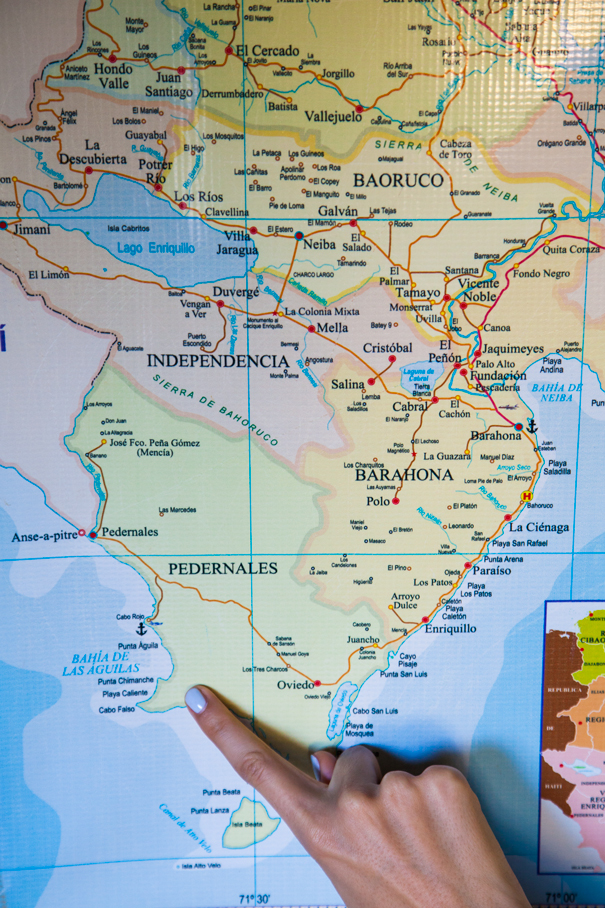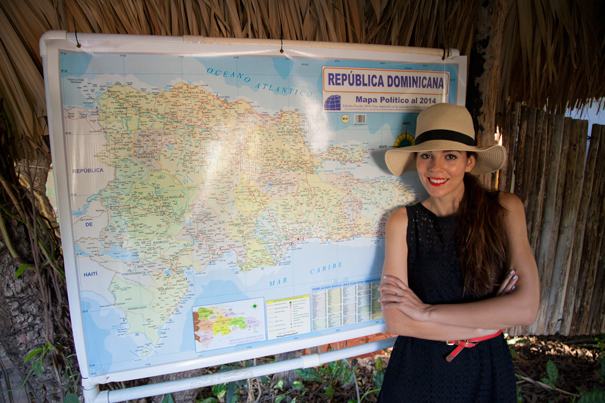 Bahia de las Aguilas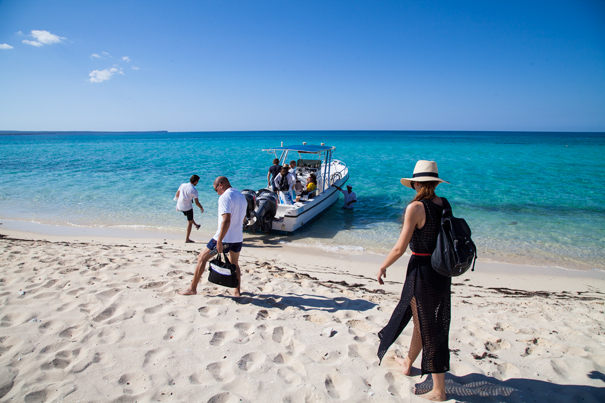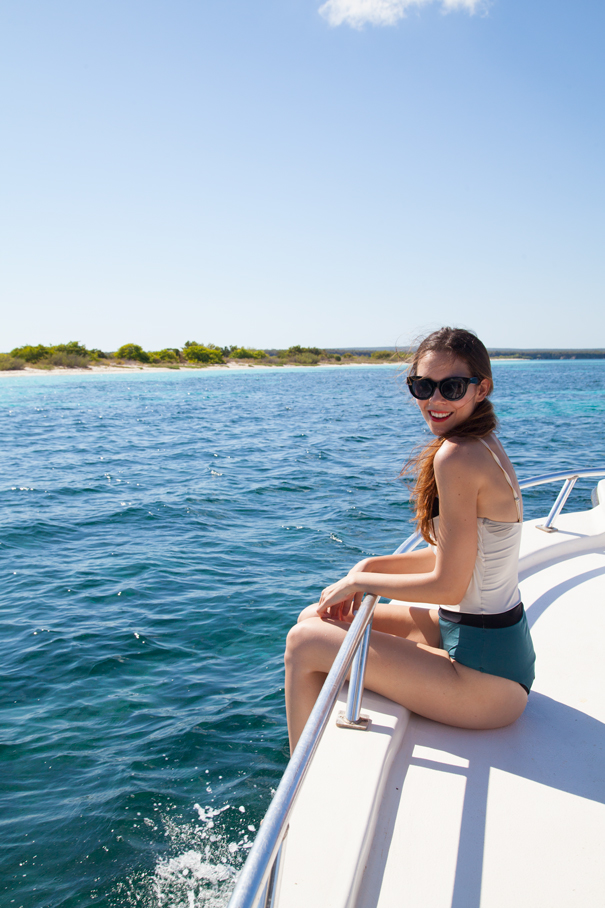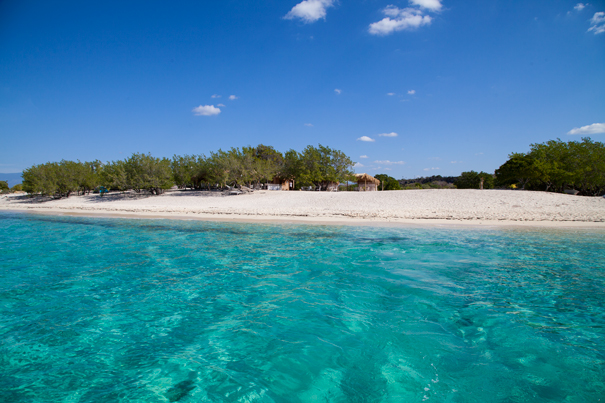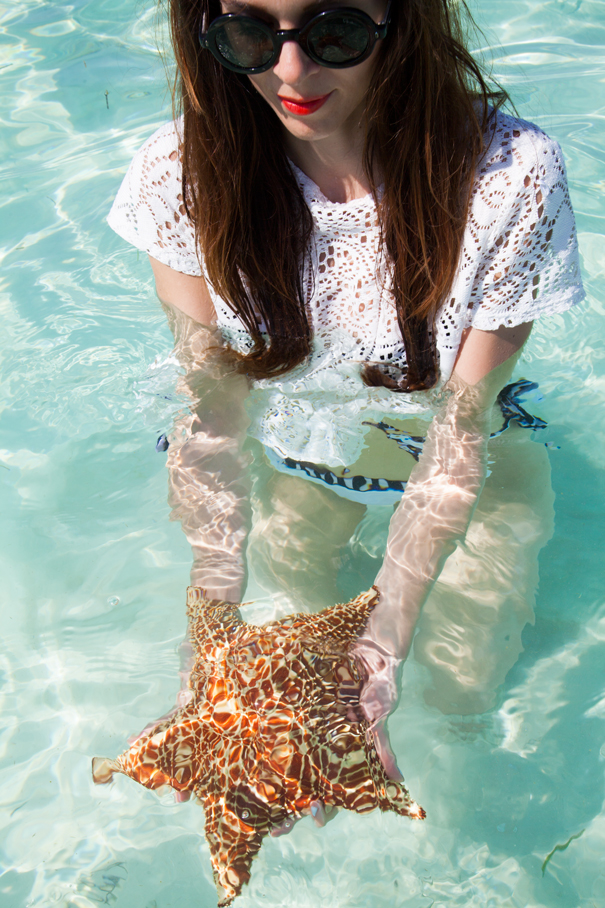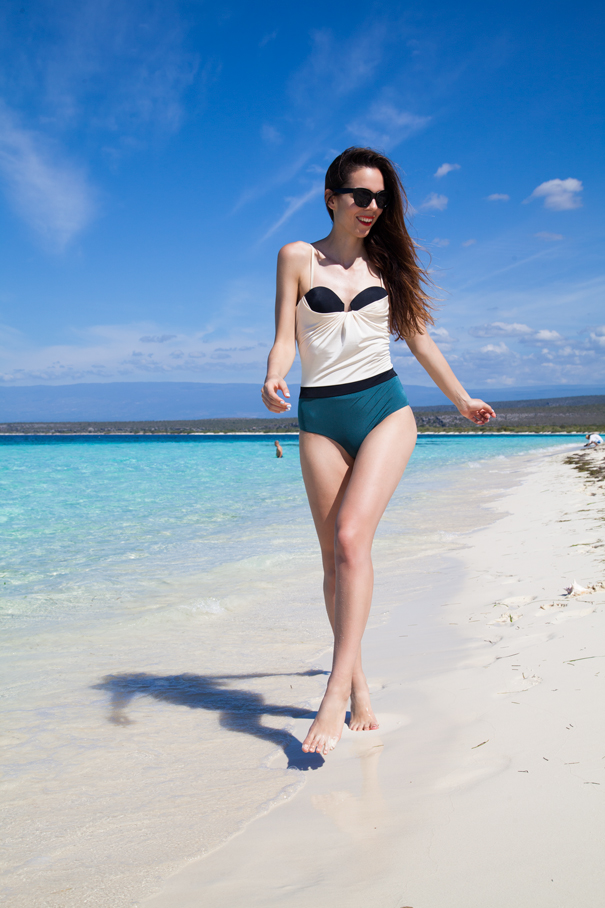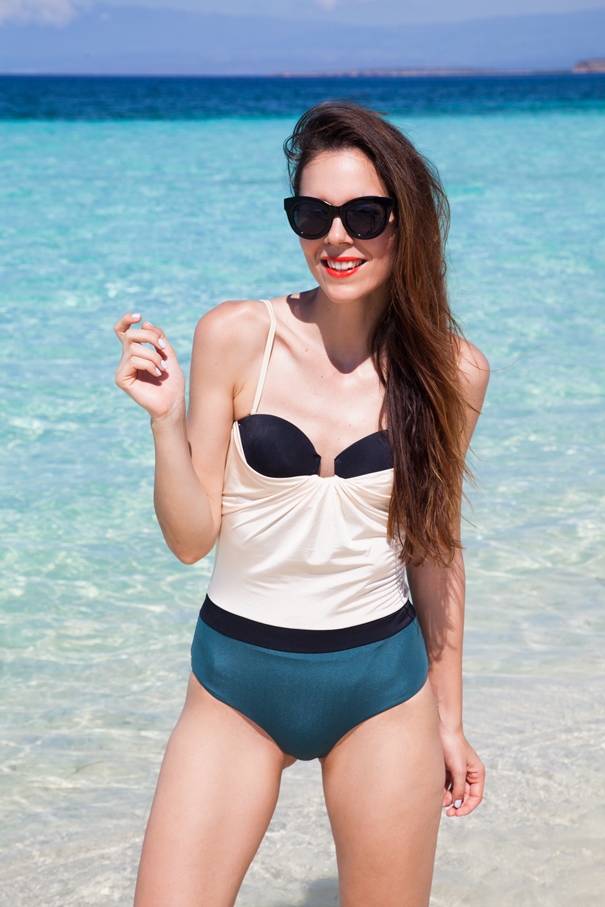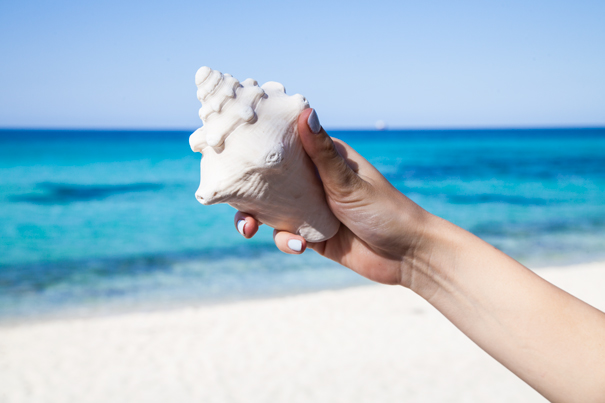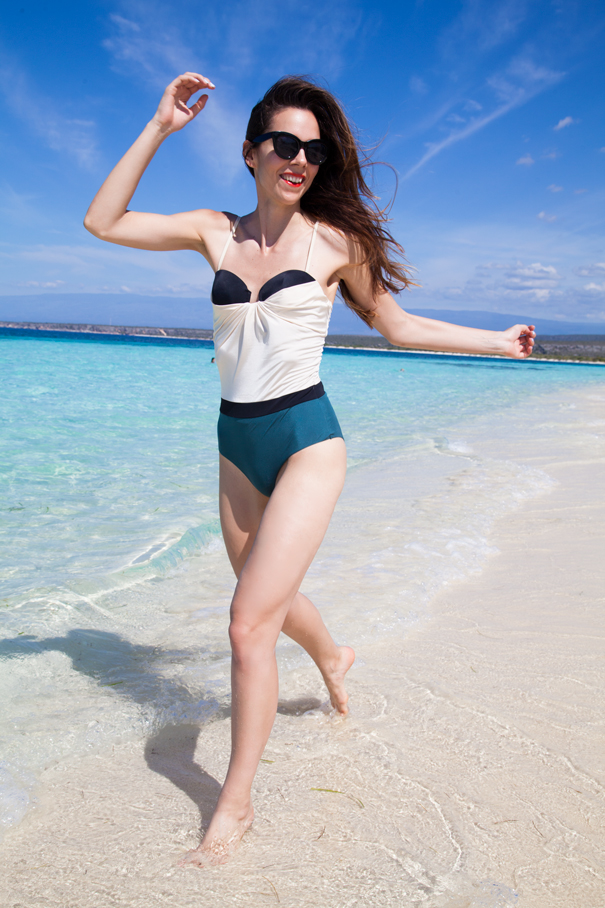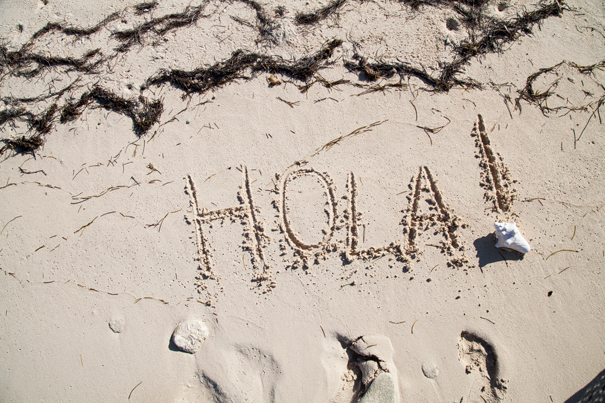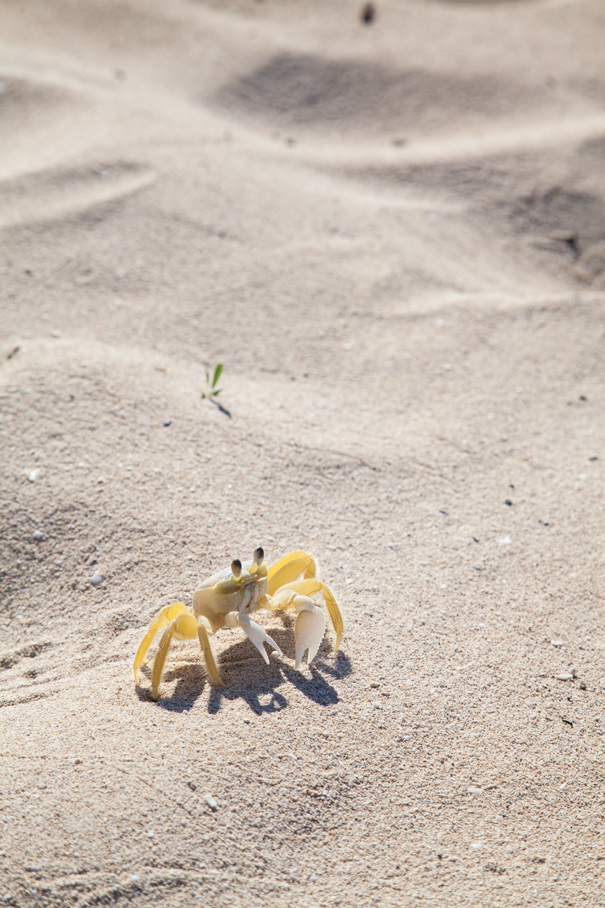 We continues our day with a delicious fish lunch under the wonderful gazebos of Eco del Mar, where we also enjoyed some cocktails and good music. There after a long walk on the shore surrounded by seagulls, pelicans and cacti (experiencing pure freedom!), we waited for sunset. Sunset on the sea in the Dominican Republic is something you need to see, trees on the beach lights up with warm colors and the atmosphere becomes perfect… perfect like the beautiful day I've just spent! I recommend to live this same experience between Playa de la Cueva and Bahia de las Aguilas, I'm sure it's going to become one of your most precious memories!
Bahia De Las Aguilas: From Playa De La Cueva To Ocoa Bay Eco Resort. Dominican Wine!
–
Fourth day, we left Pedernales heading Santo Domingo. We stopped halfway at Ocoa Bay Eco Resort, a gorgeous facility, completely surrounded by nature and just in front of the sea. Here, they produce an excellent wine: red, white and rosè, the only wine made on the island. Thanks to the tropical climate they can harvest the grapes twice a year! We had a walk along vine rows, among bougainvilles and roses, accompanied by classical music that is played in all the vineyard, because is believed that it helps production. Imagine the atmosphere! We had lunch at Ocoa Bay Eco Resort: we ate veggies grown just outside the resort and we drank wine of course. During our trip toward Santo Domingo we had some quick stop in tiny villages: colorful houses, empanadas, cute little shops, goats and cows, stalls that sold fruit and seeds, hens ans cats, fresh fruit juices, smiling and kind people …
On the road to Santo Domingo
(My journal continues in the next post…)
–
I hope you enjoy the photos. See you soon for the last episode of my Dominican adventure!
If you want to see more pics follow me on Instagram: @ireneCCloset www.instagram.com/ireneccloset, on Twitter, and onmy face Facebook page Irene Colzi!
Thanks to Tourism Authority of Dominican Republic. #LoTieneTodo
—
READ the first part of my Travel Journal about Dominican Republic
SEE all my journeys on the world map
SEE the Travel section of my blog


Condividi