Santo Domingo: Exploring the Capital of the Dominican Republic. Colorful Houses and Great Shopping!
Santo Domingo. After the writing about the first part of our trio in the most authentic Dominican Republic and showing you photos of some of the most beautiful beaches in the world, the last episode of our journey is in Santo Domingo, the capital city.
Santo Domingo is an incredible city. Coming from the desert roads and the quiet atmosphere of the southwest, we've been overwhelmed by a sudden wave of noises, colors, cars and modernity. Here is not like the poorest, authentic and quiet southwestern area, the capital is about many different influences, music, clubs, markets, the botanical garden, boutiques and history… Our visit in Santo Domingo started from the colonial city, the oldest party of the capital, with colorful houses, small boutiques, colonial ruins and ancient buildings: a really nice place to be! Just imagine that 500 years ago, the first colonists of the New World walked along this narrow streets with palm trees, colorful houses and the fragrance of coffee, chocolate and tobacco in the air… The Colonial City is an UNESCO World Heritage Site: the first settlement dates back to 1496 when Christopher Columbus' brother was exploring the island for the Spanish Crown…So Santo Domingo is the most ancient ever founded in the New World. An actual outdoor museum: you still spot some ruins of the first buildings ever made by Europeans in America. The Chu Chu train brought us in a tour through the city to show us the best areas where we then went back to walk around and explore more extensively.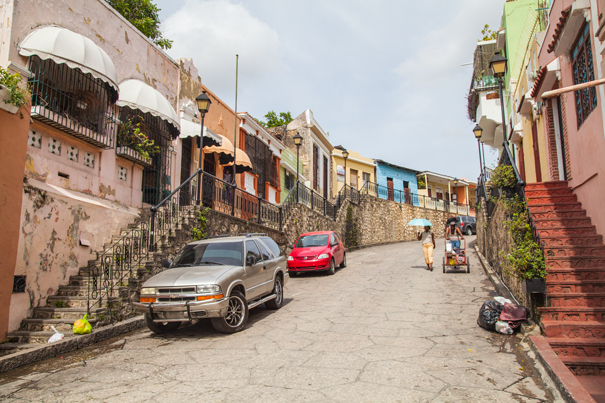 If you want to read more…
READ the FIRST part of my Travel Journal about the Dominican Republic
READ the SECOND part of my Travel Journal: Bahia de las Aguilas, one of the most beautiful and uncontaminated beaches in the world.
SEE all my journeys on the world map
SEE the Travel section of my blog
Coloniale City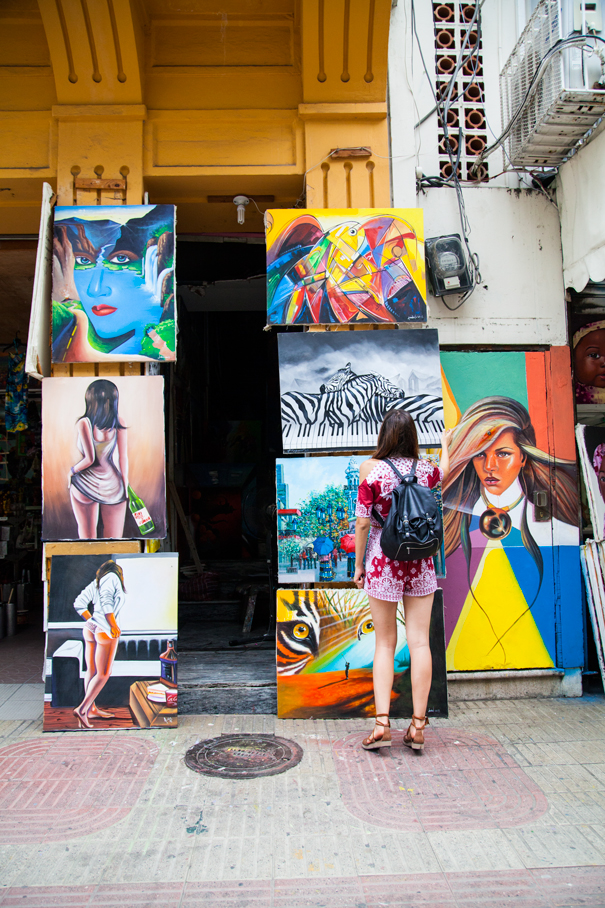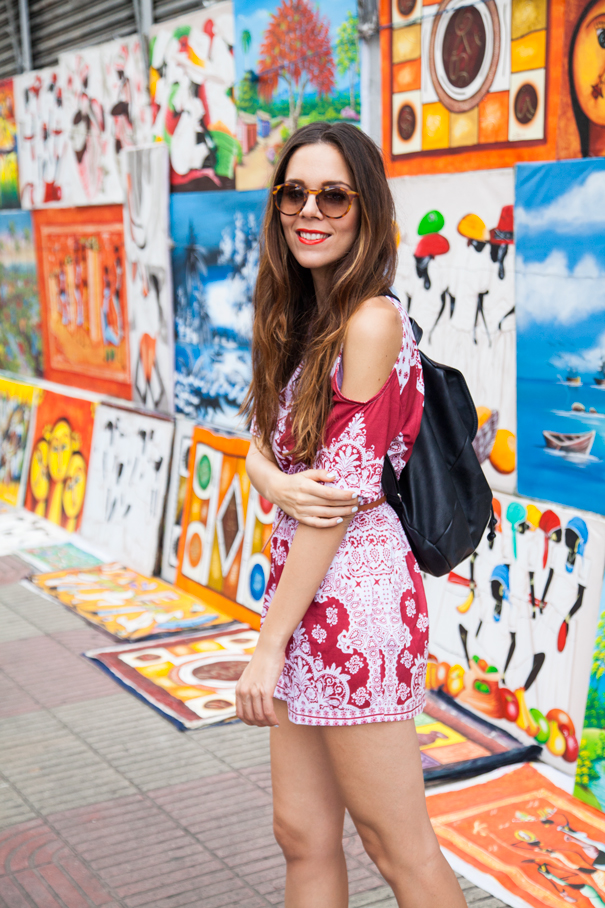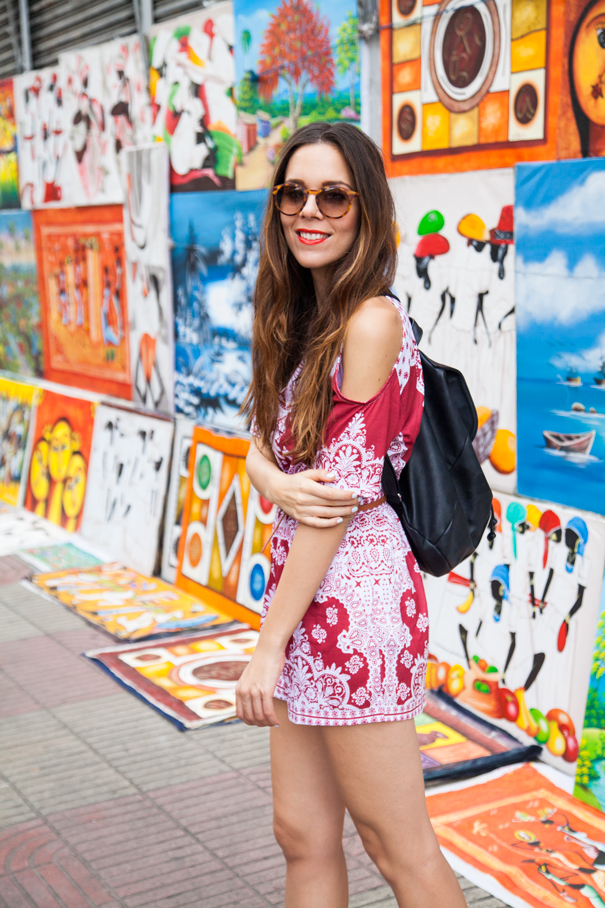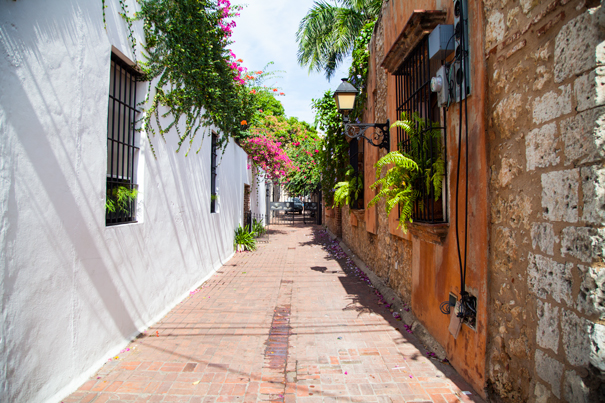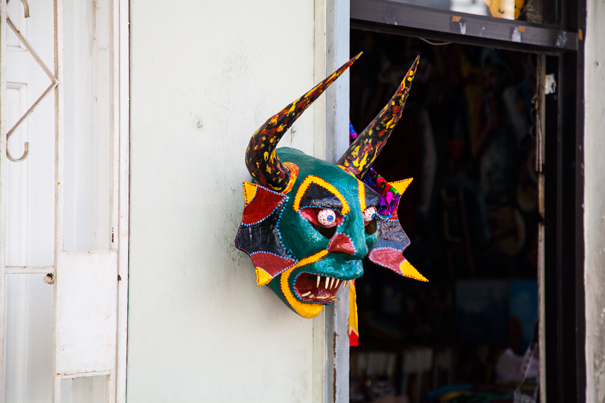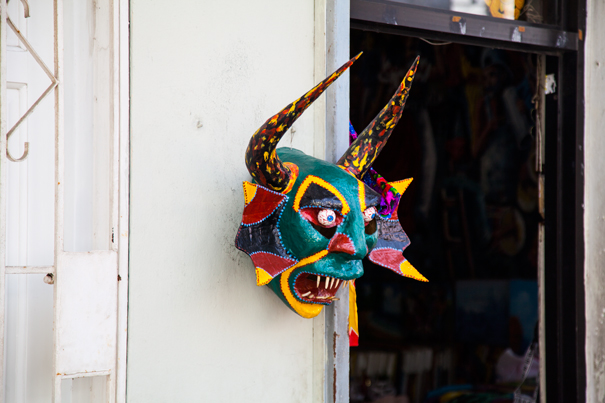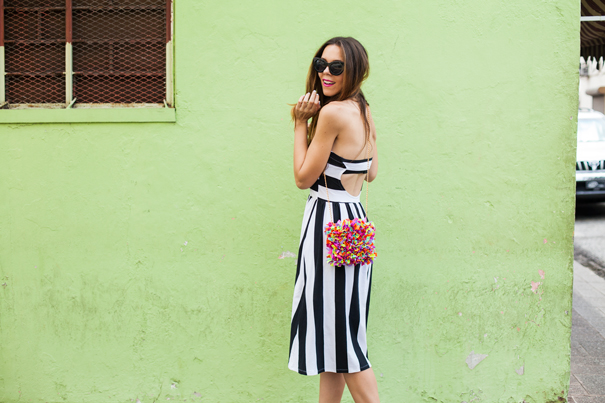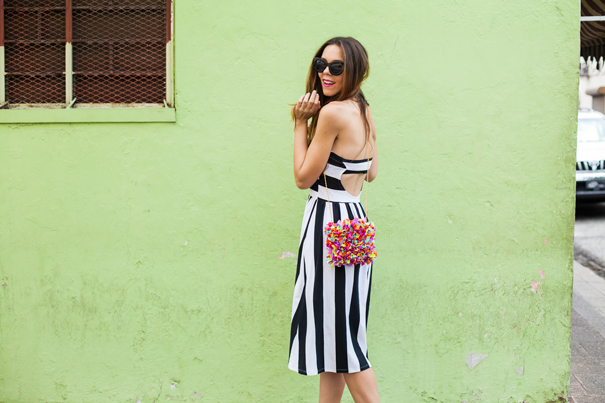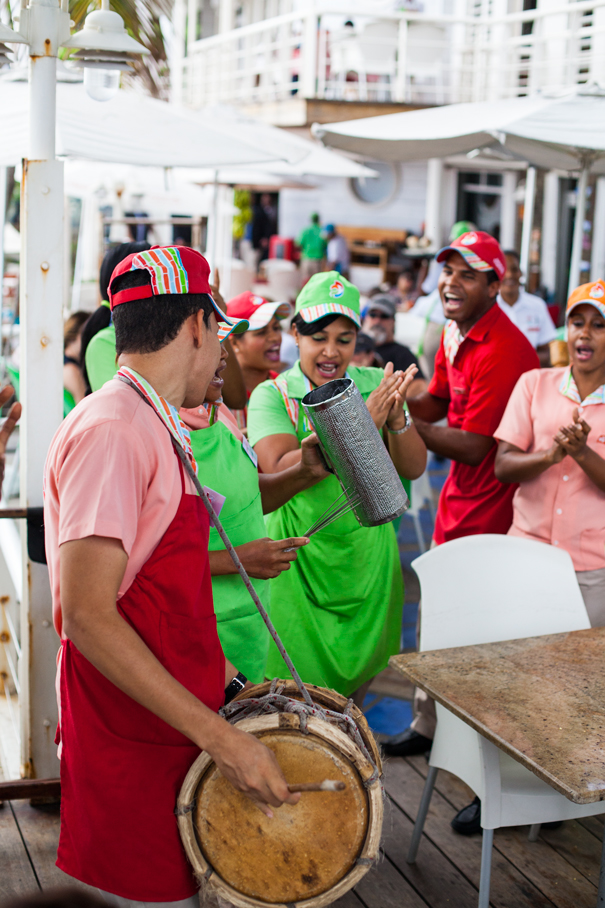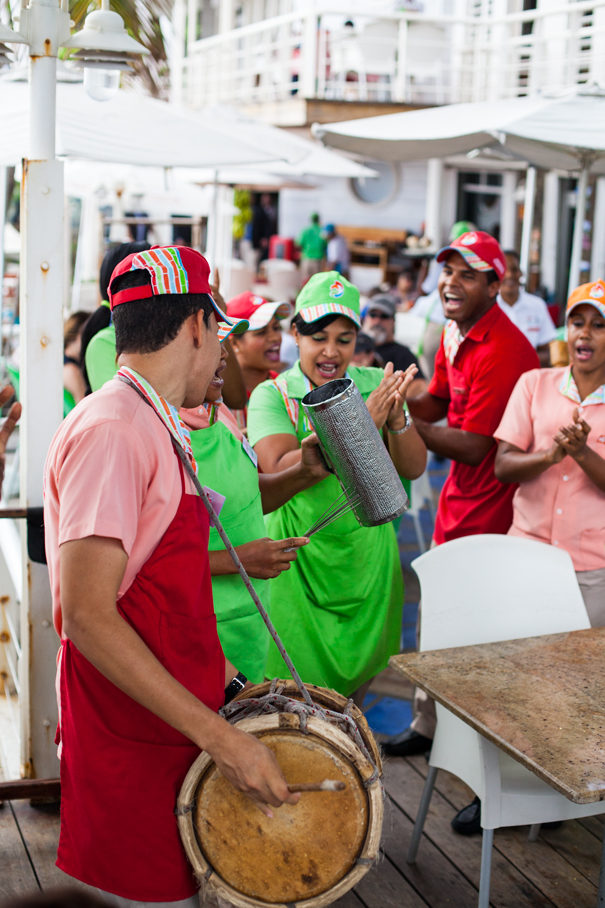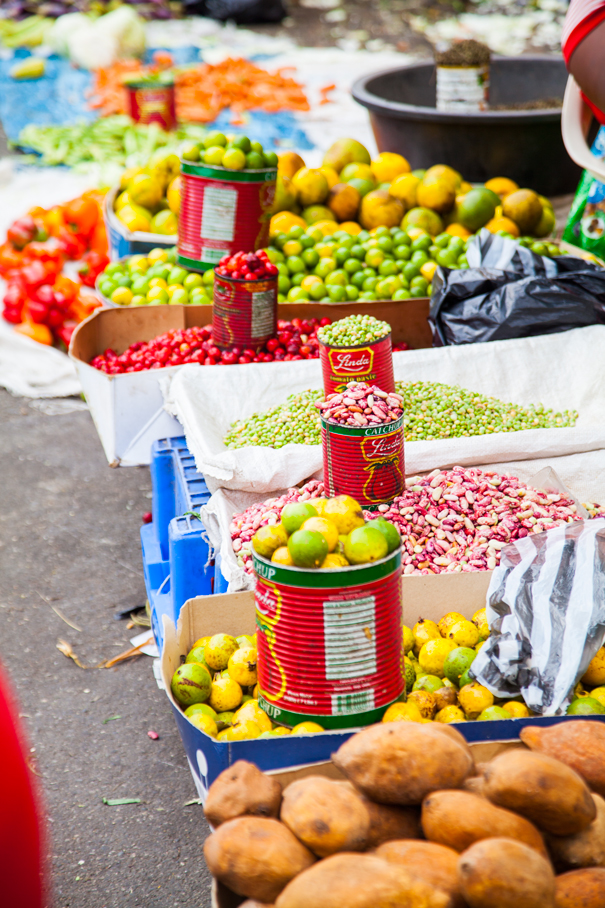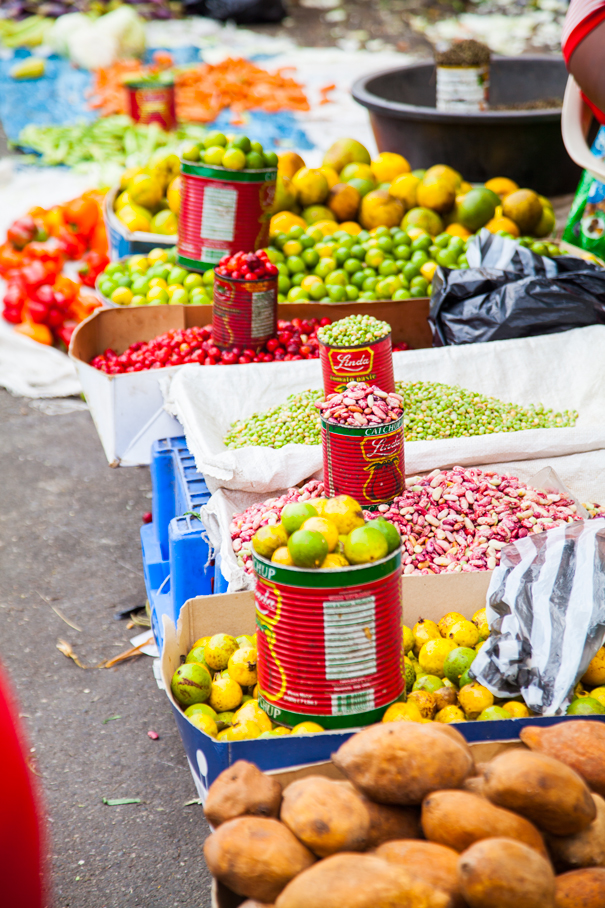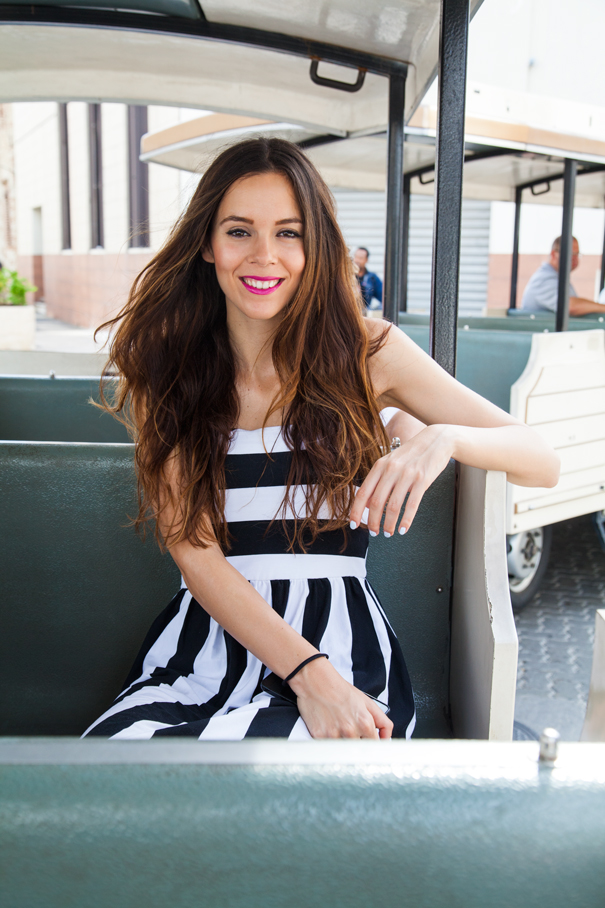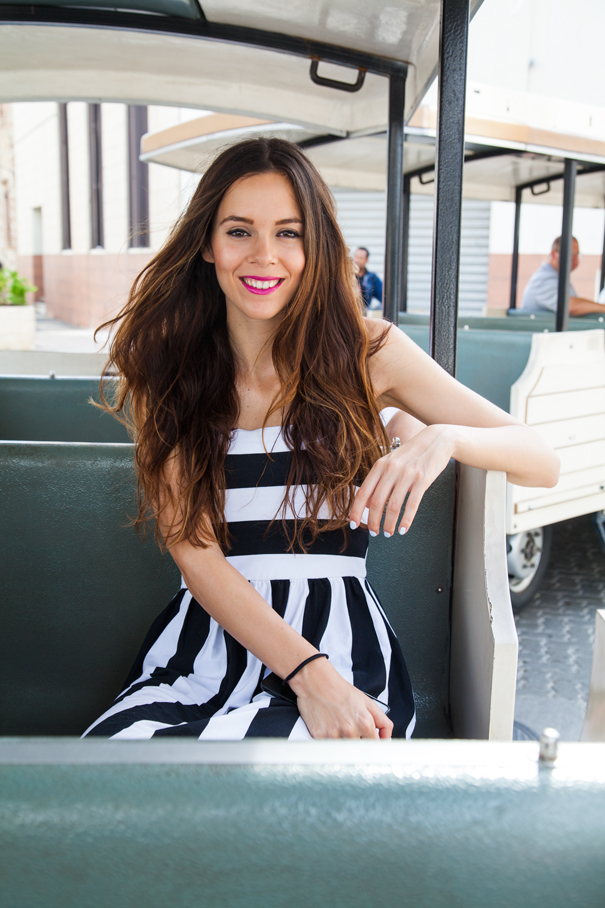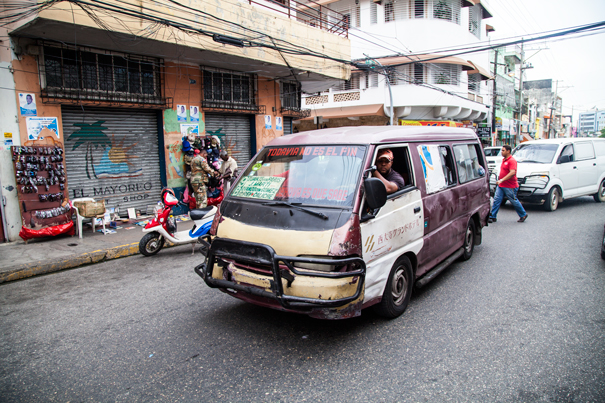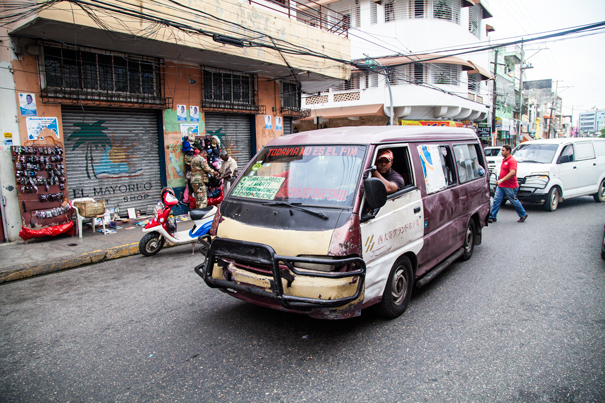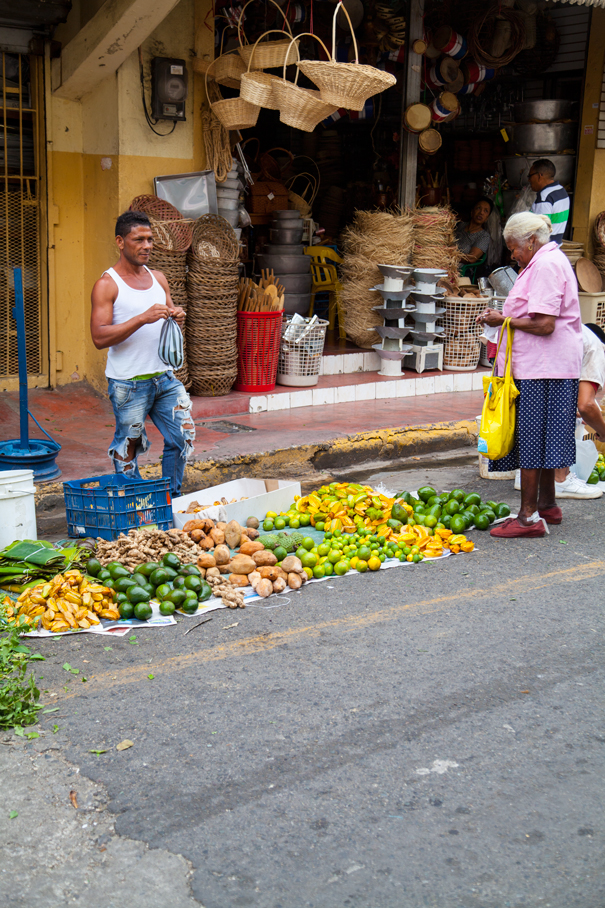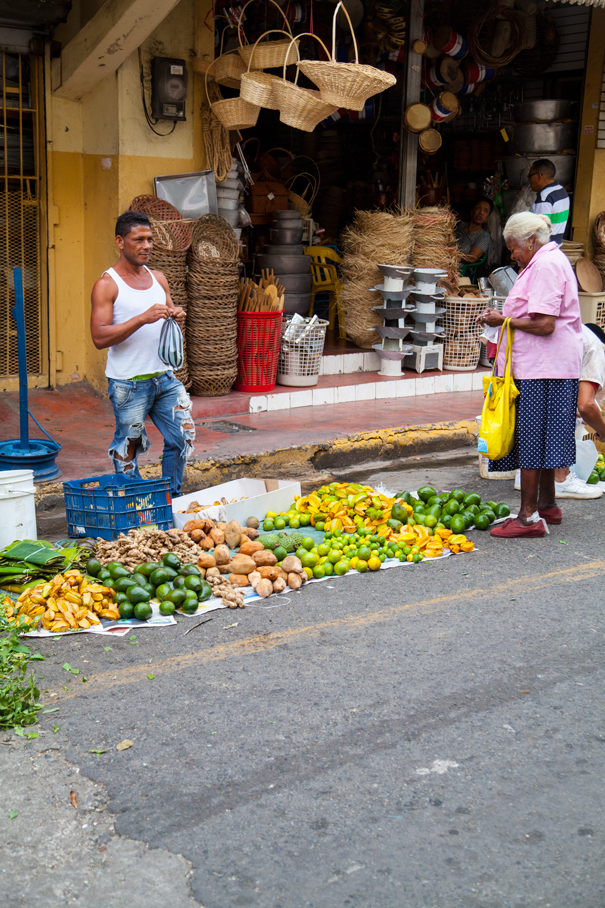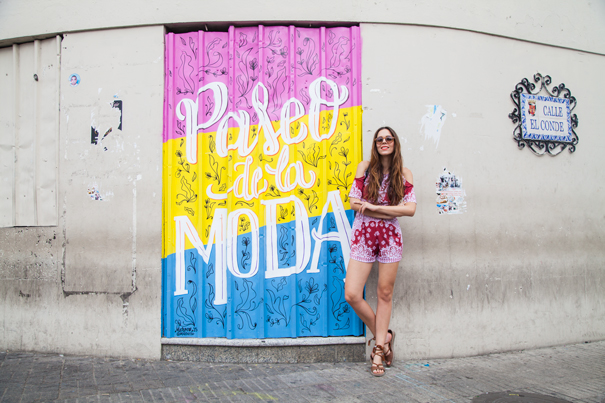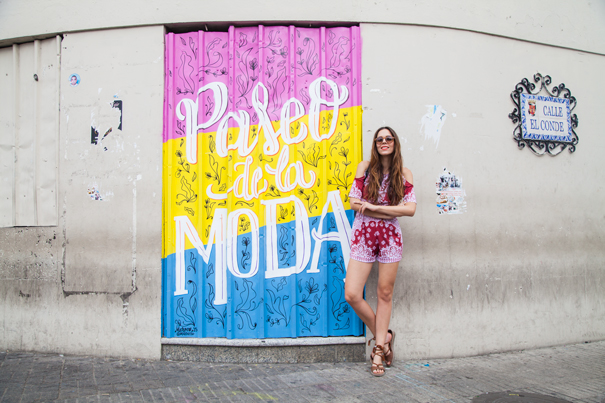 Santo Domingo: Great Shopping!
–
Galeria Toledo  has been my first stop: it's an art gallery (also a design residence), where you can buy beautiful bags and necklaces. I fell in love with a super colorful bag, made by Petunia, what do you think about it? I'm madly in love!
Other important stop to Jenny Polanco Atelier: you're going to loose your mind for her collections of dresses, pants, white blouse with soft fresh fabrics, really chic! You can also complete your outfit with some unique accessories made by Jenny or wisely chosen by her. Big collars, bracelets with stones, clutches made of nacreous or hand-painted wood, panamas… There, we took some photos with different outfits, I couldn't resist! What do you think of this Dominican style?!
Do some shopping if you had the chance: prices are very good, things are more affordable than Italy, even design pieces or cool designer clothes! Also stop at some of the characteristic little shops that sell panama hats, chocolate (you have to try Rum Chocolate) and cigars.
Galeria Toledo 
L'atelier di Jenny Polanco
Three outfits by Jenny Polanco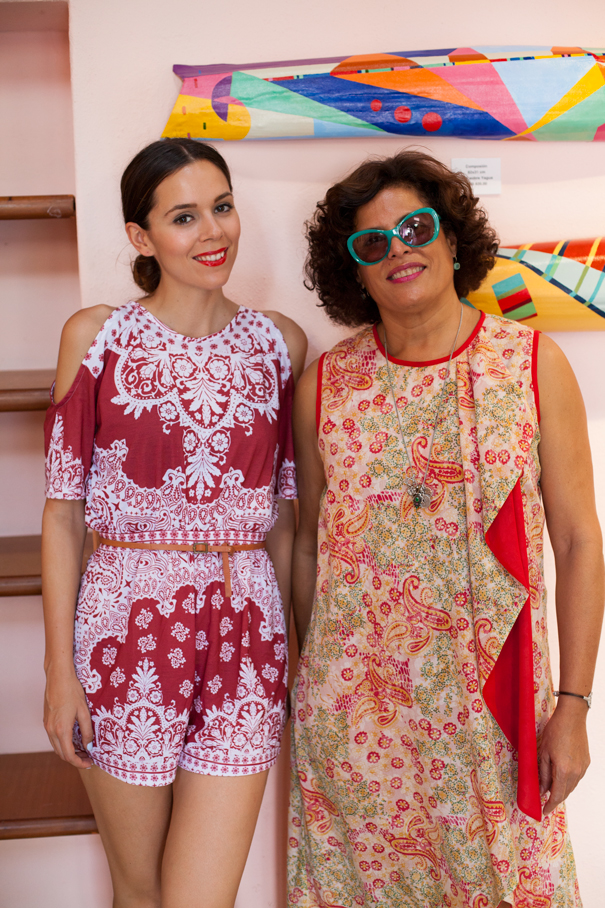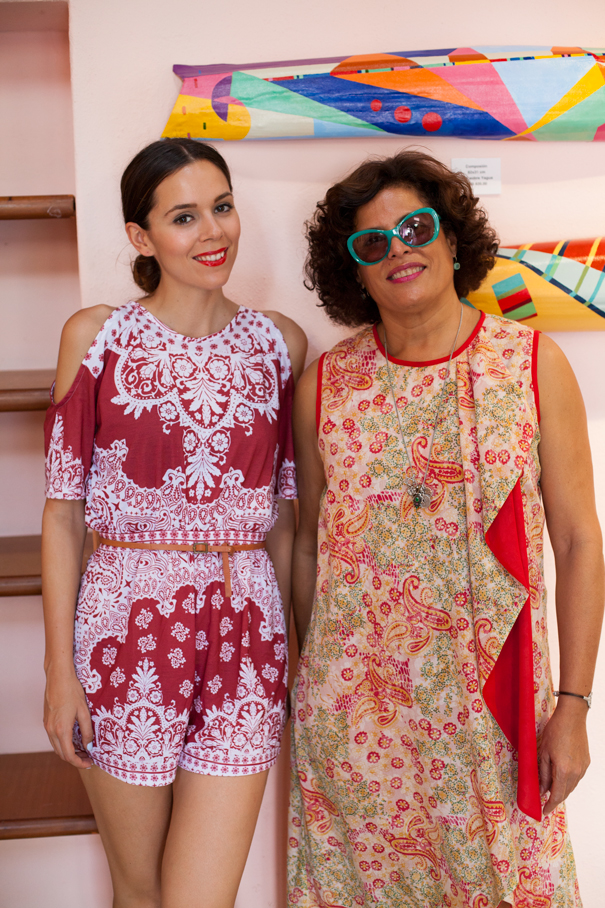 Santo Domingo: Night Life, the New City, Merengue and Bachata
–
I also recommend a visit to the modern area of Santo Domingo, with its rich and elegant malls (like the Blue Mall), starting your tour having lunch to the gourmet restaurant Travesias managed by the chef Tita. She uses only Dominican produce: her cuisine is chic and gourmet: meat empanadas, fried goat cakes, tostados. If you are in the colonial city, you should not miss the happy hour at Hotel Billini (that has gorgeous design rooms), with a wonderful sight on Santo Domingo's roofs, illuminated swimming pool, elegant atmosphere. Then, I recommend to have lunch or dinner at Hostal Nicolas De Ovando (that offers some cool design rooms too) and a live concert of Bachata or Merengue at Bar Lucia 2013 or at Casa de Teatro. The night life in Santo Domingo is varied and lively! You must try a shot of MamaJuana, with wine, rum and honey: they say it's a powerful aphrodisiac!
Botanical Garden
Travesias Restaurant
Speaking of nightlife, we had an amazing dancing experience. I strongly recommend you to have a lesson of Merengue and Bachata. Dominicans have rhythm running in their blood. Music is everywhere, at every hour of the day and the night, people dance in the streets. Merengue and Bachata are the typical dances and music genres of Dominican Republic. So, a two hours lesson in a dance school is the perfect experience to be ready to party on the dance floor at night! We tried some moves at Dona Chicha Dance School. It's been great! I must admit that I'm not genetically designed to make these fluid Latin moves (let's say that I'm like a piece of wood, (HERE you can watch the hilarious video that proves what I've just said) :)) but it's been an amazing, unique experience! I recommend you to try, even if you are enemy of the rhythm like me!
See you soon Dominican Republic! I'll keep you in my heart! I hope that you enjoy my report from the Dominican Republic! I tried to make you feel all the emotions that I've lived in this beautiful land. If you have questions, advice or you want to learn more about my trip write a comment! I can't wait until my next journey!!
If you want to see more pics follow me on Instagram: @ireneCCloset www.instagram.com/ireneccloset, on Twitter, and onmy face Facebook page Irene Colzi!
Thanks to Tourism Authority of Dominican Republic. #LoTieneTodo
>
—
READ the FIRST part of my Travel Journal about the Dominican Republic
READ the SECOND part of my Travel Journal: Bahia de las Aguilas, one of the most beautiful and uncontaminated beaches in the world.
SEE all my journeys on the world map
SEE the Travel section of my blog


Condividi