Santo Domingo: Exploring the Capital of the Dominican Republic. Colorful Houses and Great Shopping!
Santo Domingo. After the writing about the first part of our trio in the most authentic Dominican Republic and showing you photos of some of the most beautiful beaches in the world, the last episode of our journey is in Santo Domingo, the capital city.
Santo Domingo is an incredible city. Coming from the desert roads and the quiet atmosphere of the southwest, we've been overwhelmed by a sudden wave of noises, colors, cars and modernity. Here is not like the poorest, authentic and quiet southwestern area, the capital is about many different influences, music, clubs, markets, the botanical garden, boutiques and history… Our visit in Santo Domingo started from the colonial city, the oldest party of the capital, with colorful houses, small boutiques, colonial ruins and ancient buildings: a really nice place to be! Just imagine that 500 years ago, the first colonists of the New World walked along this narrow streets with palm trees, colorful houses and the fragrance of coffee, chocolate and tobacco in the air… The Colonial City is an UNESCO World Heritage Site: the first settlement dates back to 1496 when Christopher Columbus' brother was exploring the island for the Spanish Crown…So Santo Domingo is the most ancient ever founded in the New World. An actual outdoor museum: you still spot some ruins of the first buildings ever made by Europeans in America. The Chu Chu train brought us in a tour through the city to show us the best areas where we then went back to walk around and explore more extensively.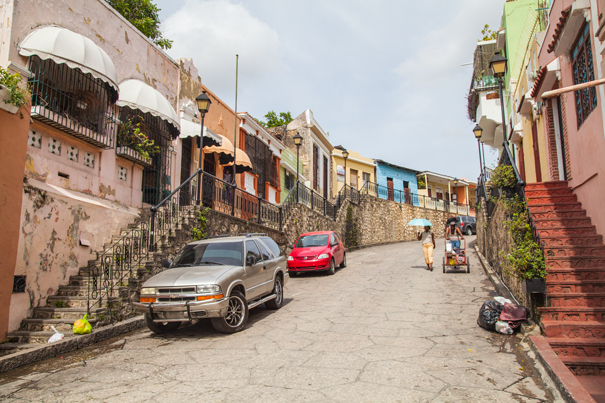 If you want to read more…
READ the FIRST part of my Travel Journal about the Dominican Republic
READ the SECOND part of my Travel Journal: Bahia de las Aguilas, one of the most beautiful and uncontaminated beaches in the world.
SEE all my journeys on the world map
SEE the Travel section of my blog