Disneyland Paris: my guide… for adults!!
Disneyland Paris. The first time I went to Disneyland Paris was with my parents at New Year 1999-2000. I guarantee that even after 16 years the excitement is still there and honestly I couldn't wait to go back! Disneyland Paris really is a place where dreams come true, where we adults can reminisce about our childhood, and bring back memories that we had forgotten, which is so exciting. Basically, Disneyland Paris is a world of magic, carefreeness, serenity for children of today and from the past.
During our trip (together with Human Safari, Matcha Latte and Il Turista) we stayed for two nights at the Newport Bay club hotel, the 4 star Disney hotel that has been recently renovated and is a 10 minute walk from the entrance to the park and the Walt Disney Studios, which is the second part that opened 10 years after the founding of Disneyland Paris. Our first dinner in the hotel was of fish (what else in a nautical-themed hotel?) with lots of shiny strawberry cocktails with amazing sweets (we are at Disneyland, after all!).
Disneyland Paris: my guide… for adults!!
—
Like all those who stay at the Disney hotels (click HERE to see all the Disney hotels for all budgets!), we got to enjoy the park for two hours before it is open to the public at 10am (it closes at 11pm). This is amazing to be able to see the site while it's not so frantic and to try out all the rides without enormous queues. I would also recommend getting a FASTPASS (here's all the info) for very useful queue-jumping!
Disneyland isn't just for children… Giovanni and I would absolutely go again (with all the friends and couples that we met who were also there with no children!).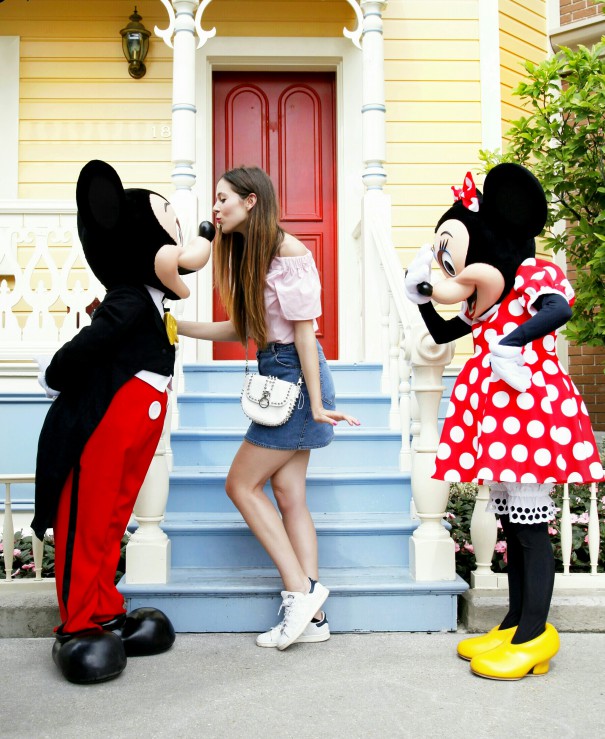 (Continued…)