A weekend in Paris: here's our adventure!
A weekend in Paris. Hi girls!! I'm writing to you on my way back from 4 amazing days in Paris and at Disneyland together with Human Safari, Matcha Latte and Il Turista. Paris is a city that I will never get tired of: I'm often here for work, fashion events, new openings and now Paris is like my second home (do you remember my post on "What to do in Paris, my top 7 attractions"?). It's an elegant city that's full of culture, great shopping and amazing food: a cared for and well-organised city. This time, however, my trip to Paris was with the French Tourism Office,  CRT PARIS ILE DE  FRANCE, and Disneyland Paris, who invited me to their amazing wonderland for a weekend in Paris (which I have been wanting to do for years). Let's start at the beginning…
After flying with Air France from Florence to Paris Charles de Gaulle, we had a fantastic lunch in the famous Hall M Lounge with Air France (with a divine buffet, a relaxing area, massages… et voilà!) and a private tour of the "giants of the sky" of Air France, including the Airbus A380, as you will have seen on Snapchat. The first stop was the Hotel 1K where we left our bags and went off for an evening that we were SO excited for… the Moulin Rouge! 
Weekend in Paris with a show at the Moulin Rouge!
–
After having seen the famous film, one of things I wanted to do more than anything was to see a show at the magical Mouline Rouge, one of the symbols of the Ville Lumière. We also had a fantastic gourmet dinner in true French style, lit up by the beautiful red lights in the centre o f the table, and all washed down with sips of scrumptious Champagne before the show. It's not possible to take photos during the evening, but I can guarantee you that the show will exceed your wildest expectations. The show leaves you breathless! Sensual but refined, entertaining, dreamy but never erotic. The dancers' costumes are all circus-themed, including animals, historical Paris, the 1980s, the 1920s, and they all have amazing details which makes the nudity very elegant, and bring adrenaline to the gorgeous cabaret dancing. HERE you can see a mini video of the show.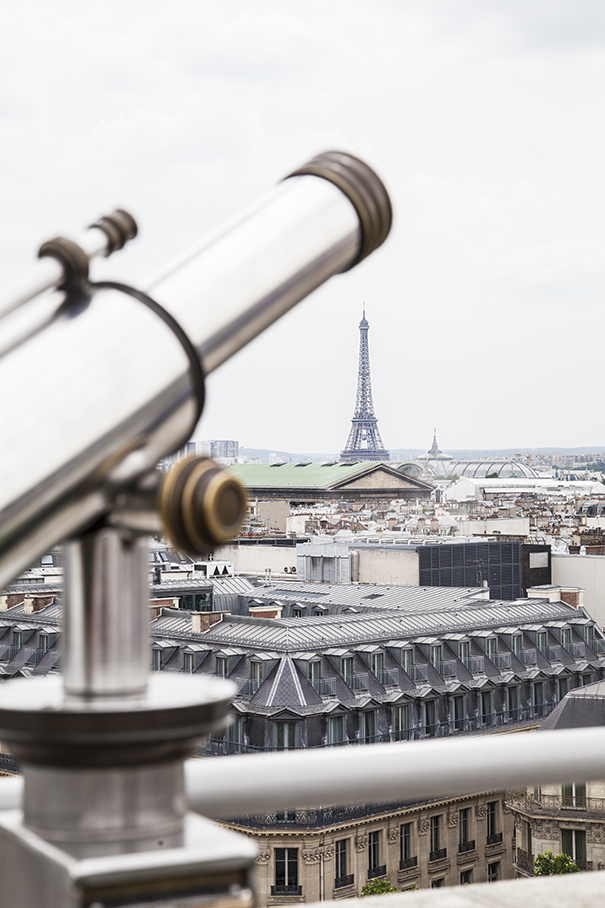 (Continued…)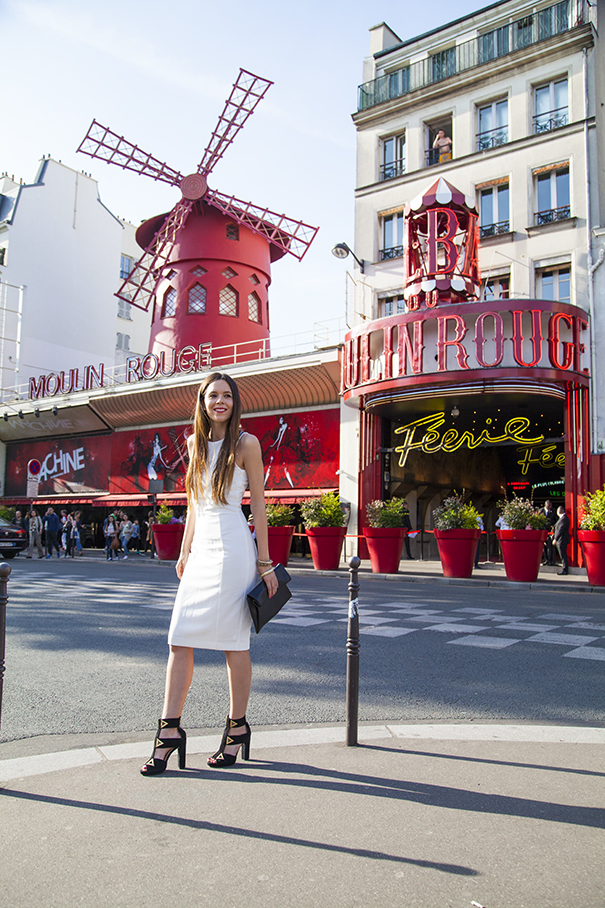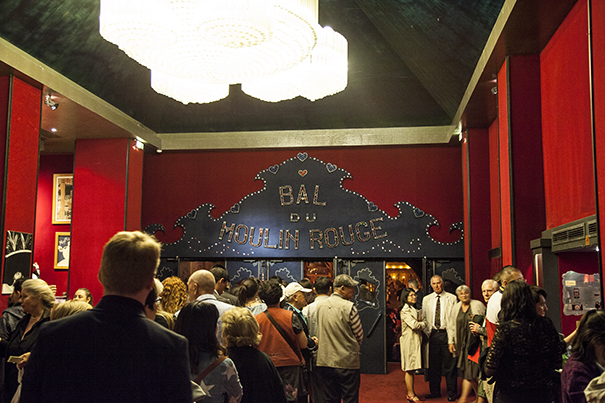 The next morning we rented a fabulous vintage convertible car from 4 roues sous un parapluie, with the classic driver in a striped tee and a little hat (Sooo Paris!!) and we spent the morning whizzing around the streets of Paris until we arrived in magical Montmarte, where there is the Sacre Coeur with its super white towers, its views over the colourful houses and its caricature artists in the square. We had lunch at the La Bonne Franquette where, like the real poets and artists did, we tried the famous absinthe (perhaps a slightly less strong version… :D) and classic Parisian cooking. We also tried the famous Montmarte wine, grown on the slopes. Tucked away in Montmartre there is a winery where they make very particular wine (you have to try it… it's a very controversial taste…)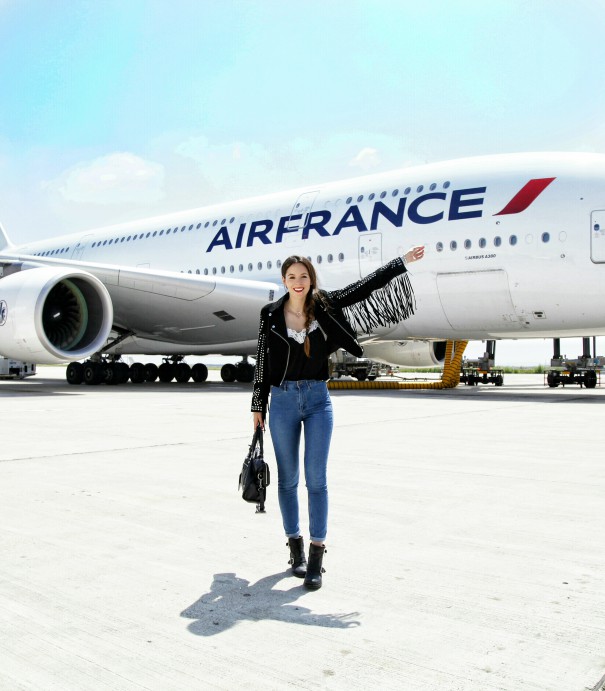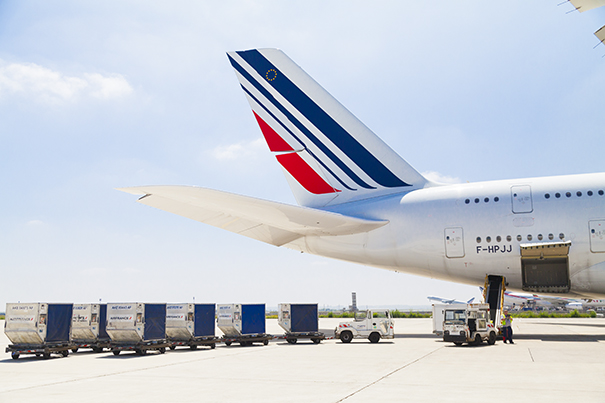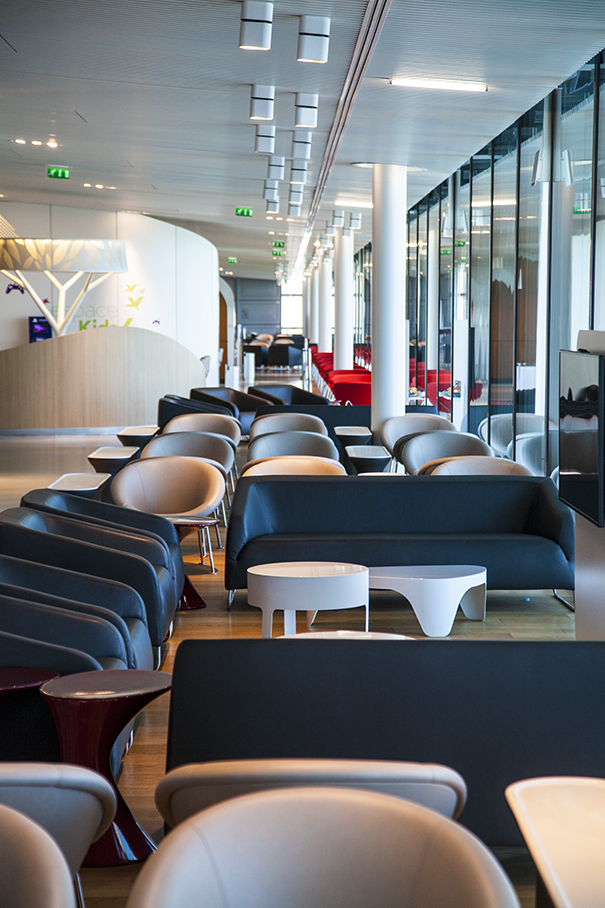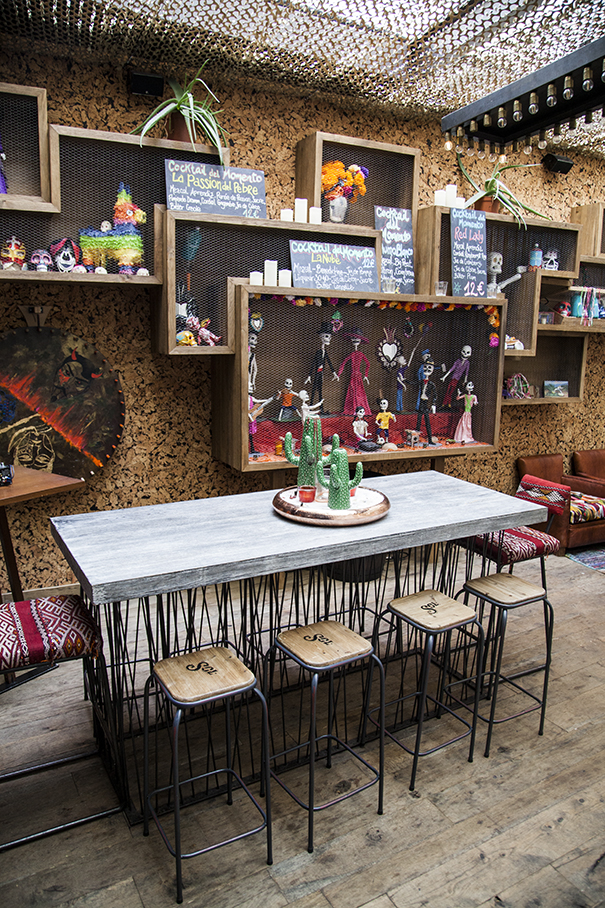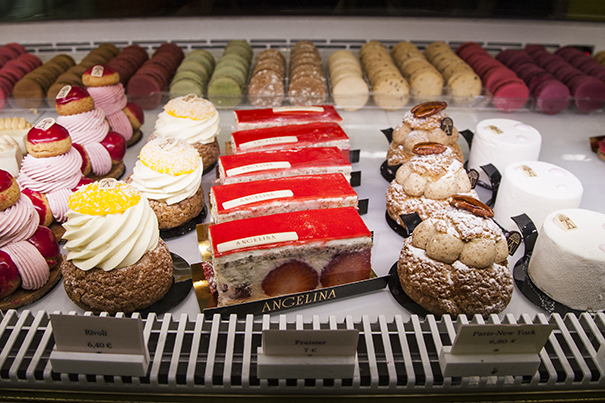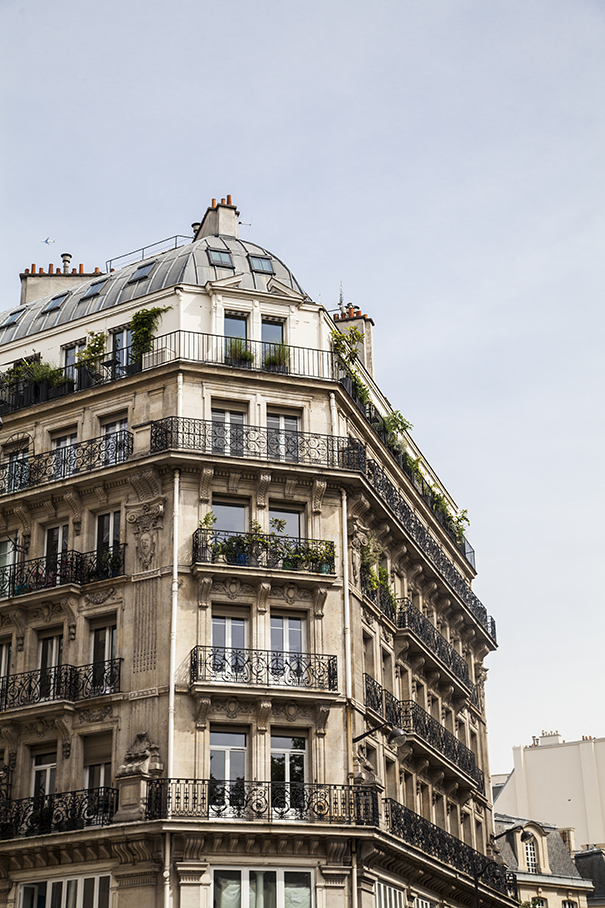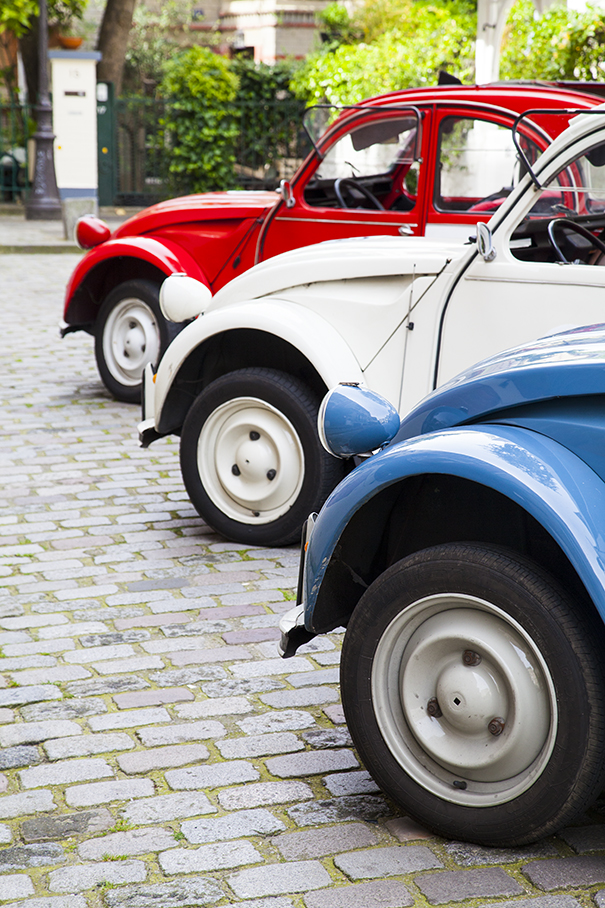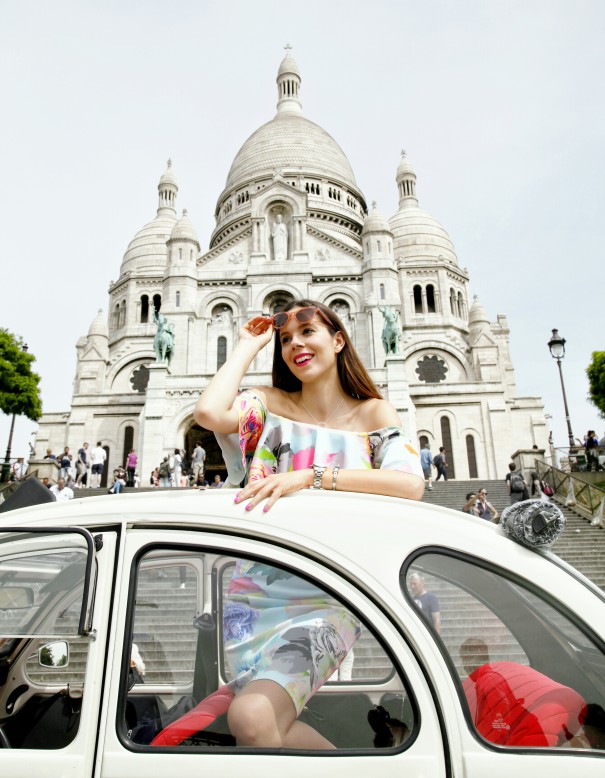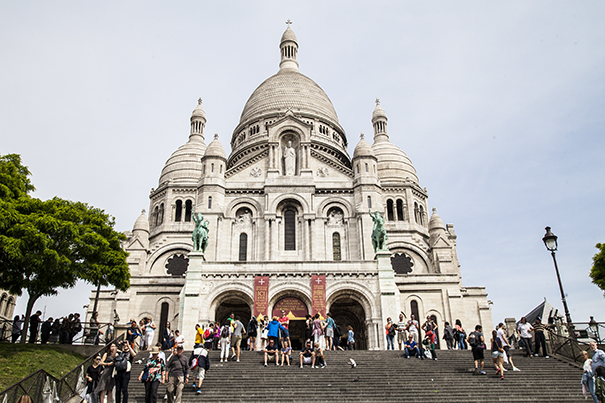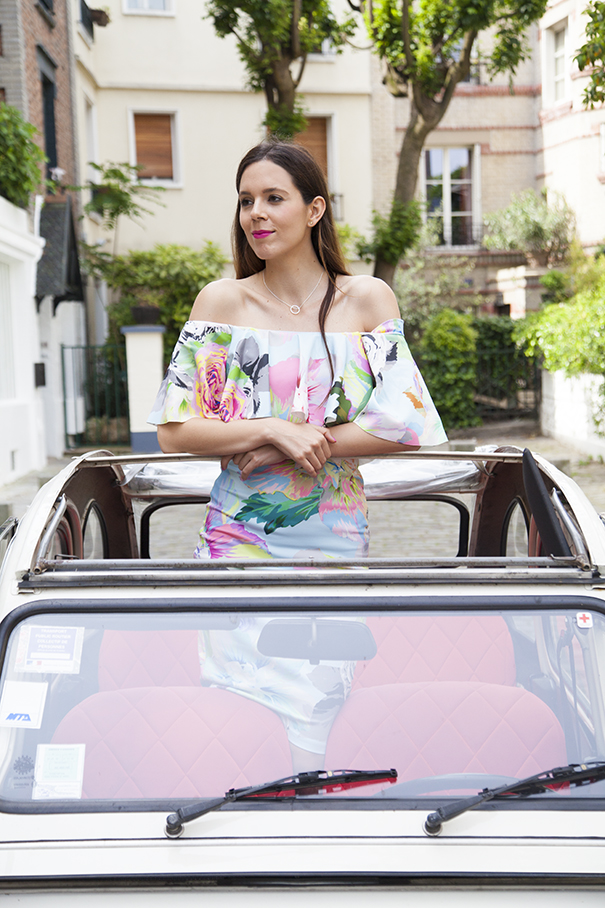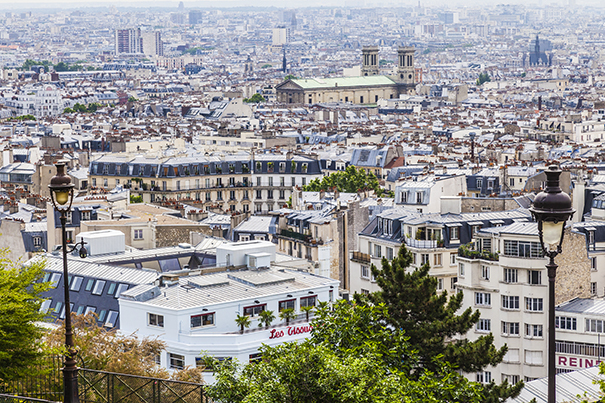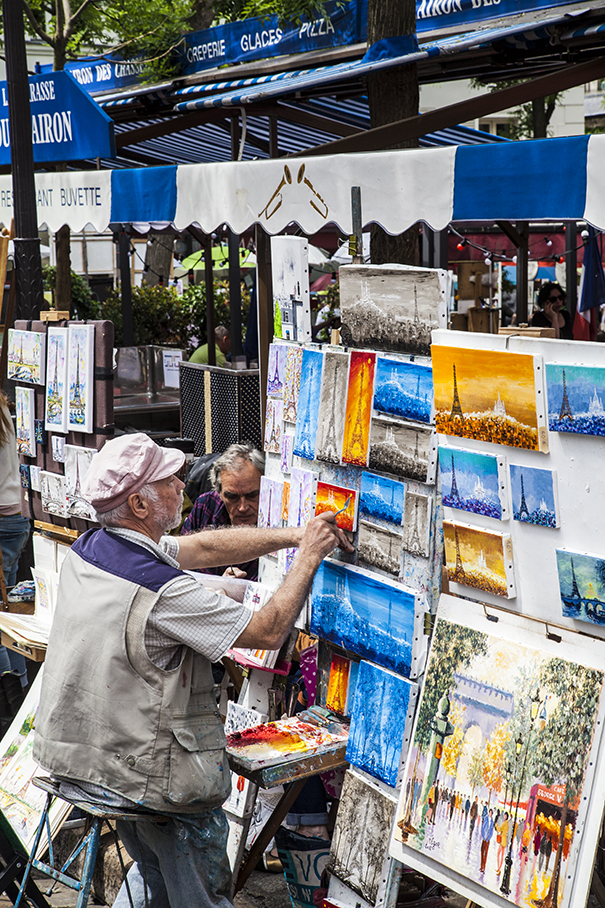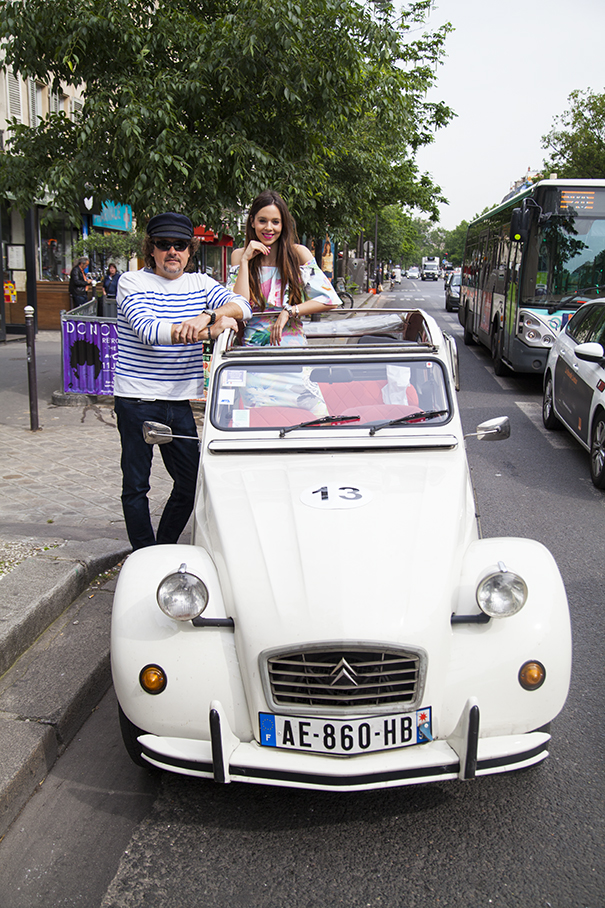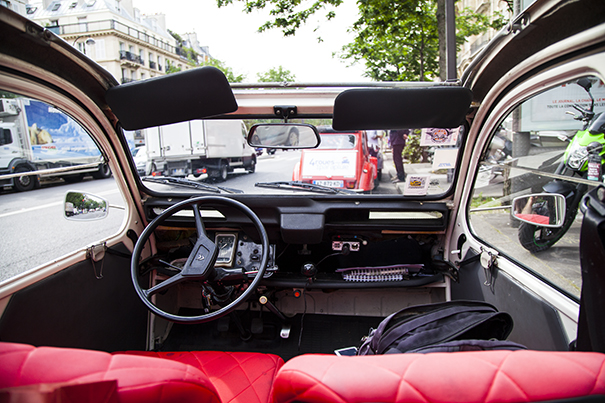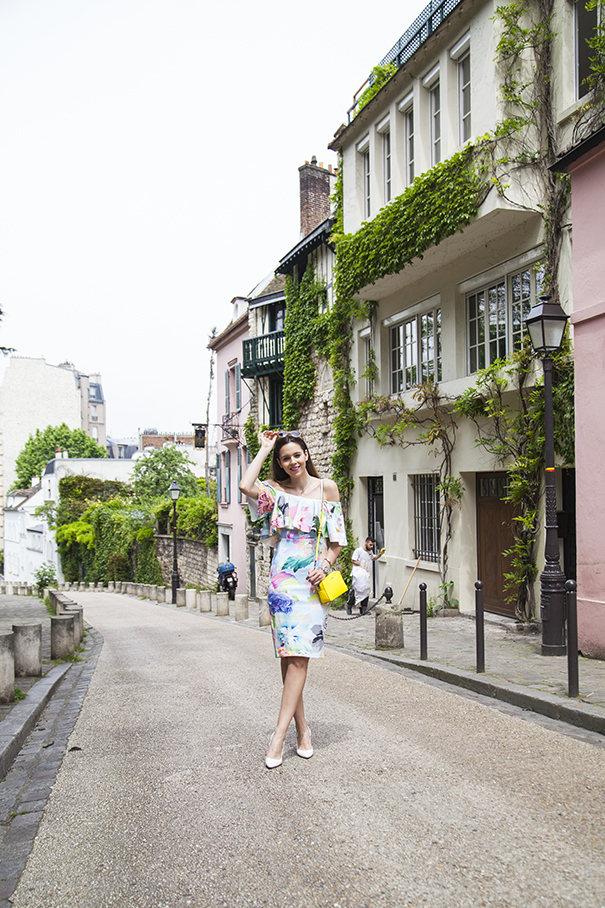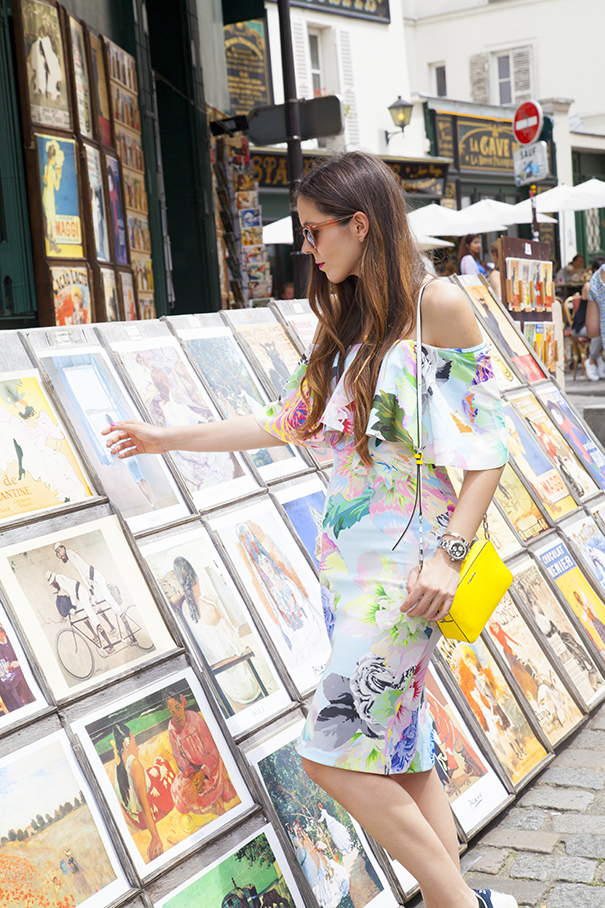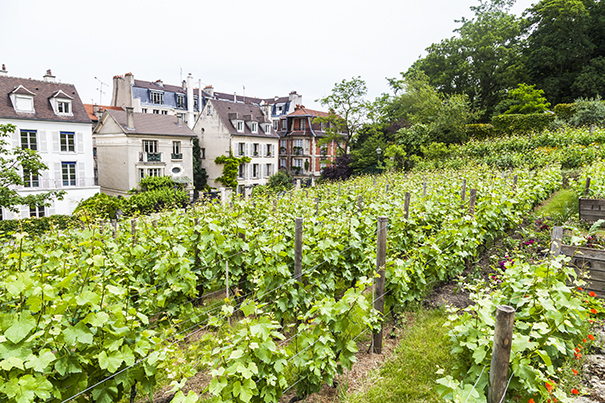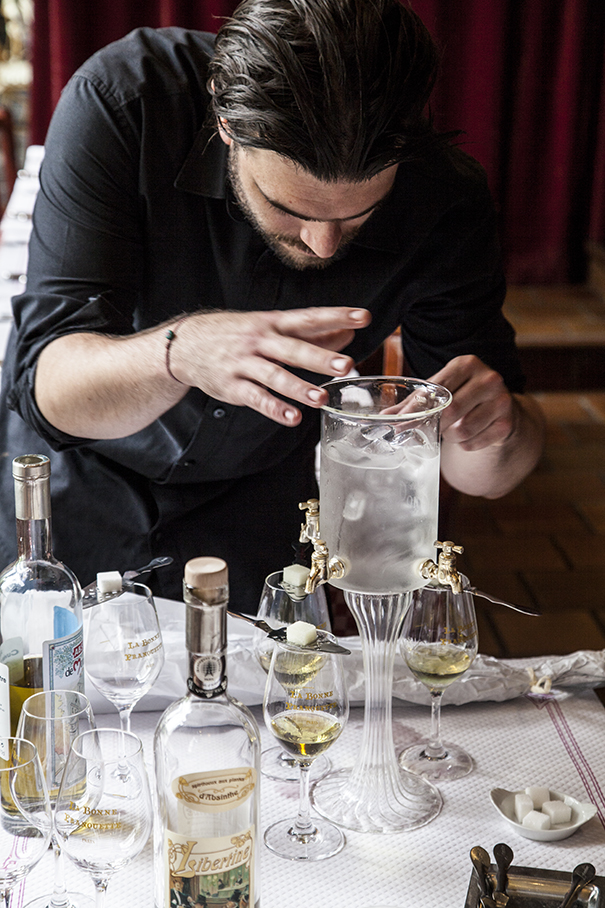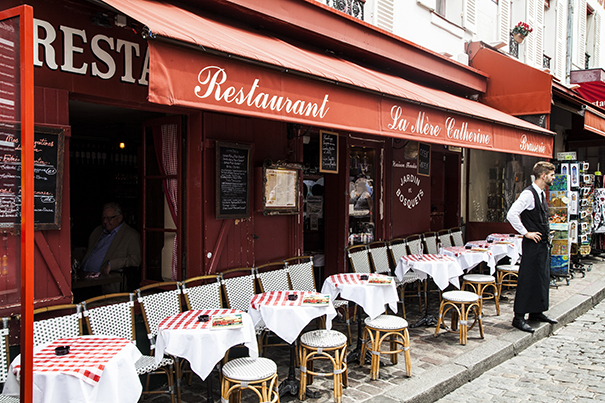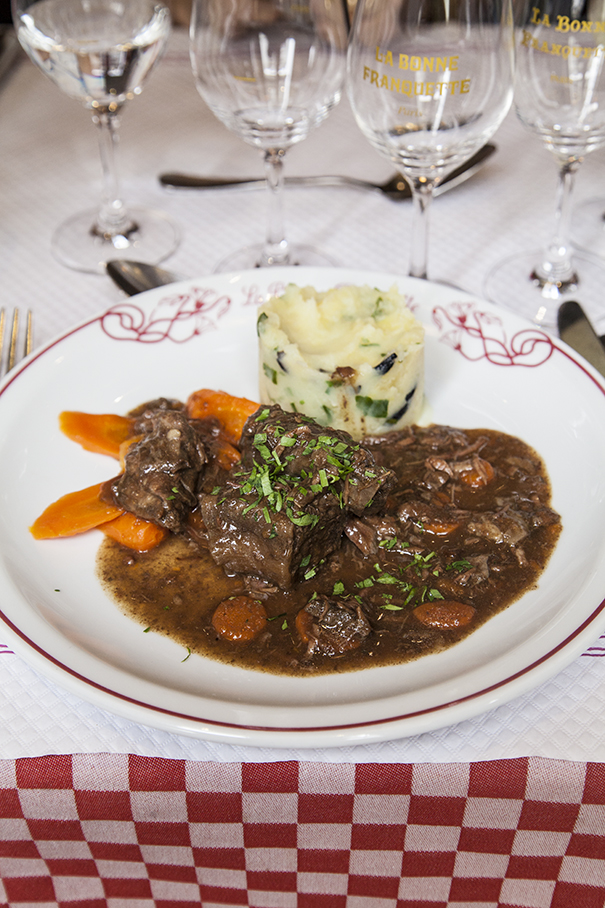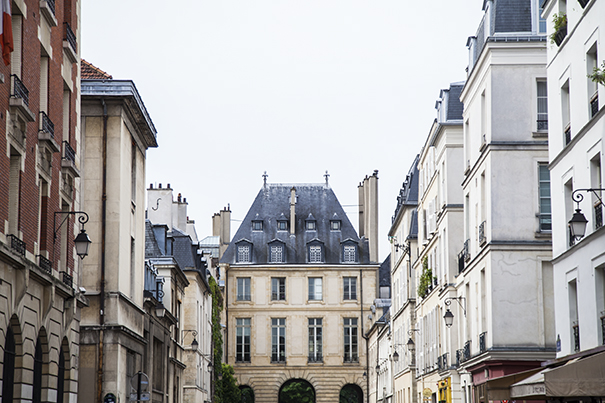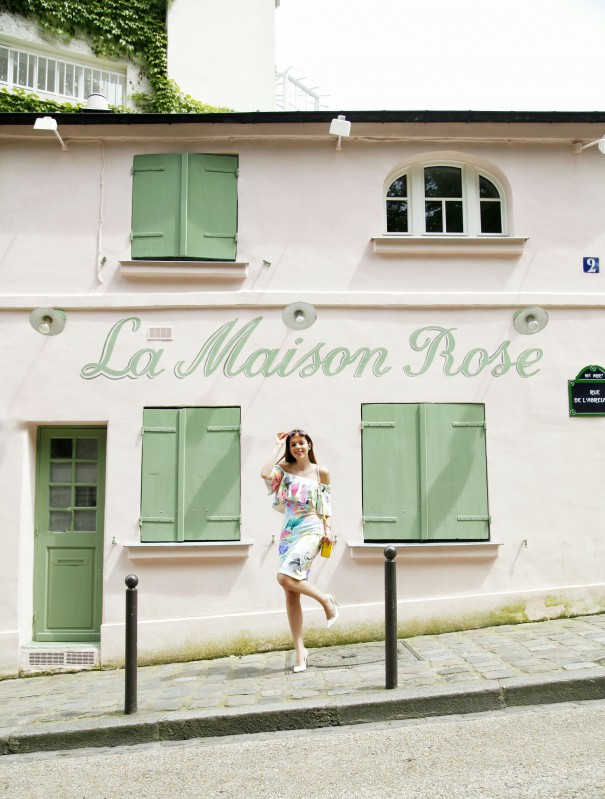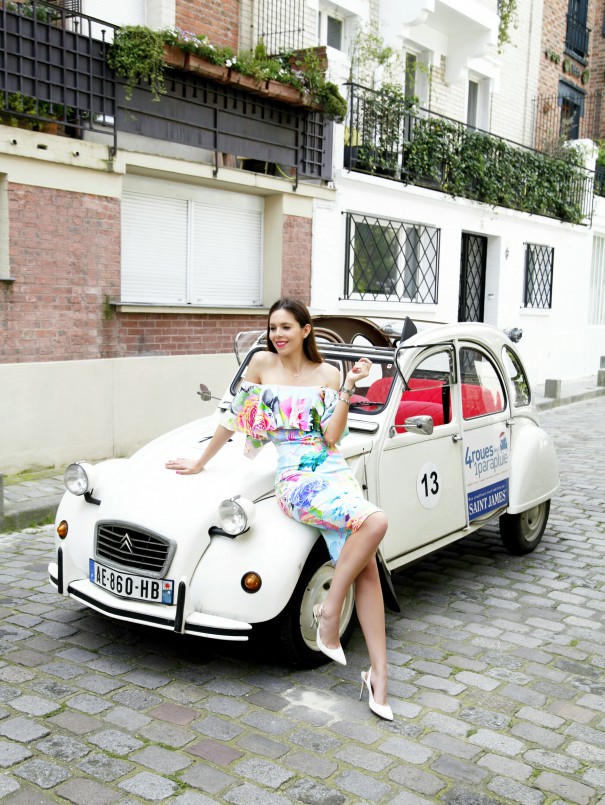 Before heading to Disneyland with TRANSDEV, the final stop was shopping at Galerie LaFayette, an unmissable destination in Paris for all fashion lovers like me (also because the internal architecture and the open-air terrace are worth a visit)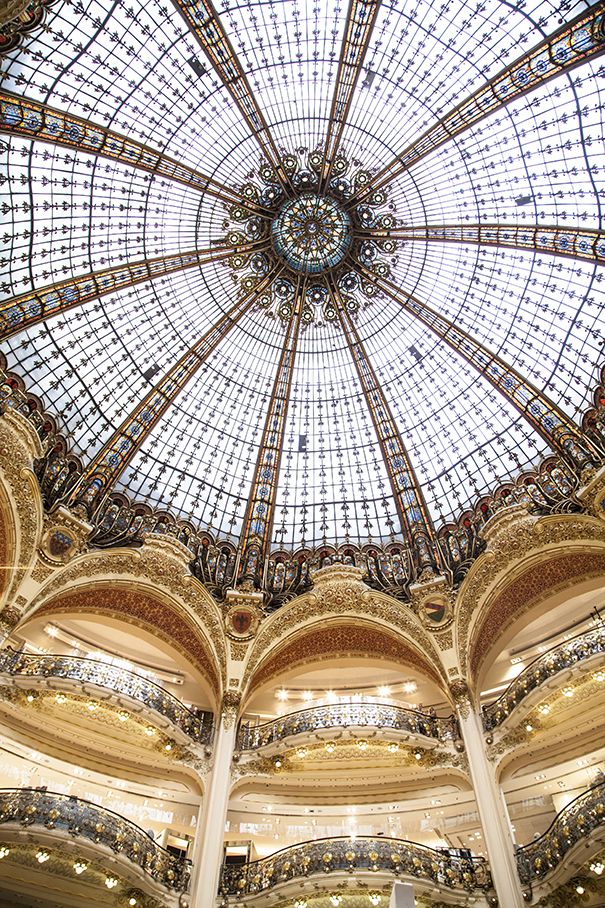 Don't miss my post on Disneyland Paris tomorrow :)
–
FLORAL DRESS: ASOS
SHOES: SARENZA.IT
–
If you want to read more…
–
IN PARIS WITH L'OREAL FOR FASHION WEEK
–
NEWS! FOLLOW ME LIVE ON SNAPCHAT, EVERY DAY :)
All my adventures, training, shopping, backstage action and events… in mini videos that only last 24 hours!
Search for IRENECOLZI or click here www.snapchat.com/add/irenecolzi
P.S. I'm still on Instagram @ireneCCloset (for beautiful live photos, and where I will always respond to your comments and questions!) and on Facebook Irene's Closet , where we can chat all day long about new trends ;)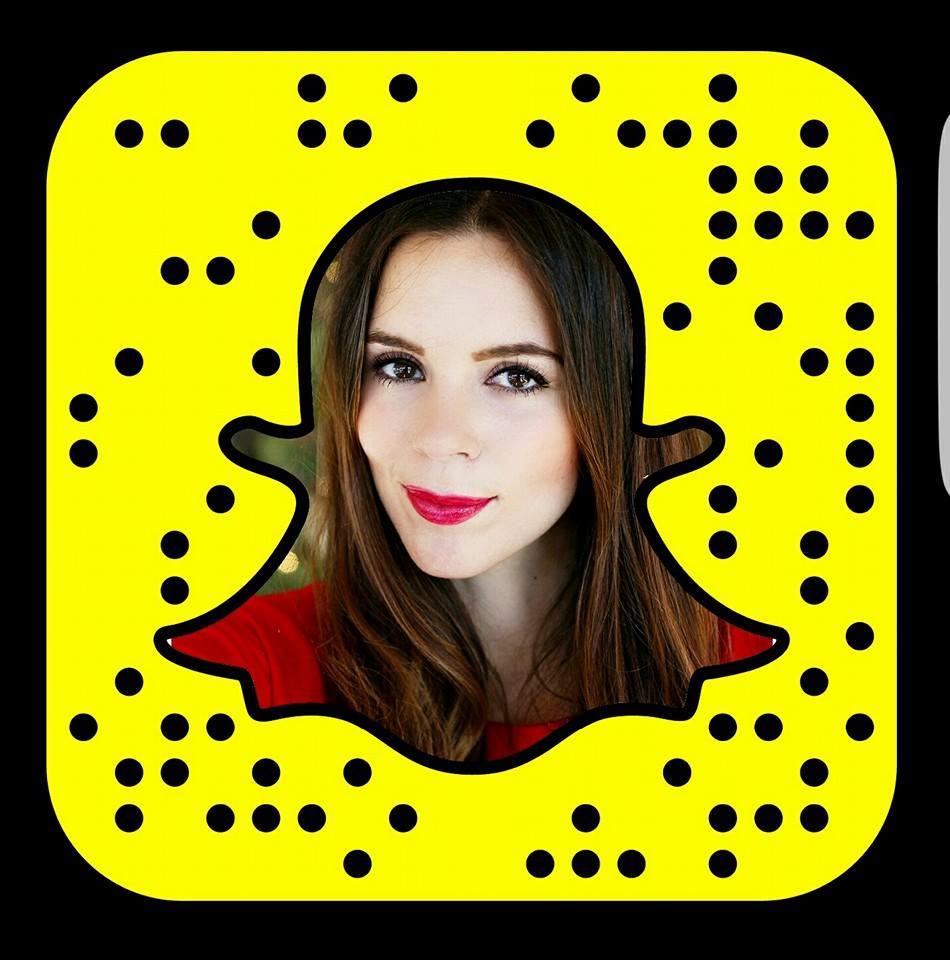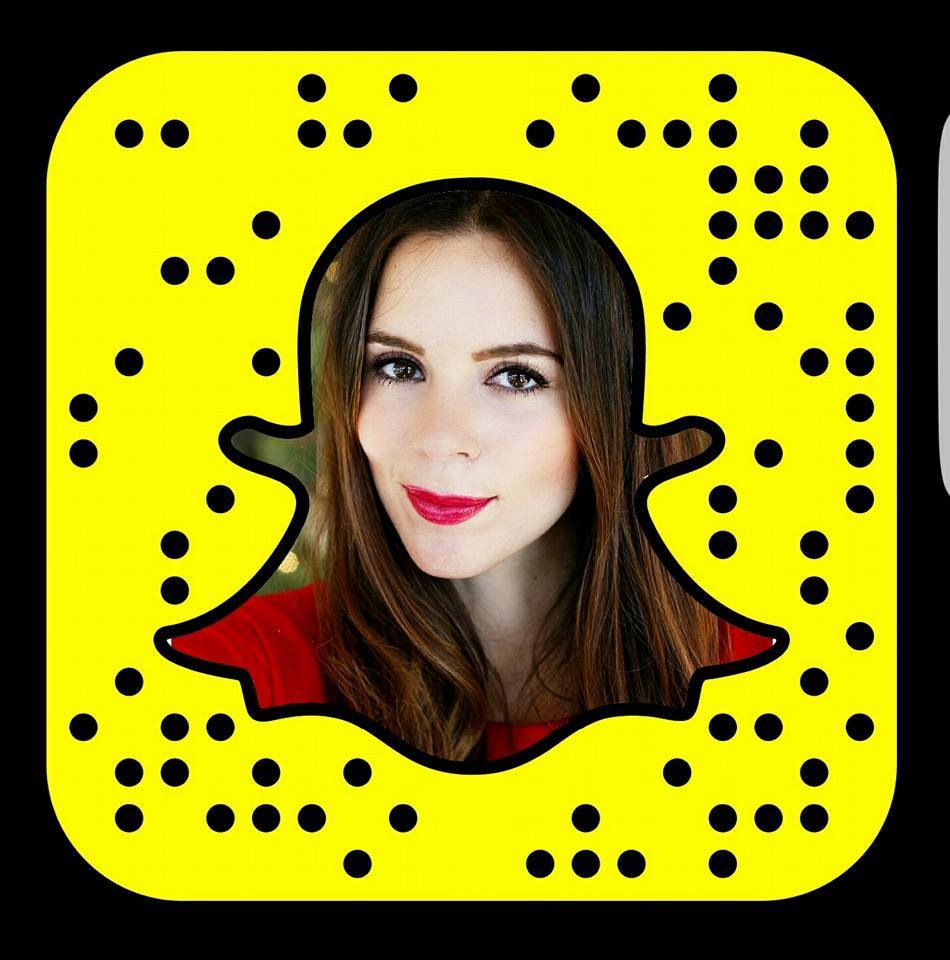 Condividi