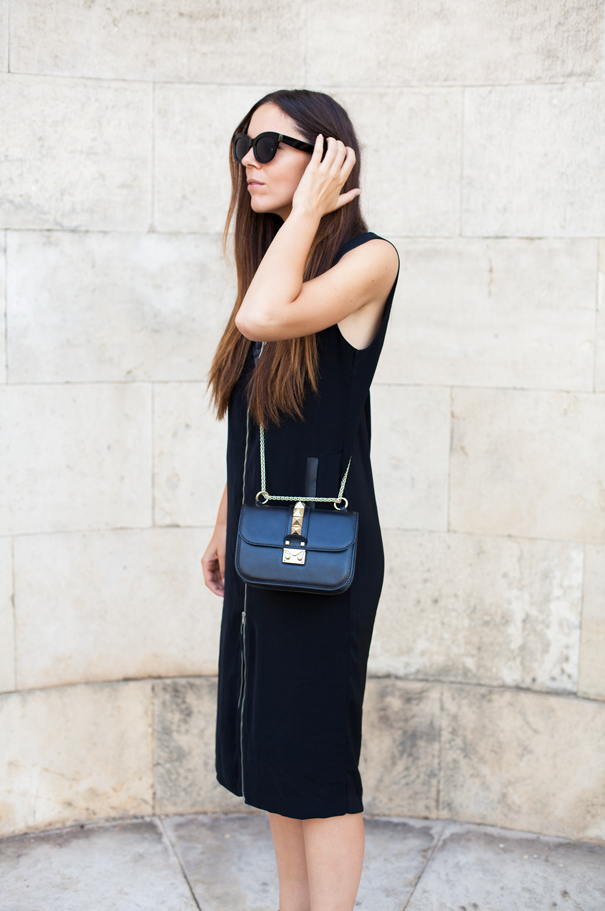 Sheath Dress with a Sassy… Zipper!
Sheath Dress. Are you sick and tired of the same old little black dress,that dress that saves you every time you don't know what to wear? The little black dress is like a life vest when your're drowning in your wardrobe! But admit it, you've had enough! Luckly there're many possible versions of the basic easy Little Black Dress. So, for next season choose a super stylish black dress, with an extra detail or a particular cut that can make the difference ( Take a look to THIS PAGE to see thousands of interesting variants of the Little Black Dress!).
Sheath Dress with a Sassy… Zipper! A Little Black Dress with a Pinch of Spice!
–
I think my version is super cute. Firstly for the cut. I know, I know… some of you will say that it's too straight or that looks like a sack or like a tunic. Well, in this case, that's exactly what makes this dress so cool: it's one of the most stylish cuts for minimal dresses. But its most peculiar feature is the front zipper that you can open or close as much as you like. A bit sassy? Well, if you open it, especially when you walk, the dress looks super sexy, but if you close the zipper, it's just an ordinary sheath dress. I love it, and you? What do you think? I matched it with a pair of peep-toe ankle boots and a black shoulder bag. I can't wait to read your comments :) and I hope you like this outfit. A big hug!
Longuette or pencil skirts: matching ideas from the web. Wooow!
2015-2016 Fall Winter Fashion. Check out next season's trends!
Another one of my total black outfit. I love it!