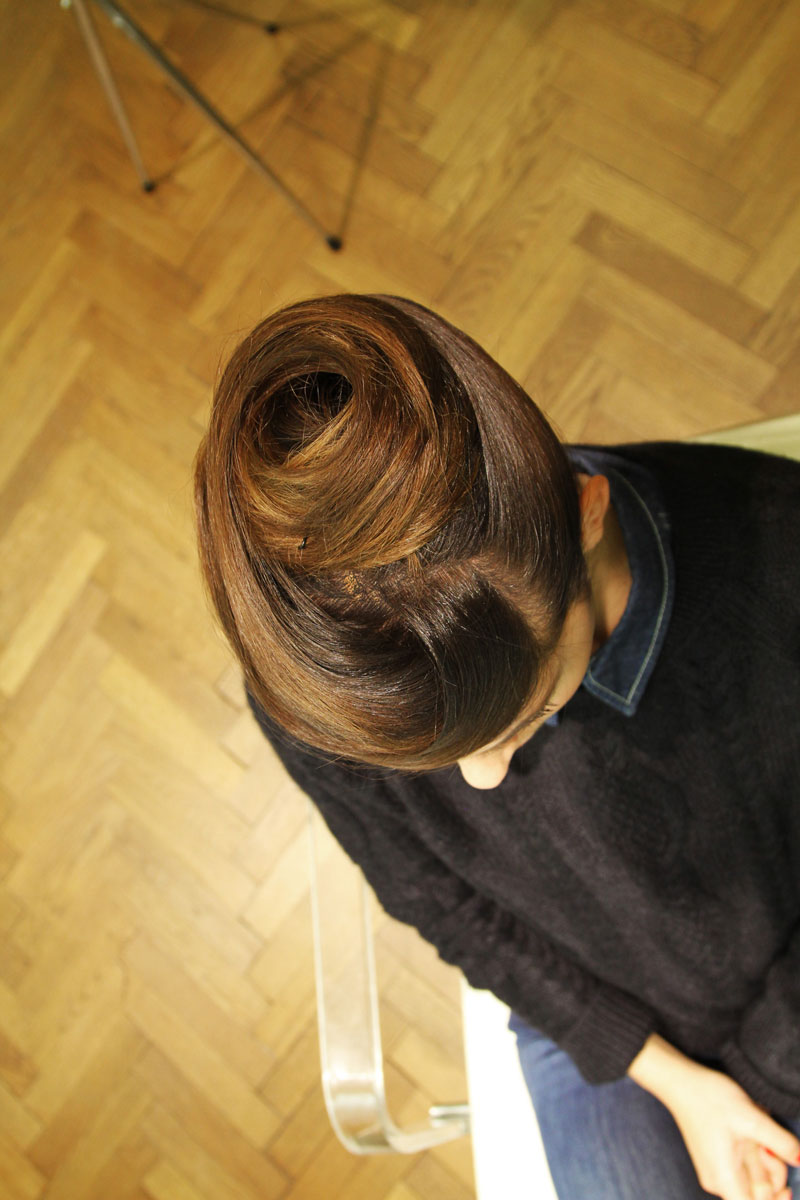 Acconciature capelli raccolti per serate speciali: a tutta arte con Goran Viler
Acconciature capelli raccolti. Non capita tutti i giorni di conoscere persone con un bagaglio formativo, culturale e artistico tale. Di fronte a questo, ovviamente, non posso lasciare sfuggire nessuna occasione, vi sembra? Questo è capitato con Goran (Che intravederete nel video insieme a suo figlio) a Trieste. Ormai Goran Viler, se seguite il mio blog, lo conoscete un pochino anche voi! Ho visitato il suo salone per la prima volta a fine agosto quest'anno (VI RICORDATE?), durante una sessione di cura del capello e rituale di ispirazione giapponese. Poi, tra una chiacchiera e l'altra sono spuntate per gioco qualche pettinatura. Poi una settimana fa sono tornata a Trieste, con un'idea precisa (Anche se poi sono riuscita a farmi coccolare di nuovo, ehehe!): pettinature! L'abilità di Goran nell'improvvisare pettinature è meravigliosa: sembra che guardi in che direzione le onde dei capelli si muovano per creare disegni meravigliosi su acconciature artistiche e super chic, adatte a matrimoni, serate speciali, eventi di moda. Lascio a voi il video per vedere di cosa sto parlando: a fine post troverete anche le pettinature realizzate, qual è la vostra preferita? :) Un abbraccio bellissime e grazie di seguirmi sempre! Un abbraccio!
P.S. Se avete ancora voglia di leggere del tema capelli, guarda decine di foto per tagli capelli, un post dedicato ad idee per cambiare colore ed infine i miei segreti per i capelli lunghi!

 ♥
It doesn't happen every day. I mean to know such inspiring, artistic people. While standing in front of those people, the only thing you can think is to not miss any chance to dicover, to know more about this person and about his art. That has happened with Goran in Trieste. If you follow my blog from a while you probabily know Goran a little bit! I have been at Goran hair salon in Trieste at the end of August for an amazing japonese style hair SPA treatment and while in Trieste last week we decided together to show you some artistic and special occasions hair styles: everything has been improvise but the result is amazing!! Which is your fav hairstyle? :) Have a nice friday babies!