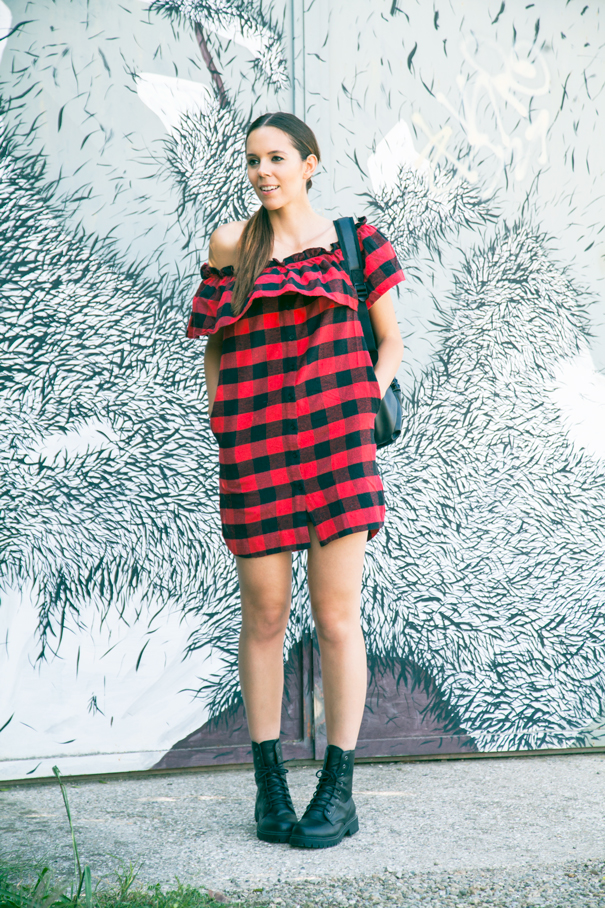 Fall Winter Fashion 2015 2016
Fall winter fashion 2015 2016. One of the hottest trend of fall winter fashion 2015 2016, as I already told you in my list of season trends, it's tartan and a rock'n'roll, determined and fierce style. So, today, I decided to interpret this trend with a low cost total look by OVS!
Fall Winter Fashion 2015 2016: Super Trendy Low Cost Outfit!
–
I love the tartan dress, it's the real protagonist of the outfit! I saw it during the opening party of the biggest OVS store in the world, in Corso Buenos Aires, Milan. Do you remember? The fabric is thick, perfect for this season (it goes perfectly with fishnet or black stockings and a leather jacket if it'a bit chilly). I decided to finish off my outfit with a pair of punk rock combat boots and a backpack. A casual look, perfect for the day and super trendy . I luv it!!!
What about this outfit, do you like it? I'm curious to read your opinion!
HERE TO SEE OVS 2015 2016 FALL-WINTER FULL COLLECTION
–
My adventure at EXPO with OVS (Part 1) /(Part 2)
OVS Opening party in Milan (the video!)
Fall Winter Fashion: colors, prints and all the trends!
Fall Winter Shoes Trends: 12 pairs you must have!