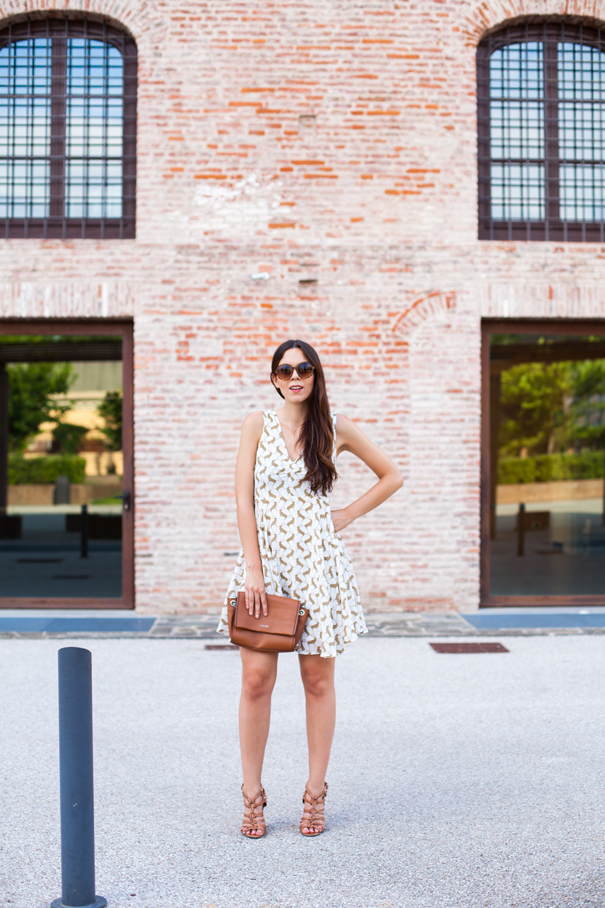 How to Dress for an Elegant Happy Hour… Reindeer of Course!
How to dress for an elegant happy hour. Hi, beautiful girls!!! Which part of the world are you visiting right now? Are you having a great time? I can't wait to tell you all about my holidays! And Ferragosto (August 15th – Feast of the Assumption) is already here! But for now, if you're curious follow me live on Instagram @ireneccloset :) Only few days before leaving, I was invited to a Happy Hour in an elegant place. The time of "aperitivo" for me should be informal and relaxed, possibly with flats and a casual look. But if the bar is elegant you need to follow a certain Dress Code.
How to dress for an elegant happy hour… Reindeer of course!
—
Do you think I could stay serious this time? Of course not, it seems impossible for me to go to happy hours with a regular outfit :D I chose a very chic look with heels and clutch… but… Have you ever seen a dress with reindeers in August? Here it is. I find it super cute because is funny but also very elegant! So these are the photos of this crazy freaky outfit, I hope it will make you smile :) A big hug ladies and enjoy your day!!
SOME OTHER OUTFIT IDEAS FOR THE HAPPY HOUR
HERE SOME ADVICE ON HOW TO DRESS IN THE CITY IN SUMMER (8 mistakes to avoid!)