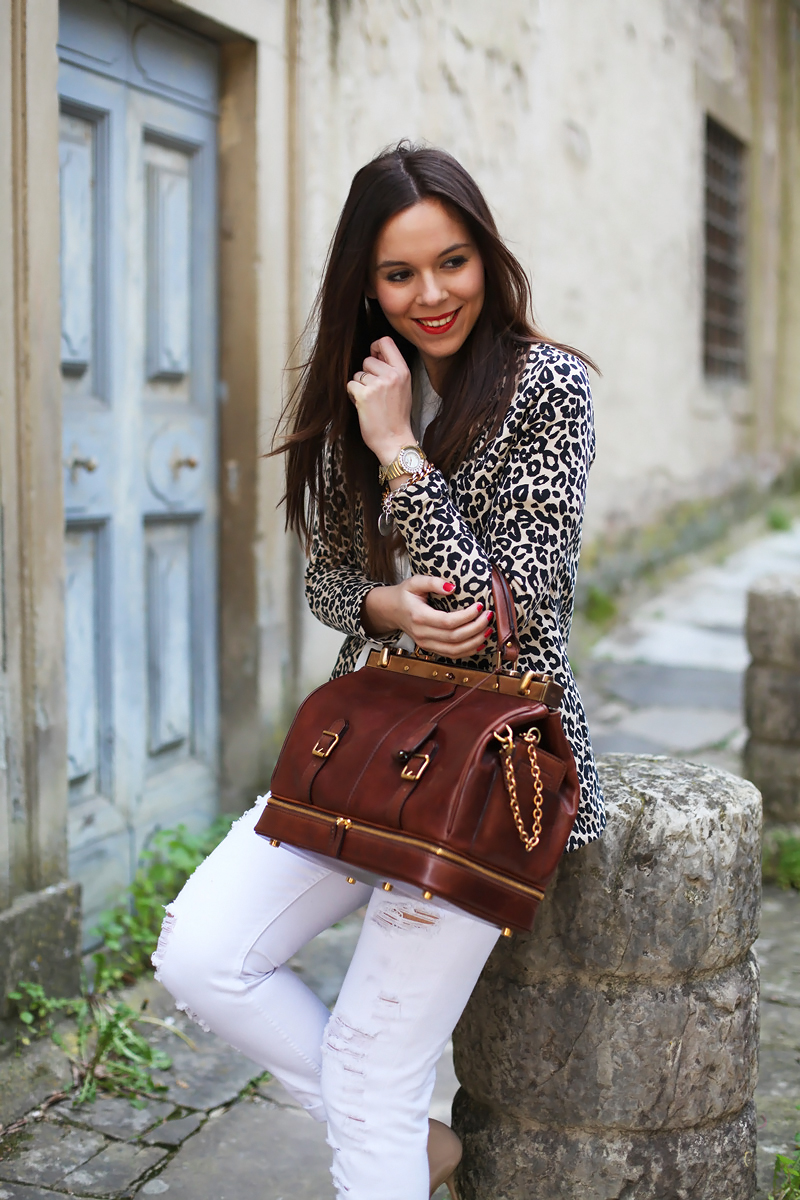 The Bridge primavera estate 2014: il video + il mio look con la borsa che mi ha rubato il cuore
The Bridge primavera estate 2014. Vi ricordate quando sono andata a Milano per The Bridge alla scoperta della collezione Brera? Vi avevo raccontato tutto QUI. Well, finalmente posso farvi vedere il breve video che abbiamo girato nel negozio The Bridge di Brera: lo vedrete anche voi, mi sono divertita come una matta :D Beh ovviamente, in mezzo a queste borse coloratissime, dai materiali pregiati, in una zona tra le più belle di Milano… Cosa chiedere di più? Nel video vedrete alcune delle mie borse preferite della collezione Brera The Bridge primavera estate 2014 ma una l'avete anche già vista indossata QUI.
The Bridge Primavera Estate 2014: la mia scelta
E la borsa che indosso oggi? Un colpo al cuore, letteralmente. Immaginatemi in negozio, circondata da mille borse. Poi vedo lei: la classica (ma non scontata) The Bridge. Cuoio, dettagli pazzeschi e accuratissimi, una forma classica, la tipica Dottor Bag. Sì,  ma super chic. Enorme, gigantesca, per far entrare tutto il mio mondo.. Potevo forse resistere? :) Ho deciso di abbinarla ad un look total white  con un tocco wild (Vi ricordate questa giacca?). Casual Chic!
A voi foto e video, spero che vi piaccia e aspetto tutte le vostre opinioni!Un abbraccio a tutte :)
♥
Do you remember when I was in Milan for The Bridge with the purpose to discover the Brera collection? I told you everything HERE. Well, finally I can show you the video we have soot during my visit at Brera shop: you'll see it, I have enjoyed a lot the day :D Well, among those beautiful coloreful bags, luxury material, one of the best Milan areas.. I was in heaven! Inside the video you can see some of my favourite The Bridge Brera collection bags. And the bag I'm wearing today stole my heart. Imagine me at the shop, among a billion of bags. Then I saw it: classical (but not boring). An amazing leather, precious details, the typical Doctor Bag. Chic, super big.. I decided to combine it with a total white look and a wild touch. Casual Chic! What do you think? Here you have the video and the picturs! ;) I'll wait your opinions ;)