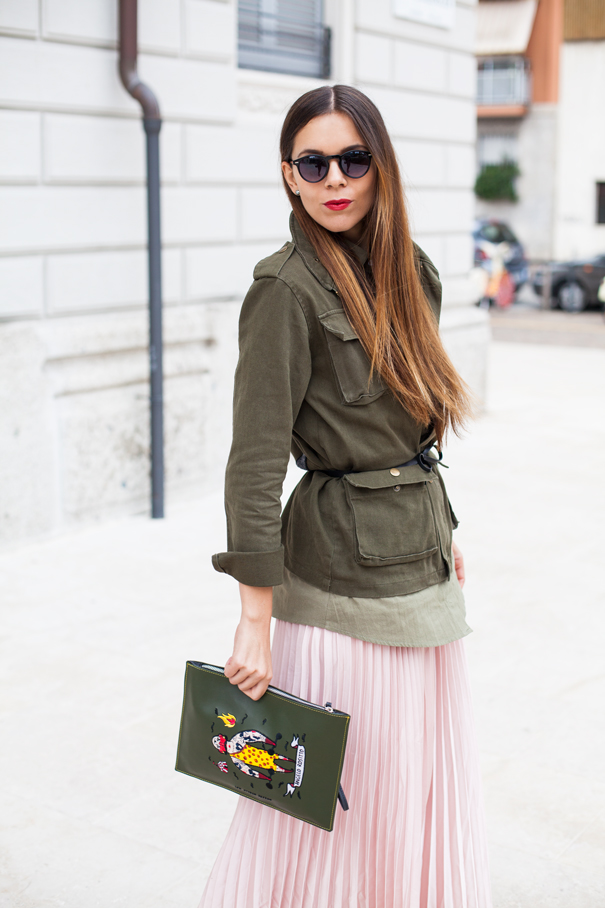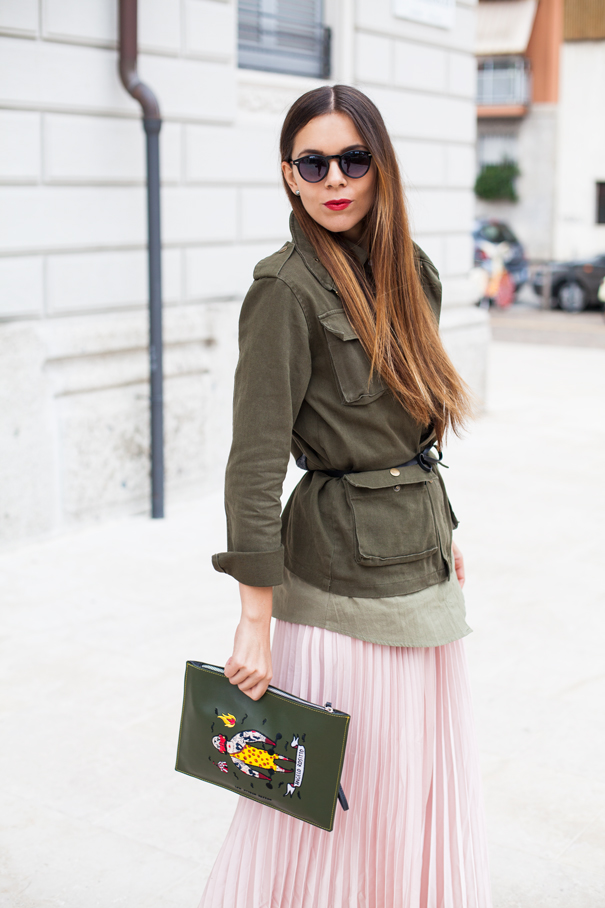 How to wear military green
How to wear military green. Military green was elected one of the ugliest colours in the world (we're referring to colour Pantone 448 in particular, a mix between green and brown..). Yet it's quite in style, and if paired with the right colours, it can also be very chic and help you transition stylishly from day to night. You need to take the just precautions to find the best pairings. I prepared a gallery with 10 military green looks that you can take inspiration from and copy, each one more beautiful than the next. In the meantime, here are some ideas on how to wear military green.
How to wear military green: military green look ideas taking you from day to night!
—
– WITH BLACK: The most frequent pairing is most probably with black. Try pairing a military green blouse with a black leather mini skirt, black accessories and booties.
– GREEN ON GREEN: another chic look, especially if you choose to add brightening accessories or tone on tone sequin detailing, is the green on green pairing. If you're not too sure about this look, break it up with a few hints of black.
– WITH BROWN / LEATHER: a chic pairing that sees military green paired with brown, whether a leathery shade or a darker one.
– WITH WHITE: Pairing a military green piece (a pair of pants, a skirt or a parka) with white is always a great idea!
(Continued…)