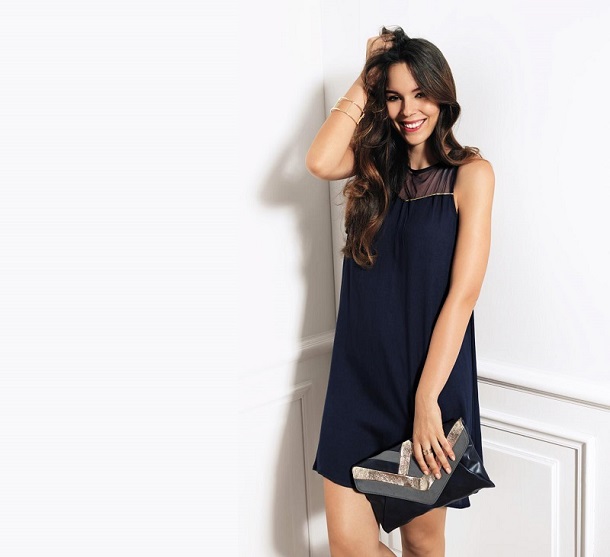 Irene Colzi Kiabi Capsule Collection: My Christmas Collection #prettyfortheparty for Kiabi!
Irene Colzi Kiabi Capsule Collection. It's been tough and it's been a long way since this spring when I started sketching my Christamas collection for Kiabi. And it's been ages  since I started talking about it on Instagram and then on my blog, first this preview and after that the detailed report on how I created my collection, How I presented it to the press plus a video backstage. Well, December 16 is here! But why is this a special date? Because, finally, in Kiabi stores in Italy, Spain and France (see the list of shops) and on Kiabi.com, from all over the world, you can buy my Kiabi Christmas collection at the small price of 15 or 18 €! :)))
Irene Colzi Kiabi Capsule Collection: My Christmas Collection #prettyfortheparty for Kiabi!
–
So, today, finally I can show you ALL the photos of the campaign that you're going to find on magazines and inside all Kiabi stores in Italy, Spain and France (take a pic and send it to me if you find me somewhere, I'm curious!) and you can see the items that I created! :)
I made 2 dresses (the other 4 has been designed by my fellow bloggers that were with my in this adventure: Paoline and Maria!):
– The first one is midnight blue, I adore this shade of blue. It has an A line, just under the knee. It will be perfect for everyone. The heart shaped neckline rimmed in gold and the back have a little blue transparency. Match it with gold stilettos and gold accessories like a triumph of bracelets and a jewel clutch, perfect for a party! Or wear it with a pair of black stockings with heels, booties or over the knee boots and a black blazer! This shade of blue with black is super elegant! For the day black knit hat, black stockings, backpack or big bag and combat boots! Great!
–The second dress is red, the color of Christmas, New Year's Eve and all winter holidays. It's an elegant little dress, with 3/4 sleeves just over the knee. The great thing about this dress is that it has a kind of drapery around the belly and the hips creating a nice shape that helps hiding some critic body areas if you are scared of tight dresses. That's why is okay for every kind of body! Create your outfit with black stilettos or high heels booties a black or jewel clutch bag (black stockings are great!). Or try it in the day version with black stockings, biker boots and wide brim hat! So cool! :)
Enjoy all the photos!!
HERE TO BUY THE COLLECTION (Price: 15 and 18 euros!)
SEE THE LIST OF ALL ITALIAN KIABI STORES WHERE YOU CAN FIND MY COLLECTION!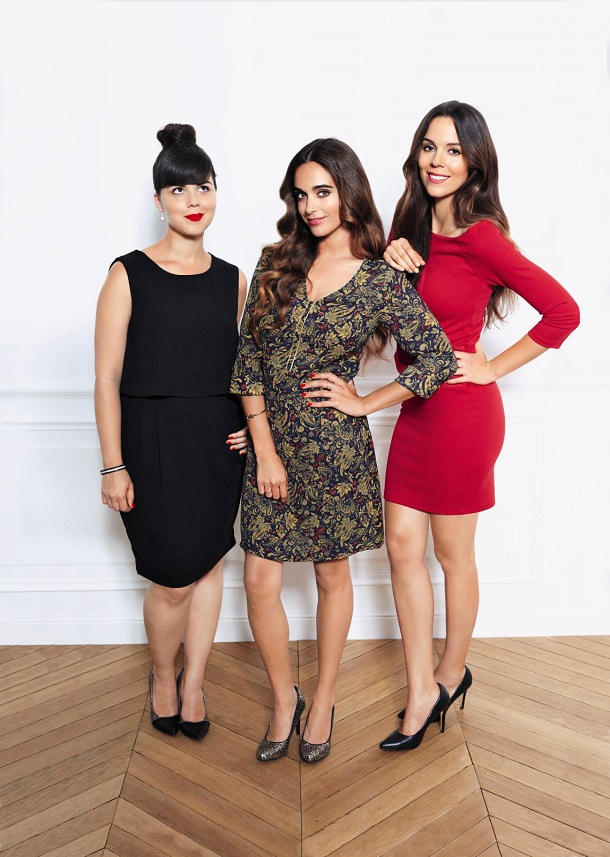 –
My previous adventures with Kiabi
How I create My Kiabi Christmas Collection (it was tough!) + video of the backstage
A TINY PREVIEW OF MY DRESSES: Pretty For the Party: A Little Preview of the Campaign!
At Kiabi Store in Milan with Jonathan