Fashion Hacks: How to Improve Your Style in a Second!
Fashion hacks. Working in close contact with stylists, during fashion shootings or when I ask for some help for important videos or special projects, I always try to elict some fashion tips, precios hacks to make my outfits perfect. Let's forget pins, hems basted on the spot and all professional tricks, there're also some hack that despite looking quite predictable and banal, are extremely useful because can give a twist to our attires. In this post I collected some… here they are!
Fashion Hacks: How to Improve Your Style in a Second With Some Stylist's tricks!
–
1. Shirt and high waist pants/skirt: tuck it in without wrinkles
When you have a high waist skirt or trousers and you want to tuck in your blouse but avoidinf those ugly bumps and wrinkles when pants are to tight, just do this: unbutton the last bottons of the shirt and tie a flat knot. Tuck the knot and the back extremities inside the edge of the skirt/pants. If the knot is till visible try to add a waist belt.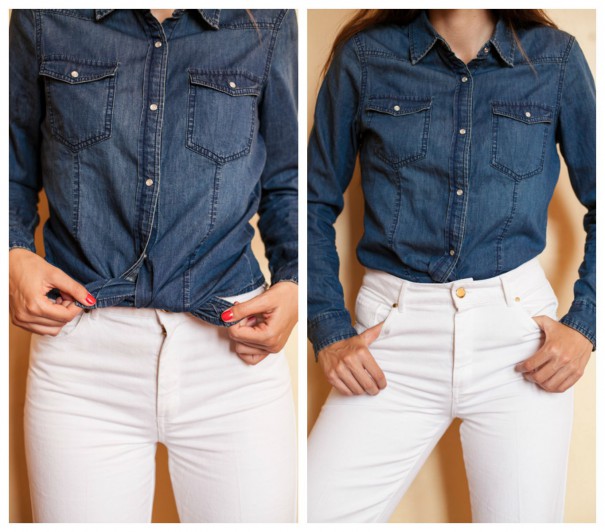 2015-2016 Fall Winter Fashion!: lists of colors, trends and prints to use during your shopping!
Jumpsuits: they'll be cool next season too. Some ideas to match them!
Pointed Flats: buy them for Fall fashion season!