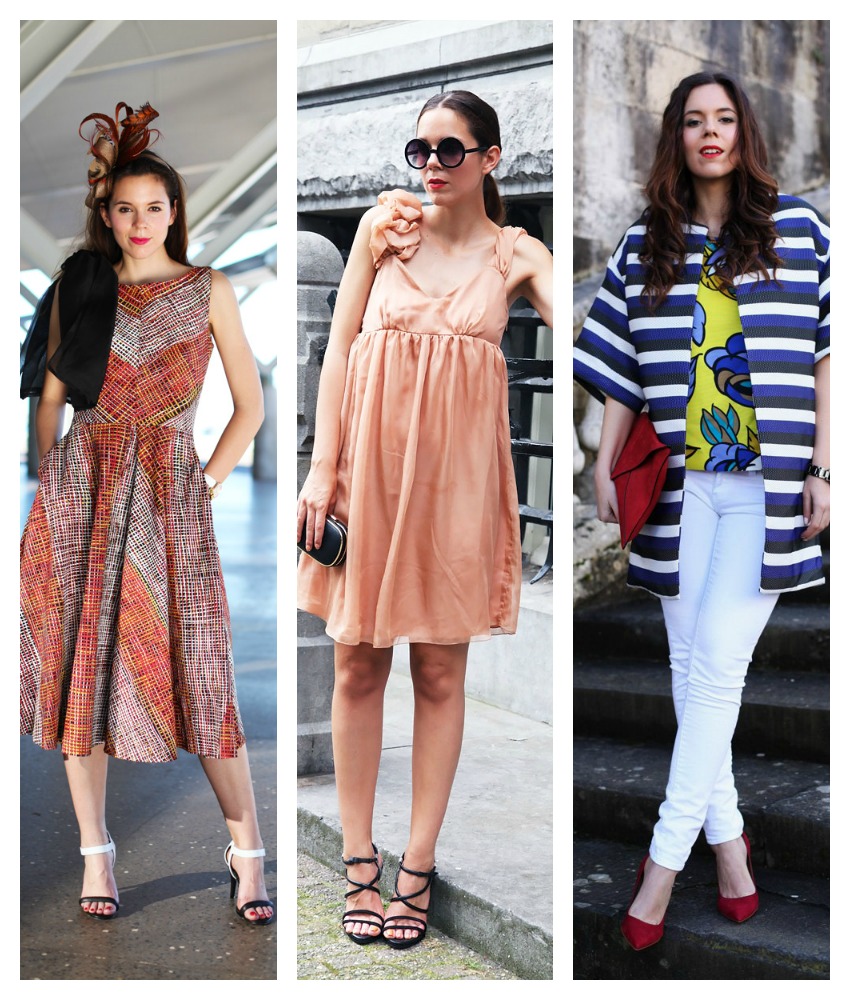 What to wear to a ceremony: 17 looks for baptisms, weddings, communions…
How to dress for a ceremony. Well, here we are. It's definitely that time of year. One in which we are inundated with Weddings, Communions, Confirmations, etc. etc. etc. I also in a few weeks will have two Confirmations (As with weddings this year at least .. Although I'm sorry, I love weddings! Uff !!! Ok, back to us …). In short, the argument touched when I write private messages is just to give advice on how to dress for a ceremony. So I thought today to show you and tell you, point by point, some general tips to follow for ceremonies and, as always, some pictures for inspiration on which to take notes. Ready?
What to wear to a ceremony
—
WHAT TO WEAR FOR A WEDDING
First golden rule, of course, no white. But this you know already. Not worth even if it is a short white or a pastel so pale as to be white. No white or almost white, full stop!
Long or short? Long only for the evening (for the day it is not recommended)
Color: Pastel shades (no near-white), fantasy, flowers, stripes. For evening ceremonies dark colours are fine;) White combined with the other colors is fine!
Black: Black is always chic and is now commonly used to use it for weddings. Often in America bridesmaids are dressed in their black or at least very dark colors because of the contrast it creates with the bride. Especially in the summer, very dark colors are not recommended for day but it's fine for the evening ceremonies. If you choose black I recommend using at least bright accessories!
Nothing showing breasts or thighs: good taste is the golden rule for weddings. Necklines that are too low or short hemlines should never be worn. In general the hem above the knee is fine, but only if a few cm, not more.
Hat or no hat? I say yes, it's super elegant. Remember to replace the hat with a headband if you like the idea but your wedding is in the evening.
The look: formal or informal? Try to steal as much information as possible from the bride or the family about location and type of marriage. Every marriage has an implied dress code to follow. For example, if the wedding is very chic and takes place in the evening you MUST wear a long dress while short would be out of place. Conversely if the ceremony is a chic daytime wedding, a cocktail dress is a must.
WHAT TO WEAR FOR BAPTISMS, COMMUNIONS, CHURCH CEREMONIES
Apply broadly the rules of marriage, but you are relieved of many constraints: the colors are up to you, just  avoid long dresses or hats.
 P.S. WANT TO BROWSE THROUGH MY LOOKS?
Be inspired by my new search engine! Don't know how to match a certain item or you simply want to browse in my closet? Select an item or accessory and then select a colour. You'll find all the looks in which I wore that kind of garment, or that particular colour. Try it here: http://www.ireneccloset.com/looks