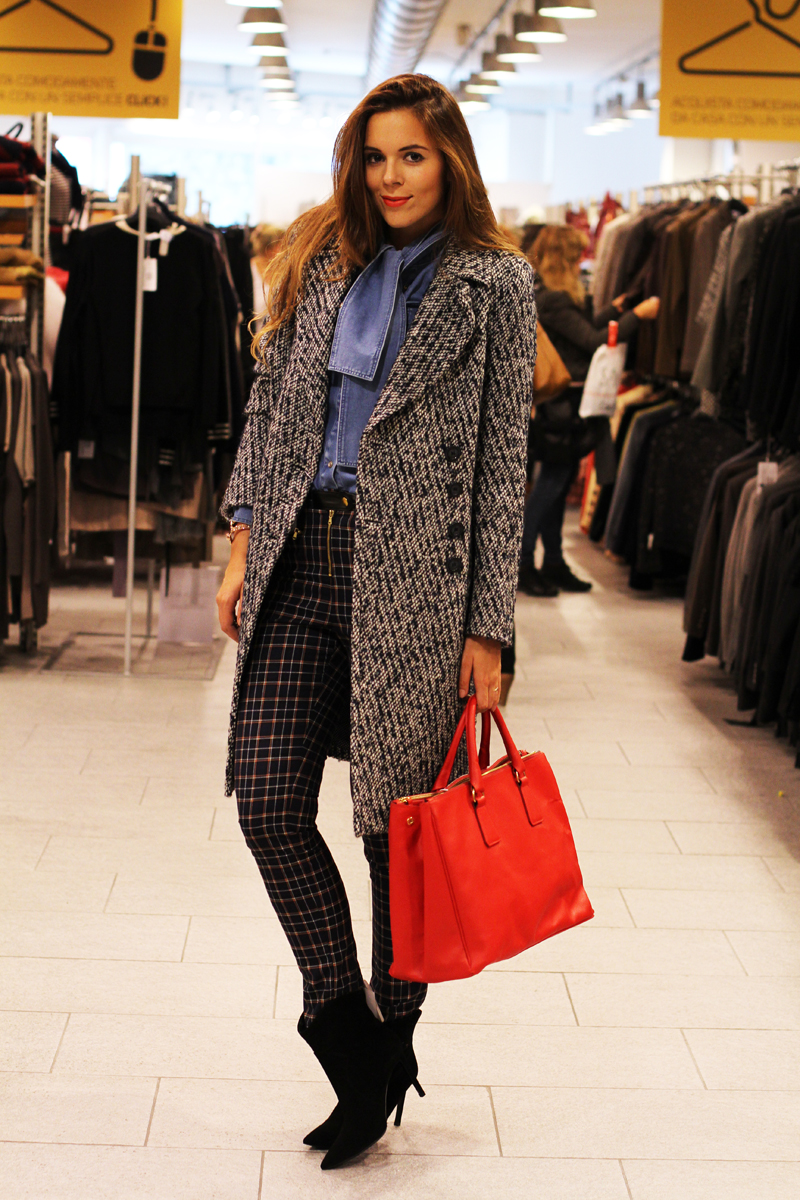 Diffusione tessile Genova: stylist for a day!
Diffusione tessile Genova: stylist for a day! Buon pomeriggio!! Come promesso questa mattina eccoci con tutte le foto dell'evento che si è svolto a Genova presso Diffusione Tessile, il grande outlet dei capi firmati, smarchiati e a prezzi di outlet. L'evento – sfida è stato davvero divertente! Più di 70 ragazze, suddivise in gruppi di 3 amiche, si sono sfidate nel creare in un tempo prestabilito l'outfit che essere ritenevano perfetto per un'occasione d'uso che la giuria di Diffusione Tessile ha affidato loro: in questo caso si trattava del primo giorno di lavoro, in un ufficio in pieno centro, informale, giovane. Mentre le ragazze correvano  e con qualche gomitata cercavano di creare l'outfit perfetto, anche io ho provato a metterci del mio e, adocchiati dei pezzi bellissimi (Fate attenzione ai cappotti, meravigliosi, prezzo intorno ai 100 euro, degli affaroni!) ho creato un paio di outfits. Peccato solo per gli stivaletti: ne avevo adocchiato un altro paio ma mi sono stati soffiati sotto il naso, ahimè! La sfida ha colpito anche me :D Che ne dite dei miei outfits? Nella foto finale vedrete anche l'outfit che ha vinto: le componenti del gruppo vincente hanno ottenuto 200 euro di shopping gratuito a testa! Sul sito Diffusione Tessile trovate le prossime tappe e le regole per partecipare alle prossime sfide: le partecipanti sono già migliaia! :) Un abbraccio forte e aspetto la vostra opinione!
♥
Good afternoon!! Here you have all the photos on the event that took place in Genova at Difssusione Tessile, the big outlet! More than 70 girls faced each other to create a 'theme' outfit: my first work day I also tried to contribute and I created some outfits. The members of the winning team got 200 Euros shopping! A big hug!