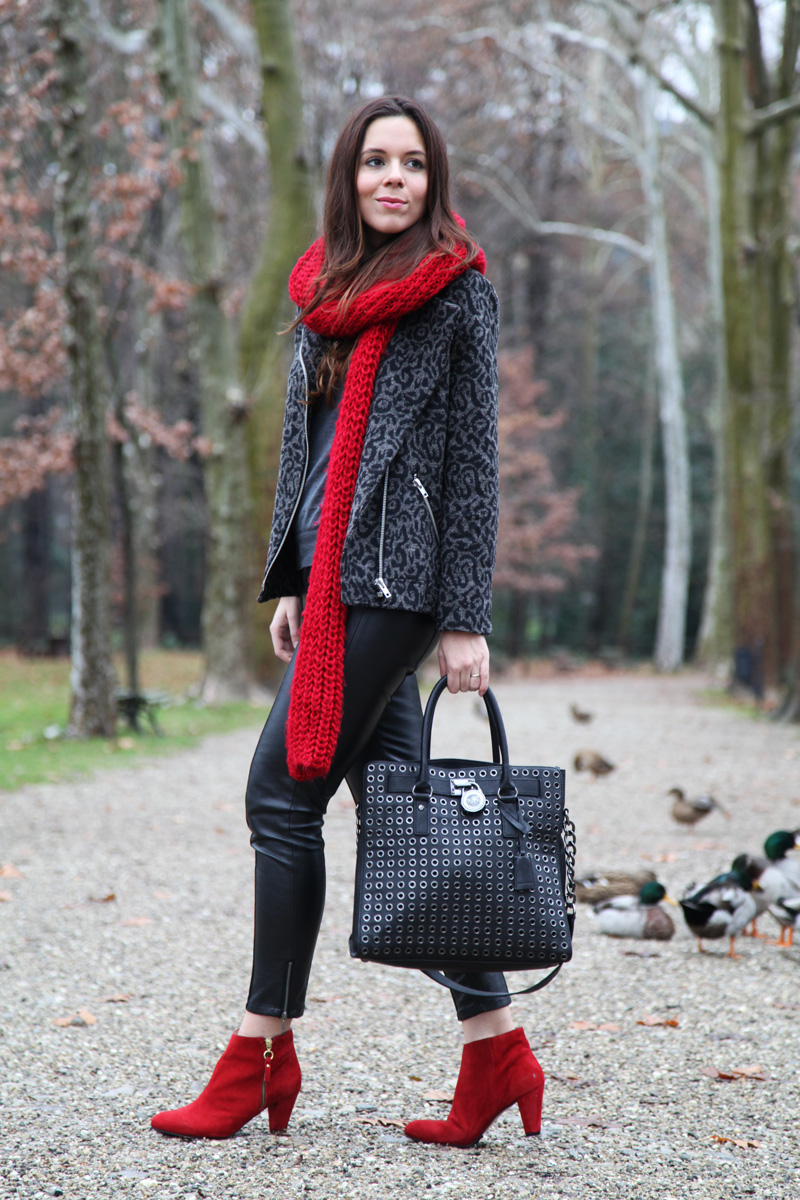 Cappotto leopardato e 200.000 volte grazie!
Cappotto leopardato. Non lo avevo fatto ancora qui sul blog (Ma sicuramente avrete visto il mio video su Instagram @ireneccloset!), ma anche qui vorrei ringraziarvi. 200.000 volte, un grazie per ogni persona che mi segue anche sulla mia pagina Facebook Irene's Closet, sono davvero felice :) Detto ciò e non dilungandomi su questo momento smieloso ed autocelebrativo.. (ehehehe!) outfit!! Vi scrivo ancora da Parigi, dove sto trascorrendo due giorni immersa nel mondo beauty con una compagnia tutta al femminile e di tutta Europa! Presto vi racconterò tutto ma, prima di catapultarmi a colazione, vorrei mostrarvi l'outfit che ho indossato un po' di tempo fa. Molto girl style, indossavo questo cappotto leopard che ho acquistato da Forever 21 durante il mio soggiorno in Belgio (VEDI LA MAPPA CON TUTTI I MIEI VIAGGI) Ho deciso di abbinarlo al grigio e al rosso, con scarpe e sciarpona di un rosso fiammante. Mi piace come risultata alla fine vivace questo look, no? Fatemi sapere che ne dite di questo look fanciulle! Felice venerdì! 

P.S. Se vi va di leggere qualcosa di più, oggi vi consiglio 50 idee per il trucco occhi ed idee per il nostro abbigliamento da palestra!
♥
I haven't done it before here on my blog, but I wish to thank you again. 200.000 times, a special thanks also for every follower on my Facebook page Irene's Closet! Today I'd like to show you an outfit I wore a while ago. Very girl style, I was wearing this leopard coat I bought at Forever 21 during my stay in Belgium. I've decided to match it to grey and red colors, with flaming red shoes and scarf. I like how this look turns out to be lively and fresh, no? Let me know what you think about this look, girls! Happy Friday!