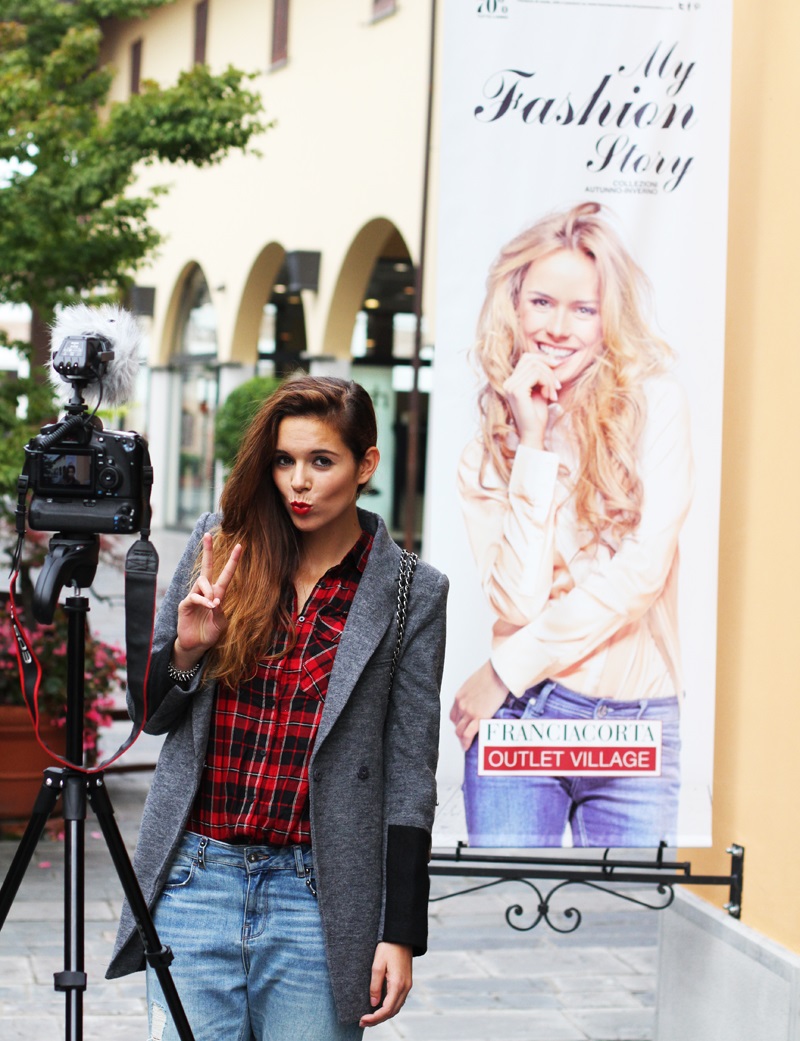 Outlet Franciacorta: 3 giorni come stylist!
Outlet Franciacorta. Buon pomeriggio bellissime! Come promesso questa mattina ecco a voi tutte, tutte, tutte le foto scattate al Franciacorta Outlet Village, proprio vicino a Brescia. Sono stata ospite dell'outlet per 3 giorni per uno speciale progetto, "My Fashion Story". Per tre giorni ho vistato i 150 negozi del complesso e tra moda donna, uomo e bambino, sport, accessori, tessili e beauty ho selezionato i prodotti che meglio interpretano, anche secondo il mio gusto, le tendenze dell'autunno inverno 2013 2014. Abbiamo riempito più di 6 enormi relle, ho selezionato più di 60 scarpe, circa 50 borse e make up a non finire. Con tutti i prodotti scelti ho poi realizzato degli outfits in sets in still life che vi mostrerò presto e che saranno pubblicati su tutti i canali di Franciacorta outlet village. Abbiamo poi  girato tanti video – pillole durante le mie scelte per raccontarvi di più sulle tendenze della prossima stagione (Vi tengo aggiornate non appena saranno montati!). Credo che il risultato sia molto carino: abbiamo girato anche con GoPro, divertentissimo :) E' stata davvero, davvero, davvero un'esperienza interessante e stimolante e sono molto felice di poterla condividere con voi. Nel post vedrete tutte le foto scattate durante le scelte, durante la creazione degli outfits sommersa da vestiti e durante le riprese: insomma, una sorta di backstage di questi 3 giorni. Potrete vedere di più sulla pagina Facebook Franciacorta Outlet Village e seguendo il tag #myfashionstory! Buona visione e a presto con video e outfits finali!
 ♥
Good afternoon, beauties! As I promised, here you are all the pictures taken at Franciacorta Outlet Village, just near Brescia. I was a guest of the outlet for 3 days for a special project, "My Fashion Story". I visited the 150 shops and I selected the autumn winter 2013 2014 trends, among women, men, kids, sport, accessories and beauty. With all the products I chose, I then created some outfits that I will show you very soon and they also will be published on the Francicorta outlet village channels. We also filmed many videos during my choices to tell you more about the new trends of next season. Here's the backstage of these 3 days. You can see more on the Facebook page Franciacorta Outlet Village. Enjoy the video!