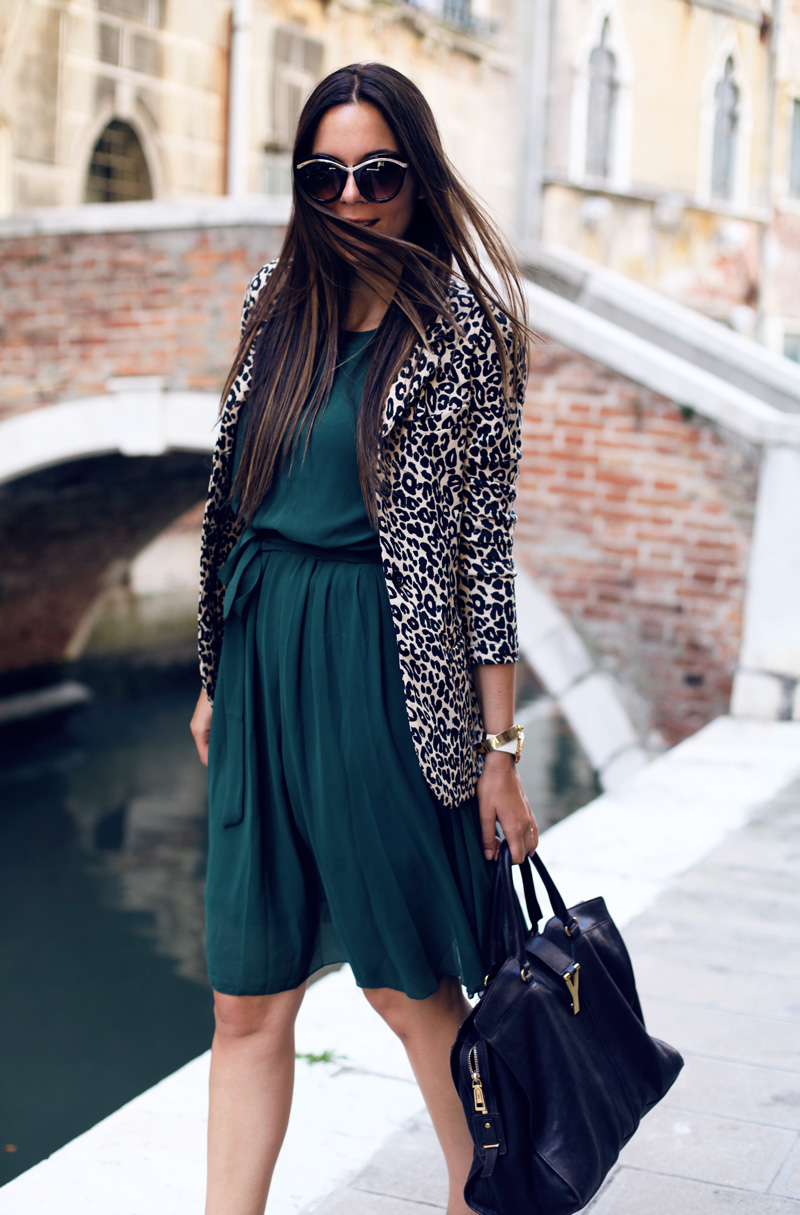 Visitare Venezia ovvero perdersi per i vicoli della città
Visitare Venezia. Dopo avervi dato una piccola anticipazione del Festival del Cinema di Venezia insieme a GHD Italia e del mio look, oggi come promesso vorrei farvi vedere di più della meravigliosa Venezia. Nei giorni passati al Lido di Venezia ci siamo ritagliati un pomeriggio per ri- visitare la bellissima città sull'acqua, mi mancava troppo e non potevo perdermi una visita.
Visitare Venezia, ovvero perdersi: bello!
Sbarcati dal taxi d'acqua a Piazza San Marco, con le sue spettacolari arcate, siamo scappati dalla calca dei turisti inoltrandoci per i vicoli della città, cercando di svoltare sempre nelle strade più sperdute (riuscendo un sacco di volte a bloccarci in vicoli ciechi, sembrava davvero di camminare in un labirinto). Così però, abbiamo scovato degli scorci meravigliosi (e deserti) e ci siamo goduti la bella Venezia. Inutile dire che solo il GPS del cellulare ci ha fatti tornare al punto di partenza, altrimenti ci avreste ancora trovati li, a girovagare come matti! A voi tutte le foto e grazie a Giova per le splendide foto!
P.S. Qui si vede meglio il nuovo colore creato per me da Wella presso il salone Alvaro & Imola vi avevo raccontato tutto QUI se volete copiare il look ;)
♥
As I promised you, today I'd like to show you more about the wonderful city of Venice. Unloaded from the water taxi in San Marco Square, we slipped into the city's alleys. So we tracked down some wonderful (and deserted) glimpses and we enjoyed the beautiful Venice. Here's to you the pictures and thanks to Giova for the splendid photos!