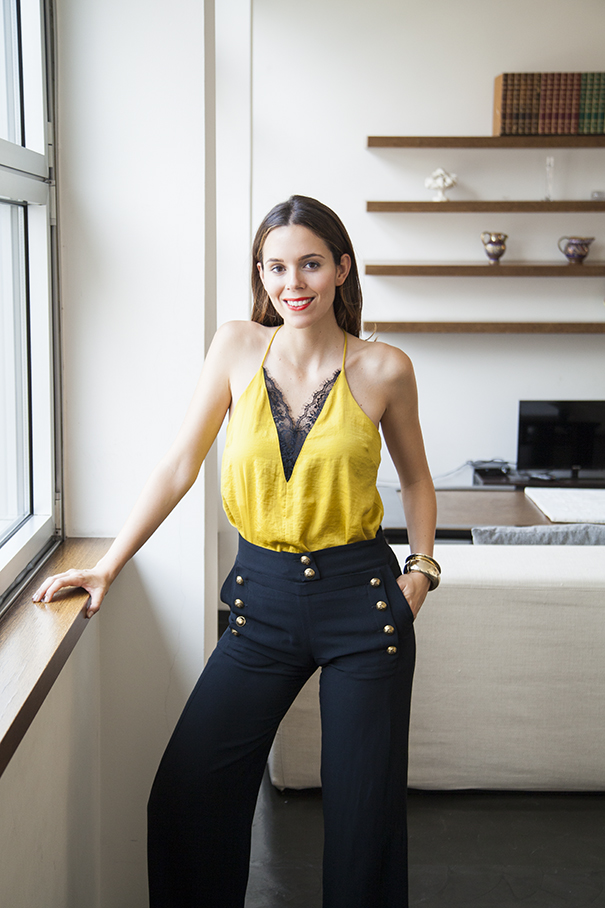 Milan Fashion Week 2016: I'm back!
Milan Fashion Week 2016. Hello beauties!! How are you? I'm back from Milan Fashion Week.. And what an intense week it was. Really, really, really intense! Milan is beautiful, but I'm also happy to be back in Florence for a few days before heading back to the RAI studios next week… Just the time I need to recharge and leave again! Yes, every time I go to Milan, especially during Milan Fashion Week, it's always at an accelerated rhythm: running from here to there to there, trying to make every hour in the day as productive as possible (YES, I am still convinced that by waking up at the crack of dawn and going to bed really late I'll be able to increase the amount of hours in a day.. But there are still 24, dear Irene, ehehe!).
Many members of if not all of my professional acquaintances have asked me: "Why don't you move to Milan like many of your colleagues?". The truth is that I'm really happy in my city, in my Florence: you all know how deep my ties to my hometown are. I can't deny that, every time I'm in Milan, the focus of my activities shifts to filming at RAI studios and fashion events, and I'm aware that the possibilities this city has to offer are incredible and unequalled. Although I'm aware of all this, I think I found the right balance for me. A balance made up of a team that works in Milan (and that represents "me" in the city 365 days a year), of trains and cars, of hotels that are like second homes and beautiful apartments. This balance is perfect for me!
Milan Fashion Week 2016: my travel diary and the apartment I stayed in!
—
During this edition of Fashion Week I spent 7 days in Milan, choosing this time to stay in an apartment. A huge apartment, the one you'll see in today's pictures and that also doubled as a set for the pictures of some of the looks I wore during Milan Fashion Week.. Including this pyjama (from H&M!) that reminds me that I sleep too little and work a little too much, ehehe!!  The super cool apartment I found once again via Homeaway.it (yes, after our incredible experience in Haute-Savoie this summer I definitely needed to try the Homeaway service again!) you can find it HERE, at THIS LINK, if you're curious (you'll find the price here as well!). We needed the apartment to be huge to host part of our team. We were a total of 5 in this house.. And I can confidently say that we could have hosted even more people! A giant living area, a colourful kitchen with everything you could possibly need, 3 bedrooms and 2 bathrooms. It was ideal.. And this industrial and minimalist design was truly gorgeous!!
This apartment was also the set to shoot some of the looks I wore during this edition of Fashion Week, as I had told you it would be.. and you can see a sneak peek in this post. I'll be revealing all the looks little by little here on the blog, along with all the details and brands I wore. Soon, very soon!! Talk to you tomorrow ladies! :)