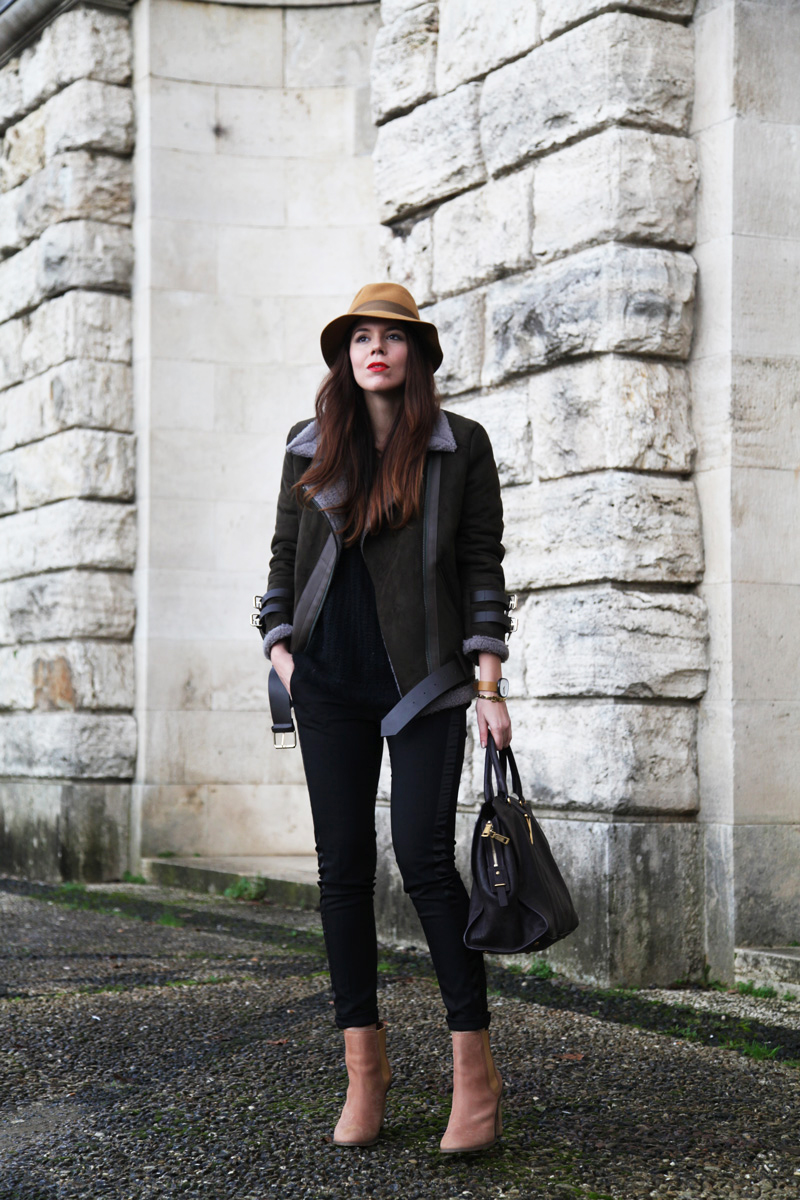 Orologio design per il mio lunedì: tempo di cambiamenti e di organizzazione a gogo!
Orologio design. I lunedì sono giorni dei cambiamenti e dei nuovi inizi. Oggi per me è un piccolo nuovo inizio, l'inizio di una cosa che non ho mai fatto prima e che spero sia positiva, per tutti. Vediamo! Il lunedì è anche il giorno dell'organizzazione della settimana: dopo la spensieratezza del weekend arriva il momento in cui si devono organizzare e pianificare tutti i nostri impegni della settimana. Per me questa settimana parte con un importante shooting per poi proseguire con un video al quale tengo molto e per concludersi poi con un viaggio a Parigi di due giorni. I lunedì? Beh sono anche i giorni nei quali rimpiangi il fine settimana appena passato ed è davvero faticoso ricominciare (Soprattutto quando ti trovi al pc a lavorare e ancora mancano un paio di ore prima che sorga il sole.. se mai spunterà! Maledetta pioggia!).
Anche questo weekend è stato di pioggia così il mio Borsalino è stato il mio compagno fedele (L'ho indossato l'ultima volta di questo colore in Belgio, vi ricordate?).  Cosa che non mi tolgo più, come avrete visto da Instagram è il mio nuovo orologio di Nava Design: cinturino intercambiabile e quadrante pulito, lineare, divertente. Mi piace molto! (Se siete interessate al prezzo e all'acquisto, potete vedere QUI). Nava sul suo sito vende delle cosine di design davvero interessanti, dateci un occhio! Così, con Borsalino e cinturino (ho fatto pure la rima) a tono ho completato il total look black (Vi ricordate dove li avevo messi l'ultima volta questi pants?! :D). Ragazze come sempre aspetto le vostre idee ed i vostri commenti. Vi auguro una splendida giornata ed un buon inizio settimana!
P.S. Avete ancora voglia di leggere? Ottimo perchè oggi ho da consigliarvi la mia selezione di borse di marca che paghi al 50% ed un outfit con protagonisti degli orecchini GIGANTI!
♥
Mondays are the days of change and new beginnings. For me today is the day of the new beginnings, little ones but there are new things coming into my life and I hope they will be positive, for everyone. Monday is also the day of the organization of the new week: mine starts with an important shooting, a very interesting video and 2 days in Paris. Mondays? Mondays are also the days in which you already regret about the beautiful weekends, of course, even if they have been rainy weekends -.- So, also this weekend, has been a rainy weekend and my Borsalino has been my trustes friend (I have worn it last in time in Antwerp, do you remember?). I love my new Nava design designer watch: so clean and fashion, I love it! So, watch and hat matchy matchy have been the perfect detail for a total black outfit (Do you remember those pants?). Girls let me know what do you think! Have a great day! P.S. If you want to read something more today, my suggestions are my selection of luxury bags with a special 50% discount and my outfit with giant earrings!!