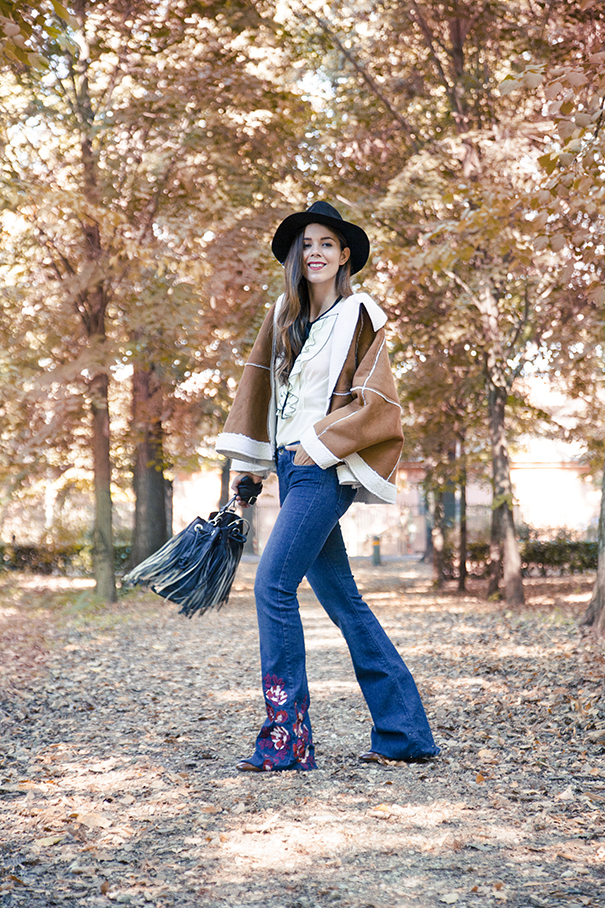 OVS Fashion Message: this season I'll be your virtual style consultant in all OVS stores!
OVS Fashion Message. When I told you a week ago on Snapchat about my new collaboration with OVS, I was so excited. And I'll tell you why. Those of you who have been following me for a while know it: OVS was one of the first brands I collaborated with. It was 2010 and only a few months after I opened my blog when Scott Shuman shot me for the OVS fall-winter 2010-2011 campaign (HERE if you're curious to know more). Over the past few years we have collaborated together on many projects, one more exciting than the next: the one related to Expo (that was incredible!), to the opening of the biggest OVS store in the world to the OVS Arts of Italy to list only a few.
The project we are announcing today is on a whole other level: it's pure innovation, in my opinion. Today is the start of the OVS Fashion Message for which I'll be your Digital Personal Stylist: I'll be the one to give you style tips while you shop at OVS!! Okay, okay, don't worry! Let's start from the beginning and let me explain what I'm talking about and how it works!
OVS Fashion Message: here's what it's all about 
—
If you have the OVS APP (if you don't have it yet, download it on the App Store or on Android!) and you find yourself near or inside an OVS store in Italy, you'll receive a notification on your smartphone… from me!!! In these notifications you'll find some of my never before seen looks wearing OVS pieces available in stores at that moment that you'll be able to purchase in real time, and you'll also find style capsules on pairings and trends present in the store.
While you're shopping I'll be there virtually to give you a few style tips on what you'll see in stores… I find it awesome to say the least! Aside from my tips, you'll also receive news on promotions, prices and personalized digital coupons that you can use by simply passing your smartphone at the cash.
All you have left to do is try it.. and let me know what you think about my looks and style tips you'll receive on your cell phone while you're shopping at OVS!
The look in this post is a 100% OVS look that I put together to inaugurate this collaboration: a 70's-inspired look that.. Well, all you have to do is download the OVS app, head over to an OVS store and read my style tips in real time.. I'll be with you until February! :))
Happy shopping!