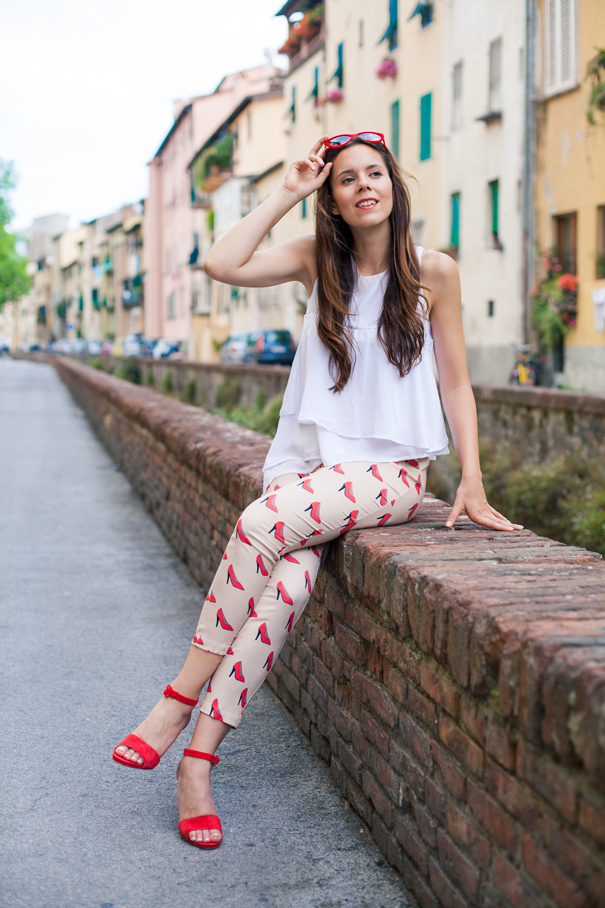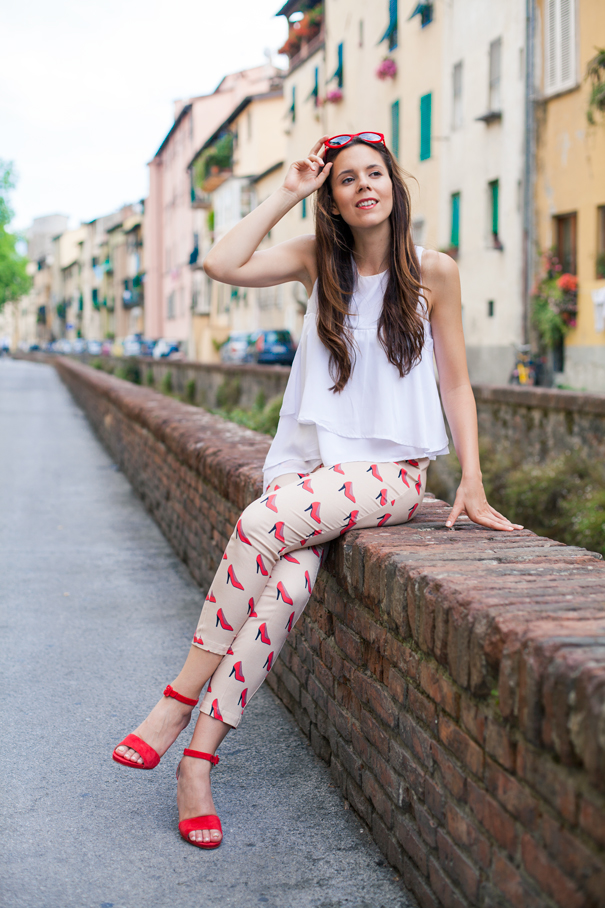 Shoe Print: Red Heels on Pants and… on Feet. Wonderful Evening in the City!
Shoe print. The bright-side of these last weeks before summer vacations is that can enjoy long warm evenings in the city. There's nothing better than going out in the city during summer nights! Temperatures are just perfect to go for a stroll in town, see some friends, have dinner in the beautiful squares of our historic town centers or have a walk savoring a giant ice-cream. I must admit that I love this aspect of summer in the city :)
I took these photos in Lucca before sunset, around dinner time, just before meeting our friends for a nice dinner together. I like this outfit because it's fresh and fun: red heels on trousers and red heels on my feet. Consistency is my middle name! :)
I hope you like this look, thank you for always following me! I send you a big kiss!
P.S. If you miss my latest posts I suggest…