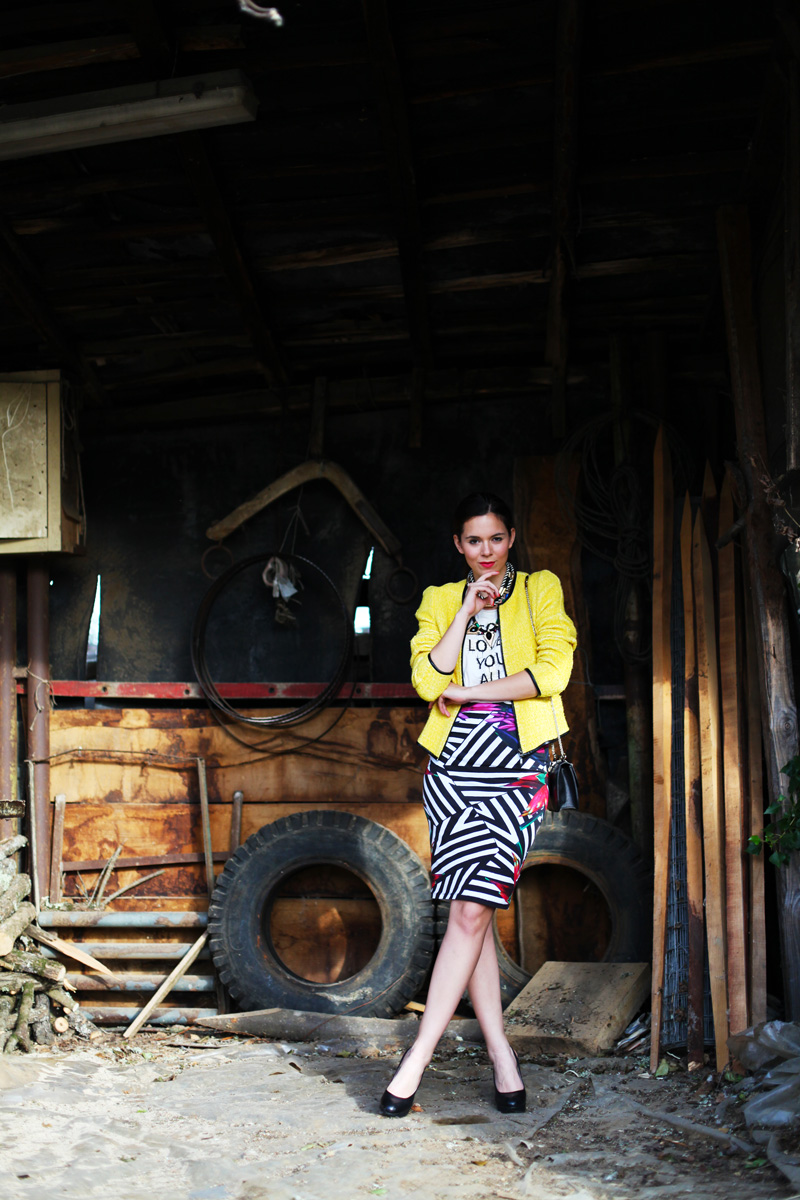 Mix and match: un dress code particolare per il party!
Mix and match. Domenica sono stata invitata al party Hipsteria project, Il party, che si è svolto in un meraviglioso giardino segreto nel centro della campagna toscana, aveva come dress code "Al di la dello specchio – Mix and Match". Ovviamente io e Giova ci siamo divertiti non poco a cercare di capire il dress code dell'evento e nel cercare il giusto look. Ecco perchè nel post di oggi mi vedete così.. un po' diversa dal solito :)
Mix and match: un dress code particolare per il party!
Indossavo una gonna a righe (Che avevo già messo con un crop top, vi ricordate?) abbinata ad una tee stampata e un giacchino giallo lime (Che invece avevate già visto qui). Un look particolare mix and match ma che devo dire non mi dispiace affatto! Aspetto le vostre idee, che ne dite di questo look? Vi abbraccio forte :)
♥
On sunday I have been invited at Hipsteria project party. It took place into a gorgeous private garden just in the centre of Tuscan country side. The dress cade was Mix and Match: my BF and I, we had a lot of fun choosing the right outfit for the day! That's why this funny look today! What do you think? :))) Have a nice day!