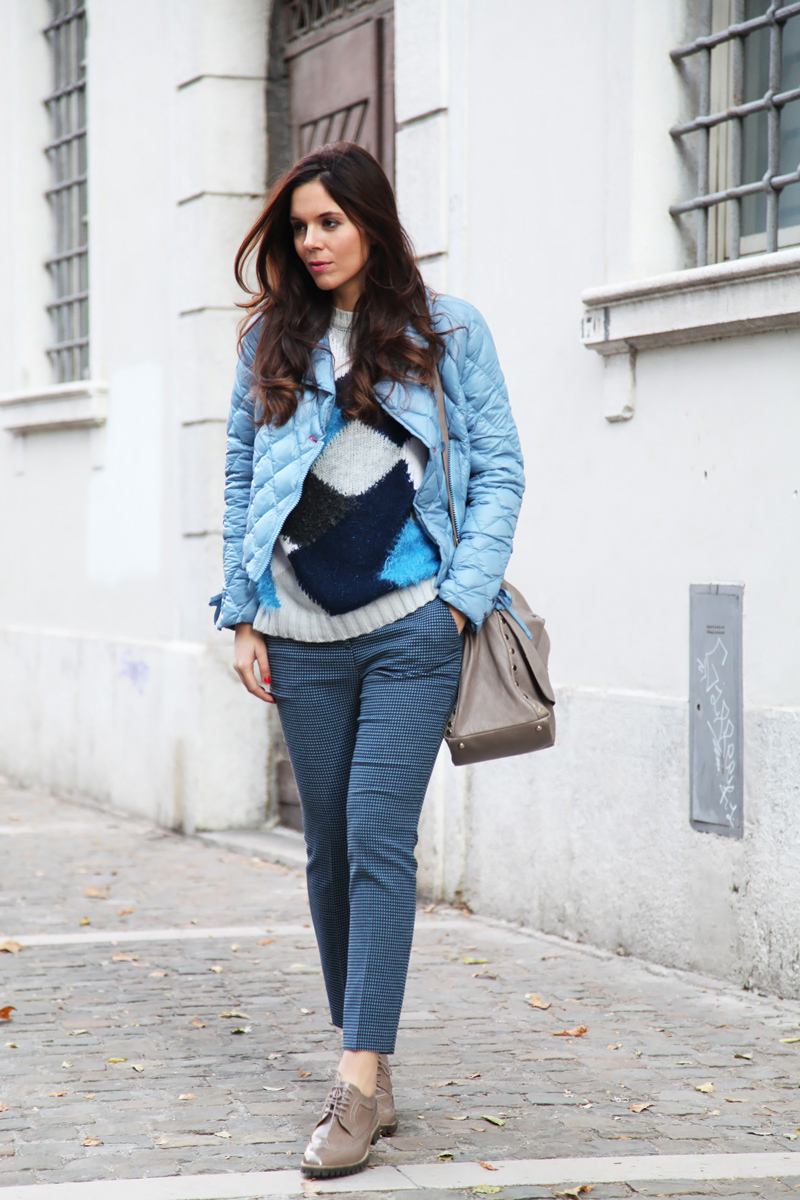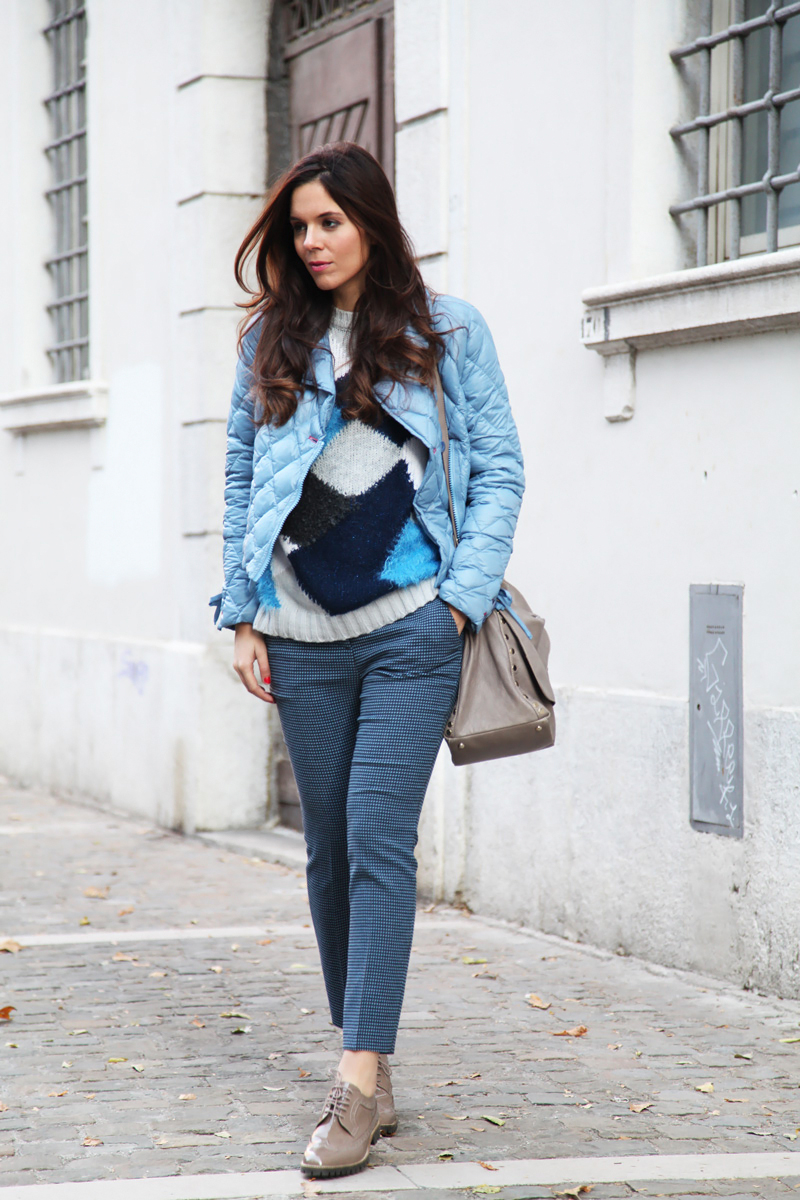 Piumino azzurro ed idee per l'ultimo dell'anno!
Piumino azzurro. Ciao bellissime!! Buon sabato!! Vi scrivo sempre on-the-road (Presto vi farò vedere tutte le foto che stiamo scattando!!) Voi come vi preparate ad affrontare il vostro ultimo weekend del 2013? Siete pronte a festeggiare alla grandissima? Qui i ragazzi stanno avendo delle "malsanissime" idee ed io in Italia vorrei tornare tutta d'un pezzo ad essere onesta, ahah :D Vedremo!
Al di la delle pazzie, oggi vorrei farvi vedere un outfit molto carino, molto pulito e da brava ragazza: mi piace troppo! E' giocato sul blu e sul grigio, tonalità che mi piacciono insieme (Sto scoprendo cose nuove praticamente, ahaha, io che il blu fino a poco tempo fa non lo potevo vedere!). Che ne dite? Un abbraccio bellissime, buon weekend!! :)
P.S Se vi va di vedere che sto combinando in vacanza a PRAGA e BUDAPEST, mi trovate sempre qui: INSTAGRAM (@ireneccloset) | TWITTER (@ireneccloset) | FACEBOOK  :D
♥
Hello beauties!! Happy Saturday!! How are you getting ready for your last weekend of 2013? Are you ready to have a great time? Today I'd like to show you a very nice outfit, very clean and typical good girl: I like it too much! It is played on blue and grey, I like these two tones together (I'm discovering basically new things, ahaha, since I couldn't see blue until some time ago!). What do you think? A hug for you, beauties, have a good weekend!