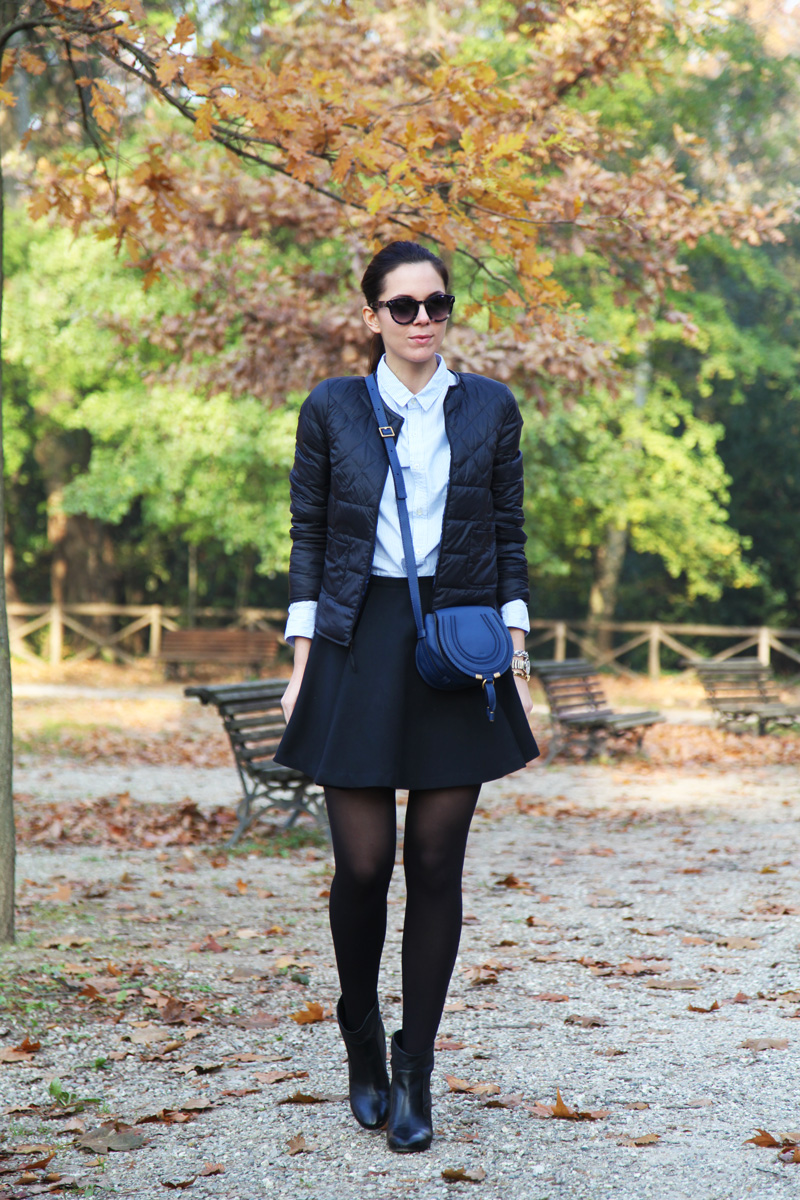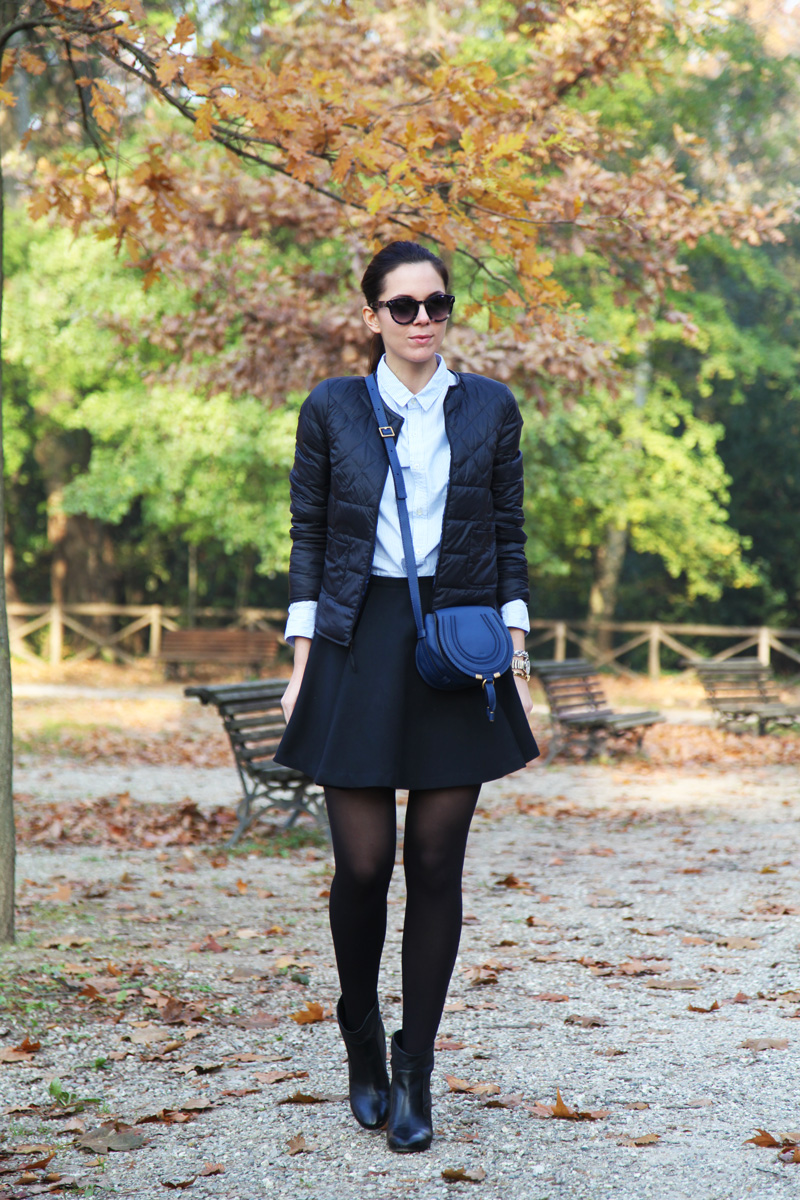 Gonna a vita alta, una signorina per bene ed un capodanno on the road!
Gonna a vita alta. Ciao bellissimeee! Felice lunedì, come state? Avete passato un buon weekend? Sabato mattina noi abbiamo scattato alcune foto molto carine che vedrete nei prossimi giorni mentre sabato pomeriggio siamo andati alla ricerca di un po' di regali di Natale (Anche se siamo ben lontani dall'aver finito, ovviamente, e soprattutto mi manca Giova al quale non so assolutamente cosa fare!). Sabato sera cena sushi asporto a casa della mia migliore amica influenzata per decidere l'ultimo dell'anno. Ebbene sì, ce l'abbiamo fatta, abbiamo prenotato! Viaggetto on the road partendo da Firenze e attraversando Slovenia, Ungheria, Repubblica Ceca, Slovacchia e Austria. (Vedi tutto sulla mappa!) Yey, non vedo l'ora! Se avete consigli su dove mangiare e su dove fermarci siamo qui: abbiamo una macchina (bella carica) e tanta voglia di esplorare!
Ecco l'outfit che indossavo sabato: un outfit bon ton, da brava ragazza, non è vero? :D Indosso raramente le camicie così, se seguite spesso il mio blog ed i miei looks lo sapete. Ma questa, ci credete che è una camicia da uomo? D Mi piaceva da matti l'idea di indossare una gonna a vita alta romantica e ampia di Project 149 come questa ad una camicia bonton, occhiali da diva firmati Kenzo, la mia tracollina Chloè ed un paio di stivaletti con il tacco. Beh che ne dite? Vi ricordo che su Monnier Freres, dove ho preso questa borsa, fino al 15 dicembre inserendo il codice IRENEBAG100IT potete acquistare una borsa di valore superiore o uguale a 300 euro con 100 euro di sconto (quindi per esempio una borsa di 300 euro vi costerà 200 euro, per capirsi!). Fate leggere questo post ai vostri ragazzi / mariti, magari leggeranno tra le righe, ehehe :D Un abbraccio fanciulle, fatemi sapere che cosa ne pensate di questo look, aspetto i vostri commenti :)
♥
Hi beautifuls! Happy monday!! How are you? Have you spent a good weekend? On saturday morning we shoot some very nice pictures while on saturday afternoon we spent our afternoon just searching for Christmas Gifts (But it's only the beginning since I have totally no idea what to buy for my boyfriend, crap!) On saturday night we had a great sushi dinner night with my best friend and her boyfriend. We had the chance to talk a little bit about the new year's eve celebrations and well, mission accomplished.We will do a road trip by car from Florence, Italy, where we live, until Slovenia, Hungary, Slovakia, Czech republic and Austria. I really can't wait! If you have any advices on where to go and where to to eat please let me know!
This is the outfit I was wearing on saturday. Something very bon ton and very girlsh, isn't it? I'm really not a shirt girl, you know, but this time I think I loved this combination. Bonton shirt, glamour high waist skirt, heels boots, light jacket and my Chloè bag. Yes, the Chloè bag I have bought from Monnier Freres: don't forget that if you want to buy from there a bag you can use this code IRENEBAG100IT and you will receive 100 euro discont on bags from 300 euros. Have a good shooping! A big hug and let me know what do you think about this look!