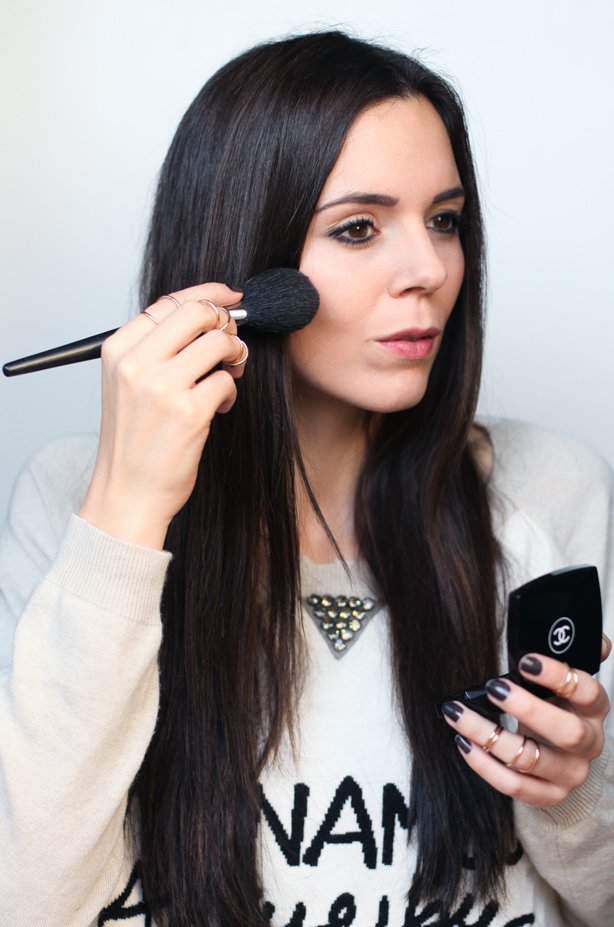 How to apply blusher
How to apply blusher. After having spoken to you about eye make up and how to use concealer, today I want to tell you about blusher or rouge (because often we get confused between the two terms: the first is English and the second is French, but they both mean the same thing).
How to apply blusher/rouge: my instructions
CHOICE OF COLOUR
The very first thing to do is to choose a colour of blusher that suits your skintone.
Blusher in powder or gel form is perfect for people with oily skin, whereas a cream blusher is better for those with dry skin. The colour should match the colour your cheeks flush when you blush naturally: so the colour of your blusher shouldn't be too vibrant or artificial (obviously fuschia is a big no). In order to choose the perfect colour, here's a little tip: clench your hand in a tight fist for 10 seconds, then the colour your fingers turn after is the perfect colour for your blusher!
General rules:
– Medium coloured skin: dark pink, light bronze
– Dark skin: dark colours (chocolate, bronze, mauve, brown)
– Very fair skin: rose, peach tones
– Tanned skin: Peach, shimmery
(Continued…)