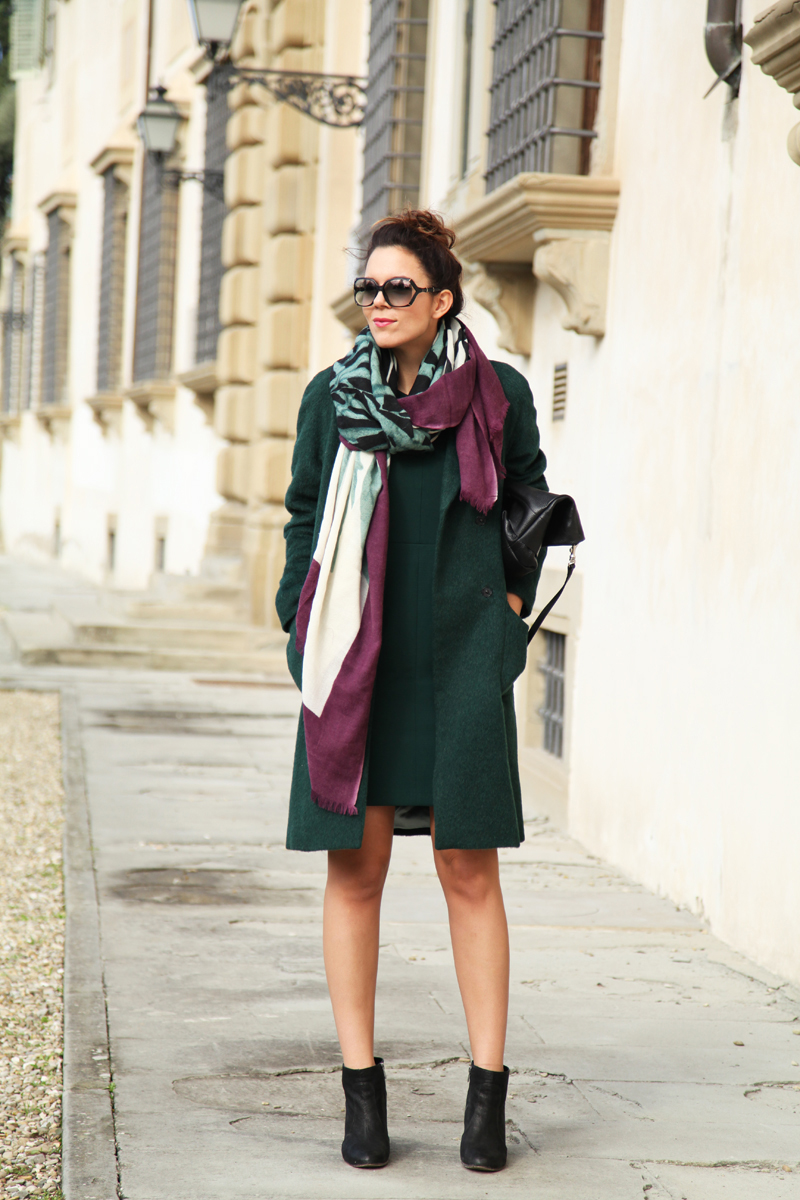 Check out all the photos of this outfit HERE.
How To Wear a Scarf: Some Bright Ideas!
How to wear a scarf.  As soon as cold arrives, the scarf is going to become your best friend. I have mixed feelings about scarves, I admit that I love them but sometimes I can't stand them. I like scarves because when it's really cold outside, I can't do without them. I'm obsessed! But sometimes, I hate scarves because, I think they don't look OK with the outfit I'm wearing or I don't know where to put my long hair and they always get tangled in the scarf! That's so annoying! And I never know if I should wear glasses, hats or other important accessories if I'm already wearing a scarf. So, I thought to create a guide with a list of outfits where the scarf is the protagonist, so I can understand how to wear it and match it properly. Scarf… en garde!
If you want to read more…
Some tips from the stylists to fix our outfits.
How to match over the knee boots: outfits ideas.
Denim Jacket? Of course… even if you're scared of cold!