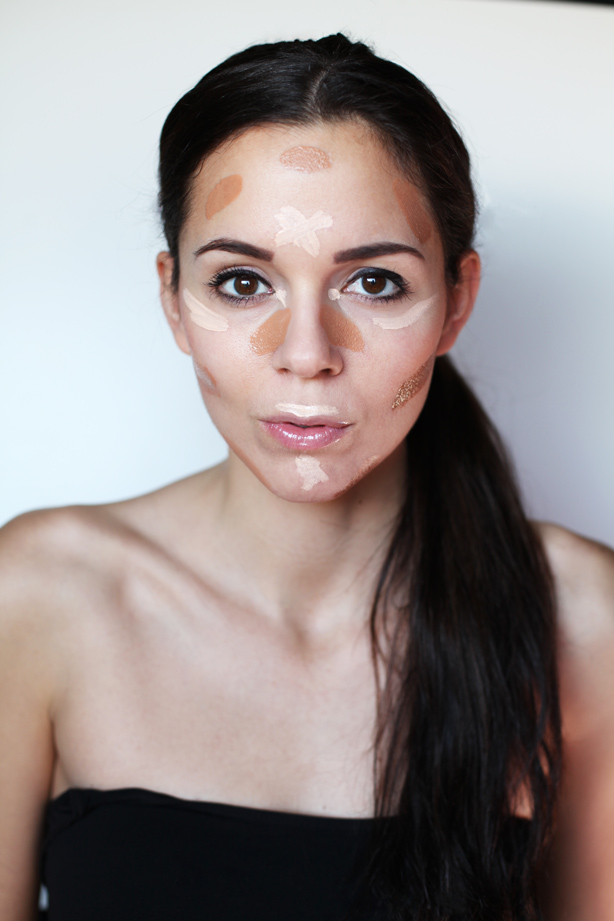 Contouring: don't panic, I'm going to explain step by step!
Contouring. Have you heard people talking about contouring? I expect so, and we've been hearing that word a lot recently. For those of you who have no idea what I'm talking about, I'm going to explain exactly what it is: it's a technique of using make up and playing with light and shade to create contours on your face and define facial features. Emphasise your cheekbones, slim your nose, plump up your lips and so on and so fourth.
But perhaps what unites us is the anxiety that overcomes us every time we try to copy a contouring tutorial video. Hands up who else gets annoyed by this? Basically, it's not an easy technique to master by any stretch of the imagination, especially for me, because I'm not brilliant with make up (the opposite, in fact!) and so it's important to explain the technique clearly and simply (which is what I'm going to try and do today, breathe!!). Most importantly: give it a go. If it doesn't work, wipe it off and start again. The secret is to understand our face and get to know it well so that we know where the light and shade falls.
Contouring in a few easy steps!
PRODUCTS TO USE:
You will need to products:
– A dark bronzer for the parts of the face in shadow
– A highlighter where your face catches the light
NB: For photographic reasons I used particularly dark shades in large quantities, but you should obviously take it easy!! :)
For contouring, it's best to use brushes with powder products, and the brushes should be small for the best blending effect. Cream products are also great, and give a stronger look, but they are difficult to blend, so I prefer powder :D