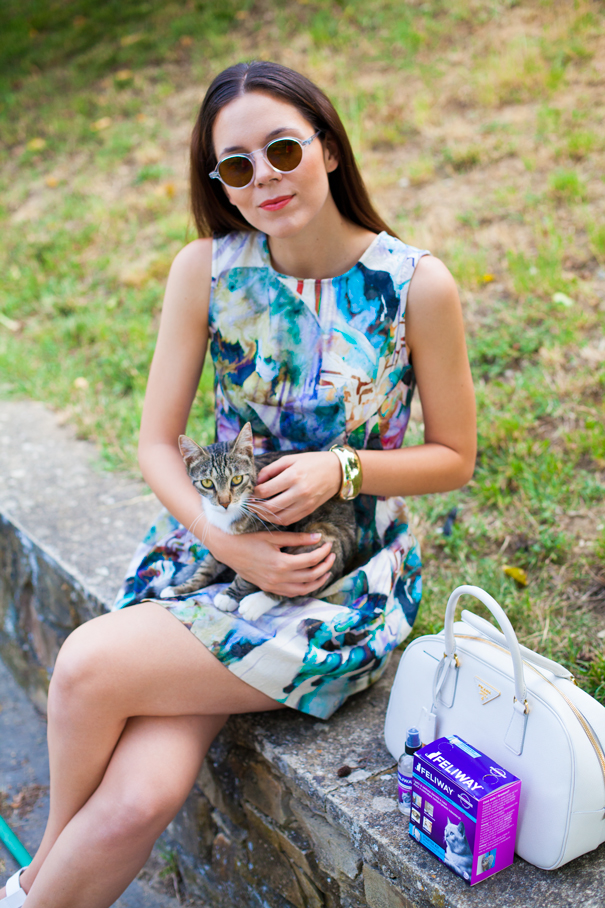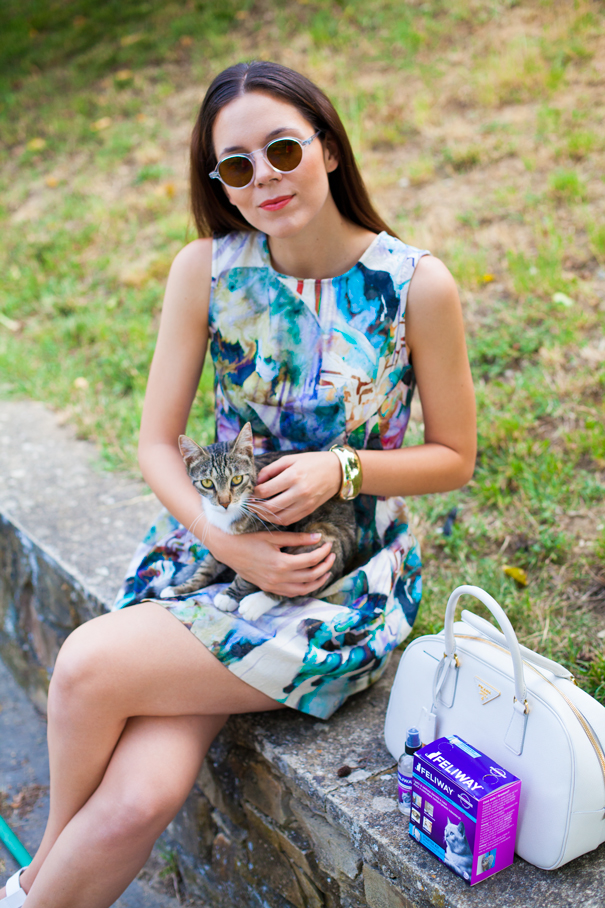 Who is the star of today's post? Pannocchia (it means cob) or, as we like to call her, "Pannucchiella" (yes I know it's an odd name for a cat but if you've read my previous post about her you'd know the story about how we found our kitty and…  her name!). Pannocchia is a cat about town. She's a casual and independent kitty, that likes hanging out with her friends (but mostly she ends up in a fight!), every once in a while she gets involved in love affairs with no future, she likes bringing home some presents for the family (a bit disgusting for my taste!) and playing cheerfully among the olive trees in our garden. So she's a reeeally dynamic girl.  A tough girl, I'll say.
But even the most independent and strong cat has its fears . Our Pannocchia is literally terrified by pet carriers and cars: probably they're associated with bad memories. Every time we try to put her in the carrier it's a nightmare: eventually we just give up and carry her on our lap for the whole trip (don't try this at home! is so dangerous!)
The vet suggest to try Feliway, a synthetic copy of the feline facial pheromone, used by cats to mark their territory. So it ca be used to reassure cats while they cope with a stressing situation and to reduce the stress that will led to scratching, refusing to interact and hiding away or even vomiting and diarrhea attacks when we transport them in the carrier…
Here's all the detailed info if you want to learn more about this product:
– You can find it in pharmacies and pet shops
– HERE the web site with all you need to know!
– HERE the Facebook page
E you, have you experienced any of these problems with your cat in stressing situations? Write a comment so we can give each other advice ;)
This post is sponsored by Feliway :)